'Birthright for Moms' Founder Draws Ire After Video Surfaces of Her Kvetching About Women
Lori Palatnik is the driving force behind the Israeli government-backed Jewish Women's Renaissance Project, but a video blog in which she called women bigger complainers than men sparked outrage. She insists it was all tongue-in-cheek, but feminists aren't so sure
A screenshot of the Aish.com video in which Lori Palatnik said women were much bigger complainers and blamers than men.
Credit: Screenshot from AISH.COM
They like to call themselves "Birthright for Moms," an allusion to those fun-filled free trips to Israel for young Diaspora Jews. But a video blog that recently went viral on social media had many viewers voicing concern about the woman behind the organization sponsoring them.
In the video, Lori Palatnik, an Orthodox Jewish outreach educator and founding director of the Jewish Women's Renaissance Project, seemed to take aim at members of her own gender.
The video was produced several years ago by Aish Hatorah – an organization actively engaged in bringing non-affiliated Jews into the Orthodox fold – but had never drawn public attention until it was posted recently on a Facebook page called "Women Can't Be Rabbi's" (SIC).
In the video, Palatnik accused women of being much bigger "complainers and blamers" than men – based on her impressions from a trip to Israel with a group of husbands. She took the opportunity to issue a heartfelt apology to men on behalf of all women for having helped spread lies about them.
Many viewers found it strange that the leader of an organization whose stated mission is "to empower women to change the world" would be putting out such a message.
"This kind of thing – an organization that uses the language of women's empowerment to promote misogynistic views of gender – drives me crazy," one woman commenting on the post noted.
Some wondered whether it was simply a joke. "This is a 'Saturday Night Live' skit – right?" asked one woman in response. "I kept waiting for the punch line and it didn't come," wrote another.
Others expressed outright revulsion. "Don't watch this while drinking anything you don't want to choke on," advised the woman who shared the video on the popular Facebook group "I'm also fed up with the way women are treated in Orthodoxy." "Yuck," wrote a commenter in response.
The video disappeared from the internet last weekend and Palatnik, when quizzed by Haaretz, would not respond to questions about why and how that happened.
Instead, she apologized if the video "was taken the wrong way."
"It was meant to be tongue-in-cheek," she explained.
A spokesman for JWRP said the video "was not commissioned nor produced by the JWRP, and does not represent the JWRP."
But it was not the first blog post produced by Aish Hatorah and featuring Palatnik to raise eyebrows.
A recurring theme in her video messages is that women need to avoid engaging in professional relationships with men, lest they be tempted to break their marriage vows. She has even urged women to stay away from male doctors and therapists, and insisted that men and women can never just be "friends."
Heavily subsidized
Although JWRP has been bringing groups of women on trips to Israel for a decade, it is not as well known as Birthright – the organization from which it draws its inspiration. While Birthright focuses on young singles, JWRP caters almost exclusively to mothers. Since its launch in 2008, JWRP has brought almost 15,000 women from 26 different countries on trips to Israel. Participants pay for their own flights, but all the other costs on the eight-day trip are covered entirely by the organization. Priority is given to women with children under 18 living at home – a demographic it defines as "key influencers."
"We believe that major decisions are in the hands of women," said Palatnik, "like where kids go to school, where families live and who they socialize with."
The organization does not accept participants from Orthodox backgrounds and focuses primarily on women not affiliated with any Jewish movement. But it would be wrong to conclude based on these eligibility rules, its founding director insisted, that JWRP has a hidden agenda of religious indoctrination.
"Our first goal is to connect women to Jewish values," said Palatnik. "Where those values take you – we respect your journey. If a woman decides to light candles on Shabbat, that's fantastic. If a woman goes back and gets more involved in her synagogue, I don't care what stream it is. Our data show that women go back and are joining synagogues and giving tzedakah [charity]. I don't care what streams they're supporting."
About five years ago, the Israeli Diaspora Affairs Ministry – headed by Naftali Bennett, who also serves as chairman of the right-wing Orthodox Habayit Hayehudi party – took note of JWRP and liked what it saw. Since then, it has taken the project under its wings.
Between 2014 and 2018, according to ministry figures, it provided JWRP with 25 million shekels in funding (about $7 million) – the equivalent of 40 percent of the organization's total budget. It is, in fact, one of the biggest projects supported by the ministry in recent years. For comparison sake, Birthright, which is a much larger operation, receives about $40 million a year from the Israeli government. But that sum accounts for a smaller share of its annual budget. Bennett has described JWRP as "the single most effective program in the Jewish world."
According to JWRP, some 60 percent of its 220 partner organizations are affiliated with the Orthodox movement. In addition to dozens of branches of Aish Hatorah and Chabad around the world, these include Orthodox synagogues, kollels (institutes for full-time Torah study) and regional chapters of NCSY, the Orthodox outreach organization that focuses on teens. The partner organizations chip in to cover part of the costs of the trips.
JWRP is not the only U.S.-based organization connected to Orthodox outreach groups to receive funding from Bennett's ministry. The ministry's other pet project is Mosaic United, an initiative dedicated to strengthening Jewish identity on American college campuses. Two of its key partners in Mosaic are Olami, an Aish Hatorah-affiliated organization, and Chabad.
Palatnik, a self-described "rebbetzin" who covers her hair with a wig in the tradition of strictly Orthodox women, has been connected to Aish Hatorah for many years. A mother of five, she grew up in a secular home in Toronto and like her husband, Rabbi Yakov Palatnik, embraced Orthodox Judaism later in life. For many years, she served as a motivational speaker for Aish Hatorah, and she and her husband founded an Aish-affiliated synagogue in Toronto. They also spent several years working for the movement in Denver.
Yet, it is important to her that JWRP not be portrayed as an organization with an Orthodox agenda – which could explain why Palatnik prefers to downplay her ties to Aish. When questioned about JWRP's connection to the movement, she told Haaretz: "We value them as a partner with us, just like the federations that are partners with us, the Jewish Agency that is a partner with us and the JCCs that partner with us."
(A spokesman for the Jewish Agency said his organization was not a full-fledged partner of JWRP but that it had provided the women's group with some funding through several affiliates overseas. "These were definitely local initiatives," he said.)
Palatnik also said she no longer collaborates with Aish on video messages.
Five years ago, this reporter accompanied a JWRP group on a day-trip that included a Jewish-naming ceremony at Masada and camel rides at a West Bank settlement. On the ride back to their hotel in Jerusalem, a religious staffer took advantage of the opportunity to deliver a rant against abortion, while standing in front of the bus with a microphone in hand. When questioned about this afterward, Palatnik said she was shocked but insisted that this was the woman's personal view and not that of the organization. "You can't control every speaker," she said.
Back then, while the organization was still relatively small, Palatnik would lead almost every group trip and had time to lecture often. Since the organization has expanded in recent years, a JWRP spokesman said, Palatnik is no longer physically able to join every single trip, but tries to be at most of them for at least part of the time. "She is always at the final mega event, and she occasionally gives lectures herself," he said.
Haaretz spoke to one woman, who asked that her name not be published, who had participated in a mission several years ago led by Palatnik. When asked whether she felt there were attempts to try to bring her into the Orthodox fold during the trip she said, "Yes, it was subtle but present."
Until her JWRP trip to Israel in 2016, Diane Scherer – a mother of two small children, always thought that traditional Judaism "deemed women as second class compared to men. "Not being counted in a minyan, not being able to read Torah, having a smaller roped-off section in the shul, not being allowed to be ordained as a Rabbi, using the mikveh to 'cleanse' a woman – all of it seemed against what I believed in," she wrote in a post published on the JWRP website.
But all that changed following her trip. "JWRP framed the experiences and mitzvoth of a woman as very special; not what a woman is NOT, but what a woman IS," wrote Scherer, who described her trip as "life changing and probably the most important thing I could do as a Jewish mom and wife."
Karyn Hendrickson, who participated in a 2015 trip, described it as a "magical experience."
"I was in a constant state of bliss whether we were attending a lecture, dining or floating in the Dead Sea," she wrote, in a separate post published on JWRP's website. Her "high moment" on the trip, she revealed, was "the realization that all my beliefs and spiritual ideas were based on the teachings of the Torah."
A survey cited in the latest JWRP annual report found that 59 percent of participants had begun lighting Shabbat candles, while 26 percent had moved their children to Jewish day schools within a year of participating in the trip.
Zero gender-consciousness
When the controversial video blog suddenly surfaced on social media recently, many of the online comments attacked its "anti-feminist" message. "How sexist is this????!!" wrote one woman. Another wondered: "How many women is she leading astray, into further servitude, with videos like this one?"
When asked if she would describe her organization as feminist, Palatnik told Haaretz: "I would describe it as an organization that unlocks the power of Jewish women – and I think a lot of people would say that's a feminist idea."
Leading Israeli feminists are not so sure. Women of the Wall Chairwoman Anat Hoffman, for example, said that JWRP leaders have expressed little interest in becoming acquainted with her multidenominational feminist prayer group, which is very popular with Jewish feminists abroad.
"I've met with them on several occasions during my tours of the United States and have tried to interest them in joining us for one of our monthly prayer services at the Western Wall," she told Haaretz. "But I never got any response."
Hoffman's impression of the organization, is that "they prey on women who know very little about Judaism, and they're very good at what they do. They know just how much to push so that it won't be too much."
Elana Sztokman, a feminist activist and author who has followed JWRP over the years, lamented that participants on its trips are "missing an important aspect of what life is like for women in Israel."
"They're not exposed to any feminist work on their trips here," she added. "They don't visit with women-led Jewish-Arab coexistence projects or groups working to fight sexual assault in Israel or gender pay gaps."
After watching the controversial video that went viral two weeks ago, Sztokman said she was more convinced than ever that "this organization has zero gender-consciousness."
Sztokman also said she was infuriated that the government "spends so much money on such an anti-feminist women's program as opposed to vital feminist initiatives in Israel."
Responding to this criticism, a JWRP spokesman said that as an organization that brings together Jewish women from all denominations, "We have to walk a thin line, and we chose to focus on what unites us as a Jewish family rather than what divides us." Because the trip is only eight days, he said, "It barely scrapes the surface of the complexity and dynamism of Israel and its people.
"There is no organized prayer on our trip as our women should feel comfortable to pray (if they so choose), in any way that speaks to them," he added.
The spokesman noted that three or four Israeli women join every bus "to share a real-life and personal view of Israel."
Asked for comment, the Diaspora Affairs Ministry said, "JWRP is a central facet of our vision of empowering mothers in recognition of their unique status in their families and communities, and their special power to contribute to a flourishing future for the Jewish people. Women returning from these trips are more Zionist and more connected to the Jewish people, more active in their communities, and they influence their families and communities."
JWRP is headquartered in the Washington metropolitan area, not far from Palatnik's home. According to its latest U.S. tax forms, Palatnik earns over $306,000 a year in salary and benefits. That is significantly more than Birthright President Gidi Mark, who, according to a spokeswoman for that organization, earns a total of $252,000 a year. (Birthright brings about 40,000 trip participants to Israel each year, while JWRP averages about 2,000.)
Palatnik's annual compensation package also includes a special $12,000 stipend for upkeep of her second residence in Jerusalem. The JWRP spokesman explained: "Lori spends many months in Israel with the trips, and it was more cost effective to participate in keeping an apartment than to cover the costs of hotel rooms for weeks and months on end."
Click the alert icon to follow topics:
ICYMI
Ken Burns' Brilliant 'The U.S. and the Holocaust' Has Only One Problem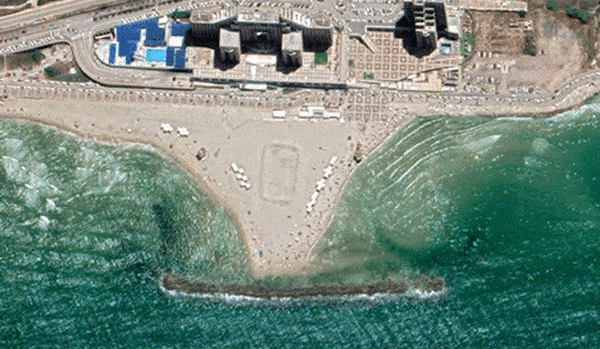 Facing Rapid Rise in Sea Levels, Israel Could Lose Large Parts of Its Coastline by 2050
Lapid to Haaretz: 'I Have Learned to Respect the Left'
The Mossad's Fateful 48 Hours Before the Yom Kippur War
As Israel Reins in Its Cyberarms Industry, an Ex-intel Officer Is Building a New Empire
How the Queen's Death Changes British Jewry's Most Distinctive Prayer