What's in a Name: Israel Revoking Working Permits From Palestinians Who Share Name With Terrorists
Israel has over the past year canceled the permits of hundreds who share a last name with an attacker. Many did not know the perpetrator and some are not even related
File Photo: Palestinian laborers at the Sha'ar Ephraim checkpoint in 2014.
Credit: Tomer Appelbaum
Bashar Jamal's home on the outskirts of the West Bank town of Beit Surik overlooks the Jerusalem suburb of Mevasseret Zion, just a few kilometers away. He can still see the place where he worked as a gardener for some 20 years.
To really understand Israel and the Palestinians - subscribe to Haaretz
He liked his work, he says, and the residents like him. Some still call to ask when he plans to return. But Jamal doesn't know the answer, and it was not his decision to leave.
One day last autumn, Israel's Civil Administration informed him that his permit to work in Israel had been suspended because of a terror attack in September in Har Adar, a Jewish town that straddles the line between the West Bank and Israel, in which three Israelis were killed.
Bashar Jamal had nothing to do with the incident, so why was he punished? Because of his name. The gunman who carried out the attack, in which one Border Police officer and two security guards were killed and the community's security coordinater suffered serious injuries, was a Beit Surik man by the name of Nimr Mahmoud Ahmed Jamal.
>> Why Israel put the West Bank on closure, but let Palestinians work during the Jewish holiday | Analysis
When Israel announced in response to the incident that it would rescind the work permits of "the terrorist's entire family," the fate of Bashar Jamal was sealed as well, even though he repeatedly says he has never taken part in the Palestinian national conflict with Israel. Moreover, the Israeli security authorities have presented no evidence to contradict his claims.
Furthermore, says Jamal, he and Nimr Mahmoud Ahmed Jamal are not related in any way. They've never even met, he says.
The only thing they have in common, apart from living in the same village, is their last name — which they share with many other residents of Beit Surik.
"I have no connection to him," Jamal told Haaretz. "The only thing is that his name is my family's name. My grandfather and his grandfather meet, that's all."
A lot of people named Jamal
Bashar Jamal is one of 159 Beit Surik residents with that surname whose permits to work in Israel were suspended until further notice in the wake of the September terror attack.
Similar incidents have occurred in other Palestinian communities in the West Bank.
Take the town of Yatta, for example, where having the surname Abu Adham (sometimes spelled Abu Aram) caused 660 residents to lose their work permits after a stabbing.
In Barta'a al-Sharqiya, bearing the last name of Kabha deprived nearly 100 residents of work permits in the wake of a deliberate car-ramming.
While the Civil Administration speaks of the importance of deterrence and the possibility of appeal, the practice of canceling the work permits of a "clan," as the agency puts it, continues. Without a permit to work in Israel, Bashar Jamal has been unable to support himself and has been forced to take out one loan after another, without knowing how he'll be able to repay them.
He says he cannot work in his home village. "I'm 50 now," he says. "No one will hire me at age 50 here. Everyone knows that I worked in Israel and that I did something else (gardening, not construction, the mainstay of employment for many Palestinians). It's a different line of work to get into now."
Jamal, who speaks Hebrew, worked in Israel intermittently since 1989. More than half a year since the change in his employment status, its effects are keenly felt in his household.
He can no longer afford the tuition of the two out of seven children who are university students. "It's 13,000 shekels ($3,650) a year for each, before travel, food, test preparation and things like that," he says. "I buy on credit from the supermarket. I take from my uncles, anyone who can give until I can return to work and sort things out. I can't pay my children's school fees."
Many of the people in Beit Surik and surrounding communities with whom Bashar shares a last name are in similar straits. Mahdi Jamal, 33, is one of them.
"The army told us there was someone in the village who did something at Har Adar and told us, the punishment is on the family," he recalls. "We're not blood relatives, it's only the same last name. There are people here with children, children in university, and they're being punished because of something that someone else did — they put [the name] into the computer and suspended everyone's permits."
Before his work permit was withdrawn, Mahdi Jamal worked in construction in Har Adar. "We don't know who to talk to," he adds. "We can tell [the army] and they say — what do we care, it has nothing to do with us." Mahdi is getting ready for his wedding, and his economic problems are getting in the way. His siblings try to help, but it's not enough.
"In my home, now I don't have anything," he says. "We haven't made any wedding plans, but I can't tell people that. I want to return to work but there's no work. Everyone here always worked in Israel. We want peace, we don't want trouble."
'Bureaucratic violence'
B'Tselem is well aware of the frustration in Beit Surik. It has come up more than once in the organization's reports on the issue. Hagai El-Ad, the organization's executive director, emphasizes the arbitrariness of punishing an individual on the sole basis of his surname, especially when the name is a common one. He has a name for it: bureaucratic violence.
"Depriving hundreds of people who committed no crime and have no connection to the perpetrators of the attacks of their livelihoods exemplifies the capriciousness with which Israel manages the lives of its Palestinian subjects, including those who are lucky enough to be able to support themselves and their families," El-Ad says.
"There was some boy whose father didn't want to marry him off, so he went and hurt people and now thousands of people have to stay at home because his name was Abu Adham, but I'm not connected to that boy," says Sabri Abu Adham from Yatta. "There are five or six clans named Abu Adham they have nothing to do with that terror attack."
Indeed, the name of Abu Adham or Abu Aram is common in some areas of the West Bank, and is shared by families with no relationship to one anohter. Sabri Abu Adham, who has three wives and 15 children, finds small comfort in that thought.
Until his permit was voided, he had worked in construction all around Israel, but since, he's been doing odd jobs in the village and barely scrapes by. He might make 80 shekels a day. Pouring concrete pays 50 shekels a day in the village.
Asking the Civil Administration for help wasn't helpful. He did not receive a clear answer when things might change. "They told me it's for 100 years," he says. "You go to the Civil Administration and they say, this isn't from us, it's from above us. I don't know where it's from."
In the northern West Bank in Barta'a ash-Sharqiyya, near Jenin, the only difference in the situation is the disgraced name: Kabha.
Last March, a member of the greater Kabha family, Ala Ratab Abed Al-Latif Kabha, 27, rammed a car into Israeli soldiers, killing two and badly injuring two more. Shortly afterward, 98 work permits were rescinded.
One belonged to Zakaria Kabha, 37, an electrician with a wife and three children, who also supports his mother and three siblings, one of whom has Down's Syndrome. Since his father died, they all depend on him. Up to that point, he had traveled daily from the West Bank to Hadera – until March 18, when, according to B'Tselem, his employer called him in and said it was the last day of work for him and four other family members.
"I can't support my family anymore," he said. "It's collective punishment of innocent people. Once every couple of days I call the company that employed me to ask if the ban has been lifted. A whole month we've been stuck at home without income. We have no other way to support the family."
"Regarding the Abu Adham family, on August 2, 2017, Ismail Abu Adham from Yatta stabbed a man in Yavne, and the permits given to the clan he belonged to were instantly suspended," the Civil Administration stated.
"As for the Jamal family, on September 26, 2017, Nimar Mahmoud Ahmed Jamal shot and murdered two civilian security guards and a border police officer at Har Adar, and badly injured the army security officer of the settlement. Permits granted to the clan he belonged to were therefore immediately suspended. Regarding the Kabha family, on March 16, 2018, Ala Ratab Abed Al-Latif Kabha carried out a terror attack by car by the town of Ya'bad in which two soldiers were murdered and two others were badly hurt."
The administration also said that Israel is a sovereign nation "and entering its territory is not a given right. Examination of entry permits to Israel is based on broad discretion and criteria. Accordingly, emphasis is placed on deterring the family of the terrorist."
Execution of the policy depends on the state of security and the situation assessment at the time, the administration said, adding: "Any resident can contact the regional Coordination and Liaison Administration to have the ban lifted. Every request will be examined individually, in compliance with procedure."
Click the alert icon to follow topics:
ICYMI
Ken Burns' Brilliant 'The U.S. and the Holocaust' Has Only One Problem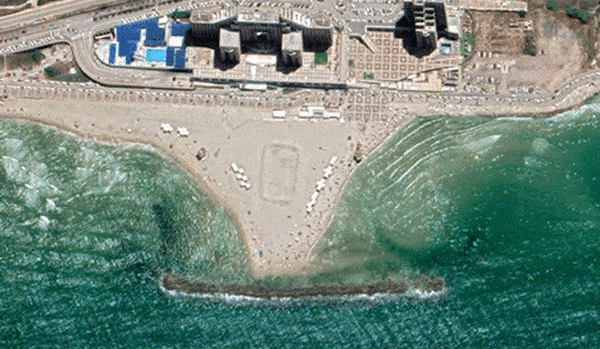 Facing Rapid Rise in Sea Levels, Israel Could Lose Large Parts of Its Coastline by 2050
As Israel Reins in Its Cyberarms Industry, an Ex-intel Officer Is Building a New Empire
How the Queen's Death Changes British Jewry's Most Distinctive Prayer
Chile Community Leaders 'Horrified' by Treatment of Israeli Envoy
Over 120 Countries, but Never Israel: Queen Elizabeth II's Unofficial Boycott