Analysis |
Carnage in Gaza Threatens to Revive Analogies Between Israel and Apartheid South Africa
American Evangelicals who now support Israel's right-wing policies were once staunch defenders of Pretoria's white supremacist regime
Palestinian demonstrators run for cover from Israeli fire and tear gas during a protest on the Israel-Gaza border in the southern Gaza Strip, May 14, 2018.
Credit: \ IBRAHEEM ABU MUSTAFA/ REUTERS
Katherine Franke is the Sulzbacher Professor of Law, Gender, and Sexuality Studies at Columbia University, where she also directs the Center for Gender and Sexuality Law. She is considered an expert in human rights and on racial, gender and LGBT equality. Franke is also an active supporter of Palestinian rights, has served as an academic adviser to Jewish Voice for Peace and has expressed support for an academic boycott against Israel. Together with Vince Warren, her colleague from the New York-based Center for Constitutional Rights, Franke was held and questioned earlier this month by immigration authorities at Ben Gurion Airport. After 14 hours she was told that she would not be allowed to enter Israel and would be permanently barred from doing so.
The incident did not garner much attention in Israel. A protest letter sent to the prime minister and ministers of interior and education by 80 professors and lecturers from Israeli university law faculties - including the right-leaning Bar Ilan - was hardly mentioned in the local media. Israeli public opinion is apathetic to the implementation of the March 2017 legislation that bars entry to anyone calling for a boycott of Israel or its settlements in the occupied territories. American liberals, on the other hand, especially in academia, were shocked. "Israel Banishes Columbia Law Professor for Thinking Differently" was the title of Roger Cohen's column in the New York Times.
The repeated expulsions of boycott supporters such as Franke hurts Israel's image. It helps the boycott movement more than it harms it. The law prescribing such expulsions was legislated by a government and coalition whose members are in constant competition which is more right wing and more nationalistic, even when the main victim of their actions is the state they purport to serve. As Franke said in interviews following her return to the U.S., no one comes to Israel to preach BDS; it's far easier to do so at home and abroad. In the meantime, however, Israel is increasingly seen a country with something to hide. Its blacklists of those barred from entering enable its enemies to compare Israel with apartheid South Africa, which also had a policy of expelling foreigners who supported boycott and sanctions.
The shadow of South Africa has been hovering over Israel for many years. The analogy to the apartheid regime is used by Palestinian activists and BDS-supporters to encourage resistance to Israel while its demise in the late 1980's serves as a precedent with which to inspire faith in their ultimate victory. Since the signing of the Oslo Accords in 1993, the peace process and the prospects of a two-state solution have shielded Israel from the South African parallel, but at a time that the peace process is moribund and Benjamin Netanyahu and his cabinet are distancing themselves from the two-state formula, the stain of apartheid is looming over the country once again. Israeli ministers' talk of a one-state solution, in which Palestinians would be consigned to autonomous cantons in the West Bank, beg an immediate association to the so-called black Bantustans that South Africa set up in order to perpetuate the oppression of blacks under the guise of ersatz independence.
This week's carnage in Gaza highlighted Israel's continuing vulnerability to the South Africa equation. Spokespersons for the government and the army framed the demonstrations near the fence as cynical camouflage for Hamas' terrorist plans; most of those killed, they pointed out, were members of the organization. Western public opinion, however, wasn't buying it. They preferred to see the riots as indiscriminate killing of disenfranchised people demonstrating against their subjugation. The immediate association was to the March 1960, Sharpeville Massacre, in which South African police killed 69 demonstrators with live bullets. The authorities described the demonstration as an act of terror and proceeded to outlaw Nelson Mandela's African National Congress. History, however, views the Sharpeville killings as a turning point on the way to South Africa's international isolation and the imposition of harsh sanctions against the apartheid regime.
The contrast between the killings in Gaza and the celebrations in Jerusalem of the transfer of the U.S. Embassy to Jerusalem were seen in the world as testimony of Israel's arrogance and of its indifference to the loss of lives; even Israeli opposition leaders shrugged off the mounting reports of casualties in Gaza, saying they shouldn't be allowed to spoil the party. The presence of controversial Evangelical pastors Robert Jeffress and John Hagee at the Jerusalem ceremony also drew a direct line to apartheid South Africa: During the 1970's and 80's, prominent American Evangelical leaders parted ways with their Christian brethren in support for the apartheid regime and in opposition to international sanctions. Jerry Falwell, founder of the Moral Majority movement, returned in 1985 from a visit to Pretoria full of praise for South African President Pieter Botha. He called Bishop Desmond Tutu "a phony," declared that black South Africans oppose desegregation and urged his flock to buy South African gold coins known as Krugerrands.
Falwell was also the architect of what is now the unbridled Evangelical support for Israel's right wing policies. In 1981, he met with the late Prime Minister Menachem Begin and promised to help Israel rebuff criticism over its bombing of the Iraqi nuclear reactor at Osirak. In 1998, Falwell stood shoulder to shoulder with Benjamin Netanyahu at an Evangelical rally at Washington's Mayflower Hotel, once again agreeing to help Israel repel pressures, this time from then-President Bill Clinton, who was urging Israel to make concessions for peace. Like pastors Hagee and Jeffress, Falwell wanted to use support for Israel in order to shed the Evangelical reputation of anti-Semitism as well as his own anti-Jewish statements. In a rally held a year earlier by a group called "I Love America", Falwell said that a Jew "can make more money accidentally than you can on purpose."
Netanyahu's appearance at a rally with Falwell enraged the Jewish community, just as the benedictions of Jeffress and Hagee in Jerusalem this week horrified them. Jewish leaders, however, were more outspoken at the time. Abe Foxman, then director of the Anti-Defamation League, described the Netanyahu-Falwell rally as "crude" and "curious." David Harris, who still heads the American Jewish Committee, warned that cozying up to Evangelicals could imperil support for Israel among other groups.
The distaste felt by most American Jews towards Evangelicals stems not only from their anti-Semitic image or from their drive to label the United States a "Christian Nation," at the expense, presumably, of its Jews. Evangelicals prefer to trace the origins of their entrance into politics to their opposition to the 1973 U.S. Supreme Court decision in Roe v. Wade, which legalized abortions, but most historians ascribe it to the earlier 1954 judgment in Brown v. Board of Education, which ordered the desegregation of public schools. Falwell's son and successor at the Evangelical Liberty University, Jerry Falwell Jr., is one of Donald Trump's most prominent supporters. He praised Trump's reaction to the Charlottesville riots last year, in which the President put neo-Nazis and their opponents on an equal footing. Jews, who have long supported equal rights for African-Americans, were incensed.
Just as Evangelicals depict Israel today as the forward outpost of Western civilization against Islamic hordes, prominent Evangelical leaders such as Falwell, Jimmy Swaggart and Pat Robertson described apartheid South Africa as a vital Christian bastion against godless Communism. They preferred to camouflage their long-held support for segregation, which was probably one of their primemotivations to support South Africa's white rulers in the first place. Their support for Israel may have more to do with biblical prophecies of End Times and their virulent opposition to Islam, but Israel has done much in recent years to portray itself as racist.
Even though Israelis vehemently deny any link between their harsh attitude to African asylum-seekers and the color of their skin, liberals and African-Americans see Israeli policies in a different light. The refusal to grant them refugee status, as well as ongoing reports of discrimination against Israel's own Ethiopian immigrants, fuel the comparisons with racist South Africa. The recent visit of popular rapper Azealia Banks poured even more fuel on this fire. From rebuffing BDS pressure to cancel her appearance at a popular Tel Aviv venue as "anti-Semitic," her experiences in Israel earlier this month induced Banks to vow that she would never return to "racist" Israel again. Banks diatribe, broadcast to millions of her followers on social media, produced hardly a yawn in Israeli public opinion.
Most Israelis reject the criticism leveled against them as hopelessly naive, at best, and maliciously anti-Semitic, at worst. The world's reaction to the Gaza riots, however, may have shaken their complacency. It turns out that despite Trump's total support, and notwithstanding the efforts of Netanyahu and his ministers to describe Israel's new and impeccable standing in international public opinion, the country's image still hangs on a thread; continued violence in Gaza will damage it further. The South African analogy, outrageous as it may seem to most Israelis, is just around the corner. If and when the day comes, however, Israel will find itself devoid of its traditional allies who would have once helped it rebuff such comparisons, including Democrats, liberals, African-Americans and, most importantly, the majority American Jews. They are all "leftists" now, with whom the Netanyahu government has severed ties.
As for anyone who believes that Trump will stand by Israel through thick and sin, it's worthwhile noting that Ronald Reagan, with the active encouragement of his Evangelical supporters, was the last holdout against imposing sanctions on apartheid South Africa. He once described apartheid as a "tribal" rather than racist policy. But when international and domestic pressures on his administration reached fever pitch, Reagan folded, paving the way to the eventual collapse of white South Africa a few years later. The fact that one can legitimately differentiate between the two situations a thousand times over is no guarantee that Israel, in its arrogance, indifference and sheer stupidity, isn't marching in the same direction.
Click the alert icon to follow topics:
SUBSCRIBERS JOIN THE CONVERSATION FASTER
Automatic approval of subscriber comments.

NOW: 40% OFF
ICYMI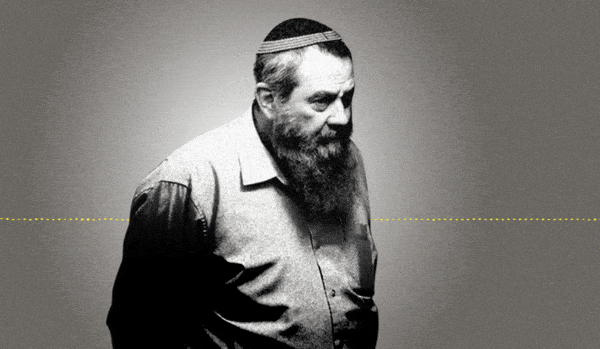 Jewish Law Above All: Recordings Reveal Far-right MK's Plan to Turn Israel Into Theocracy
Why I'm Turning My Back on My Jewish Identity
Down and Out: Why These New Immigrants Ended Up Leaving Israel
The Reality Behind 'The White Lotus' Sex Work Fantasy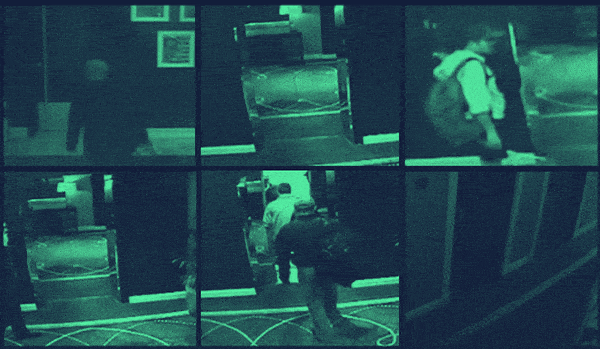 This 'Dystopian' Cyber Firm Could Have Saved Mossad Assassins From Exposure
Comeback Kid: How Netanyahu Took Back Power After 18 Months in Exile