Insisting They Are Not Exploited, Israeli Strippers Protest Bill That Would Shut Down Clubs
New bill would put stripping on a legal par with prostitution. Some strippers are outraged by what they see as a condescending attitude
A stripper pole dancing at the Go-Go Girls strip club in Tel Aviv in 2009.
Credit: Nir Kafri
An unusual protest is set to take place in Tel Aviv on Thursday: The participants are all strippers, but contrary to what they do in their profession, the women will all be hiding their identities and not exposing themselves. They won't shout with megaphones so as to keep from being identified by their voices, and they'll wear masks and wigs to keep their faces hidden.
The women intend to protest a new bill being advanced by MK Michal Rozin (Meretz) that would put stripping on a legal par with prostitution. Prostitution is not banned in Israel, nor is the use of its services, but if the legislation passes, it would ban the possession of a location where prostitution or stripping occurs, as well as ban advertising and lobbying for stripping, which are not currently prohibited.
The protesters insist that they chose this work and that there are no interested parties behind them. "Let us dance in peace" and "The stigma kills" say the slogans on the signs they've prepared.
Eden, Shelly and Amit (not their real names) are strippers. All have bachelor's degrees and are in their late twenties. They have never been interviewed before, and they live "double lives": Their families don't know about their work, but they don't hide it from their close friends. They consented to be interviewed now because they feel their voices aren't being heard in the growing discussion lately over things like women's status, prostitution and sexual harassment. Unlike what many other former prostitutes and strippers say, these women say they haven't experienced sexual harassment in the clubs ("Just a few times, and then we called the security guards"), that they don't do drugs or alcohol ("no more than the average person in Tel Aviv") and that they do not feel exploited in their work.
"No one sent us to protest or be interviewed. The very question is infuriating: Why is it necessary to think that I'm being exploited by someone? I like my work and I'm proud of it. I could work at a lot of other things, I'm thinking about getting a master's degree. This is what suits me right now. Why is that so hard for people to understand?" says Eden, 29. She has worked as a stripper for three years and comes from a traditionally religious family.
"When I was at university I met someone who was a stripper. I went to the club and expected to find all these dumb, drugged-out girls, but most of the people I met were very different than what I thought they'd be like. I love to dance, I've always liked male attention and I've always liked money. I haven't had any traumatic experiences and the dancing and stripping doesn't feel like exploitation to me. I choose the customer and I can get a customer thrown out if he tries to touch me or do something I don't want him to do. It's the stigma about stripping that hurts me, not the customers."
What these three women say contradicts the testimonies from many other women who work in the sex industry, and as strippers, about the interface between stripping and prostitution. This often includes separate rooms in the clubs or a quick move from the clubs to the brothels. A report by the Awareness Center (Toda'ah), a nonprofit dedicated to combating prostitution, says that the profile of women who go into stripping and the way they get into it is very similar to the way in which women get caught up in prostitution, and that many of the girls who come to work at the strip clubs come from backgrounds of sexual exploitation and financial hardship.
Amit, 30, says the objections to stripping don't derive from a feminist viewpoint but rather "from this condescending view that feels a need to protect us from things that don't seem right to certain people. I worked in customer service and I was miserable. I had bosses who forced me to do things. At that time, people weren't always asking me if I was enjoying it, but in stripping you constantly have to justify yourself, to say that you enjoy it and are doing it out of choice," she says. "The social stigma is what causes us problems and leads to isolation and hiding."
Shelly squirms as she reads the explanatory material about the bill. "Stripping does not instill offensive attitudes about women, these attitudes were there before," she says. "What's offensive is telling me that I can't dance. I run a business in addition to stripping and I've been able to save up a lot of money in the last months, since I started working. I've been interested in stripping since I was pretty young. I feel that it's an expression of my sexuality, that it enables me to express myself. The stigma makes me feel shamed, even though there's really no reason for me to feel that way."
Of course, some women who have worked as strippers paint a very different picture than the one presented by Amit, Eden and Shelly. Lucy, who stopped working as a stripper seven years ago, feels like she is still struggling to recover emotionally. "I did this painful work for several years. I made myself believe that I was in control, that it wasn't hurting me at all. In reality, it created this deep void in me. Somewhere, deep down, all my feelings, my personality, my identity, were all buried so deeply and it was the hardest thing to pull myself out of that. I lied to the people close to me about what I was doing. And each time it hurt. And every time I was hoping that somebody would see through my blank expression and realize that I was trying to break free of the iron chains I'd shackled myself with, I was yearning for someone to tell me that even though I owed money, it wasn't worth it," she says.
'I've become two women'
"I was different than the girls who worked with me. I was the only one who was going to school, who didn't take drugs, who didn't drink alcohol on the job. They taught me to walk on high heels, how to do my makeup, how to move. My heels were too low, my makeup was too subtle, my dancing was too bouncy, I guess. Not 'feminine' enough. Over time, I became two women. The woman I was before, and the seductive and sexy stripper who knows what to do and what to say to get the man in front of me to spend more money. I'll never forget the first night I went 'by the book' and the man in front of me kept taking out more and more bills and was totally in my power. If they feel that I want them, they'll give everything they have. When I went home that night, I felt like something inside me had died. The next stage was that I dropped out of school, because I couldn't pay for it all. Something had to give. But that was also the moment when I stopped being two women. School had kept me who I was, it had safeguarded me. There I had to continue being me. As soon as I stopped studying, I started to disappear."
Idit Harel-Shemesh, director of the NGO Mitos – The Day after Prostitution, says the emotional disconnect is an inseparable part of being a stripper. "The women tell us that it's only thanks to this disconnect, which they achieve through drinking and drugs, that they can get through a 'shift' in which dozens of men are touching their chest and thighs and ass, which is what happens during the lap dance." She adds, "The woman also describe the fast track between stripping and prostitution. And we haven't even talked about violence yet, about the sexual assaults and rape that are very common in these places."
Twenty-nine MKs, from both the opposition and coalition, including some from Habayit Hayehudi, Kulanu and Likud, have signed the bill and it will likely be brought to a vote soon.
"I won't deny that there is some paternalism towards women in prostitution," says MK Rozin. "We can cite all the studies and proof about exploitation and harm, but if women come to me and say, 'I'm not being sexually exploited, I don't do drugs and alcohol,' I'm not going to argue with them. But as someone who's looking at the status of women across society, I'm still going to work to reduce prostitution in all its forms. Just as we as a society don't agree that people should be able to sell themselves into slavery, even if someone were to come and say that he wishes to be a slave. Or like we don't let people sell their kidneys for money. As a society, we say no to that, we don't think it's moral for a person to sell their organs. I think it's not moral for women and men to sell their sexuality and their body for money. Ultimately, it's not just the individual that pays the price, but the society as a whole. As long as prostitution is legitimate and permitted, we all have the potential to become prostitutes. I know that sounds extreme, but if we continue to allow prostitution, we'll continue to educate men in a rape culture in which women are objects that can be bought and exploited. To my mind, there's no difference between stripping and prostitution."
SUBSCRIBERS JOIN THE CONVERSATION FASTER
Automatic approval of subscriber comments.

NOW: 40% OFF
ICYMI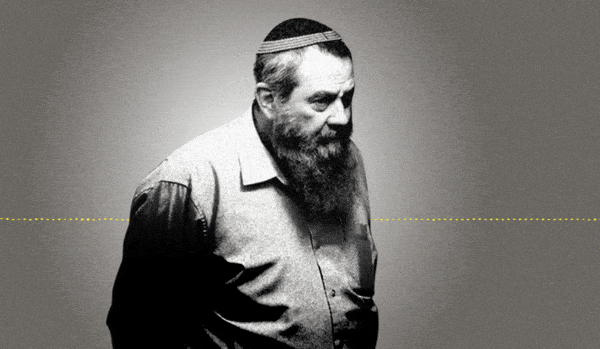 Jewish Law Above All: Recordings Reveal Far-right MK's Plan to Turn Israel Into Theocracy
Why I'm Turning My Back on My Jewish Identity
Down and Out: Why These New Immigrants Ended Up Leaving Israel
The Reality Behind 'The White Lotus' Sex Work Fantasy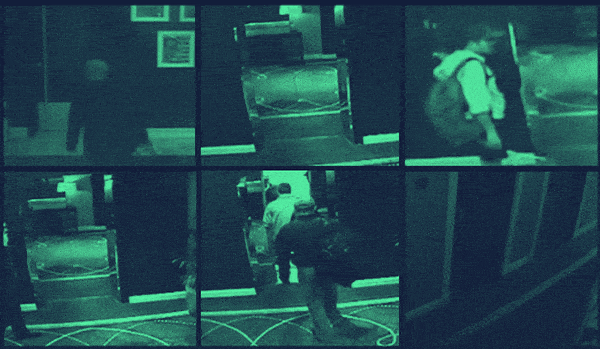 This 'Dystopian' Cyber Firm Could Have Saved Mossad Assassins From Exposure
Comeback Kid: How Netanyahu Took Back Power After 18 Months in Exile