'The Orthodox Conversion Was Purely Bureaucratic, With Nothing Behind It'
In her new documentary, Manya Lozovskaya takes an ironic look at the process a Russian immigrant woman must undergo in order to pass muster as a Jew in Israel
Manya Lozovskaya in a scene from the movie 'Hebrew Kisses.'
Credit: Igor Beregovsky
A young woman with a Russian accent is trying on some clothes. She preens in front of the mirror while looking at her partner, half teasing half asking for his approval. "There's something beautiful about a woman's body, isn't there?" she asks, and he agrees emphatically. "So why I can't I just go the way I am now? I really like an open back."
'It's true, I learned some prayers by heart and spent some time in a religious atmosphere, but I believe I'm the same person I was before'
"Why should you?" retorts the man, a bearded and somewhat gruff Israeli.
"Part of my freedom is to be revealing," she answers, to which he responds, with suppressed agitation, "I don't understand if it's meant to be revealing or to show off your beauty. I'm having a little trouble with this"
Then, at what is the end of this candid scene, the documentary's male protagonist, Erez, directly asks his female counterpart, Manya Lozovskaya, who is also the film's director, whether it bothers her when men she doesn't know look at her exposed thighs. "I like it when men look at me," she replies.
This scene's conflict sets the tone for the rest of the film, called "Hebrew Kisses," which was made by the 32-year-old Lozovskaya as her final project in the graduate film studies program at Sapir College, in Sderot. The film, which will be screened on May 17 as part of the Docaviv International Film Festival, deals with the conversion process she went through, is rife with inter-gender and inter-cultural tension. It is a story shared by hundreds of Russian-speaking women who've come to Israel and decided to convert to Judaism, whether due to pressure by their partners or with a hope of finding one more easily, or simply out of a desire to fit in and belong.
'My grandmother, who embraced Judaism and educated my mother in a Jewish tradition, was more Jewish than someone who undergoes this kind of conversion and receives the official document'
The movie unfolds in a pleasant manner, with a very personal flavor, a direct and rebellious one. Underpinning Erez and Manya's story, however, are big questions, such as "Who is a Jew," how the boundaries for this definition are set in our times and why Israeli society accepts as self-evident the Orthodox conversion of secular women, ignoring the lie on which it rests.
Lozovskaya came to Israel from Moscow in 2004. She began film studies at Sapir College after she had already left Israel and then returned to finish her undergraduate degree at Bar-Ilan University. "Hebrew Kisses" grew out of another project that has since been shelved, which consisted of her filming short and random meetings she had with men she met on Tinder.
In an interview, Lozovsky relates how through filming, she tried to understand what the men she met, all of them Israeli-born, thought of her as a Russian-speaking woman who was not halakhically Jewish (Lozovsky's maternal grandmother was a Finnish woman who married a Jewish man, and who, according to her granddaughter, completely embraced Jewish tradition, to the extent allowed by the regime in the Soviet Union, including making gefilte fish on holidays). The subject of conversion came up on many of her dates. Some men admitted that they'd want their partner to convert in order to please their parents, while others wanted their children to be Jewish.
Between milk and meat
It was only when Manya met Erez, however, that conversion was discussed in a more serious manner. He is a man from a traditional but not religiously observant Mizrahi family, and who has a brother who returned to religion. Erez himself has a complex relationship with religion. When their relationship became serious, Lozovskaya stopped filming her dates and started filming her relationship with her partner, against the backdrop of her conversion.
"Once I went out with Erez and he said: 'You realize I won't be able to marry you – you aren't Jewish,'" relates Lozovskaya. "I told him that I was, and we started going over who in my family was Jewish and who wasn't. He asked if he we'd eaten kosher food and if we'd celebrated Jewish holidays when we were children in the Soviet Union."
During the early decades of Communist rule, however, Jewish elements were erased from the lives of Jews in the Soviet Union. Erez's questions expose the gap between the way Judaism is perceived by an Israeli-born man and by someone who is a remnant of Soviet-era Jewry. In the film the protagonist appears to becomes more flexible in her attitudes and takes – albeit reluctantly – some steps towards the typical Israeli viewpoint. For the male protagonist, his approach is the only option there is.
"My mother's a great cook, but Erez didn't like anything she made, to the point where he would go off and spit it out," says Lozovskaya, in relating an unsolved conflict in their relationship. "Every time we leave her house, Erez says in all seriousness that when we have children, they won't go to their grandmother or to my brothers since they serve meat and milk together."
And how do you respond to that?
"I'm timid, to tell the truth, so I agree with him. I [generally] have no problem saying anything I think, I'm very outspoken, but when I try to stand up to him, it doesn't work. I don't say to him, I don't care, Our kids are going to have meat and milk together. There's no point, he just won't accept it. So I agree."
So your relations are more important to you than freedom of religion and choice?
"Erez has this religiosity, but he's still secular. He has both elements. He keeps the laws of kashrut, Yom Kippur, all the obligatory holidays. We have Passover and Rosh Hashanah with his brother at a kibbutz, adhering to religious laws – we wash hands, say prayers and go to synagogue. But when we go to our room we use our phones. There is something dishonest about that."
It turns out that the conversion that was so important to him is also based on a lie. You promise the dayanim [the religious judges who oversaw her conversion] that you'll follow a religious way of life, but you don't.
"That's the main thing that prevented me from converting," says Lozovskaya. She notes that it's reasonable to assume that the judges also understand that most women undergoing conversion lie to them.
But Manya did go through the conversion process. She says she did so in order to break the simple mindset of the family with regard to her grandmother not being Jewish.
Was it a success? "Only from a bureaucratic standpoint," she answers. "I realized that the whole thing was purely bureaucratic, with nothing behind it. It's true, I learned some prayers by heart and spent some time in a religious atmosphere, but I believe I'm the same person I was before. Perhaps my grandmother, who embraced Judaism and educated my mother in a Jewish tradition, was more Jewish than someone who undergoes this kind of conversion and receives the official document. This piece of paper actually evokes some antagonism in me. To some extent, I don't respect myself for being lured into agreeing to this kind of conversion."
Can one speak of a good love when one side will not make even a tiny step, while the other side undergoes a deep process of identity change? According to Lozovskaya, in practice – although this is not evident in the film – her partner did move toward her as well. "Would I have liked to meet a man who said he wanted me, with or without conversion? Perhaps. Maybe that would be a good kind of love. But ours is a better love, even though we speak different languages mentally, since it underwent a metamorphosis. In some strange way, the love is associated with the conversion. Maybe because I wanted to be with a man for whom Judaism is not just something meaningless."
The abyss lying between them
In addition to the religious conflict, the cultural abyss lying between Manya and Erez screams out in every minute of this film. It includes their confrontation over what she wears and ends up with the melancholic final scene, in which the woman fantasizes about preparing chicken soup with Russian-style kneidlach and her partner cuts her off, saying, "How can you make chicken broth with butter?"
In another scene she tells Erez about her grandmother's life during the great famine in besieged Leningrad during World War II. "We're talking about my mother and grandmother who ate potato peels and cow's blood, and he tells me it's not kosher," she relates. "A Russian man, even if he lived in Israel all his life and even if he asked me to convert, would never say something like that. He has no understanding of what that war was."
So can one overcome such misunderstandings in a relationship?
"I think one can't. That's the problem, which is why I always wanted to marry a man who was Jewish but spoke Russian, who had the same collective memory. That's very important for me."
Does that mean that your relationship with Erez isn't going anywhere?
"No, I think we'll get married in the end."
SUBSCRIBERS JOIN THE CONVERSATION FASTER
Automatic approval of subscriber comments.

NOW: 40% OFF
ICYMI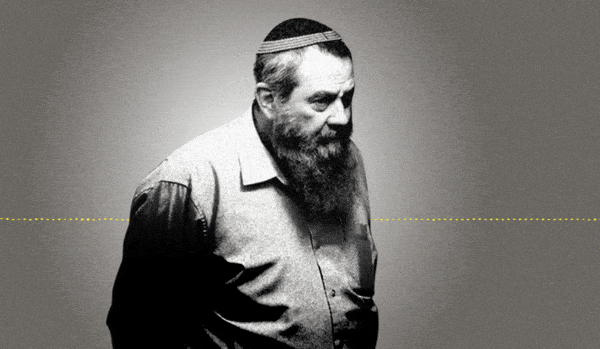 Jewish Law Above All: Recordings Reveal Far-right MK's Plan to Turn Israel Into Theocracy
Why I'm Turning My Back on My Jewish Identity
Down and Out: Why These New Immigrants Ended Up Leaving Israel
The Reality Behind 'The White Lotus' Sex Work Fantasy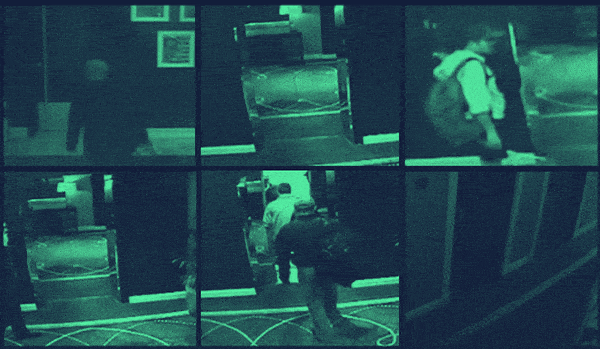 This 'Dystopian' Cyber Firm Could Have Saved Mossad Assassins From Exposure
Comeback Kid: How Netanyahu Took Back Power After 18 Months in Exile