There's Only One Show in Syria Right Now: A Battle Between Two Superpowers
Britain is moving its submarines, Russia and Syria are relocating their war planes and Saudi Arabia eyes joining the game ■ World waits for Trump to decide on Syria strike ■ Jerusalem determined to block Iran and not get bogged down in Syria – but at what price?
An RQ-4 Global Hawk unmanned aircraft. Also flying near Syria now
Credit: U.S. Air Force photo by Bobbi Zapka
UPDATE: U.S., France and U.K. Strike Syria Over Chemical Attack
Toward the end of the week, the growing tensions between Israel and Iran in Syria were overshadowed by a bigger news story: the American threats to punish the Assad regime for gassing Syrian civilians and the resulting deterioration in relations between Washington and Moscow. In a region that is operating like an out-of-control episode of the TV series "24," U.S. President Donald Trump is still a pro screenwriter.
To really understand Israel and the Middle East - subscribe to Haaretz
His childish tweet Wednesday promising the Russians "nice and new and 'smart!'" missiles was enough to show the world that the duel of the superpowers is the only game in town in Syria at the moment.
In this case the international community believes Trump, despite his remarks just last week about wanting to pull the remaining U.S. forces out of Syria. Britain is moving submarines carrying cruise missiles into the eastern Mediterranean, the French air force is getting ready to carry out punitive strikes, Saudi Arabia has signaled a desire to join in and Russia is moving its planes to the Khmeimim air base in northwestern Syria – and as far as possible from Assad's soldiers, who are like ducks in a shooting range. More importantly, the regime cut back on its lethal airstrikes against civilians trapped in rebel enclaves this week because it's busy preparing for the walloping it expects to face.
On Thursday Russia was still trying to persuade the United States to back down, or at least to go for a more limited strike. In any event, it's doubtful that any American operation could change the overall situation. Trump bombed regime targets a year ago and nothing changed. Nevertheless, it seems there is some value in the West's too little and absolutely too late response to the horrors being perpetrated by the Syrian president.
The latest events in Syria, as Maj. Gen (res.) Assaf Orion and Brig. Gen. (res.) Amos Yadlin of Tel Aviv University's Institute for National Security Studies wrote this week, bring together three parallel developments: the international reaction to the Assad regime's chemical-weapons massacre, Israel's opposition to the Iranian entrenchment in Syria, and, indirectly, the apparent U.S. decision to abandon the nuclear agreement with Iran in mid-May.
When Israel's inner cabinet convened Wednesday, Military Intelligence officials told its members they had concluded that Trump is intent on attacking in Syria, and that Iran is similarly intent on taking revenge on Israel for the bombing of the T4 air base near Homs on Monday. Israel has officially ignored Tehran's and Moscow's claims that it was responsible for the strikes, which killed 14 people, including seven Iranian advisers, destroying weapons and military equipment.
>> Not a drill: Syria showdown could spark Israeli-Iranian and U.S.-Russian clashes ■ Revenge by Iran could push Israel to terminate its Syrian presence ■ Iran's army of drones, target of Syria strike: Rising force or limited threat? >>
Israel responded to Iran's new threats by hinting about its ability to inflict massive damage on that country's military presence in Syria. In two newspapers, a senior military figure was also quoted as issuing a direct threat to wipe out the regime in Damascus and perhaps Assad himself. The longevity of Hamas leader Ismail Haniyeh would seem to cast doubt on the credibility of the latter boast.
Nevertheless, the entire Israeli leadership has taken an unusually firm tack in the contest with Iran in Syria. Prime Minister Benjamin Netanyahu, who in this case (in contrast to the disagreement over Iran's nuclear program) has the full support of military and intelligence professionals, is determined not to let Tehran turn Syria into another Lebanon: a long border with Israel, Iranian-funded forces deployed along its length and stores of rockets and missiles positioned at a distance from the front.
Netanyahu's argument is that from the time of his predecessor, Ehud Olmert, Israel erred in not stopping the smuggling of thousands of missiles to Hezbollah in Lebanon – in violation of United Nations Security Council Resolution 1701. The prime minister believes that this mistake must not be repeated.
Defense Minister Avigdor Lieberman declared this week that Israel will stop Iran from setting up shop in Lebanon, "regardless of the cost." When European diplomats extol the virtues, in this context, of strategic patience and of exploring diplomatic channels, their Israeli interlocutors respond dismissively. When it comes to north of the border, Jerusalem seems to have been seized by a near-Trumpian mood. It's also affected, as noted, by the events in the other two arenas: Trump versus Assad and Russian President Vladimir Putin, and the United States versus the nuclear deal with Iran.
The strike on the T4 base was preceded by at least three other attacks, attributed to Israel, on sites with a clear Iranian presence since September. But T4 was more than that. The base is over 250 kilometers from the Israeli border and at the time of the attack, as we have learned, high-ranking officers and defense systems were stationed there.
>> The preventable war crime: How the West failed to prevent one Syrian chemical attack after another | Analysis >>
Tehran had no choice but to view this as a demonstration of Israeli intelligence and operational prowess together with a signal: Under no circumstances will we permit you to put down roots in Syria – anywhere in Syria. Iran's decision to report on the casualties and to publish their names and identities, together with the threat that followed, leave no room for doubt. Tehran is planning a retaliatory attack.
To try to judge what's in store, we could revisit the events of January 2015, at the height of a period of winter sunshine. Iran and Hezbollah claimed that Israel bombed a convoy whose passengers included Jihad Mughniyeh, a Hezbollah officer (whose father, Imad Mughniyeh, a top leader of the organization, was assassinated in Damascus in 2008), together with a general in Iran's Revolutionary Guards. Seven people died in the incident, which took place near Quneitra in the Golan Heights. Hezbollah responded 10 days later, ambushing an Israeli military convoy near the slopes of Har Dov with anti-tank missiles, killing an officer and a soldier from the Givati Brigade. The rest of the soldiers managed to flee their vehicles before they were hit.
The balance of deaths – two for Israel and seven for the enemy – enabled Israel to end the tensions, despite the price. The recognition that continuing the tit-for-tat could lead to a war helped to sheathe the swords on both sides. But there's another interesting point here. The Hezbollah cell decided to fire at least seven missiles, meaning that it intended to kill as many soldiers as possible, whether with the knowledge of its superiors or as an independent action. Given the Israeli public's great sensitivity today to the deaths of soldiers, if more of the missiles had hit their targets, war could have broken out.
The conclusion that should be drawn from this is that it's difficult for the leaders on both sides to be in full control of the volume knob. War is not an exact science, and the tactical level will always affect the strategic one in unpredictable circumstances. In fact, tactics have already influenced strategy. Israel is proud of its successes, which by its own admission have included scores of airstrikes against weapons stores and depots in Syria destined for Hezbollah in Lebanon. These successes have given us a sense that Syrian airspace is in some way a no man's land. But the Syrian army is recovering, with Russian backing, in the wake of its victory in the civil war. That was the message the regime sent when it brought down the Israeli F-16 in a day of battles in the north on February 10. Now Iran might send its own, similar message.
All of this leads to questions about Israel's current strategic wisdom in the north. Is it realistic to expect the red line against Iranian entrenchment to be enforced throughout Syria, and not only in the south, say 50 or 60 kilometers from the border in the Golan Heights? That's the line Israel tried – and failed – to get the international powers to sign off on in last year's agreement to reduce the friction in southern Syria. Do we have a sacred bombing right throughout Syria that must be preserved at all costs? Did our impressive tactical successes go to the heads of the planners and decision-makers, if only slightly? And is the all-out approach against Iran in Syria justified even at the cost of war, as the Prime Minister's Office seems to believe? It's also worth considering the growing Israeli tendency to view Iran as a unified, monolithic power system, without attaching any importance to the tension between the extremist Revolutionary Guards and President Hassan Rohani, who is uncomfortable with military adventures all over the Middle East.
On Wednesday, Netanyahu and Putin spoke on the phone, as they did after the aerial incidents in February. According to the Kremlin, this time the president asked Netanyahu not to destabilize the situation in Syria; the prime minister reiterated his commitment to preventing Iran from establishing a military presence there.
INSS' Orion believes that the conversation, together with the anticipated U.S. strike in Syria, can actually calm the tensions between Iran and Israel. "The Russian protest signals to Israel that its freedom of operation in Syria can be reduced. Iran, for its part, must ask itself whether this is the time to get into it with Israel, when on one hand Israel is threatening another big whack against it and on the other hand Trump is about to attack Assad and is considering pulling out of the nuclear agreement," Orion said. The confluence of these crises could actually prod Tehran into rethinking the character and the timing of its response.
SUBSCRIBERS JOIN THE CONVERSATION FASTER
Automatic approval of subscriber comments.

NOW: 40% OFF
ICYMI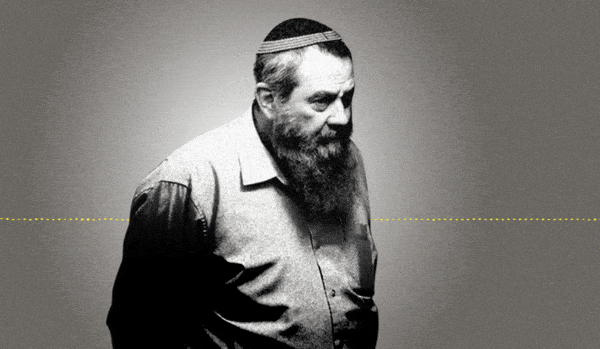 Jewish Law Above All: Recordings Reveal Far-right MK's Plan to Turn Israel Into Theocracy
Why I'm Turning My Back on My Jewish Identity
Down and Out: Why These New Immigrants Ended Up Leaving Israel
The Reality Behind 'The White Lotus' Sex Work Fantasy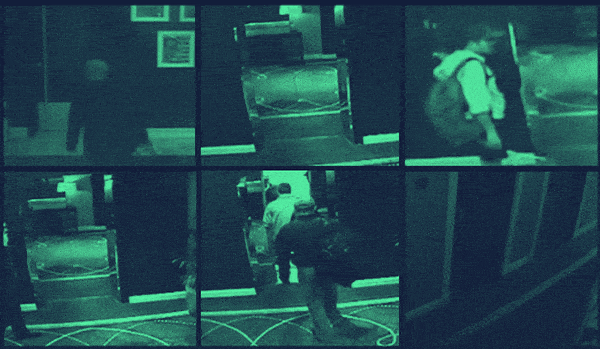 This 'Dystopian' Cyber Firm Could Have Saved Mossad Assassins From Exposure
Comeback Kid: How Netanyahu Took Back Power After 18 Months in Exile