Analysis |
Trump, Facebook, Cambridge Analytica and the Appearance of 1984
As the U.S. President astounds the world by kowtowing to Putin, more details emerge of the Russian-style black ops that may have gotten him elected in the first place
A woman poses in front of a computer displaying the Facebook logo in Mill Valley, California on March 21, 2018. A public apology by Facebook chief Mark Zuckerberg failed on March 22, 2018, to quell o
Credit: JOSH EDELSON/AFP
The annals of Cambridge Analytica can serve as a prologue for a novel about a dystopian future. The activities of the company, funded by algorithm-trading whiz Robert Mercer and directed by nationalism's champion Steve Bannon, offer a peek to an Orwellian world run by oligarchs and business empires, in which reality is virtual, public opinion is malleable and democracy is nothing but a sham.
>> Delve deeper into the week's news: Sign up to Chemi Shalev's weekly roundup
In this dystopian world, privacy is non-existent. Hi-tech and information conglomerates know everything there is to know about people, from their innermost inhibitions through their sexual preferences to their favorite kind of strawberry yogurt. Sophisticated algorithms, of the kind that made Mercer the most successful e-trader in the world, can analyze and categorize trillions of terabytes of personal information and then predict with 99.9% accuracy how people will react to any given situation or slogan. A few ringmasters - Mercer and Bannon, for example - sit in a secluded room and decide on strategy; then the scientists, computers, algorithms and artificial intelligence create the virtual reality that will envelop voters as well as the messages and slogans that will rile them up sufficiently to ensure they cast their ballot for the man sent in to do the job; In this case, if dystopia is already upon us, Donald Trump.
The Cambridge Analytica (CA) affair focused the media this week on Facebook, which interests everyone, including an Israeli government privacy protection agency that announced it is launching its own investigation. Turns out the magical marketing formula that made Mark Zuckerberg emperor of the world - the use of Facebook users' data to sell them stuff - can also be exploited by political manipulators, including Cambridge Analytica, which specializes in psychological warfare, dissemination of fake news, rabble-rousing without leaving a trace and in persuading some voters to sit it out while pushing others into the voting booth.
>> Israel investigating Facebook over personal data harvested by Cambridge Analytica <<
The fact that Facebook enabled CA to collect the private data of 50 million users, against the company's own guidelines and despite being repeatedly warned, has attracted the attention of investigators, politicians and the media in the U.S., Great Britain, Europe and now Israel, who are suddenly joining long time crusaders against the abuse of Facebook's lucrative data bank. Most are citing the principled need to protect privacy and democracy, but after Facebook previously admitted that it provided a platform for a separate Russian black-ops operation against Clinton and for Trump, the Cambridge Analytica caper casts Zuckerberg as playing a significant if not critical role in the election of Donald Trump. In the eyes of many of the President's critics, that's a crime far worse than simply distorting democracy.
The ostensibly deposed director of CA, Alexander Nix boasts that his company is responsible for Trump's victory. Many mavens dispute his account but it provides a plausible explanation, at the very least, for Trump's win, which remains as inconceivable today as it was on November 8, 2016. The data mining and manipulating company, or one of its lookalike competitors, concocted scandals that distanced voters from Clinton and manufactured media storms that pushed others into Trump's arms. It also pinpointed and micro-targeted the remote counties of Wisconsin, Michigan and Pennsylvania with the 70,000 votes that would make all the difference. Finally, in the waning days of the campaign, and to the amazement of anyone who thought they knew anything about politics, the strategists sent in Trump himself, to seal the deal.
"Without Mercer, Trump wouldn't be President," as one of his former associates at his Renaissance Technologies hedge fund told the New Yorker. The reclusive billionaire, who can be described as an anarchist capitalist with a slight racist tinge, recruited the no-less revolutionary Bannon at the start of the decade, before Trump became a candidate. Together they navigated Citizens United to open the floodgates of corporate dollars into election campaigns; together they took over Breitbart News, providing a platform for vicious invective against Clinton and Barack Obama and for their own inflammatory brand of white nationalism; together they injected the psychographic tactics of Cambridge Analytica and others of its ilk in a way that, according to this rendering of events, paved Trump's way to the White House.
In 2016, Mercer seemed to initially back Texas Senator Ted Cruz, but based on the testimony of CA whistleblower Christopher Wylie, perhaps it was just for show. Bannon had already discussed the idea of running with Trump before the 2012 elections. Cambridge Analytica was testing out slogans that would serve as Trump's 1-2 punch in the campaign a year and a half before he announced his candidacy. By that time, CA had already contacted several of Trump's future advisers, including campaign manager Paul Manafort, indicted by Special Counsel Robert Mueller for fraud and various financial crimes, some in the service of the deposed, pro-Putin Ukrainian President, Viktor Yanukovych.
Cambridge Analytica provides one of possible meeting grounds between the Trump campaign and the black arts of disinformation and brainwashing that Russia has always excelled in. Robert Mueller is reportedly probing the links between CA and the Trump campaign and he will probably look into the company's previous ties to Russia as well. The British government is also investigating reports of CA crimes and misdemeanors in the LeaveIt! campaign the firm ran before the Brexit referendum, with the blessings of Brexit-aficionado Bannon; Theresa May's motivation to find a hidden link to Russia was undoubtedly fortified by the row that has broken out between London and Moscow over the attempt to murder former spy Sergei Skripal and his daughter.
Mercer and Bannon's partner and project manager at Cambridge Analytica, SCL - which also offered psy-ops operations to armies and secret services - was owned for many years by a Ukrainian oligarch allied with Putin. CA had extensive but inexplicable contacts with energy giant Lukoil, also owned by a billionaire owned by the Kremlin. And the private data of the 50 million Facebook users was sold to CA by Cambridge University researcher Aleksandr Kogan, who is a story unto himself.
Kogan developed the social app thisisyourdigitallife that enticed users to test their personalities in exchange for access to the private Facebook data of their friends. The 270,000 Facebook members who took the bait opened the door for Kogan to the private data of their 50 million friends, which he then sold to Cambridge Analytica. His colleagues at Cambridge, some of whom had worked with SCL, immediately dissociated themselves from Kogan, as did his prestigious university, which still carries remains of the stain left by the Cambridge Five, one of the greatest spy scandals of the 20th century. Kogan claims he is a scapegoat but he does so, one must admit, with a distinct Russian accent, which, in this context, is grotesquely comical. Kogan, who was born in Moldova and emigrated to the U.S. with his parents, is named after his grandfather Alexander Borosovich Kogan who, in another stretch of credulity, set up a research institute for 'psychokinetics' in 1971 in the Russian city of Rostov-on-Don. After initially devoting itself to researching control of mind over matter, a favorite Soviet preoccupation, the institute is now more interested in control of mind over behavior, which grandson Kogan and Cambridge Analytica espouse.
Coincidentally or not, Kogan also tried to make light of his close ties to the University of St. Petersburg and to his participation in some of its researches that were funded by the Russian government. But the most bizarre detail about Kogan is his abrupt and short-lived change of name to what is apparently his wife's maiden name, Spectre. "This is Doctor Spectre," he would announce, in a thick Russian accent, trying to solicit clients for his private firm Global Science Research. Perhaps he wanted to escape the Russian-Jewish identification of his name, perhaps it was a Freudian slip and perhaps Kogan has a macabre Russian sense of humor: SPECTRE, after all, is the name of the ultra-national rogue organization pursued by James Bond and headed by that reclusive evil genius, Ernst Stavro Blofeld, who pulls the world's strings and pits the United States and then Soviet Union against each other so that his criminal ventures will triumph.
Trump supporters will claim this is all baloney, fantastical half-truths mixed with fake news, a smear campaign with which the liberal media and old establishment seek to destabilize and then depose Trump. Most people are probably wishing for an outcome that is neither here nor there, something that will enable everyone to sleep soundly at night and get on with their lives. Nonetheless, in a week in which - contrary to his advisers' caution, to reasonable logic and to the reaction expected from the leader of the free world - Trump kowtowed to Putin instead of telling him off and refused to even mention the nerve gas incident that has outraged the Western world, it's hard to escape thoughts about the worst possible conclusions from the CA affair:
That Mercer funded and Bannon planned and Russia supplied the expertise and knowhow that put Trump in the White House. That Trump, even if he was completely oblivious at the time, realizes today that he owes his job to Putin and, worse, that the Russian President can bring his presidency crashing to the ground at any minute by leaking damning info, accurate or fabricated, about the purported collusion and collaboration. And that against the hope that this is just an errant phase that will see America and democracy rebound in no time, there is the realization that in some godforsaken secret laboratory the manipulators of human behavior are already planning the next algorithm that will ensure that the world remain on track to 1984, with Trump or without him.
Click the alert icon to follow topics:
SUBSCRIBERS JOIN THE CONVERSATION FASTER
Automatic approval of subscriber comments.

NOW: 40% OFF
ICYMI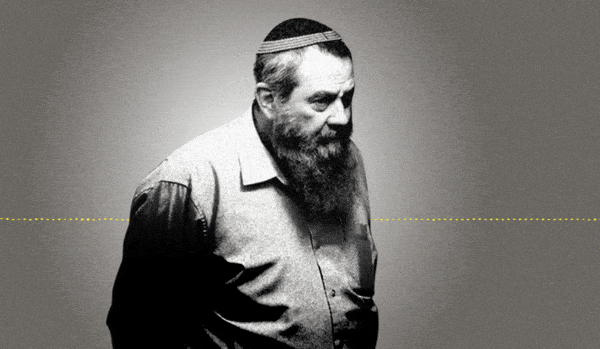 Jewish Law Above All: Recordings Reveal Far-right MK's Plan to Turn Israel Into Theocracy
Why I'm Turning My Back on My Jewish Identity
Down and Out: Why These New Immigrants Ended Up Leaving Israel
The Reality Behind 'The White Lotus' Sex Work Fantasy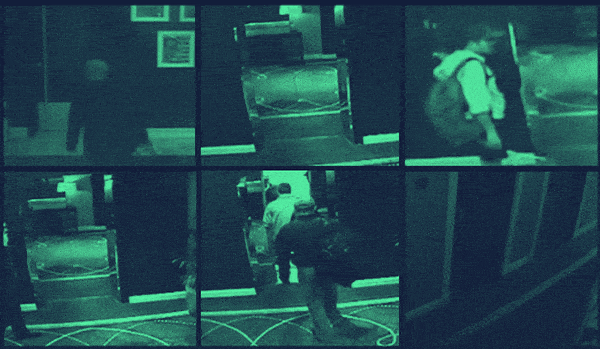 This 'Dystopian' Cyber Firm Could Have Saved Mossad Assassins From Exposure
Comeback Kid: How Netanyahu Took Back Power After 18 Months in Exile