'Why Him and Not Me?' |
The Orthodox Women Defying Their Rabbis and Joining the Israeli Army
The number of observant women in the military has skyrocketed nearly 170 percent in five years, with the biggest rise seen in combat roles. Four religious women reveal why they're reporting for duty
Avital Kupietzky. "My sister served in the army and so did my mother. I always knew I would as well."
Credit: Gil Eliahu
Eighteen-year-old Avital Kupietzky is set to join the army this week. For most young Israeli women her age, this would be an obvious step. But not for women like her who grew up in Orthodox homes.
"I didn't see any reason I shouldn't join," she tells Haaretz.
To really understand Israel and the Middle East - subscribe to Haaretz
By defying accepted norms in the religious community, women like Kupietzky – and their numbers are growing – are threatening the long-standing authority of the rabbinical establishment in Israel.
The rabbis are pushing back with a vengeance. In a recent campaign aimed at keeping women away from army bases, they warn that this trend will prove disastrous not only for women – who could lose their ability to bear children – but also for the entire country, which could lose its next big war, they argue.
Kupietzky, who hopes to serve eventually as a commander in the army's Education Corps, says there was never a question that she would enlist in the army. "My sister served in the army and so did my mother," says Kupietzky, who has spent the months since graduating from high school at a religious seminary for women. "I always knew I would as well," she adds, noting that most of her friends feel likewise.
Religious women in Israel are exempt from the draft, as part of an agreement hammered out in the early years of the state. In lieu of two years in the military, most of these women sign up for a year of voluntary national service – known as "Sherut Leumi" – in schools, hospitals and other public institutions.
>> Israeli rabbis go on warpath as religious women increasingly join army >>
Although the religious-Zionist community encourages men to enlist in the army and serve in the most elite units in the Israel Defense Forces, women are discouraged from signing up. Their "exposure" to nonreligious Israelis during the course of their military service, it is feared, might cause them to question their beliefs and tempt them to violate certain laws.
Recent years, though, have seen a dramatic increase in the number of religious women enlisting in the army.
According to a study prepared by Ranit Budaie-Hyman, the director of a network of pluralistic schools in Israel, the number of observant women serving in the army rose from 935 in 2010 to 2,499 in 2016 – a 167 percent rise. The number for 2017 is estimated at 2,700, she adds.
If in the past about one in every four religious girls chose to enlist in the army, today it is closer to one in three.
So who are these religious women, and what motivates them to join the army when they are not obligated to?
'What all Israelis do'
Ayelet Harbater, 19, who is also studying in a religious seminary for women, is scheduled to join the army in August. Unlike Kupietzky, she says she initially considered national service, but then concluded that she wanted a different and more intense post-high-school experience.
She rejects the suggestion that her feminist beliefs were a factor in her decision, noting that for her, "It was more about doing what all Israelis do."
Although most religious women joining the army avoid citing feminism as a motivating factor, Budaie-Hyman says it should not be discounted. "Feminism has been seeping into the Orthodox movement as well," she says, "and many of these women, although they may not articulate it in this way, come with an attitude of 'Why him and not me?'"
While religious women who previously joined the army tended to come from Israel's geographical and social periphery, Budaie-Hyman says today that's no longer the case.
"We are seeing more and more religious women from the so-called 'mainstream' joining the army – many of them graduates of the top religious high schools in the country," she observes.
These women serve in a wide variety of military units, according to Budaie-Hyman, though there is a clear preference among them for jobs in education and intelligence.
>> Torah, testosterone and nationalism: Why two West Bank rabbis' anti-liberal crusade imploded | Opinion >>
Many, like Kupietzky and Harbater, take time off before joining the army to immerse themselves in religious studies, so they are better prepared to resist any temptations to abandon Orthodoxy that might arise during their service. Today, there are already two premilitary gap-year programs that cater exclusively to religious women.
But unlike their nonreligious peers, these women receive little, if any, preparation or coaching before joining the army.
Mishartot Be'emunuah ("Serving with Faith"), a program run by Aluma – an organization that works to empower young Israelis on the margins of society – was created to fill that void. In addition to providing information and support to young religious women considering army service, Mishartot Be'emunuah also helps make sure they can continue leading a religious life while in the army.
Despite the growing numbers of religious women opting for military service, Mishartot Be'emunuah program director Sharon Brick-Deshen says only about one-third of Israel's religious high schools are willing to let her organization address students. By contrast, she notes, the religious establishment goes beyond the call of duty to sign up young women for national service before they can even contemplate military service.
"We have nothing against young women doing national service. But what we want to make sure is that those who might prefer full military service have access to all the information and support they need," she says. "As we see it, it's about freedom of choice."
Mishartot Be'emunuah does not push religious women in any particular direction in the army, though it does discourage service in coed combat battalions and units. Despite that, says Brick-Deshen, recent years have witnessed a disproportionate increase in the number of religious women volunteering for combat duty.
Strengthening religious identity
Despite widespread fears in the religious community, Brick-Deshen argues that military service doesn't cause women to become less observant – in fact, quite the opposite.
According to a recent study conducted by her organization, some 52 percent of religious women serving in the army said their military service had no effect on their religious identity. Of the remainder, 37 percent said it actually strengthened their religious identity, while 11 percent said it weakened it. Among religious women who opted for national service, the breakdown was not much different.
Budaie-Hyman points out, for example, that Orthodox women serving in the army have been known to flaunt their religious orientation. "In many cases, young women who wore pants before joining the army make a point of only wearing skirts in the army," she says.
Laura Rosenfeld, 25, the daughter of American immigrants who grew up in an Orthodox home, served as an officer in the Israel Air Force, where she says she felt even more committed as an Orthodox Jew.
"Not that it wasn't a challenge," says Rosenfeld, "especially when it came to issues pertaining to Shabbat. But whenever I wasn't sure of what I could or couldn't do on Shabbat, I would consult with the rabbis from my premilitary gap-year program. The fact that I was such minority there served to strengthen me," says the management student from Ben-Gurion University of the Negev, Be'er Sheva.
Even though her two best friends signed up for national service, Rosenfeld says she was determined to join the army, because "I didn't understand why I should be treated differently when every other girl in this country goes to the army."
Today, as a representative for Aluma, Rosenfeld meets with religious high-school girls around the country who are contemplating army service. "A lot of them are debating whether to do it or not. What I tell them is that it's fine to consider all the options, but this is an experience that doesn't come around twice."
Adi Ben-Porat, a 23-year-old law student at Bar-Ilan University, Ramat Gan, says she considered national service but ultimately opted for the army because "that's where I felt I could contribute in the best possible way."
Ben-Porat, who served in an intelligence unit, says the main challenges she faced had less to do with religious observance and more with social compatibility.
"The army really makes a big effort to make sure we can keep kosher and keep Shabbat without a problem," she notes. "The problem for me was that I was suddenly around people from different backgrounds, people who used a different lexicon and did different things in their free time. So I had to learn to adapt."
Asked whether it was difficult to defy those rabbis opposed to military service for women, Ben-Porat responds: "Many of them are against it, but there are also those who support us – and those who support us happen to be more in line with the type of education I received.
"Throughout Jewish history, from the Bible through the Talmud, there have been women assisting in combat. So the precedent was set long ago," she adds.
Ben-Porat says she came out of the army more observant than when she joined: "Today, I pray three times a day and only wear skirts."
Although these women may not have the backing of their schools or rabbis, in almost all cases they enjoy the full support of their families, according to Budaie-Hyman.
It is also no coincidence that many of those joining the army today have sisters and mothers who served as trailblazers. "As I see it, this trend is only going to get stronger," says Budaie-Hyman, "and that's because there are more and more role models."
Click the alert icon to follow topics:
SUBSCRIBERS JOIN THE CONVERSATION FASTER
Automatic approval of subscriber comments.

NOW: 40% OFF
ICYMI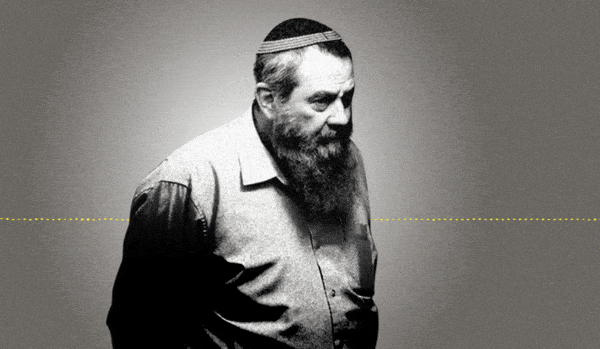 Jewish Law Above All: Recordings Reveal Far-right MK's Plan to Turn Israel Into Theocracy
Why I'm Turning My Back on My Jewish Identity
Down and Out: Why These New Immigrants Ended Up Leaving Israel
The Reality Behind 'The White Lotus' Sex Work Fantasy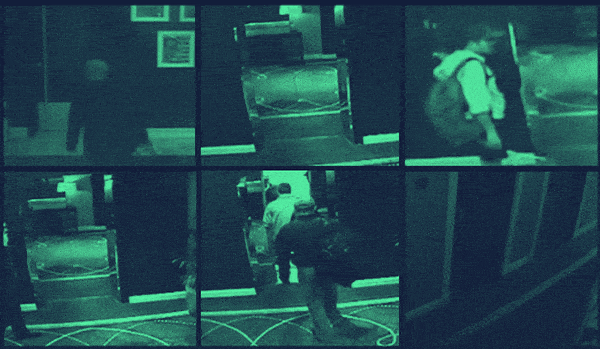 This 'Dystopian' Cyber Firm Could Have Saved Mossad Assassins From Exposure
Comeback Kid: How Netanyahu Took Back Power After 18 Months in Exile