At the Age of 29, Zubin Mehta's Successor Takes the Baton
Lahav Shani is taking over the Israel Philharmonic Orchestra – and he promises to show Israelis the beauty in Wagner
Lahav Shani. "The simple rule I set for myself: If it sounds good, don't interfere."
Credit: Marco Borggreve
In 2013, Prof. Arie Vardi, a pianist and conductor, heard a particularly exciting concert. It was the Israel Philharmonic Orchestra's opening performance of the season, conducted by Lahav Shani, who had been called in to replace the orchestra's honorary guest conductor Kurt Masur, who was ill.
Vardi wasn't alone; anyone who attended that concert felt that something special had occurred. Under Shani's baton, the IPO played with enthusiasm, passion and exceptional precision, creating the magic that another conductor once described as "the orchestra, the conductor, the audience and the hall becoming one being."
When he began studying and working with German musicians, Shani insisted on talking with them in German: 'Only once did I work with a German orchestra in English. After that, it was in German, even if it was poor German'
That very evening, in conversations on social media and among subscribers, and even in critics' reviews, people began mentioning Shani, then just 24, as a potential replacement for the IPO's legendary music director, Zubin Mehta. But when Vardi, who was Shani's piano teacher at the Buchmann-Mehta School of Music, met his former student immediately after the concert, he realized that at least one person in the hall didn't share the excitement.
"Unusually," Vardi recalled, "Lahav was a little out of it. Excited, smiling. I told him, 'You have no idea what happened here this evening, right?' And he said, 'No, what happened?'"
A matter of luck
Almost five years later, in January 2018, Lahav Shani, now 29, was appointed the IPO's new music director – an appointment that marks him as one of the world's most eminent young conductors. Yet even now, he doesn't seem to share the surprised excitement over the appointment of someone so young to succeed the person who has been identified for the past half century with Israel's most important musical institution.
"It's mainly a matter of luck," he says of the events that led to his new job. "It's being born to the right parents – genetics certainly plays a part in the matter, but I primarily mean parents who didn't pressure me too much, didn't make demands I couldn't fulfill, and nurtured a sense of security.
"It's also lucky that my teacher, Hannah Shalgi, did make demands and gave me a solid foundation, so I developed the tools which gave me the confidence to express myself. Together with the relaxed attitude at home, this created the feeling that it's okay, nothing disastrous will happen, and if something does happen, we'll deal."
Something certainly did happen. Shani – a Tel Aviv native who has lived in Berlin for the past nine years, some of them with his future wife, Miri, also an Israeli musician – is now the musical director-in-waiting of the Rotterdam Philharmonic and the chief guest conductor of the Vienna Symphony Orchestra; next season he will also appear with many of Europe's leading orchestras, including the Concertgebouw in Amsterdam, the Vienna Philharmonic and the Staatskapelle in Berlin.
In a previous interview with Haaretz, he mentioned that his schedule was fully booked until 2023. Now he adds that only orchestras he likes working are on the agenda.
'My responsibility as a conductor is to ensure that the orchestra sounds good according to my understanding, not to impose myself. I have to intervene in places where I want to emphasize something, change something, go deeper into 'certain details
"If I don't enjoy an orchestra, if there's no chemistry, I don't go back there," he says. "Its status makes no difference, and how much it pays is even less important. If we don't get along, I won't go back. There's no reason to make music together if you don't enjoy it."
For now, what Shani mainly has to contend with is making room in his schedule for the weighty new commitment he has taken on: In 2019, he will begin taking an active role in the IPO's music direction, in preparation for taking over the job entirely in 2020.
How will he resolve the scheduling dilemmas? "I'll have to give up some of my plans," he says. "I'm keeping in touch with several orchestras which are important for me to continue working with. However, there are orchestras I like working, which I told that I can't come and conduct because with my managerial jobs in Tel Aviv and Rotterdam, it's just too much."
"A spine is part of the persona, I think – feeling confident, feeling that I believe in what I'm doing, yet also remembering the challenges, the surprises and the unexpected parts," he adds. "That's part of the fun. My connection, both musical and emotional, with the Israeli Philharmonic Orchestra is growing closer. I feel like there's no limit to how far this can go."
The antithesis of Toscanini
Shani has been playing the piano from the moment he first spotted the instrument, which happened early on. There was a piano at home because his father, Michael, is a well-known musician who works mainly as a choral conductor. His mother, Yael, holds a managerial position in the tourism industry.
"I've been playing the piano at home ever since I can remember, apparently from about age 3 or a little earlier. At age 4 I could sing all the roles in Mozart's 'Magic Flute' by heart," he says. "Music was always in my head. It was natural to me, a part of me. I need to consume music; it's an integral part of my life and mixed in with other things.
"In the 1990s, a major part of any child's world revolved around Disney tapes and films. I could put in a tape like that and immediately afterward a Mozart opera, a youth concert or a performance by the Vienna Philharmonic, and I absorbed all of this, I think, at the same experiential level. Music was simply something you consume, and make, and enjoy, naturally and effortlessly.
"I played a lot, and music surrounded me all the time, as an important part of my daily life and a focus of my interest. I also had friends, I did other things. I had a normal life, I think, just with a lot of music."
This childhood routine is evidently also why he has no memory of an incident that singer Mira Zakai still hasn't forgotten 18 years later: a rehearsal of a student vocal quartet she led. The pianist didn't make it to the rehearsal, and the students were already thinking of leaving when they discovered that the solution was right there in the room. Conductor Michael Shani's 11-year-old son, who had come along with his father, "sat down at the piano and without any problems, at the first reading, played the entire accompaniment superbly," Zakai said. "We were all amazed, except for him, of course, and for his father, who was already used to it."
At that point, Shani had already been studying with Hannah Shalgi – a well-known, experienced teacher at the Givatayim Conservatory who has trained many outstanding musicians – for five years, since the age of 6. He continued studying with her until age 18, while also doing the usual things: attending the Thelma Yellin High School, serving in the army as an outstanding musician and studying at the Buchmann-Mehta School of Music in Tel Aviv, where he also learned to play the double bass.
Shalgi remembers his combination of exceptional talent and a calm personality, far from ambitious, which sometimes worried her as a teacher.
"For his entrance exam, he played Schumann's 'Scenes from Childhood,' a difficult work with polyphonic elements that he knew only from hearing it," she recalled. "He demonstrated unequivocal musical talent, but he was also an individualist and not terribly diligent, and because he played everything easily from hearing it, he found learning the notes fatiguing. He was incredibly unexcitable and in fact not ambitious. Success, failure – nothing disturbed his calm.
"As he entered his teen years, I put more pressure on him, and his opposition to pressure grew, even though in arguments, he was always very polite and behaved respectfully. He was a young man with a harmonious worldview and a talent I had never seen before, and I didn't know if it would all be fulfilled. He likes life and knows how to enjoy himself, but I wasn't sure how important musical success was to him. As a child, we didn't push him into overexposure, and in the end, it all came together in time."
Insisted on talking in German
Shani began playing as a soloist and conducting orchestras overseas back in 2011, but he got his big boost in 2013, when he won the Gustav Mahler International Conducting Competition. This competition, established in 2004 by the Bamberg Symphony, rapidly became one of the world's most important, presumably due in part to the great international success enjoyed by its first winner, Gustavo Dudamel. It was intended to open new opportunities for young conductors, and it put Shani on the fast track.
He began appearing with prestigious orchestras and his concert schedule rapidly grew crowded. In 2016, he conducted the excellent Rotterdam Philharmonic for the first time. The orchestra was then searching for a music director, and after just one meeting, it offered Shani the job previously held by Valery Gergiev and Yannick Nézet-Séguin, two of the world's leading conductors.
As of next season, he will also be the youngest conductor this orchestra, which is one of the most successful in Europe and has a repertoire that is a bit more modern and progressive than the IPO's. And if there are no surprise appointments in the interim, in 2020, the year he turns 31, he will become the youngest conductor to lead two international orchestras. Zubin Mehta had a similar status in 1969, at age 33.
But Mehta and the IPO didn't need the Mahler competition to discover Shani. He had already appeared with the orchestra at age 16, as a pianist in a youth concert. Later, while a student at the Buchmann-Mehta school, he played the double bass in a concert with the IPO conducted by Mehta himself. When he was 20, the veteran music director invited him to join the IPO's overseas tour as an accompanying pianist and assistant to the conductor.
Shalgi recalls Mehta telling her that Shani had exceptional ability. In fact, Mehta is the one who encouraged him to continue his studies in Europe.
Conductor Michael Shani's 11-year-old son, who had come along with his father, sat down at the piano and without any problems, at the first reading, played the entire accompaniment superbly.
"Mehta promoted me and supported me over the years," Shani said. "He thought I ought to be in an environment with lots of music, regular studies and an abundance of opportunities to meet people and appear with quality orchestras. He suggested that I go to Vienna, where he himself studied and developed, but I wanted to live in Berlin, and I thought it offered the same things from a musical standpoint."
He finished his studies in Berlin at the Hanns Eisler Academy of Music, studying conducting with Prof. Christian Ehwald and piano with Prof. Fabio Bidini.
When he began studying and working with German musicians, Shani insisted on talking with them in German: "Only once did I work with a German orchestra in English. After that, it was in German, even if it was poor German. There's something about talking to people in their mother tongue that touches a nerve which isn't touched in any other way."
Even in the Mahler competition, where, in the finals, he played Mahler's Symphony No. 1, he refused to abandon this approach. "In that competition, you work with the Bamberg Symphony, a wonderful orchestra, most of whose members speak German," he recalls. "At least half of the judges weren't German speakers. Ostensibly, you're supposed to impress the judges. Nevertheless, I decided I'd work with the orchestra in German."
And you won.
"In my opinion, one reason for that win, and the success as a conductor which followed it, is the simple rule I set for myself: If it sounds good, don't interfere. My responsibility as a conductor is to ensure that the orchestra sounds good according to my understanding, not to impose myself. I have to intervene in places where I want to emphasize something, change something, go deeper into certain details in the musical text that perhaps we didn't dive into, or perhaps to reexamine something we've grown accustomed to out of habit and that's worth reconsidering."
How do you get the orchestra to rethink its habits? We're used to thinking of conductors as aggressive people.
"That's a strategic and moral question, how do you get the best out of people. It's not my style to create tension or to impose authority but to encourage and give real and direct feedback, even when it's not positive. There are conductors who are a bit dictatorial and achieve results, but sometimes they have something warm and protective in them. There are conductors who achieve results with softness and politeness, and they still have something assertive in them.
"I think we no longer see examples today like the famous recordings of Arturo Toscanini – the first musician who conducted the Israeli Philharmonic – in which he can be heard screaming and cursing orchestra musicians. Today, they wouldn't accept it, and to tell the truth, it is hard for me to understand how they didn't throw him out then, too. It's interesting that Toscanini was a humanist and anti-Fascist and famous for helping artists and his fight for peace. And what a contradiction there is between all this and his personal behavior toward the orchestra."
Musicians from the orchestra describe Shani as the antithesis of Toscanini: "One of the guys. An exceptionally wonderful guy," "His conducting is special because it is exciting. He approaches every work anew, like a first love," and "He succeeds more than others because he is more talented, has extensive knowledge and is also an excellent pianist. He also has sensitivity and an intuitive perception." These descriptions come from when Shani conducted the orchestra in 2016, and the sentiment will be put to the test in his new relationship with the IPO.
For now, Shani has not announced any declared dramatic vision or pretension to change the orchestra's direction, expand the circle of subscribers or turn to a new audience. He behaves like someone who has come to listen first. "It's worth delving into the works themselves, even works the orchestra knows and plays frequently. Over time a system of habits is created that is worth examining so as to make sure that every time they play, they create something new," he says, emphasizing what seems to be his first goal.
What about the many works the orchestra has avoided over the years because of the reservations of the subscribers? What do you do about their expectations to hear things they know?
"It's a dialogue, and a long and patient process," warns Shani. "We aren't here to educate anyone. We are here to give the audience an artistic experience. They are entitled to expect to hear what they know and like and there is no reason not to play well-known and respected works. I think that our role is also to provide opportunities for listeners to be exposed to other works, some which may be outside the circle that most of them know.
"In order to do that we first need to build trust. It will be possible to present new material on a basis of trust, and when you do that there needs to be a dialogue – in other words, to be attentive to the audience's opinions about what they are being offered. The dialogue of the Israel Philharmonic Orchestra with its subscribers is particularly sensitive, also because it is much more financially dependent on ticket sales than European orchestras. In Berlin, for example, orchestras receive government support at a much higher level than what is accepted here, so they can allow themselves a much greater artistic freedom of action, taking risks, and alongside this the sale of cheap tickets that will bring an audience to the hall even if the program is more experimental."
If so, then in Israel we will have to leave out most of the repertoire that developed in the 20th century, after Schoenberg. Something happened in music at that point, so that there was a problem afterward. It's not clear whether it's inherent to the music itself or it's social or stems from prejudices.
"There is a crisis in music after Schoenberg, it's a fact. Something happened. You may not hear what the problem is in the music itself, and maybe I don't hear it either, but the reality is that until Schoenberg, it was clear to those who came to concerts that in general, they were coming to hear contemporary music. If I come to hear a new symphony of Mendelssohn's, it doesn't really interest me what Mozart wrote a few decades earlier. There were a few crisis points when the audience did not respond well to new works – Wagner, Debussy, Mahler, Stravinsky – but after that they snapped out of the crisis because the listeners, at least most of them, came and said: 'Okay, it was too innovative for me at first, but I got used to it and now I connect to the new musical language and emotion that comes with it.'
"After Schoenberg, and his followers, and the musical language they created, it seems there is no such process. The audience has not adapted. Now people come to hear old works, and are cautious about modern music. It seems like a crisis of faith. The audience claims the composers do not take their emotions into account and write without considering the listeners. The musicians claim the audience is not curious, fixated and not open.
"When I have to decide what to do with it as a musician, I first need to ask myself what I want to hear, and what I feel from the music. If there is something that does not speak to me and I don't feel like hearing, then there is no reason for me to play it or to convince you to listen to it. Say you don't like Wagner's operas. I feel differently. I will do what I can to make you see the beauty I see in them. And that's the rule, I think, about the repertoire, both the old and the new. We need to start at the point where I get excited about it.
Shani hopes the philharmonic will gradually find a way to refresh the existing repertoire and add new works – and maybe even new listeners – out of faith in what they are playing. But it is also important for him to preserve the status of the orchestra as one that soloists and conductors like to perform with.
SUBSCRIBERS JOIN THE CONVERSATION FASTER
Automatic approval of subscriber comments.

NOW: 40% OFF
ICYMI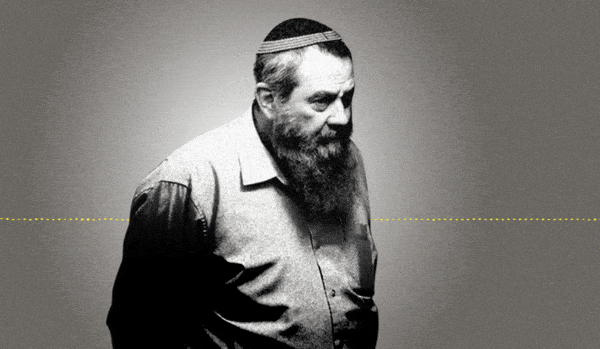 Jewish Law Above All: Recordings Reveal Far-right MK's Plan to Turn Israel Into Theocracy
Why I'm Turning My Back on My Jewish Identity
Down and Out: Why These New Immigrants Ended Up Leaving Israel
The Reality Behind 'The White Lotus' Sex Work Fantasy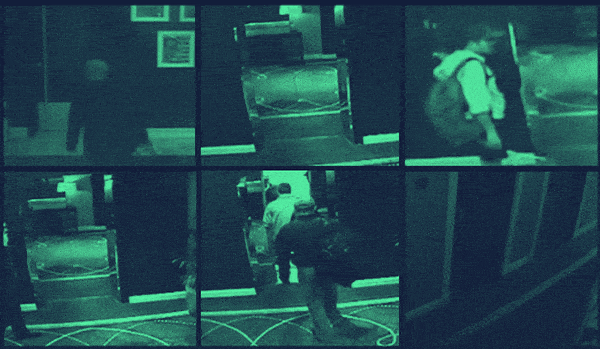 This 'Dystopian' Cyber Firm Could Have Saved Mossad Assassins From Exposure
Comeback Kid: How Netanyahu Took Back Power After 18 Months in Exile