The Darfuri Asylum Seeker in Israel Who Takes Refuge in Writing
Adam Ahmed fled the massacre in Sudan in 2004 and survived a bloodbath in Egypt, yet is afraid to walk the streets of Tel Aviv. His memoir takes readers on an insightful journey into life in exile
Writer Adam Ahmed pictured in a Tel Aviv bookstore, December 2017. "I wrote to escape from the hardships of refugee life," he says.
Credit: Moti Milrod
Adam Ahmed smiles when he hears that the Hebrew translation of his memoir has been placed in the Israeli literature section of the bookstore where we are meeting.
A teacher, writer and leader of the community of asylum seekers in Israel, Ahmed's independently published book is the first to appear in Hebrew by an asylum seeker living in Israel. Its original English-language version was published in 2015 as "The Nightmare of the Exile: The Story of the Refugee from Darfur (Escape, Suffering and Prison)" and is available on Amazon. The updated Hebrew version – titled "From Darfur to Tel Aviv: The Story of an Exile in the Land of Israel" – was made possible by a successful fundraising campaign.
Ahmed notes with a certain embarrassment that he doesn't yet consider himself a writer, even though in 2016 he published a second book in English – a short-story collection titled "The Voyage of Destiny" (Xlibris). The opening story, "Haj Sabur," was translated into Hebrew and published in the Israeli edition of the prestigious UK-based magazine Granta. Ahmed is currently developing the story into a novel.
"My father and mother, who live in Sudan, don't know how to read or write. I come from a simple village and a simple community in Darfur," he says in articulate English. "My love for stories developed in childhood. Every evening, we gathered in a large space in the center of the village. We children frolicked, and the mothers and grandmothers, who were busy doing handicrafts, laughed, sang, danced and told us stories about demons, animals and humans. I was mesmerized by the stories, which seemed to be born anew every evening. It was from those women that I learned how to tell a story."
Ahmed had "no background in literary writing" when he started the book, he says. "I wrote to escape from the hardships of the community of asylum seekers, from refugee life. When I write, I return to my childhood village, to Darfur. I also felt that through writing, I could build a bridge to the reader's heart, to make people more aware about the events in my homeland, and to make it possible for Israeli readers to learn about our culture and our history. And also to understand how we became refugees and why we had to flee the country to save our lives."
Cultural devastation
"The Nightmare of the Exile" is both a personal autobiography and the biography of a community. Ahmed evokes his village childhood, the saga of his escape under duress of the genocide perpetrated in Darfur, and his subsequent life as an exile. The book is also an education about life in western Sudan. "My friends call me 'Adam Darfur,'" he says with a smile, then grows serious. "Our culture is the quiet victim of the war in Sudan, which destroyed so much of Darfur. One of the reasons I write about our customs and ways of life is to preserve the community's memory."
The book tells the stories of Sudanese refugees who were kidnapped and tortured in Sinai, and of some who were incarcerated in the Holot detention facility in the Negev desert where Israel keeps some of the African asylum seekers.
Writing the book took him a year, using pen and paper. "The languages got mixed up inside me," he says. "I would write four sentences in Arabic and then switch to English. Some events flowed naturally in English, others came out more naturally in Arabic. There were days when I couldn't write at all – because remembering was painful – and days when I couldn't stop writing."
Ahmed was born in the village of Dissa, northern Darfur, the eldest of five children. Asked his age, he explains, "We didn't record the year of birth. Most of us don't have birth certificates like in the Western world. I really don't know ... I estimate that I'm in my thirties."
He has only fond memories of life in his native village. "The village lay in the heart of a green valley," he recalls. "It had a population of about 500. The men were mostly shepherds and farmers. We didn't have electricity or running water; we lived in simple huts; we drew water from a well; and we used mules and camels for transportation. I never tasted chocolate as a boy and I never saw a television set. Life was simple, colorful and innocent: it was a beautiful childhood."
He had to move to El Fasher, the capital of north Darfur, in order to attend high school, since it wasn't available in his village. "In 2002, the conflict in Darfur began and gradually became murderous and uprooted more than 2.5 million Darfuris," he recounts. "In 2004, along with many others from the community, my only choice was to escape the genocide and become a refugee. My village was destroyed. My tribe was identified with the rebels, and many of the people I knew were arrested or murdered. My life was in real danger and I was forced to run."
Ahmed made his way to Egypt, his brother to Libya. "He died there in a hate crime in July 2014," he says, choking up. "We escaped to find protection, but unfortunately our life outside Darfur continued to be insecure."
The 'R word'
Ahmed first encountered the term "refugee" in Egypt, in a booklet about human rights. "From the first moment, the word was alien to me," he says. "No one in the world likes refugees. I didn't choose this situation – a tragedy is taking place in my country." In the book he writes, "Refugees are like pages in a book that people can easily rip out and remove. The story of refugees is the first story to be deleted from the book."
In Cairo, lacking a work permit, he hawked watches in the street and, afterward, went to the British Embassy library to read. "That was my first meeting with the English language," he recalls. "I read books for beginners, and I started to learn how to use computers and the internet." He also took classes in English, and attended courses and lectures at the American University in Cairo. Ahmed's leadership qualities began to emerge: he passed on the knowledge he acquired to his community, becoming an activist and volunteer in the Darfuri community's center in Cairo, teaching basic English and computer skills.
Toward the end of 2005, Ahmed and his friends demonstrated in Cairo's Mustafa Mahmoud Square for three months, demanding that the Egyptian authorities recognize their refugee status. "On December 31, 2005, I realized that the word 'refugee' is a dead letter," he says. "Egyptian police surrounded us and shot to death 27 demonstrators. It happened in a plaza close to the offices of the UN High Commissioner for Refugees. After that event, the attitude toward the asylum seekers from Sudan became worse. Many restrictions were imposed on us. My friends were arrested and imprisoned, and it became clear that Egypt is not a country where I could find refuge. In 2008, I fled to Israel."
He crossed the border in Sinai, under a hail of bullets from Egyptian troops, ripping his clothes as he climbed the fence. Ahmed was poverty-stricken when he got to Levinsky Park, south Tel Aviv, where the asylum seekers congregated.
When the Israeli government introduced a strict residential policy for asylum seekers (they were not allowed to live "between Gedera and Hadera" – the entire center of the country), Ahmed moved to Eilat for three years. He found a job in an internet café. However, when he learned that the southern city's municipality was refusing to integrate the asylum seekers' children into the educational system, he and some friends organized two learning centers for the children: One in the city's so-called "Sing-Sing" residential complex; the other in nearby Kibbutz Eilot – where Ahmed taught English, mathematics and computers.
In January 2011, Eilat Mayor Meir Yitzhak Halevy launched a campaign titled "Safeguarding Our Home," in which, according to a local newspaper, 1,500 red flags were hung throughout the city, accompanied by a call for townsfolk not to rent apartments to asylum seekers.
"The atmosphere turned hostile," Ahmed recalls. "People shouted racist slurs at us in the street, threw stones and cursed us."
Institutionalized racism
At this stage, Ahmed moved back to Tel Aviv – the Interior Ministry having canceled its Gedera-Hadera restrictions – where he founded a learning center for asylum seekers in the city's mostly lower-class Hatikva neighborhood.
Following a stormy demonstration against the asylum seekers, a fearful Ahmed shut down the center – called Wadi Howar, the name of a valley in northern Darfur – and moved it to a site adjacent to Tel Aviv's Central Bus Station. "Personally, I feel unsafe in the streets when I walk at night," he reflects in the book, "especially when Miri Regev, an Israeli MK [now culture minister] from the right-wing Likud, spoke at an anti-asylum-seeker protest in May 2012 in south Tel Aviv and said, 'The Sudanese are [a] cancer in our body.' Demonstrators attacked Africans who were passing by the protest, and [set ablaze] garbage cans and smashed cars."
According to Ahmed, "The racism in Israel against the asylum seekers is institutional. It starts with the attitude of the government and trickles down to the public. I am surrounded by good Israelis, but the mood among the public toward the asylum seekers is saturated with incitement and racism."
That racism is one of the memoir's dominant themes. "When I grew up, I didn't understand what racism was; I didn't differentiate between people by their color or religion," he writes. "But this changed when I left Sudan and arrived in Egypt. I understood [there] what it meant to be hated. In Egypt, they would call us names like bonga bonga, referring to 'monkeys,' or they would call us chocolate. In Israel they call us kushim, which is a derogatory term for black people."
Ahmed reflects for a bit and says, "The encounter with racism is hard, but I remind myself that it comes from prejudgment and lack of information. My writing is in part an attempt to undercut the racism, and to remind people that we are human beings with a history, a culture, with dreams and feelings."
His activism is manifested within the community as well. He writes in the morning, and then teaches Eritrean and Sudanese children and adults English and computer skills. The center he runs also offers advice and guidance for asylum seekers, and acts as a place for cultural encounters.
In an Op-Ed he published in Haaretz Hebrew in January 2017, Ahmed compared himself to a bird that is chased away whenever it tries to rest, and is forced to keep flying until its strength is depleted.
The threat of expulsion again hangs over the asylum seekers. Recently, the court forced the state to grant Ahmed an A/5 visa, which is issued to foreigners who are in the process of obtaining Israeli citizenship or permanent residency status.
"I am thrilled by the gesture," he says, his eyes glistening. "Refugee life is accompanied by uncertainty, longings for home and family, wandering and agonies of acclimatizing. I lived for many years in fear of incarceration and without basic rights, anxious about the next law the government would pass against us. [The visa] is encouraging and fills me with optimism. I hope Israel will back away from the idea of expelling the asylum seekers to Africa, and will allow full protection to all the other asylum seekers as well."
Ahmed is studying social work online at the Minneapolis-based Walden University, and he donates a third of the profits from his book sales to children in refugee camps in Africa. Much of "The Nightmare of the Exile" is devoted to a discussion on the situation in Darfur.
"I am very critical of the world's attitude toward Darfur," he says. "It has become a fashionable struggle that celebrities such as Mia Farrow and George Clooney promote. The international community is sending donations – but the situation hasn't changed. Personal security is poor; children don't get an opportunity to learn; and the attacks and the killing are continuing. It pains me to see the massacres that are taking place today in Syria and Burma, too. I would like the world to intervene and prevent murderous bloodshed, and not shut its eyes. It's hard for me that the world knows what is happening and is not taking action."
Click the alert icon to follow topics:
ICYMI
Ken Burns' Brilliant 'The U.S. and the Holocaust' Has Only One Problem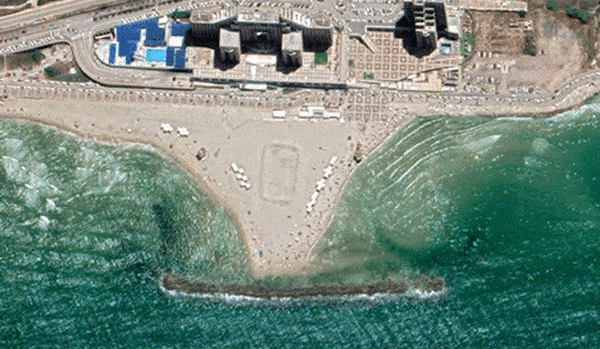 Facing Rapid Rise in Sea Levels, Israel Could Lose Large Parts of Its Coastline by 2050
As Israel Reins in Its Cyberarms Industry, an Ex-intel Officer Is Building a New Empire
How the Queen's Death Changes British Jewry's Most Distinctive Prayer
Chile Community Leaders 'Horrified' by Treatment of Israeli Envoy
Over 120 Countries, but Never Israel: Queen Elizabeth II's Unofficial Boycott