Analysis |
Scoundrel or Statesman? Netanyahu's Two-front War Against Iran and Israeli Police
The prime minister pits his experience and expertise in national security affairs against the impending report of his corruption
Israeli Prime Minister Benjamin Netanyahu in a cabinet tour of the Golan Heights, February 6, 2018
Credit: Kobi Gideon
Politicians and commentators are ecstatic over the Israeli public's seemingly calm reaction to the burst of battle on the country's northern border. An Iranian drone fell from the sky near Kibbutz Kfar Ruppin, named for a Zionist founding father and one-time supporter of a binational state, and an Israeli F-16 crashed to the ground near Kibbutz Harduf, established 35 years ago by followers of Rudolf Steiner and anthroposophy. But weekend travelers seemed unperturbed by the fire and brimstone that surrounded them, queuing up for hours for a chance to visit Israel's teeny-weenie patch of snow on Mount Hermon, the closest one can get to the combat theater in Syria.
To really understand Israel and the Middle East - subscribe to Haaretz
The self-exultation is a bit excessive, of course, given that there were no Israeli casualties and no reason for the weekenders to fear for their lives. This was not the 1991 Gulf War, for example, when Iraqi missiles caused a mass and sometimes-frantic exodus from Tel Aviv. Nonetheless, one can make a valid argument that relative to the growing threat of an-all out war in which thousands of Hezbollah missiles could sow death and destruction, Israelis did indeed stay unusually calm. And one can further postulate that one of the reasons for their seeming equanimity is the fact that Benjamin Netanyahu, who is about to be described by Israeli police as a felon, is the prime minister who is handling the situation.
>> Delve deeper into the week's news: Sign up to Chemi Shalev's weekly roundup
One can also make a valid argument, of course, that Netanyahu could have minimized if not neutralized the Iranian danger long ago, had he collaborated with the United States in the run up and in the aftermath of the signing of the Iran nuclear deal. In the summer of 2015, Barack Obama's administration was begging Netanyahu to play ball and would have offered the world for Israel to sign on to the so-called Joint Comprehensive Plan of Action concluded with Tehran. Netanyahu, for ideological, political and arguably delusional reasons, declined the opportunity to reach a wide-ranging side deal with Obama that might have delineated red lines, such as the current Iranian infiltration of Syria and Lebanon, and defined tripwires that might have deterred Tehran and obligated the U.S. to act if they didn't.
Netanyahu is also being mocked for the cultivation and promotion of his supposedly close relationship with Russian President Vladimir Putin. Netanyahu's defenders claim that the close coordination with Moscow allows the Israeli Air Force to operate over Syria and Lebanon with what was, until the downing of the Israeli fighter, virtual impunity. But this is the same Putin who allowed Iran to launch its drone from a Syrian air force base, which also hosts Russians, the critics reply, and the same Russia that did not prevent Syrian air defenses from firing scores of anti-aircraft missiles that ultimately claimed a prize Israeli F-16I as trophy. Putin, detractors claim, is toying with the prime minister.
Most of these convoluted after-the-fact debates, however, go over the head of most Israelis. By natural inclination and as a result of Netanyahu's non-stop preaching, they share the prime minister's view of Iran as malevolent and incorrigible, this era's heir to the long line of would-be Jew exterminators, from Purim's Haman to Passover's Pharaoh to Adolf Hitler and Yasser Arafat. The Iran nuclear deal was thus, by definition, a deal with the devil while Tehran's subsequent efforts to establish a foothold on Israel's northern borders is the inevitable result of its everlasting and messianic desire to destroy the Jewish state.
Nonetheless, Israelis do not want war with Iran. They fear its most probable consequence, a devastating assault of Hezbollah missiles on Israeli population centers. And Netanyahu is arguably the most experienced and thus most qualified Israeli politician to handle the dangerous multi-dimensional chess game in Syria without allowing it to escalate to war. After all, this is the same Netanyahu who masterfully fended off the Obama administration, which he successfully painted as essentially hostile, and then got Donald Trump as a reward; the same Netanyahu who travels the world as a distinguished statesman, despite decades of leftist warnings that the occupation would isolate Israel; the same Netanyahu who, for all his bluster, is a careful and cautious prime minister who has steered clear of the military adventures that attracted his predecessors and often led to their own political demise.
Thus, the flare-up in the north provides Netanyahu with valuable armor as he wages his own campaign in the legal arena, which, for him personally, is far more lethal. The resolute statement released by Netanyahu on Facebook about Iran and Syria on Saturday night was meant to accentuate his absolute indispensability at a time that overeager police officers and media-worshipping state attorneys are trying to bring him down via trumped-up charges, excuse the expression, of corruption. Such an argument carries weight in the court of public opinion and thus, Netanyahu's conspiratorial mind surmises, can influence Attorney General Avihai Mendelblit and other state attorneys who will soon have to decide whether to adopt or reject the expected police recommendation to indict the prime minister.
Netanyahu's unspoken appeal to the fears and anxieties of most Israelis comes right on the heels of his unprecedented assault late last week on police chief Roni Alsheikh. Netanyahu seized on an interview given by Alsheikh to the Second Channel's Ilana Dayan in which the police chief revealed, almost nonchalantly, that private investigators had been snooping around the homes and families of police officers involved in the Netanyahu investigation. No less astonishingly, he admitted that the police had not acted on their suspicions and had not investigated the potential crime, for reasons that he could only mumble about. Alsheikh didn't accuse Netanyahu or even mention him in this context, but the insinuation was plainly there.
Netanyahu pounced on Alsheikh like a starving dog on rare filet mignon. He accused Alsheikh of spreading "delusional" accusations against him, citing the incident as proof that he is being persecuted by the police and called for an independent investigation of the alleged surveillance of police officers as well as the police's handling of the matter. Netanyahu knows full well that the police probe was accompanied throughout its 18 months by Justice Ministry lawyers, but he is banking on a groundswell of popular support for his conspiracy theories that might deter the Attorney General from proceeding with the indictment. Netanyahu knows full well that although the law does not compel him to resign in either case, he can survive the non-binding police recommendation to charge him but not the Attorney General's decision to actually put him on trial.
The Alsheikh revelations are Netanyahu's version of the David Nunes memo. Or of the Steele dossier. Or of the political connections of Andrew McCabe's wife. Or of the texts between FBI agents. It doesn't really vindicate him or undermine the 18 months investigations against him, just as none of the above vindicates Trump, but Netanyahu is creating a ruckus as if it does. His outbursts against the police taint in the investigation, divert attention away from it and line up the party faithful to rail against it.
Netanyahu's problem is that Alsheikh doesn't fit the mode of a co-conspirator in a wide-ranging leftist/media plot to depose him. Previously the deputy head of the Shin Bet, Alsheikh spent his life doing the sometimes-dirty work of fending off terrorist attacks. He grew up in Kiryat Arba, one of the most extreme Jewish settlements, and if he ever takes a jump into politics, which Netanyahu parrots are now asserting, it will probably be to Naftali Bennet's Habayit Hayehudi, which is well to the right to Netanyahu. He comes across as a straight-shooter with a perpetual foot in his mouth, a kind of Israeli Robert Mueller, albeit one who looks like a roly-poly Danny de Vito with a Chaplinesque mustache, a childish guffaw and a constantly-roaming kippa on his head.
Netanyahu knows that the impending police report will reveal hitherto unknown details about his suspect give-and-take with billionaires and his questionable hanky panky with the publisher of the daily Yedioth Ahronoth. The report, backed to the hilt by Alsheikh, will swing the pendulum of public opinion back against him. Never one to surrender when it comes to his own political fortunes, Netanyahu will continue to cast doubt on the integrity of Alsheikh and his report while indirectly reminding Israelis, possibly with the help of Tehran, Beirut and Damascus, that in such dire and dangerous times, deposing a prime minister just because he happens to be corrupt is a luxury that Israel cannot afford.
Click the alert icon to follow topics:
ICYMI
The Artist Who Survived Auschwitz Thought Israel Was 'Worse Than the Concentration Camp'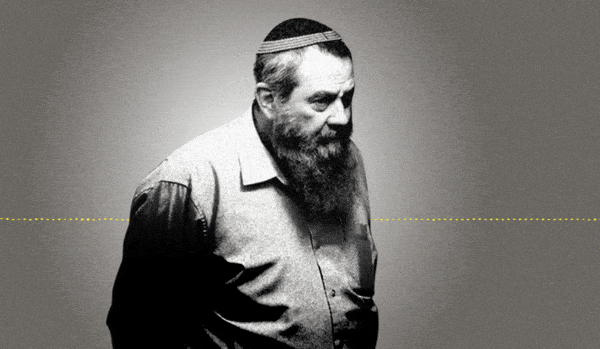 Jewish Law Above All: Recordings Reveal Far-right MK's Plan to Turn Israel Into Theocracy
Why I'm Turning My Back on My Jewish Identity
Down and Out: Why These New Immigrants Ended Up Leaving Israel
The Reality Behind 'The White Lotus' Sex Work Fantasy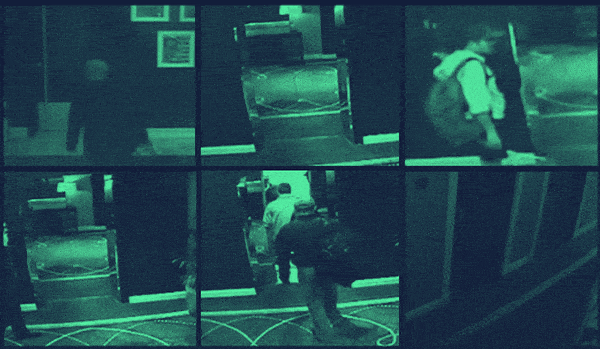 This 'Dystopian' Cyber Firm Could Have Saved Mossad Assassins From Exposure