New Evidence Reveals: Favorable Coverage for the Netanyahus, Huge Benefits for Media Tycoon
Next week, police will publish their recommendations on the two cases regarding Netanayhu ■ New details show how news site was pressured to give Netanyahu better coverage ■ Investigation may prove to be prelude to case involving Israel's telecom giant Bezeq
Illustration of (L-R) Arnon (Noni) Mozes, Shaul Elovitch, Prime Minister Benjamin Netanyahu and Arnon Milchan.
Credit: Eran Wolkowski
Not since the wiretapping scandal of the 1990s have there been this many prominent media figures going in and out of police interrogation rooms. In the current cases against Prime Minister Benjamin Netanyahu, the media is the scene of the crime.
Next week, police will publish their recommendations on the cases known as Case 1000 and Case 2000, in which the witnesses and suspects include senior executives of the dailies Yedioth Ahronoth and Israel Hayom, past and present shareholders and executives of Channel 10 television, potential investors and journalists. Moreover, this might prove to be just a prelude to another case that law enforcement officials consider of great importance, the Bezeq case, also known as Case 4000. That investigation into a suspected quid pro quo relationship between Netanyahu and Bezeq owner Shaul Elovitch has recently gathered steam.
The wiretapping scandal in the 1990s erupted when a circulation battle between the daily Maariv, owned by the Nimrodi family, and Yedioth Ahronoth, owned by Arnon Mozes, veered into criminality and enriched private investigators and installers of recording devices. In Case 2000, which involves a suspected bribery deal between Mozes and Netanyahu, Maariv was replaced by Yedioth's current rival, Israel Hayom. Mozes referred to the rival daily as "the nuclear bomb you dropped" in a secret conversation with Netanyahu, in which he explained why he couldn't "sit quietly" in the face of this existential threat.
There's another similarity between the cases. In both, Mozes was questioned as a suspect; he began with denials that blatantly contradicted the evidence; and he later amended his story when confronted with information that raised criminal suspicions against him.
Furthermore, in Case 2000 Mozes allegedly offered Netanyahu favorable coverage if the latter would pass legislation to curb Israel Hayom. Both were also involved in Case 1000, which revolves around suspicions that businessman Arnon Milchan regularly plied Netanyahu and his wife with cigars, champagne and jewelry. The police questioned numerous witnesses about how Netanyahu sought to promote Milchan's interests on two occasions.
Conflict of interest
In late 2015, Netanyahu helped Milchan buy a stake in Channel 2 television, and even attended a meeting in Milchan's house along with Communications Ministry Director General Shlomo Filber. Netanyahu is also suspected of involvement in a deal to sell control of Channel 10 to billionaire Len Blavatnik; Milchan profited from that deal because he was one of the station's shareholders. In both cases, Netanyahu is suspected of having a conflict of interests.
Netanyahu's defense in the Channel 10 saga is that he actually worked against Milchan's interests when he fought to shut down the station on the eve of the last election. Former Attorney General Yehuda Weinstein prevented him from doing so at a private midnight meeting. "Because of you I'll lose the election," Netanyahu accused Weinstein.
But in fact, Haaretz has learned, Milchan was indifferent to the possibility of the channel's closure back in December 2014, when Netanyahu made the decision, because it had already lost him tens of millions of dollars.
After Weinstein ruled against closing the station, two men vied to acquire control of it – Blavatnik and Ilan Shiloah. Milchan's business manager Zeev Feldman is considered a key witness in Case 1000 and expressed a clear preference for Blavatnik at the time. Information obtained by Haaretz indicates that Netanyahu personally worked to ensure that Blavatnik indeed got control.
It's reasonable to assume he did so out of self-interest and from a desire to obtain influence over a station which had previously published many harsh investigative reports about him. He complained to Mozes that Channel 10 staffers didn't have a good word to say about him.
Netanyahu explored the idea that Mozes would support the channel's closure through his paper. Mozes hinted that he would do what was best for Netanyahu, saying his only interest in the media market was making a profit.
The key question is whether Netanyahu knew that Blavatnik's purchase would put millions of shekels into Milchan's pocket. Milchan and Netanyahu claim they never discussed this.
Cases 1000 and 2000 reveal the efforts Netanyahu made to change the direction of two media outlets hostile to him. At Channel 10, he allegedly did so by intervening in the identity of its new owner. At Yedioth, he allegedly did so by dangling the possibility of passing legislation against Israel Hayom, or alternatively of finding a convenient partner to invest in Mozes' business.
One of his candidates was Milchan. And in recent weeks, police have belatedly taken depositions from other overseas businessmen whom Netanyahu eyed as candidates to acquire a stake in the Yedioth group.
Netanyahu's alliance with Bezeq
Most of Netanyahu's efforts to gain footholds in major media outlets were fiascos. The deal with Mozes was derailed, and in the last election, Mozes mustered all his artillery in an attempt to defeat Netanyahu. Channel 10 under Blavatnik did initially wink at Netanyahu (by appointing Rami Sadan as chairman of the board and attempting to shelve an article about Meni Naftali, the former caretaker of the prime minister's official residence who later sued Netanyahu's wife), but it soon went back to being critical and provocative.
Nevertheless, Netanyahu did have at least one phenomenal success in the government-business-media triangle – his alliance with Shaul Elovitch.
Case 4000 includes all the elements of cases 1000 and 2000, but intensified. Netanyahu and Filber bestowed tangible benefits on Bezeq under Elovitch's control, and their value to the company is estimated at hundreds of millions of shekels. At the same time, Bezeq's content arm – the popular internet news site Walla – gave consistently favorable coverage to Netanyahu, and especially to his wife Sara. There is circumstantial evidence of a connection between these benefits on both sides.
A few weeks ago, after the Israel Securities Authority announced that its investigation of Bezeq was finished, Haaretz reported that the probe had uncovered evidence which bolsters the suspicion of a quid pro quo relationship between Netanyahu and Elovitch – governmental assistance in exchange for favorable coverage – but that these suspicions hadn't been investigated seriously and thoroughly. Now, however, such a probe seems to be underway.
Information obtained by Haaretz indicates that the evidence in the case has proliferated and become stronger. It includes a wealth of testimony and correspondence, some very explicit, between various people involved in the case, including one close to Netanyahu.
The state informed the High Court of Justice a few months ago that Case 4000 has been returned to the Securities Authority for further investigation. At a closed meeting last week with journalists, Attorney General Avichai Mendelblit said developments had occurred in the case, though he didn't elaborate.
One of the case's key witnesses is expected to be Ilan Yeshua, Walla's CEO and the person who actually tilted coverage in Netanyahu's favor. On Yeshua's direct orders, critical reports of Netanyahu and his wife were censored, many fawning reports about Sara Netanyahu that came from the prime minister's bureau were published, damaging headlines were toned down and harsh news items were pushed to the margins of the website or removed entirely.
Yeshua told his employees more than once that deep down, he believed Netanyahu was destroying the country, yet he had no choice but to extol the Netanyahus, because those were the orders he received from his boss. He also told others that he was under heavy and incessant pressure from Elovitch and his wife, Iris, on this issue. And in conversations with journalists, Yeshua even drew a line between this censorship and regulatory decisions by the Communications Ministry, then-headed by Netanyahu, which directly affected Bezeq's profitability.
Elovitch, a modest, pleasant man who for years operated under the media's radar, bought Bezeq through a corporate pyramid with the help of enormous loans. He had to keep the company's profitability very high and pay himself enormous dividends in order to repay his enormous debts to banks and institutional investors. The police suspect Elovitch needed Netanyahu's help to accomplish this, and Netanyahu needed him too.
Finding an alternative
In a private conversation with a senior media personality, Netanyahu described Yedioth's website, Ynet, as the most influential media outlet in Israel and even quoted statistics on how many people visit the site to his astonished interlocutor. (Ynet was the main weapon Mozes deployed before the last election in his transparent attempt to topple Netanyahu.)
Even before his negotiations with Mozes blew up, Netanyahu understood that he needed an alternative. There's reason to believe he found it in Walla.
In getting reelected, Netanyahu defeated Mozes and kept the communications portfolio for himself. In May 2015, a few days after his fourth government was sworn in, he fired Communications Ministry Director General Avi Berger over the phone. Berger was a red flag for Bezeq, because he had fought hard to carry out a reform of the landline telephone market to significantly lower consumers' phone bills, Bezeq's biggest source of profits.
One might have expected Netanyah, who admires America's trust-busting former president, Theodore Roosevelt, to spearhead the drive to implement this reform. Instead, Netanyahu replaced Berger with his loyalist, Filber, who lacked even the most basic background in the communications market. As revealed by Amitai Ziv's comprehensive investigative report in TheMarker, Filber met with Elovitch on his very first day on the job.
Filber energetically promoted a deal Elovitch wanted over the objections of the ministry's official at a moment that appeared very convenient for the tycoon. Eurocom sold its controlling stake in the satellite television company Yes to Bezeq. Eurocom, like Bezeq, is owned by Elovitch. After his new government was sworn in, Netanyahu approved this controversial deal. He did not disclose to the public that he and Elovitch were friends.
In October 2015, Haaretz Magazine published an investigative report about Netanyahu and Elovitch's web of ties and what appeared to be the quid pro quo relationship between them. Immediately after this report was published, a senior journalist met with the Walla CEO and warned him, "This will end in Lahav 433," referring to the police unit that handles fraud and financial crimes.
Walla feared that revelation of the benefits it had granted Netanyahu and his wife, coupled with the governmental benefits heaped on Bezeq, would lead to a criminal investigation. Those involved in the case were therefore careful to save text messages and e-mails that shed light on the relationship.
Yeshua apparently internalized these warnings. According to sources familiar with the case, after the investigative report was published, there was a lull in the pressure on reporters and editors that lasted about three months. In February 2016, a labor court accepted Meni Naftali's suit and ruled that Sara Netanyahu had abused employees of the prime minister's official residence with "insults, humiliations and outbursts of anger."
The thin wall that briefly separated Bezeq's interests from journalistic work at Walla once again collapsed. Pressure over coverage of the Netanyahus resumed, and continued until police began investigating Bezeq. However, under the editorship of Aviram Elad, the whip of censorship has been lifted from Walla.
In March, Filber appeared before the Knesset Economic Affairs Committee and hinted that he didn't intend to carry out the landline telephone reform in its original format. He stressed that his decision to take the monopoly's positions into consideration was coordinated with the prime minister. "The ministry's previous policy was to get into fights with Bezeq in court, to try to impose things by force," he told the panel. "There was a view that there are a lot of profits, let's distribute them among the companies for the sake of profitability. I have a different policy, and the prime minister shares my view on this issue."
Assaf Wasserzug, the finance ministry official dealing with the communications industry, holds an opposite position. "It's possible to carry out the landline telephone reform today, which would save consumers hundreds of millions of shekels," he said.
Meanwhile, Bezeq saved huge sums of money each day Netanyahu and Filber didn't force to carry out the reform.
War of words
In wake of Haaretz's investigation, lawmaker Zehava Galon, outgoing char of the Meretz party, demanded the Justice Ministry intervene to forbid Netanyahu from continuing to deal with Elovitch's businesses. The move cost Galon a few jabs and negative headline in Walla. Her demand prompted a number of lengthy exchanges between the Justice Ministry and the Prime Minister's Office, but any official decision was slow to come. At some point, the Prime Minister's Office attorney general, Shlomit Barnea Pergo, sent the Justice Ministry a letter: "Get a move on it, if not this whole thing is gonna blow up in our faces."
Netanyahu himself turned to Mendelblit in June 2016 to announce that he will not deal with issues tied to Elovitch. According to a report by the State Comptroller, until that point, Netanyahu had already dealt with at least 12 such issues, mostly tied to Bezeq, either directly or indirectly. Filber was described by the state's official watchdog as a "captive regulator," who gave preference to the private interests over those of the public. An anti-trust securities investigation also discovered that the Filber gave the firm's top management information and classified documents, at times even receiving detailed feedback.
Netanyahu's case highlights how great the risk to a free presss is when the government itself takes an active side in the war between publishers and media outlets.
A response on behalf of Netanyahu said: "How many times can you recyle the same story? Haven't you had enough?"
A spokesperson for Elovitch said that "always asked for unbiased and fair coverage, and he never asked Netanyahu to work to advance Bezeq's interests.
Boaz Ben Zur, a lawyer representing Arnon Milchan, said "the prime minister acted to see Channel 10 shut down, and Milchan was a minority shareholder there for a long time, which actually shows that he acted against Milchan's interests. Milchan, who at some point stopped investing in Channel 10, still believed it was in important force in Israeli media. The deal with Lev Blavatnik was not intended to benefit Milichan, who lost a fortune on the channel."
Lawyers representing Mozes said he cannot respond to the report.
Click the alert icon to follow topics:
ICYMI
The Artist Who Survived Auschwitz Thought Israel Was 'Worse Than the Concentration Camp'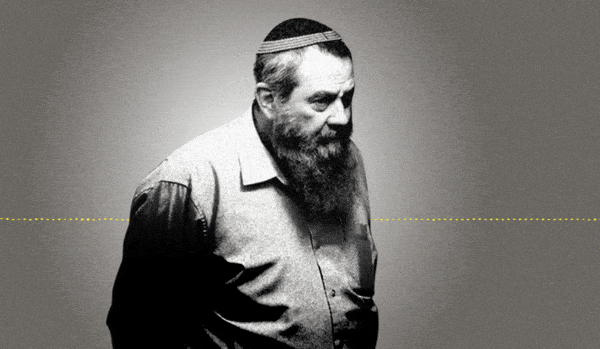 Jewish Law Above All: Recordings Reveal Far-right MK's Plan to Turn Israel Into Theocracy
Why I'm Turning My Back on My Jewish Identity
Down and Out: Why These New Immigrants Ended Up Leaving Israel
The Reality Behind 'The White Lotus' Sex Work Fantasy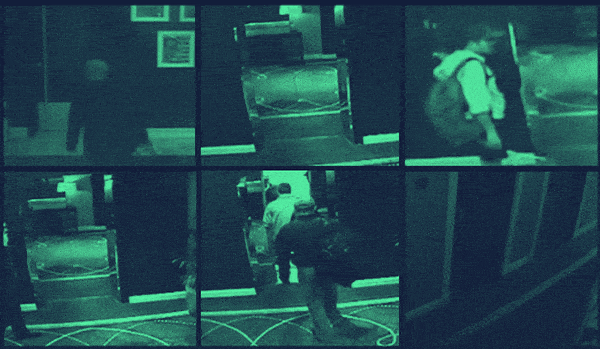 This 'Dystopian' Cyber Firm Could Have Saved Mossad Assassins From Exposure