Shimmering Dimona: Is That the Pearl of the Negev on the Drawing Boards, or Is It Just a Desert Mirage?
Long neglected, the town is due to get massive government funding aimed at tripling its population in style
A scene in Dimona
Credit: Ilan Assayag
The audience in the Dimona auditorium were treated to a diversion from reality earlier this month, coming in the form of a public-relations clip describing the dusty desert town's glittering future. Tree-lined avenues, modern streets, expansive parks, designer housing projects and sports centers around the city – all gorgeous and utterly at odds with the actual characteristics of the place itself. Somehow, dilapidated old "council housing" vanished, the sky-high rates of unemployment were not a thing and the city's terrible image had evaporated.
The state, explains the clip, promised to give Dimona 5.5 billion shekels (nearly $1.6 billion) for infrastructure, based on forecasts that its population would triple in the next 10 years from its present figure of 35,000.
Speaking with Haaretz on the occasion of his signing the umbrella agreement with the state, Mayor Benny Biton sounds confident in the city's glittering future despite the rampant unemployment and the fact that no city in Israel has tripled its population within 10 years, not even ones in more inviting environments. Biton, 59 and a native of the city, and insists that the agreement with the state isn't just a meaningless trope created with his buddy Finance Minister Moshe Kahlon. It's a real plan, he claims.
Who exactly are the tens of thousands theoretically heading for Dimona? "Dimona isn't what it used to be," Biton answers. "I'm counting on young people from Meitar, Lehavim, Be'er Sheva, the thousands of people working in industry who could get tax breaks here as well as a shorter commute to work. People coming here will get good, cheap education for the children and that is what young couples need. In central Israel, daycare costs 1,800 shekels a month. Here it's 1,800 shekels a year. So yes, I'm counting on people coming from central Israel and on the residents of Dimona not moving away anymore. I'm sick of exporting young people to Tel Aviv."
Dead property scene
Dimona is 35 kilometers southeast of Be'er Sheva and the same distance west of the Dead Sea. Its socioeconomic ranking is low and, except for a wave of construction to build apartments for immigrations from the former Soviet Union in the early 1990s, the property scene in the city is dead, while other cities around Israel have grown.
"True, not a single apartment has been built here for years," Biton acknowledges, but he feels the winds are shifting. Housing prices have almost doubled in Dimona too, he says, and there is pressure to build housing. There are also incentives for builders and homebuyers. "I believe people will snap up the housing," he says.
"I remind you that I belong to the Likud party, and 42% of Dimona's voters vote Likud," Biton adds. "We've voted Likud for years. This agreement represents the government finally paying the bill."
Nobody bid in recent land auctions for housing. Builders prefer Be'er Sheva and Ofakim.
"It's true that there were months in which there were no bids in auctions," Biton admits, while insisting the demand is there: Almost 5,000 people registered in the first lotteries for affordable housing. "Unfortunately, the people who registered found that the prices of subsidized housing and housing in the free market were almost the same, and they didn't bite. The government realized this and is going to correct the whole plan. Development prices have been reduced from 100,000 shekels to 24,000 and the equity requirement for buyers has been lowered from 100,000 to 60,000 shekels. I asked that the grant to homebuyers in Dimona be doubled, as is customary elsewhere in the country, from 60,000 to 120,000." People entitled to affordable housing in Ra'anana and Dimona can't be expected to receive the same thing, he says, adding that he anticipates his request being approved by the Finance Ministry.
Say people storm after apartments in Dimona. Where would they work?
"Dimona has the highest income per capita from Ashdod to Eilat," Bitan says. "How is that? It's because 40 percent of Israel Chemicals workers live here and despite its image, Dimona has a neighborhood I call Beverly Hills, with private swimming pools and gyms. There are vast gaps within the city because these people send their children to school with people whose income is 5,000 shekels a month and live in Amidar [public] housing."
Dimona experienced the trauma of textile manufacturers moving away, all but bringing the city to its knees. Now, through government resolutions, they managed to bring in eight new industrial plants and a cyber-science college is planned, Biton says. From unemployment of 16% when he took office, it's down to 7.5% (the national average is 4%). "High-tech isn't the fiefdom of Ra'anana and Tel Aviv," he avers. "It's possible in Dimona too."
Are you proposing another generation of factory laborers?
"There's no question that the weakest link in the city is quality employment," Biton says. "The ministers also realize that a special push is needed. The new plants to be built in the eastern Negev are a start, and I have a plan for high-tech: Instead of the 26% discount in the Investment Encouragement Law, I asked for 32%, and a five-year exemption from municipal tax (arnona) for companies that build plants here. I also asked to double the discount for entrepreneurs under the Negev Law, to 20%, and to reduce their corporate tax to 3%."
'Grandiose' agreement
The umbrella agreement signed with the Dimona municipality is the costliest the government has ever undertaken. Of the 5.5 billion shekels, 4 billion are allocated to infrastructure, including building a new ring road for the city at a cost of 200 million shekels, and moving the train station.
"The agreement is grandiose," Biton says, taking credit for standing firm and dragging out the negotiations until the state bent and ponied up. "I'll tell you a secret: I halted all land auctions until the state gave what I asked, because I knew all the ministers wanted is to cut ribbons. All they care about is building starts."
He doesn't want the government to treat Dimona like a development town any more, Biton explains. "We are a developing city, not a kibbutz or moshav. We aren't paupers. When I asked for 200 million for the ring road they asked what for, did I think we were north Tel Aviv? I said, gentlemen, believe it or not, there are traffic jams in Dimona too. The train station here is also a disgrace." It's 2.5 kilometers from the city and moving it is expected to cost around 320 million shekels. He envisions travel time from Tel Aviv to Dimona to halve, to an hour and five minutes.
The director-general of the Interior Ministry has called the agreement "catastrophic" for a number of local governments. Also, how will the Dimona municipality handle 100,000 people?
"The director-general of the Interior Ministry is right. Mayors hasten to sign agreements and the state doesn't give them municipal budgets to maintain the city, and finally they go bankrupt. Every resident costs the city 5,000 shekels a year. But Dimona is another story. In the last four years, our revenues from arnona jumped by 48 million shekels a year. Once city income came 70% from households and 30% from industry: now it's the opposite. Once the nuclear facility paid a million shekels a year in city tax, now it pays 22 million a year."
It seems everyone wanted a showcase agreement ahead of municipal and general elections.
"It's legitimate that everybody wants to show action. We are political people, Kahlon is a political person and so am I. We have started to take action together. I also started with Benjamin Netanyahu. But you can't argue that action isn't happening. In the Shahar neighborhood we are building schools, synagogues, preschools and lighting, roads and sidewalks. Out of 3,200 housing units built in that neighborhood, we sold 2,200 (660 at subsidized prices) and 100 families already moved in. It's not all just on paper."
And how exactly will you change Dimona's poor image?
"The answer is that I stopped whimpering that we're broke, we have no livelihood, it's tough for us,' as mayors have been whimpering for years. This image has done very badly for the development towns. It caused tremendous damage, and yes, it's hard to change Dimona's image. Since when has the mayor of Dimona been interviewed in the business press? There are never economic stories about Dimona. The only things they write are about unemployment, crime or a project collapsing. My family were neighbors of the Netanyahu family in Rehavia (Jerusalem), and my parents came here to put Zionism into practice. Soon malls and cinemas and pubs will be going up here. The umbrella agreement is Zionism for me."
SUBSCRIBERS JOIN THE CONVERSATION FASTER
Automatic approval of subscriber comments.

NOW: 40% OFF
ICYMI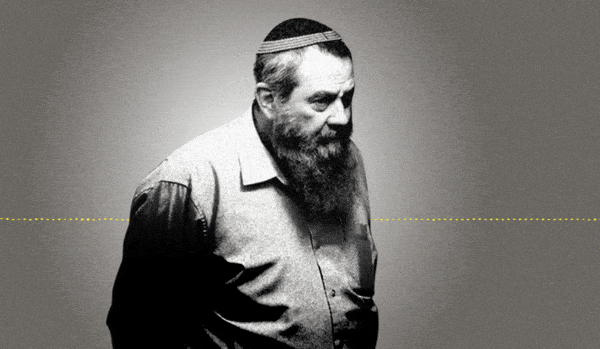 Jewish Law Above All: Recordings Reveal Far-right MK's Plan to Turn Israel Into Theocracy
Why I'm Turning My Back on My Jewish Identity
Down and Out: Why These New Immigrants Ended Up Leaving Israel
The Reality Behind 'The White Lotus' Sex Work Fantasy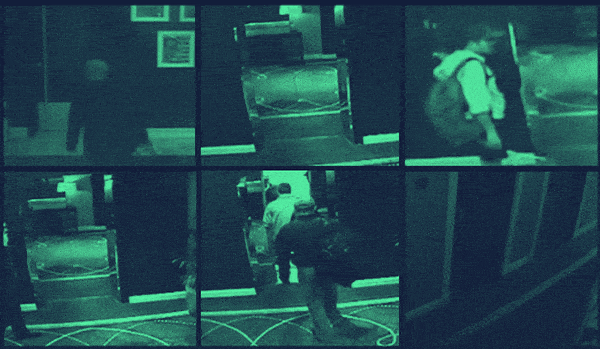 This 'Dystopian' Cyber Firm Could Have Saved Mossad Assassins From Exposure
Comeback Kid: How Netanyahu Took Back Power After 18 Months in Exile