Analysis |
Netanyahu's Speedy Absolution for Austria's neo-Nazis
In the past, for a state to be forgiven for its anti-Jewish past, it would have to publicly repudiate its sins, but not so with Israel's stance on the new Austrian government
Austrian Vice Chancellor Heinz-Christian Strache (L) and Chancellor Sebastian Kurz attend the inauguration of the new government in Vienna, December 18, 2017.
Credit: Lisi Niesner/Bloomberg
The Monday meeting at the Foreign Ministry on Israel's official response to the formation of a new Austrian government under Chancellor Sebastian Kurz, which has the far-right Freedom Party in the coalition and holding important ministerial posts, is not the first discussion to be held there on how to treat a nation tainted by Nazi associations.
To really understand Israel and the Middle East - subscribe to Haaretz
This was one of the earliest dilemmas of Israel's diplomatic corps. Israel's first envoys found themselves in conferences and having cocktails with the representatives of the newly reconstituted federal republic of West Germany, and asked for guidance on how to behave in their company. Diplomatic relations between the Jewish State and the perpetrators of the Holocaust were still anathema in those days; if diplomats were cornered by a German at a reception, the instructions from Jerusalem were to "shake hands politely, converse for a minute or two and take the first opportunity to enter into a conversation with someone else."
West Germany wouldn't remain ostracized for long. Israel urgently needed hard cash to absorb over a million of new, penniless Jewish immigrants – Holocaust survivors from Europe and refugees banished from Arab countries. Konrad Adenauer's Germany was prepared to supply those funds as part of its diplomatic campaign to absolve the new Germany from its Nazi past. Reconciliation with Germany in return for reparations was to be Prime Minister David Ben-Gurion's most controversial decision, but as he argued in an heated meeting of the ruling Mapai party's central committee in December 1951, "there are two attitudes: one attitude of Ghetto Jews and the second attitude of Jews who are the sons of an independent nation." Ben-Gurion was clear that "a state acts for its peace, existence, security and prosperity," and Israel's existential needs trumped the traumas of history.
>> She speaks Hebrew and once compared Zionism to Nazi ideology: Meet Austria's new far-right foreign minister
Establishing ties with Germany remained a sensitive issue for decades. The deal with Adenauer included not only financial reparations (and secret arms deals) but also a speech to the Bundestag in which the chancellor acknowledged Germany's sins against the Jews. Ben-Gurion also made sure that the Israeli government was not alone in making peace with Germany; his moves were coordinated with World Jewish Congress President Nahum Goldmann, who was a partner to the negotiations with Bonn. The ground rules for atonement were established. For a state or a political entity to absolve itself of its anti-Jewish past, it would have to publicly repudiate its sins and prove itself to be pro-Israel. Jerusalem's stamp of approval would not be sufficient; it would need the blessing of the Diaspora as well.
These standards would remain. When, in 1986, 53 percent of Austrian voters chose as their president the former Wehrmacht officer Kurt Waldheim, who had been tainted by his Nazi-era associations with the SS and war crimes committed in the Balkans, Israel downgraded its diplomatic relations with Vienna. The same happened in 2000, when the Freedom Party became part of the ruling coalition.
In the mid-1990s, when Gianfranco Fini, the leader of Italy's Neo-Fascist Italian Social Movement, formally broke with his party's past ideology and moved to the more conservative right-wing. Fini would become Israel's staunchest ally in Rome for over a decade, but it wouldn't have happened without a prolonged process of public repudiation of fascism and the Mussolini heritage he had previously embraced, and a lengthy engagement with the initially sceptical leadership of Italy's Jewish community.
Netanyahu on Monday only instructed his ministers to temporarily boycott Freedom Party cabinet ministers until Israel formulates an official policy, falling short of downgrading Israel's relations with Austria. This is despite the Freedom Party's leader and incoming Vice Chancellor Heinz-Christian Strache's past Neo-Nazi associations, which he tries to evade in interviews rather than repudiating them. Strache recently visited Israel and has tried to project a different image, but a reckoning of his party's history is still long overdue and the Austrian Jewish community, despite its warm ties with the new Chancellor Kurz, has not bought it. Neither has the World Jewish Congress, whose president, Ronald Lauder, announced on Sunday that he was "distressed" at the Freedom Party being included in Kurz's coalition. "We have heard promises since the election that the Freedom Party has softened its policies," said Lauder in his statement. "But this will remain rhetoric until actual proof of this is shown."
Based on precedent, Israel would be expected to be hostile to the new Austrian coalition, but that doesn't seem to be the case. Two months ago, on the morning after Kurz's election victory, a senior Israeli diplomat said that Israel would wait to find out what coalition Kurz would form and whether the Freedom Party would be his partner before issuing its congratulations. Hours later, Prime Minister Benjamin Netanyahu confounded his own diplomats by calling Kurz to personally congratulate him.
They really shouldn't have been surprised. The new Netanyahu foreign policy was built out of his frustration with Israel's traditional allies in the United States and Western Europe, and his recognition that for the foreseeable future they would always be putting the Palestinian issue at the top of their diplomatic agenda in meetings. Instead, since returning to the Prime Minister's Office in 2009, he has lavished attention on less traditional partners which have never been involved in Middle Eastern diplomacy and for the most part have little interest in the Israel-Palestine conflict.
This includes Far East nations anxious for Israeli technology, African countries seeking Israeli aid in agriculture and security and Central and Eastern European members of the European Union. This last group has a number of attractions. As post-communist states led by right-wing governments, they are like-minded ideologues who are not committed to the liberal ideals which push Western governments to pay at least lip service to pursuing the two-state solution. Since many of them contain far-right and barely concealed racist elements, a good relationship with Israel is a way of cleansing their image on the international stage. And as EU member states, they are uniquely positioned to stymie attempts by the more critical members to censure Israel for its settlement policies.
In his meeting with the Visegrad Group (Hungary, Poland, Czech Republic, Slovakia) in July, Netanyahu felt comfortable enough among friends to describe the EU's policy towards Israel as "a joke" and "actually crazy." He was relying on the leaders of these four countries to help Europe "decide if it wants to live and thrive or if it wants to shrivel and disappear" and the way to do that was "a different policy toward Israel." To get these nations to stand by Israel in the European forums, Netanyahu has been prepared to overlook the inclusion of racist politicians and Holocaust revisionism of the Polish government and the anti-Semitic tone of the Hungarian government's campaign against Jewish financier George Soros. Israel's silence under Netanyahu has been in contradiction to that of major local and international Jewish organizations – just as he has ignored the distress of American Jewish over U.S. President Donald Trump's embrace of anti-Semitic white supremacists. Now he is looking to the new Kurz-Strache government in Vienna to add Austria to his pro-Israel coalition in the EU.
Strache will not be required to carry out any act of contrition and the Austrian Jewish community can go stuff themselves. A populist right-wing government with former neo-Nazi members is the ideal partner for Netanyahu, and as long as it seeks to expiate its past by blocking critical resolutions in Brussels, it will get his kosher stamp of approval. Rehabilitation has never come so cheap.
Click the alert icon to follow topics:
ICYMI
The Artist Who Survived Auschwitz Thought Israel Was 'Worse Than the Concentration Camp'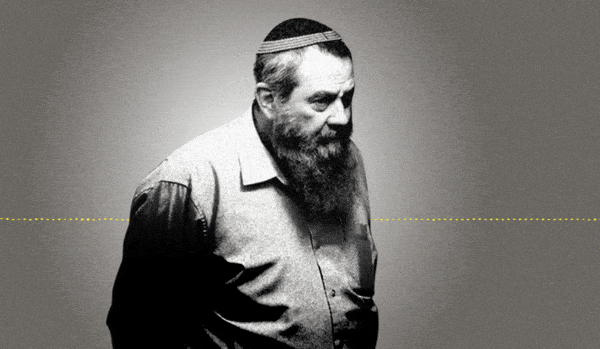 Jewish Law Above All: Recordings Reveal Far-right MK's Plan to Turn Israel Into Theocracy
Why I'm Turning My Back on My Jewish Identity
Down and Out: Why These New Immigrants Ended Up Leaving Israel
The Reality Behind 'The White Lotus' Sex Work Fantasy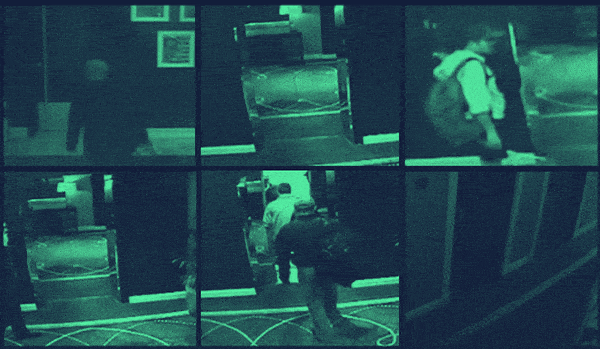 This 'Dystopian' Cyber Firm Could Have Saved Mossad Assassins From Exposure