Theft, Extortion and Death: The Agonizing Stories of Refugees Israel Deported to Africa
Asylum seekers 'voluntarily' sent to Rwanda relay stories of theft, extortion, threats, imprisonment and death as they try to flee to safety in Europe
A migrant carries a baby at a naval base after they were rescued by Libyan coastal guards in Tripoli, Libya, November 24, 2017.
Credit: HANI AMARA/REUTERS
"You're sick all the time. All the time you're hungry. Always itching. If you are lucky, you eat once a day," is how Johnny, an asylum seeker from Eritrea, describes in clear and simple Hebrew his second migration – after Israel sent him to Rwanda as part of the "voluntary departure" program, where he was left without any legal residency status.
To really understand Israel - subscribe to Haaretz
"They told me good people would receive us, but no. They lied." Johnny tells how after his flight from Ben-Gurion International Airport landed in Kigali, Rwanda's capital, last year, he was told that his documents did not allow him to remain in Rwanda. He was forced to continue on to Uganda, where he was imprisoned and became a victim of extortion. He reconstructs the months of suffering in an interview in a European country. He managed to reach Europe in a boat from Libya after surviving the voyage with another 350 other refugees: "We were at sea for three days, everyone was crying: children, pregnant women."
Johnny's account is just one of many others from Eritrean and Sudanese asylum seekers that show the "voluntary departure" program to Rwanda is a far cry from providing them with a safe home. The survivors' stories describe another journey filled with persecution, forced upon them by the country that was supposed to provide them with a haven. This journey includes imprisonment, violence, extortion and a constant threat to their lives. Lacking documents and status, they are exposed to the persistent danger of being deported to the homelands they escaped; they must flee from Islamic State militants. In Libya, they are held in facilities under harsh conditions and later take a perilous route by boat to Europe.
These testimonies were collected over the past few months by Israeli researchers Lior Birger, Shahar Shoham and Liat Boltzman, in cooperation with the nonprofit organization The Hotline for Refugees and Migrants. Haaretz has processed the statements.
The refugees they interviewed now live in Germany and the Netherlands after leaving Israel in 2015 and 2016. Some suffer from post-traumatic stress disorder. Their stories confirm that what Haaretz exposed in May 2015 continues: Even though Rwanda committed itself to absorbing them, the asylum seekers sent there from Israel spend only a short time in the country, and are then smuggled into neighboring Uganda, where they do not have legal residency status and are not granted any basic rights. Most do not have any official documents or permits.
The asylum seekers also say that after arriving, they have no official contact with representatives of the country or with Israel – and no help, either.
At the beginning of the week, the cabinet unanimously approved a proposal from Interior Minister Arye Dery and Public Security Minister Gilad Erdan to make preparations to close down the Holot detention facility in the western Negev within four months. The two ministers announced last week that they intended to close the facility so that asylum seekers in Israel would face only two alternatives: leaving for Rwanda of being jailed for an unlimited period of time.
Louise Mushikiwabo, Rwanda's foreign minister, said on Thursday that her country is willing to accept 10,000 African asylum seekers from Israel. The two countries have yet reach a final agreement on the matter and the negotiations are still continuing over issues such as responsibility for the welfare of the refugees in the new country, she said in an interview with Rwandan English-language newspaper The New Times. "If they are comfortable to come here, we would be willing to accommodate them. How it's done and their livelihoods once they are here are details that have not been concluded yet," the Mushikiwabo said.
"I think what we are looking for is for any migrant coming to settle here to have the minimum basics to have housing, to be able to stay in the country long enough while finding a job or setting up a business. We expect everyone to have a minimum of shelter," she added. "We do not envision people to come here and stay in camps. We envision giving them a normal life."
Bribes and ransom
Habtom (a pseudonym, as are all the other names of the refugees in this article), a 32-year-old man from Eritrea, today lives in the Netherlands with his wife and their infant daughter. He lived in Israel for eight years and left two years ago, after he and his wife were told that his visa was about to expire. He says he knew nothing about Rwanda: "At the [Population, Immigration and Border Authority offices in south Tel Aviv,] they didn't tell me anything." Like many of the others we spoke to, Habtom says he was given $3,500 at the airport but was not provided with a passport or any other documents.
They quickly understood the significance of leaving Israel for Rwanda without proper documents. When they landed, the couple was taken to a place they describe as a hotel, but from which they were not allowed to leave. As a result, they were unable to file an asylum request. From there they continued on to Uganda; lacking any documents, they found themselves in jail. "We were jailed for six days and along the way everyone is a thief and takes money from you," he said. "We needed to pay hundreds of dollars to the police to be freed." From there they were pushed north to South Sudan, then to Sudan and from there to Libya. At every point along the route they were forced to pay large amounts of money as bribes and ransom to continue toward their goal: Italy, and from there, onward in Europe.
This common practice of imprisoning refugees and collecting ransom to release them is also found in the testimony of Kiflom, who left Israel in April 2016. He agreed to leave so he could get out of Holot. Today he lives in Berlin. He describes how his documents were taken away from him in Rwanda, how he was held prisoner in a hotel and forced to pay to reach Uganda.
"They told me, 'you have money, you go. You don't have money, you go to sleep in the street.'" After paying hundreds of dollars, he managed to reach Khartoum, the capital of Sudan. There he was picked up by the local police and put in jail. "You go out in Sudan at night, you don't go out during the day. After a week all out money was gone," he says. "There are soldiers, police along the way. They take a lot of money along the way, thieves too."
In a Sudanese jail they threatened to send him back to Eritrea, from which he fled, and he called friends who raised money for him and managed to release him after two weeks. Even though the threat was not carried out in his case, Kiflom says that many others, including his brother, were deported from Sudan and South Sudan back to Eritrea, which is run by a military dictatorship. "People who were on the way from Khartoum to Libya, they caught all of them together, my brother too – caught all of them and returned them to Eritrea," he said.
One of his friends who had also come from Israel was deported back to Eritrea from Sudan along with his wife. "He told them in Eritrea that he had been in Sudan. He was imprisoned for six months, and then they sent him to learn to be a soldier in the army. After that he fled again from Eritrea to Ethiopia," Kiflom says.
Dawit, another Eritrean who told his story, talked about a friend who was sent back to Eritrea. They had worked together in Israel but while Dawit managed to reach Europe, his friend was caught along the way. "He left Israel for Rwanda, and from there to Uganda, South Sudan and Sudan. In Khartoum the police came, put him into a car just like that and sent him back," says Dawit, basing the details on conversations with his friend's family. "Today, he is in jail in Eritrea."
Another Eritrean named Tesfay also describes the fear of being sent back to Eritrea while in Sudan. "There are workers who take us back to our country" if asylum seekers are walking around in Khartoum in the evening, he said.
Tesfay also provides evidence of human trafficking. He tells of paying $700 to a smuggler who promised to take him to Juba, the capital of South Sudan. Then he was sold to another smuggler. "We told them we have already paid $700 a person, but they said they don't know him and if we don't give them the money they will kill us." Tesfay also told about abuse and harsh treatment on the way to Juba: "They threw us on the floor, we didn't eat or drink water The cut me, beat me, that's how my blood came out."
Secret agreements
The media reported this week that Israel will pay Rwanda $5,000 for every African asylum seeker it takes in. A senior Israeli government official confirmed the information, which was originally reported by Channel 10. The agreement signed between Israel and Rwanda remains secret and until now it was not publicly known what Israel agreed to give Rwanda in return for accepting the refugees. In addition, Israel will continue its policy of paying each asylum seeker who agrees to leave the country $3,500, along with buying their plane ticket.
The Hotline for Refugees and Migrants said on Thursday that the statements collected from the refugees "all testify that the Israeli government has deceived the court when it said that someone is supervising the fate of asylum seekers who leave for a 'third country.' [The government] deceived the court when it said that people will receive [residency] status or rights in those countries. We do not know what is written in the secret agreements, but it is clear to us that no one is guaranteed safe refuge and that asylum seekers are forced to continue their journey as refugees that exacts a mental and physical price – and human lives. Israel, which initiated and pushed for and set up the refugee agreement, today is sending them to their deaths."
Birger, Shoham and Bolzman, independent researchers who study immigration and refugees and who collected the testimonies of the asylum seekers in Europe, say their investigation is still ongoing and that similar testimonies continue to arrive. "Every interviewee that we find knows dozens of other asylum seekers from Israel," said Birger. An opinion piece she wrote was published in Haaretz on Thursday and it provoked a debate over the voluntary return program that drew in even Prime Minister Benjamin Netanyahu.
"We don't know how to quantify the number of refugees who came form Israel to Europe at this stage, but it is a phenomenon," she said. "We must also remember that there is no documentation of the people who left Israel and died on the journey or who are still imprisoned in camps along the way."
Birger says that the testimonies collected by the three paint a picture in which people who have left Israel – or who may be deported involuntarily in the future – undergo another journey as refugees. "Their goal is to reach a safe place, but according to the materials we have gathered, in every country they reach they are unable to receive protection, not even in Rwanda, which Israel has an agreement with," she says.
The refugees' journey is paved with dangers that ultimately force them to continue northward, says Birger. "The interviewees managed to reach Europe, but everyone says that if they had to choose again between being jailed in Israel or repeating the journey they went through, they would have remained in Israel," she said.
Fleeing from ISIS
One of the most important stations along the way for the refugees is Libya. Based on the testimony they have gathered, the researchers describe it as hell. Thirty-three-year-old Tsegay speaks of what befell him there: "There are two governments there, one from Tripoli and one from ISIS. If you have luck you can get past the ISIS one, and if you don't have luck, they will cut you up," he said.
As the only Arabic speaker in his group, Tsegay warned everyone to say that they were Muslims because anyone who didn't would be killed by the Jihadists. Tesfay talks of the sexual abuse along the way: "We were 27 people in the car ... The girls they took for sex, and if you say no, they take out a knife, you can't talk about it."
After crossing the Libyan desert, the refugees find themselves in a detention camp. Tsegay, who was jailed for three months, describes hundreds of people imprisoned together in a single space. "There are beatings, and they kill, too," he says.
Tesfay tells of the intense hunger that plagued those waiting in the prison camp to leave on a boat for Europe. "Each day we ate a kilo of pasta for 10 people. They didn't care about the children. Every day one or two died there, because how can you eat that way?"
Habtom describes the difficult conditions that he and his wife faced in Libya. They were locked up in a house until the smugglers filled their boat, which was headed for Italy, with 500 people. For a month they received two pitas and a box of pasta a day. "If there were new people, there was food. If not, there was no food. In the house, there was one bathroom for everyone, there was no electricity and they also beat [us] a lot if you didn't pay money or made trouble," he said.
Daniel, a 26-year-old from Eritrea, found it difficult to speak about his journey from Rwanda to the Netherlands, where he lives now. "There are a lot of problems along the way, a lot of people die," he said. "I can't talk about it. It drives you crazy." Daniel says a great number of people also died when the group he was with finally tried to cross the Mediterranean Sea. "In Libya, I saw 400 people in the water, all of them died.
"Children who went in[to the water] died, I saw it. A family with two children who entered the water and died. You pay a lot of money, 800 to 900 people and only two boats. There's nowhere to sit, and a lot of people are impatient and are afraid of the sea," said Daniel.
Tsegay says he was put on a boat with 300 people, including dozens of children, and they spent 16 hours on it until the Italian navy rescued them. "There were 28 boats at sea at the same time. Our boat was big, but there were a lot of [inflatable] rubber boats and they rescued them first."
Like torture victims
The researchers, who had worked with asylum seekers in Israel through various organizations, say the behavior of the refugees they interviewed in Europe was very similar to those who were tortured in the Egypt's Sinai Peninsula on their way to Israel. "People said they find it difficult to speak about what they went through on the way, and especially in Libya," says Birger. "Some shook, cried, kept silent or said they are trying to forget."
However, she said, many were grateful for the opportunity to talk about what they went through so the message could be passed on to their friends and families in Israel. "They are very worried about what is going on now in the country, and they hope to convince others not to leave in this way, even though it is difficult in Israel," she said.
The fact that all the refugees insisted on speaking with them in Hebrew shows their strong connection to Israel, says Birger. "These are people who lived in Israel for five or six years, and some even longer. Some of them miss it, and have even kept in touch and correspond with people they met in Israel. And for some of them it is a connection of anger and disappointment because they could not stay here and the country actually threw them out," she added.
When asked what he would tell a friend in Israel who asked him whether to remain in Holot or to leave, Tsegay says he would unequivocally tell him to stay. "I would tell him, 'You're going to Holot. If you leave Israel, your life is rubbish. It is better [to be] in Israel than to die.' I thought before that Israel accepted us but now I think that Israel has forgotten its history," he says.
Daniel says he advises his friends in Israel not to leave, even if their only alternative is being detained in Holot. "I don't want anyone to go through what I went through," he says.
Click the alert icon to follow topics:
ICYMI
Ken Burns' Brilliant 'The U.S. and the Holocaust' Has Only One Problem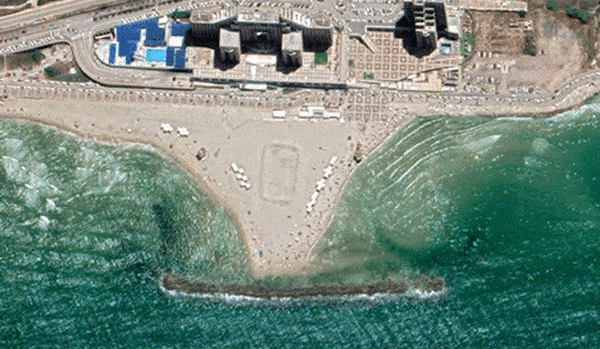 Facing Rapid Rise in Sea Levels, Israel Could Lose Large Parts of Its Coastline by 2050
Lapid to Haaretz: 'I Have Learned to Respect the Left'
The Mossad's Fateful 48 Hours Before the Yom Kippur War
As Israel Reins in Its Cyberarms Industry, an Ex-intel Officer Is Building a New Empire
How the Queen's Death Changes British Jewry's Most Distinctive Prayer