Analysis |
As Trump Hands Syria to Russia, Iran Shows No Sign of Leaving
Iran's presence is not expected to diminish despite the U.S.-Russia deal. Israel is concerned, but whether Iran is interested in opening a front against Israel in Syria remains unclear
Trump and Putin chat at the Asia-Pacific Economic Cooperation summit in Danang, Vietnam, on November 11, 2017.
Credit: MIKHAIL KLIMENTYEV/AFP
Moscow and Washington agreed in a joint statement last week that no military solution is possible in Syria and that there are only diplomatic options. Turkish President Recep Tayyip Erdogan quickly responded that those who don't believe in a military solution should pull their troops out of Syria.
To really understand the Middle East - subscribe to Haaretz
The statement, which seemed to signal that presidents Vladimir Putin and Donald Trump had turned a new leaf in their relations, also raised concern in Israel, which fears that a diplomatic solution would leave Iranian-backed forces in Syria. In time, this could pose a threat to Israel.
The U.S.-Russian agreement implies that all foreign combatants must leave Syria. Russia would press Bashar Assad to order Iran and Hezbollah to leave the country; the U.S. would ask Jordan to oust jihadi forces like Jabhat al-Nusra and other Sunni militias. These assumptions are far from convincing.
At a press briefing after the joint statement, a senior American official said the Americans don't intend to negotiate with Assad or the Iranian forces, but with Russia. He emphasized the American and Russian sponsorship for the cease-fire agreement signed in Jordan about setting up a safe zone in southern Syria, a move that was roundly criticized by Israel.
Israel directed its remarks at Russia, but the U.S. is equally responsible for the agreement. The statement shouldn't have surprised Israel, because already in April, at Trump's previous meeting with Putin, the two had agreed not to discuss Assad's future at that stage. Trump made a major concession to Russia, which was reflected in the current briefing as well, to the effect that Assad must go but it's up to the Syrian people, including those who were displaced, to make that move by means of election. They also agreed that the two powers could work together on issues of joint interest.
However, those shared interests don't necessarily take into consideration Israel's interests.
At present the agreement doesn't draft final maps, so Israel's alarm may be premature. But after Russian Foreign Minister Sergey Lavrov stated that "the presence of Iranian forces in Syria is legitimate since they were invited by Syria," and in view of Erdogan's statement, clearly the prospect of the foreign forces' leaving isn't worth the paper the agreement was written on. Nor does the document specify when the forces must leave and who will get them out.
Iran, Russia and Turkey, together with the Syrian and foreign militias acting in their name in Syria, do not intend to leave and it is doubtful they will do so after a final agreement is reached.
This is the reality Israel will have to live with, if it doesn't want to go to war against the Russian-Iranian partnership sponsored by America. This partnership received an unusual bolstering by Iranian Foreign Minister Javad Zarif, in a message he sent to a conference in Moscow this week entitled "Iran, Russia, Five Centuries of Cooperation."
Zarif wrote in the message that this cooperation will "cement security, stability and growth in Central Asia and Middle East regions."
Lavrov said in a message delivered at the conference that he hopes the cooperation in various fields between the two countries will expand to strategic matters. This cooperation also has important economic aspects, like laying the gas pipeline from Iran to India via Pakistan and infrastructure investments.
Russia's ties with Iran helped persuade the Iranians to move their forces in the southern safe zone further north and east and to clarify to Iran that it's better not to give Israel a reason to attack in Syria. But the extent of Iran's military presence in Syria hasn't changed. According to Iranian opposition reports and sources in the rebel militias, the number of Iranian and pro-Iranian troops is estimated at 70,000.
Headed by General Jaafar al-Asadi, these forces operate under a joint command located near Damascus airport, which cooperates with the Syrian army. The al-Shibani camp, northwest of Damascus, which served the Syrian Republican Guard troops before it was passed to Iranian troops, accommodates some 3,000 soldiers, as well as Hezbollah troops and Afghan militias.
The south region's headquarters, based some 60 kilometers south of Damascus on the road to Daraa, controls the Daraa, Sweida and Quneitra area, not far from the Yarmouk camp, which serves Hezbollah. A missile unit is situated in the Azroa base, near the town Sheikh Maskin.
On the eastern-northern front, Iranians forces are deployed in the Hasakah, Raqqa and Qamishli area, and operate an airport for military flights. Almost 1,000 troops are based in another airport, located some 50 kilometers from Tadmor city, according to Iranian opposition sources. Some 1,000 Islamic Revolutionary Guard troops are also staying in the Latakia and Tartus region controlled by the Syrian army. The BBC recently published photographs of a large military camp secretly being built on the outskirts of Damascus, which can accommodate a few thousand troops.
The number and deployment of the Iranian forces cast doubt over Israel's ability to prevent any Iranian presence in Syria, as Chief of Staff Gadi Eisenkot said in an interview with the Saudi-owned Elaph site. But the deployment mainly attests to the weak points in the Syrian army, where it requires Iranian assistance. So far, such assistance has been provided in local battles, like the conquest of Aleppo, but this doesn't indicate an intention to take over Syrian territories and turn them into Iranian enclaves.
Israel's fears that Iranian forces and their proteges will establish strongholds in the Syrian part of the Golan Heights are not unfounded. But it is not certain that Iran, Syria and Russia have an interest in opening a front against Israel in Syria. Both Iran and Syria are interested in completing the strategic move to stabilize Assad's regime and end the militia war. It's clear to Iran and Russia that if Israel attacks, as Defense Minister Avigdor Lieberman has threatened, the attacks may not be limited to Iranian targets but expand toward Assad's palace and other Syrian strategic targets, including Hezbollah targets in Lebanon.
So mutual deterrence is being set up between Israel and Syria and Iran, in which the Israeli threat to Iran could be more palpable in the Golan Heights than the Iranian threat to Israel.
This balance could be disrupted if the Iranians deploy middle- and long-range missiles in the southern Golan Heights. But this option is not on the table yet, either, mainly due to Russia's objection to an Iranian strategic move that could harm Russian interests. At the same time, Israel sees the long-range missiles placed in Iranian territory as a greater strategic threat than the missiles that might be placed in Syria. On the whole, in case of a missile war, geographical distance is not overly significant as long as Israel and Iran can attack each other from afar.
The more serious problem Israel faces is the alliance that the United States and Russia have formed in the Syrian arena, which means that Israel cannot expect American backup if it decides to attack in Syria.
Trump continues to display indifference to military and strategic moves that don't pertain to fighting ISIS, and in view of the organization's defeats, Washington could announce that its goals in Syria and Iraq have been achieved in full and withdraw its forces. If this happens, Israel will find itself diplomatically isolated in a combat zone it had made efforts not to intervene in from the start.
Click the alert icon to follow topics:
ICYMI
The Artist Who Survived Auschwitz Thought Israel Was 'Worse Than the Concentration Camp'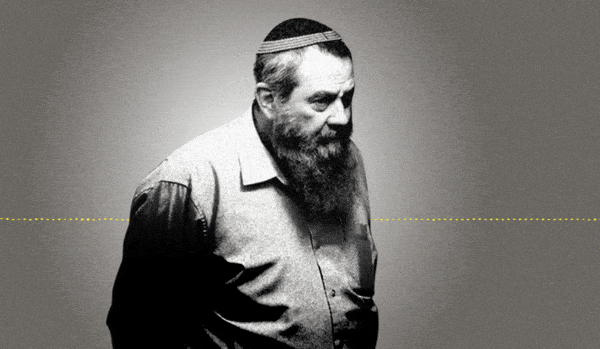 Jewish Law Above All: Recordings Reveal Far-right MK's Plan to Turn Israel Into Theocracy
Why I'm Turning My Back on My Jewish Identity
Down and Out: Why These New Immigrants Ended Up Leaving Israel
The Reality Behind 'The White Lotus' Sex Work Fantasy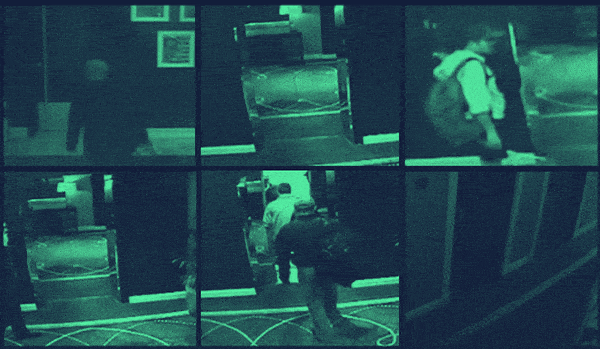 This 'Dystopian' Cyber Firm Could Have Saved Mossad Assassins From Exposure