Gideon Levy |
Israeli Occupation's Brutal Routine: Nightly Raids, Boys Cuffed for Hours and Seized Jewelry
There's never a dull night in the village of Beit Ummar, where the Israeli army is a regular visitor
IDF troops seen patrolling the streets of the Palestinian village of Beit Ummar near the West Bank city of Hebron in 2015.
Credit: IDF Spokesman
It's the last street at the southern edge of the West Bank town of Beit Ummar, between Bethlehem and Hebron. The settlement of Karmei Tzur looms on the hill across the way. A street like any other: one- and two-story homes, potholes, no sidewalk. On this long road, which doesn't even have a name and where grace does not abound, hardly a night goes by without a raid by the Israel Defense Forces. The troops swoop in four or five times a week, usually in the dead of night.
Here's what they've done in the past few weeks: They caught a boy who was suspected of throwing stones, dragged him across rock-strewn ground for hundreds of meters, thrust him into a room and forced him to stay there for six hours, blindfolded and hands bound; they confiscated money and jewelry from a number of homes; wrested a few young people from their beds; and handcuffed members of an entire family, including the women, leaving them bound that way after they left.
This is how the occupation looks in Beit Ummar.
Khaled Bahar, a small, lean, smiling boy of 13 with a chirpy voice and who looks younger than his age, is well groomed and sports a trendy haircut. He relates what happened to him one night two weeks ago just like an adult; children here grow up fast. This week, when we visited his home in Beit Ummar, located at the far end of the street of troubles, he was sitting on the living room sofa in the company of his family. Logs were burning in the fireplace: Winter, too, has descended on the village, early.
Khaled's father works in the local branch of a Jordanian bank. In addition to the nighttime raids, Israeli soldiers also appear on his street daily at the same time, around dusk, from Karmei Tzur. About 400 meters [1,310 feet] separate the settlement's iron gate and the street. Like a ritual, the children wait for the soldiers, follow them and occasionally throw stones at them from afar. They also talk to them, says Khaled.
On October 16, too, soldiers entered the town and took up positions in the structure of an unfinished house on the street. Khaled and his friends stood below the house, leaning on a stone wall. According to Khaled, the rocks his friends threw didn't even get close to the four or five soldiers. He himself did not throw any, he adds.
After watching the 10 or so children for a time, the soldiers came down to the street, splitting into two units. One unit got to Khaled, who describes the event as though it were some sort of strategic offensive. Two of the soldiers grabbed him, one by the neck, the other by an arm. You have to see how small Khaled is to appreciate the absurdity of this situation. They dragged him forcibly in the direction of the settlement. He says he stumbled a few times along the way and was scratched by thorns. He was very frightened but didn't cry, and when he tried to ask them where they were taking him, they told him to shut up.
Khaled's cousin, Abded Kader Bahar, ran after them. He's the same age as Khaled but even leaner, and has an even fancier hairdo. He shouted at the soldiers, then tried to kick them. One of the soldiers thrust his rifle butt into Abded's back and tried to shoo him away. Khaled called out to his cousin to run. Other members of Khaled's family, among them his mother and an uncle, arrived and tried to pry Khaled loose from the soldiers' grip.
"Mom, don't be afraid, I'm alright," Khaled cried out to his frightened mother. His uncle, Moussa, urged the soldiers to hand over his nephew. "I will educate him," he told them. "All these years, none of you have educated him," the soldier-pedagogue replied, vanishing with Khaled behind the settlement's gate.
Khaled was taken to a room, handcuffed and blindfolded, and made to sit on a chair, where he remained for the next six hours – scared, tired, bound. He remembers that he was given water and offered food, but declined it because he didn't trust the soldiers. He wanted to go to sleep, but just as his head drooped, he suddenly heard the barking of a dog next to him. Scared, he thought they were siccing a dog on him to prevent him from sleeping, but through a slit in the blindfold, he saw someone's fingers scratching his legs. It turned out to be a practical joke: A soldier was on his knees and barking like a dog in order to scare the boy. War games.
Khaled was cold and asked for a blanket; after a time, someone brought him one. The chair was uncomfortable, but the soldiers refused to move him. Khaled thought about his mother, he says. Just as he was drifting off again, he heard a soldier calling him: "Yallah, yallah, get up." They told him they were taking him somewhere. He asked where, and one of the soldiers replied, "First to Kiryat Arba, then to Etzion [a security forces facility] and then to Ben Gurion Airport." Hearing "airport" unnerved the boy. He was placed in a military vehicle and taken to the police station in Kiryat Arba, adjacent to Hebron. By now it was late at night.
At the station, he was taken to an interrogation room and the blindfold was removed. When he asked to go to the restroom, the handcuffs were taken off.
"Why did you throw stones?" the interrogator demanded.
"I didn't," Khaled insisted.
The policeman showed him a photo on a cell phone and asked, "Who is this?" Khaled said he didn't know. "But he's wearing the same shirt you have on," the officer said. As usual in the territories, no lawyer and no parents were present – as stipulated by law in Israel for minors.
"If you throw stones again, we'll kill you," the policeman said.
Khaled was released following a brief interrogation. It was 2 A.M. Palestinian security liaison personnel took him to the gas station at the entrance to Beit Ummar, where his father was waiting for him. Back home, he didn't want to eat or drink, only to sleep. He didn't go to school the next day. Nor did little Abded Kader Bahar, as a token of solidarity. Khaled's sister says that the next night, Khaled cried out in his sleep, "Don't pull me, it wasn't me! I didn't throw anything!"
Khaled doesn't remember a thing.
'They're choking me'
Ibrahim Abu Marya, a 50-year-old electrician from Beit Ummar, lives up the street from Khaled's family. On October 25, soldiers invaded his home at about 2:30 A.M. After so many times, he's used to it by now.
There was an explosion near the front door and around 30 soldiers entered, along with a K-9 dog. Mahdi, his 14-year-old son, was bound by the troops and a soldier gripped him by the neck. "They're choking me," Mahdi shouted to his father. Ibrahim was pushed away; seven soldiers encircled him, he says. Bara, his daughter, who's 17, tried to come to the aid of her brother, but the soldiers bound her hands with plastic handcuffs. She's a pretty girl with a ponytail, now wearing a sweatshirt that says "I love you," and slippers with rabbit ears. There were no female soldiers among the Israeli force. The older sister, Ala, 23, was also handcuffed when she tried to help Mahdi.
Ibrahim asked the soldiers why they were being so violent, but got no reply. From the kitchen, he heard the shouts of his other son, Mohammed, 22, whom the soldiers had come to arrest. The mother, Faduah, 50, was locked in her room and not allowed to leave.
The soldiers took Mohammed outside and as they were about to leave, Ibrahim asked one of them to release him and the others from their handcuffs. "It's not my business," the soldier told him. The soldiers spent about an hour in the home, before leaving with Mohammed. He is now being detained in Ashkelon prison. A neighbor arrived to remove the handcuffs.
Soldiers have raided the Abu Marya home about 20 times in the past few years. It's routine. The previous visit was less routine, though.
On October 4, soldiers arrived at dusk and went up to the roof. They left after a while and returned at night to conduct a search. Ibrahim told Faduah to bring the cash they had in the house – 20,000 shekels ($5,680), which he'd borrowed from his brother-in-law to help pay for a heart operation for his father, Abdel Hamid, who is 83. He shows us the documents stating that his father was in Al-Ahli Hospital in Hebron at the time.
A female soldier took the bag containing the cash and counted the money, taking 10,500 shekels and giving Ibrahim 9,500 shekels. The authorization form, signed by Inbal Gozlan, describes the cash as "Hamas money": 52 200-shekel bills and one of 100. The form, a "Seizure Order in Arabic," is rife with clauses and sub-clauses citing security and emergency regulations, according to which the money was impounded.
Ibrahim tells us he has no ties with Hamas or any other organization: "My 'party' is the municipality and the electrician's profession," he says.
How did the soldier determine that about half the money was Hamas funds and the rest was not? It's hard to know. The authorization form contains a phone number for appeals, but Ibrahim says he was told that hiring a lawyer will cost him more than the money taken. He has written off the money.
According to Musa Abu Hashhash, a field researcher for the Israeli human rights organization B'Tselem, IDF soldiers have lately been confiscating money with great frequency in the Hebron area. That same night, troops raided three other homes in Beit Ummar, confiscating money and property. Soldiers removed all the jewelry that Amal Sabarna – whose husband, Nadim, is in administrative detention (imprisoned without trial) – was wearing around her neck and hands, and impounded it. She received the items as a gift, she says. The soldiers also removed a gold earring from an earlobe of her daughter.
The IDF Spokesperson's Unit stated in response: "With respect to the first incident mentioned in the article, the suspect was arrested after he was caught throwing stones at the gate of the settlement of Karmei Tzur, held for interrogation and released thereafter without being taken to the police station.
"As to the second incident, during a nighttime operation, terror activist Mohammed Abu Marya was arrested. Participating in the activity were female soldiers who checked the women in the house. It must be stressed that members of the family were not bound at any stage during the operation.
"As to the third incident, authorization was given for impounding the 10,500 shekels, which were received from a terror organization.
"As for the last incident, it should be emphasized that no jewelry was removed from [the person of] any of the individuals in the house. Rather, jewelry was confiscated in the presence of representatives of the police, of a value that had been approved in advance.
"In spite of the above, following the incident the protocol was clarified and it was decided that confiscation of jewelry instead of terror funds will take place only in the event that specific approval has been given for doing so."
Soldiers returned to Beit Ummar this past week, too, of course. On Sunday night, they entered the home of Ibrahim Abu Marya's brother, who lives nearby, and ordered his 16-year-old son, Muhand, to show them where another resident, Ahmed Abu Hashem lives. The boy refused. When the soldiers finally got to the Abu Hashem house, they arrested Ahmed's son, Kusai, who's also 16.
Click the alert icon to follow topics:
ICYMI
Ken Burns' Brilliant 'The U.S. and the Holocaust' Has Only One Problem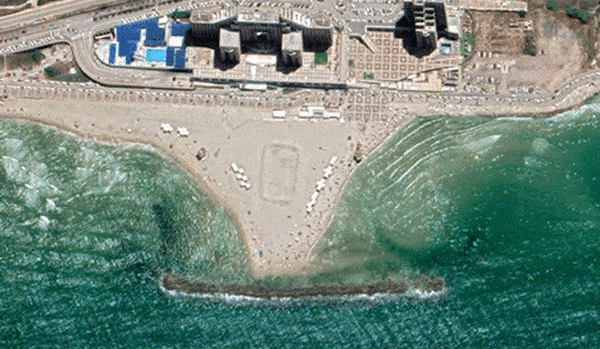 Facing Rapid Rise in Sea Levels, Israel Could Lose Large Parts of Its Coastline by 2050
As Israel Reins in Its Cyberarms Industry, an Ex-intel Officer Is Building a New Empire
How the Queen's Death Changes British Jewry's Most Distinctive Prayer
Chile Community Leaders 'Horrified' by Treatment of Israeli Envoy
Over 120 Countries, but Never Israel: Queen Elizabeth II's Unofficial Boycott