'I Finally Got Healthy When I Stopped Being Vegan'
Nutrition consultant Gali Roloff-Handel developed an autoimmune disease as a result of a sensitivity to nuts, legumes and other foods. She is one of a growing number who benefited when they reversed course and embraced animal products
It seems like veganism has never been more popular. At the same time, a growing number of people have decided, for various reasons, to give it up and go back to eating animal products. The Internet is full of descriptions and estimates of this seeming ex-vegan trend. It would be easy to join the chorus of denunciation for those who seem to have abandoned the cause of animal rights, but here's one personal story that shows it's not necessarily that simple. Nutrition consultant Gali Roloff-Handel talks openly about what made her give up the faith.
When did you know that you wanted to eat animal products?
"I was vegetarian from a very young age, for 18 years, and then vegan for four years. I had endless problems – with digestion, anemia, skin problems, hormonal problems, weight problems and mood problems – throughout almost all of the vegetarian period. It felt like no matter what nutritional approach I tried – and I tried a lot of different ones – I never felt good. Now I know that it was due to sensitivities to gluten, milk, legumes and nuts that I couldn't get through a day without stomach aches, and feeling bloated and irritable. As a vegan, there were very few options, and I suffered from all kinds of malnutrition. I eventually learned about the possible connection between my symptoms and thyroid problems, and I was diagnosed with Hashimoto's disease (an autoimmune disease affecting the thyroid gland). That's when the real quest began to find the diet that was best for me, and it included animal protein."
It must have been hard and somewhat scary and revolting to eat animal products after so much time as a devoted vegan.
"Yes, it was definitely all of that together. The emotional difficulty of accepting that what's right for the body is not what the mind wants was more difficult than the physical difficulty of eating. I remember sitting in the kitchen and crying for three days trying to deal with this change. My way of dealing with it was to think of the animal products as medicine and to eat it as a physiological need. Later on, as I saw that my stomach aches and discomfort and restlessness had disappeared after more than 20 years, and instead I was feeling sated and calm, it was easier to continue."
What type of patients do you currently treat, and do you use a specific method?
"I specialize in the whole spectrum of thyroid problems, which nearly always go hand in hand with various digestive issues. 90 percent of people with hypothyroidism also have Hashimoto's disease, and my specialty also includes treating autoimmune diseases. My work method is a nutritional protocol for the thyroid that is based on removing foods that are harmful or allergenic to the digestive system, rehabilitating the damaged system, improving the absorption of nutrients and maintaining a steady supply of nutrients. Since it's not always easy to adjust to this kind of protocol, I give close guidance and support in my workshops."
After all that you've been through, how do you feel about veganism now?
"First of all, veganism, like any nutritional approach, also must be practiced with a lot of knowledge, awareness and attention to the state of one's health and to the body's responses. It's hard for me to understand veganism that isn't synchronized with healthy and ecological food choices, i.e., that include processed foods. Veganism as a nutritional method can suit some people and be harmful for others. From my own experience, I'd say that veganism isn't necessarily worth your health."
Beyond your own personal experience, are there any studies about treating Hashimoto's disease through diet?
"I follow of course all the studies on the subject and they support the approach I use. These studies have found a decline in two types of antibodies in the blood of people with Hashimoto's after they followed the nutritional protocol for the thyroid – which means that the infection in the thyroid was weakened and the immune system cells weren't being needlessly stretched to deal with more battles in the body. The level of antibodies in my case, too, fell from four times the norm to the bottom of the chart as a result of the diet, and the anemia I'd had for 30 years also improved, as did my digestive and weight problems. Still, I want to make it clear as a professional that I'm always skeptical of studies and counter-studies, which are frequently influenced by all kinds of factors, especially by who is funding it. So, I encourage my patients to be their own laboratory. Only your body can give you the signals that can tell you whether a particular diet is right for you."
What sort of dramatic changes occurred when you switched to eating animal products?
"Here's one example: I was hardly menstruating for three years, from the ages of 30 to 33. The doctors said it was due to depression, but thanks to my thyroid diet, my period resumed and I got pregnant on the first try. Things like that don't just happen."
What is your diet?
"It's 50-70 percent vegetables (excluding nightshades) and 30 percent proteins and fats. I eat very little fruit, both because I don't like sweet things and also because I've seen in my professional experience that people with thyroid problems are more sensitive to insulin fluctuations. My diet does not contain sugar, gluten, junk food, legumes, grains, milk products, soy, nuts, seeds or seed-based spices. I want to emphasize that this diet is not about force feeding animal proteins. It's based on ensuring a large amount of vegetables, eating nutrition-dense foods and avoiding allergenic foods. Besides the diet, there's also the issue of sleep. I recommend getting at least eight hours of sleep a day."
Why do you also not eat pod vegetables?
"I recommend, particularly for people like me with thyroid issues, to avoid them in the first stages of the treatment because of their high lectin content. They are restored to the diet in the first stage when foods are added back in. But I don't do well with them myself."
What would you advise people who wish to be vegan but have to resume eating animal products for health reasons?
"I would say they need to understand that what their heart and mind wants isn't always good for them, that they need to listen to their body and start changing the way they look at the whole issue. When I finally was able to get well, my health and vitality improved so dramatically that I also became able to help many other people improve their health. When we're feeling healthy and vital, we can make a much greater contribution to our surroundings."
And you're certain that animal product consumption of is absolutely necessary to combat Hashimoto's disease?
"For myself, and for hundreds of patients that I've seen, a dramatic and stable improvement has only been possible with the inclusion of animal products. However, I am aware that there have been some successes with the 'raw' vegan approach and I do suggest that route for people who want to stay vegan."
From your experience, what are the warning signs that a vegan diet is insufficient?
"They can manifest in many different ways, such as anemia, weakness, Vitamin B12 deficiency, paleness, slow pulse, sensitivity to cold, difficulty absorbing and breaking down fats and proteins, restlessness, insomnia, constant hunger and a need to snack."
How do you deal with the criticism you get from vegans?
"As long as the criticism is objective and civilized, I can accept it. After all, that's the world I lived in for more than 22 years and it was very hard for me to switch sides, too. Hundreds of my patients and I have lab results that show the significant and dramatic improvement in their thyroid function and autoimmune system. And when I get harsher, more extreme types of comments, I always point out that I'm not preaching against veganism, I'm just helping people be healthier. As far as I'm concerned, to each his own when it comes to dietary choices."
Click the alert icon to follow topics:
ICYMI
Ken Burns' Brilliant 'The U.S. and the Holocaust' Has Only One Problem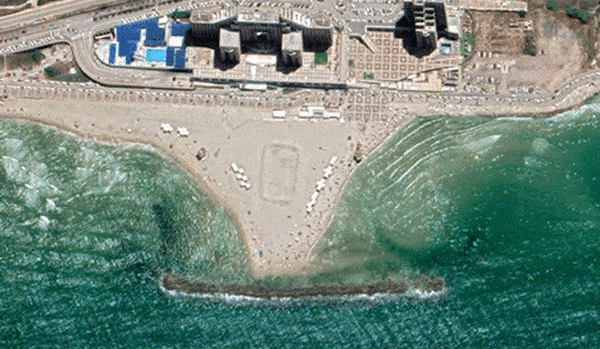 Facing Rapid Rise in Sea Levels, Israel Could Lose Large Parts of Its Coastline by 2050
As Israel Reins in Its Cyberarms Industry, an Ex-intel Officer Is Building a New Empire
How the Queen's Death Changes British Jewry's Most Distinctive Prayer
Chile Community Leaders 'Horrified' by Treatment of Israeli Envoy
Over 120 Countries, but Never Israel: Queen Elizabeth II's Unofficial Boycott