'The Instant I Saw Her Picture I Knew I Had to Meet That Woman'
A Swiss-Israeli couple talks about what it's like to own seven stores while parenting seven kids
Ira Rockman and Moriya Hatzav Rockman.
Credit: Tomer Appelbaum
Ira Rockman, 44, and Moriya Hatzav Rockman, 42, from Caesarea; arriving from Zurich
Hello, can I ask how you spent your time in Switzerland?
Moriya: We have 5-year-old twin girls, and we went to help integrate them into a private education framework in Switzerland. It's something we do every year, with all our children. This way they accumulate experiences with their grandparents and improve their English.
How many children do you have?
Moriya: We have seven. We actually live between Caesarea and the Alps.
Wow.
Moriya: We are businesspeople and entrepreneurs.
You have seven children and you have time to spare for other things?
Moriya: We're also the owners of a fashion jewelry chain called Jennifer Love. It's a brand that was established in Switzerland by Ira's family 30 years ago. Ira's mother is the chief designer. When we made aliyah to Israel, 4-and-a-half years ago, the brand "immigrated" with us.
How does a brand make aliyah?
Moriya: The Jewish Agency representative who helped us – he came especially from France – told me that if I didn't want to move back to Switzerland within six months, I should make aliyah together with the business. I grabbed his advice with both hands and launched Jennifer Love in Israel, at Hamashbir Lazarchan [department store chain]. Today I'm on the way to opening our seventh store, in the Golden Mall in Rishon Letzion.
So, again, how do you open seven stores when you have seven children?
Moriya: We don't have an au pair, one of us is always home, because we like to be with the children ourselves. It's true that it's not always easy. But to our surprise, we discovered that the more children there are, the more successful we are in getting things done.
What does a typical day look like?
Moriya: The truth is we don't have a typical day. This week, for example, I have one day in Rishon Letzion, another in Ashkelon, a third at a conference and then a toast [to the New Year] at Rotary. And on Shabbat there's a Gypsy festival at Kfar Nokdim [a West Bank settlement]. We don't forgo life and we don't just want to work hard.
Sorry, but what's Rotary?
Moriya: Rotary is the international service organization that's helped to wipe out malaria. I'm the spokesperson for Rotary Israel, and the club's activity is very important to me. Just because we have a lot of work doesn't mean there's no time for voluntary and social activities.
What's it like working together?
Ira: My parents have worked together for 30 years and are happy.
Moriya: I love it, but it's not always easy. Sometimes we take the work to bed, and then we need to remind one another to stop talking about it: Did you pay that one? Speak to the other one? When is the meeting? We understand by ourselves that we need to stop the conversation.
How did you meet?
Ira: You want the short version?
Sure.
Ira: We met in a former life.
Do you really believe in reincarnation?
Ira: I do. I'm an atheist, but this has nothing to do with religion – it was a strong gut feeling.
Alright, now the long version.
Ira: You could make a movie out of the long version, so I'll go for the intermediate one. Moriya's picture was used in an app, and the instant I saw it I knew I had to meet that woman. I tried Facebook, I tried this, I tried that, it took time and effort but in the end I succeeded in locating her and talking to her.
Moriya: We spoke via a Skype video call.
Ira: Somehow I did it. I invited her to meet me in Portugal, and we met there seven years ago. We hugged each other for two hours at the airport, and it was like we'd known each other all our lives.
Moriya, why did you agree to meet with someone you didn't know?
Moriya: Look at his eyes.
Okay, I get it.
Moriya: And back then his hair was cut. I've been telling him for two weeks to get his hair cut – in the end I'll do it myself.
Ira: Do it here, we have 20 minutes. (Laughing)
David Shurman, 31, and Karel Finkelstein, 30, from Tel Aviv; flying to Delhi, India
Hello, can I ask why you have a mochila [backpack] for hiking and clothes for business meetings?
Karel: Sure. Just so you know, I've never packed so heavy. This is the most crammed backpack I've ever flown with.
David: We were told we had to make a serious impression, so I'm flying with the clothes that would suit a wedding guest.
Karel: We're both doing master's degrees in the department of public policy at Tel Aviv University, under Dr. Ram Fishman, and we're going to India to do research.
David: We're the opening salvo of the study, which will be conducted by an interdisciplinary team of six people in different villages – including a water engineer and an architect – namely, Karel.
What's the research subject?
Karel: Assimilation of certain agricultural systems in small farms. There have been attempts for years to make all kinds of technologies available to Indians, but they don't catch on. We're trying to understand what goes wrong, and why.
For example?
David: There are stories of people who were given drip-irrigation systems, but just had them thrown at them, without any preparation or spare parts. Visits to the villages a few months later found that the farmers made swings and sculptures from the equipment. There are packing houses that stopped functioning for lack of a screw. People sit in advanced facilities and simply pack by hand. A great deal has been invested in India, but with limited success.
Karel: We need a sustainable model.
David: Our research is one of the first attempts at an in-depth analysis of a rural population in India. We're going for a month and a half, and we'll be in villages in Jharkhand, a state in eastern India where they grow rice and vegetables.
How did you get involved in this study?
David: I'm in the Adi Lautman Program for Outstanding Students, and Dr. Fishman made a pitch for the project at one of the seminars. It sounded fascinating, and I thought it would also be amazing for Karel.
Karel: I've just completed a degree in architecture at Bezalel [Academy of Arts and Design in Jerusalem], and I am interested in the research and research staff of the [TAU] department. Theirs is a very applied approach, which aims to change the world on a small scale.
Do you want to change the world, too?
Karel: It's a bit scary, but yes. There are all kinds of projects in agriculture, and I was always community-oriented. The study in India aims to carry out a broad mapping of farmers' lives.
David: In terms of economic models, in agricultural terms, and also in terms of the social structures in the village and exposure to different types of knowledge.
Karel: With the aim of returning to Israel, collating the data and integrating the knowledge. And to think about what can be done to create small-scale involvement. "Small" is the key word; we must be very modest.
David: We're working with an impoverished population, and it's been proven that aggressive measures can break families apart.
Karel: That's a burden we're taking with us; it's not always self-evident how to make knowledge accessible in a smart and beneficial way.
David: And Israel is a technological superpower in agriculture.
That's not just a myth?
David: No. As a student, I was also surprised at how true that is.
Karel: There's drip irrigation in China, too, but we're out front.
David: And we want to harness that for the benefit of the farmers.
Karel: We have a patient approach. When you're attentive, people surprise you and reveal things that you never thought of. I hope that the will to listen will open channels of knowledge for us.
David: We'll probably miss a lot, too.
Modesty will take you far.
Karel: I'm happy most of all to be returning to India, armed to some degree with the potential to help.
This isn't your first time in India?
David: It'll be the second time for both of us. The first time, we were in northern India as backpackers, five years ago. We've been together for six years.
Karel: Our aspiration is to be in the village itself the whole time. To sleep there.
David: It'll be fun to go to India and not avert your gaze when you see slums.
Click the alert icon to follow topics:
SUBSCRIBERS JOIN THE CONVERSATION FASTER
Automatic approval of subscriber comments.

NOW: 40% OFF
ICYMI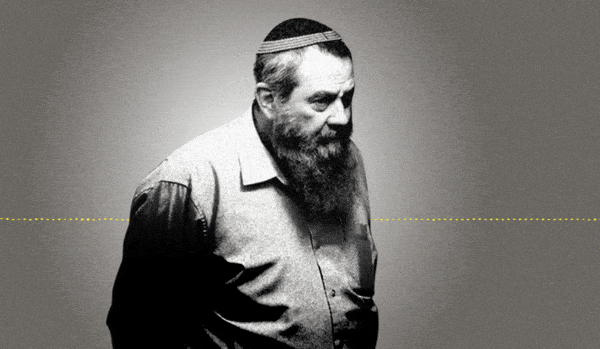 Jewish Law Above All: Recordings Reveal Far-right MK's Plan to Turn Israel Into Theocracy
Why I'm Turning My Back on My Jewish Identity
Down and Out: Why These New Immigrants Ended Up Leaving Israel
The Reality Behind 'The White Lotus' Sex Work Fantasy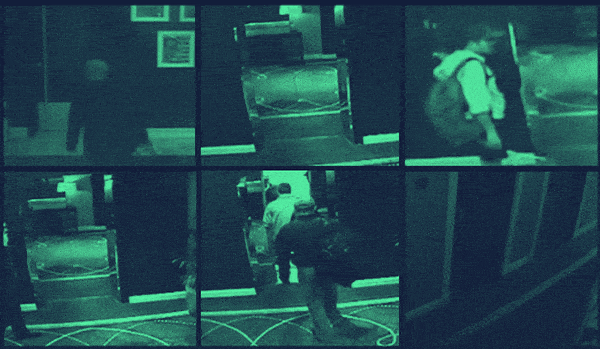 This 'Dystopian' Cyber Firm Could Have Saved Mossad Assassins From Exposure
Comeback Kid: How Netanyahu Took Back Power After 18 Months in Exile