Protesters Are Rising Up Against Netanyahu - and Testing the Limits of Israel's Democracy
For 39 weeks, demonstrators have gathered near the home of the attorney general to protest his foot-dragging in corruption cases against Netanyahu. They say police activities, including the arrest of two organizers, have guaranteed a bumper crowd for Saturday's 40th protest
Demonstrators outside Petah Tikva police station, August 19, 2017.
Credit: Ofer Vaknin
Israelis have a short enough weekend to begin with, given that Sunday is a regular workday in the country. But for these folks, it's even shorter. On Saturday evenings, you won't find them in movie theaters, restaurants or bars, relaxing with the rest of the country. Instead, armed with bullhorns and protest signs, they're taking to the streets.
Their destination – Petah Tikva, a sprawling city situated some 10 kilometers (6 miles) east of Tel Aviv, which prides itself on having been the first Jewish agricultural settlement in Ottoman Palestine.
Why here of all places? Because it's where Attorney General Avichai Mendelblit – the person with the ultimate power to bring corruption charges against Prime Minister Benjamin Netanyahu – happens to live. And these people believe their presence may help him reach the right conclusion more quickly.
When the demonstrations first began back in November, only a few dozen protesters would gather outside the attorney general's home each Saturday night, the media paying them little to no attention.
But the more the local police tried cracking down on them, the more their numbers grew. The few dozens turned into hundreds and, before long, these hundreds had multiplied to upwards of 1,000 demonstrators every week. And from Petah Tikva they spanned out to other parts of the country, where smaller-scale protests are now held each week as well.
Their initial claim was that Mendelblit was dragging his feet in investigating the growing number of corruption scandals swirling around the prime minister – presumably out of loyalty to Netanyahu, who had appointed him as attorney general in January 2016 following a stint as cabinet secretary.
In recent weeks, however, considerable progress has been made in the police probes, with the attorney general approving state's evidence deals in three corruption cases involving the premier.
One involves allegations that Netanyahu and his family received gifts from wealthy benefactors; a second involves allegations that he tried to cut a deal that would have provided him with favorable coverage in one of Israel's largest newspapers; and a third involves allegations of bribery in a huge submarines deal, in which Netanyahu's personal lawyer and cousin, David Shimron, played a key role.
As far as the demonstrators are concerned, though, this still doesn't get Mendelblit off the hook. And besides, their objectives have now become much broader.
"It is now also about our basic democratic right to demonstrate," says Ori Kol, a 24-year-old social activist who has been attending the protests since they started nine months ago.
Kol is referring to ongoing attempts by the police to quash this grass-roots movement.
First, they managed to get the demonstrators barred from the vicinity of Mendelblit's home and moved to Goren Square, a public place about half a kilometer away. Next, they initiated a wave of arrests, alleging that the demonstrators were disturbing the peace and violating the privacy of local residents.
These clashes hardly made the news, until a few months ago when Meni Naftali – a driving force behind the protest movement – was arrested by the police and had his arm broken.
Naftali was not always a social activist. Before reinventing himself as an anti-corruption crusader, he served as chief caretaker of the prime minister's residence in Jerusalem. But his relationship with Israel's ruling family did not end well: He eventually sued the prime minister's wife, Sara Netanyahu, for treating him and other members of the household staff abusively. He won the case and, after that, prevailed against her appeal as well.
Needless to say, such credentials come in handy for the leader of a grass-roots movement aimed at ousting Netanyahu.
This past Saturday night would have marked the 39th consecutive protest in Petah Tikva. The police had other ideas, though.
Earlier in the week, a local councilman petitioned the High Court of Justice to obtain an order banning the demonstrations, on the grounds that they were a disturbance of the peace and a violation of the privacy of nearby residents such as himself.
But even before the court had a chance to respond, the police notified the protest organizers that since the circumstances had changed, they would henceforth require a permit to hold their demonstrations.
The police also ordered the organizers to move their demonstrations even further away – this time, to a park on the outskirts of the city – on the grounds that Goren Square could no longer contain them all.
Under Israeli law, a permit is required for a demonstration where more than 50 individuals participate and when political speeches are made. The Petah Tikva demonstrators insist political speeches were never made at their gatherings and, therefore, they do not require a permit.
They also deem the alternative venue proposed by the police as unacceptable because it is so far away.
Last Saturday night, police set up roadblocks throughout Petah Tikvah to prevent demonstrators from reaching their usual gathering place. On his way into town, Naftali was stopped by the police and arrested. Not long after, so was another key organizer of the weekly protests, Eldad Yaniv.
Like Naftali, Yaniv has a colorful history. After serving as a consultant to Israeli politicians both on the left and right, Netanyahu included, he tried (and failed) to form his own political party a few years ago. He recently mulled running for leadership of the Labor Party (part of the main opposition alliance), but shelved that to devote his energies to his pet peeve – government corruption.
Accusing Yaniv and Naftali of "jeopardizing public safety," the police said they had taken the two into custody for "encouraging participation in rioting" and "encouraging an illegal assembly" through their Facebook posts.
Although many other demonstrators had shared information about the Saturday night event on social media, the police said Yaniv and Naftali were singled out because they had so many more followers. The thousand or so demonstrators who showed up on Saturday night held their protest outside Petah Tikva police station.
After spending the night in custody, Yaniv and Naftali were released by Petah Tikva Magistrate's Court on Sunday morning. The judge rejected a police demand that they be banned from entering Petah Tikva for 10 days, but insisted that the two organizers agree not to call for illegal demonstrations.
The High Court is expected to rule sometime this week on whether the demonstrations indeed require a police permit, and whether there are grounds for moving them to the outskirts of Petah Tikva.
Dan Yakir, the chief legal counsel of the Association of Civil Rights in Israel, maintains that the police had "no grounds" for arresting Yaniv and Naftali on the basis of their Facebook posts. He describes their behavior on Saturday night as "yet another manifestation of the lack of understanding of the police that one of their most important tasks is to help citizens implement their basic freedom to demonstrate."
So were the police merely copping out of their responsibilities, or are they up to something more sinister, as many anti-Netanyahu demonstrators allege – like shielding the prime minister from dissenters? "I would need pretty strong proof of political pressure on the police to make such a statement, though I can't rule it out," notes Yakir.
Former Attorney General Michael Ben-Yair took things further when he criticized not only the police for their behavior but also the man currently occupying his old office. "The attorney general is obligated to defend freedom of expression, even if it is unpleasant," he wrote in a Facebook book on Saturday night.
"What happened this evening is unacceptable," he continued. "The attorney general is the chief law enforcer [in the country]. He should not be supporting, even implicitly, the position of another enforcement branch – the Israeli police – against the freedom to demonstrate."
Overturning the government
Netanyahu loyalists like to argue that the Saturday night demonstrations are not about fighting corruption, but about overturning a democratically elected government. To try and strengthen their case, they have gone so far as to falsely accuse the demonstrators of taking money from the New Israel Fund – an organization that promotes progressive groups and causes.
In recent weeks, Netanyahu loyalists, including several Likud lawmakers, have held their own counterdemonstrations in Petah Tikva. At most, a few hundred supporters have showed up – no real competition for Naftali, Yaniv et al.
Kol recounts that when the demonstrations first began, only a core group of about 20 to 30 protesters showed up each week, "along with about 20 police officers to keep an eye on us."
Most of the protesters back then were in their fifties and sixties, he says, making him by far the youngest participant. But that was before more well-known faces – including the recently elected Labor Party leader Avi Gabbay – began showing up to express their solidarity. "Now that the demonstrations have grown, I see a lot more people my age," notes Kol.
He sees similarities between the anti-Netanyahu demonstrations taking place in Israel and the anti-Trump rallies in the United States. "Both Netanyahu and Trump appear to have a very poor understanding of the rule of law and what it means to govern in a democracy," says Kol. "They have both also tried to set up regimes based on personal loyalty."
While most of the regulars at the Saturday night demonstrations probably don't vote for right-wing parties, Kol says they're not classic left-wingers, either. "They're probably less concerned about the occupation than they are about government corruption," he notes.
Tomer Avital, an independent journalist and social activist, has attended about a dozen of the demonstrations in recent months. "When I first heard the prime minister admit he had taken lavish gifts from rich friends, I was horrified. And it dawned on me that nothing would happen until we, the citizens, started taking action," he says.
"Unlike our elected officials, we don't have many tools available – aside from going out and protesting – to affect change," Avital adds.
Avital, who recently headed a campaign to increase transparency in government, is outraged that he and his fellow demonstrators are sometimes portrayed as traitors and lawbreakers.
"Don't they understand that if on a Saturday night I give up my usual fun to spend the night in Petah Tikva, it's not because I'm bored, but rather because I want to do something for the public good, like fight corruption?"
He describes his fellow demonstrators as being salt of the earth.
"These are people who pay their taxes, who go out every year and do their military reserve duty," says Avital. "Sure, you have some piggybackers among them whose sole objective is to topple Netanyahu – but that's the minority. Most people you find there are simply sick to their stomachs about how this country is being run. They may be getting on in years, but they have a thing or two to teach my generation about social activism."
By trying to prevent the demonstrations and arresting the organizers, Kol believes that, ironically, the police have performed a great service for Israeli democracy.
"The last wave of arrests in the winter brought a huge turnout of demonstrators the following week," he says. "I'm pretty sure that this time as well, we're going to see a big increase in the number of demonstrators. My estimate is that the number will grow fourfold."
Click the alert icon to follow topics:
ICYMI
Ken Burns' Brilliant 'The U.S. and the Holocaust' Has Only One Problem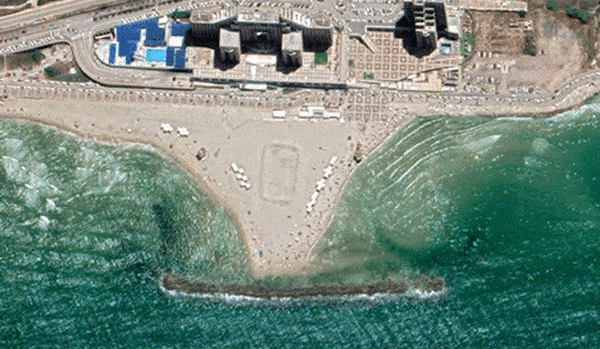 Facing Rapid Rise in Sea Levels, Israel Could Lose Large Parts of Its Coastline by 2050
As Israel Reins in Its Cyberarms Industry, an Ex-intel Officer Is Building a New Empire
How the Queen's Death Changes British Jewry's Most Distinctive Prayer
Chile Community Leaders 'Horrified' by Treatment of Israeli Envoy
Over 120 Countries, but Never Israel: Queen Elizabeth II's Unofficial Boycott