Analysis |
Dear God, Not Again
Israelis and Palestinians are headed for another round of tragedy and destruction but seem helpless to avoid it
Israeli security forces arrest a Palestinian man following clashes outside Jerusalem's Old City, July 21, 2017.
Credit: AMMAR AWAD/REUTERS
It's like sleep paralysis. You think you're wide-awake but can't move a muscle to stop the nightmare that's unfolding in front of your eyes. You shout out but no one hears you. You know the tragedy can be avoided, but no one seems to care. Your mouth goes dry, you start to feel nauseous, there's a pit in your stomach, fear in your heart and desperation on your mind. Even if you're not a believer you pray: Dear God, not again.
You've seen this movie before, and it always has a bad ending. Don't tell me, you protest, that Israelis and Palestinians are at each others throats once again; that more innocent people will have to die before this is over; that the victims will be paraded as proof of the other side's cruelty; that both sides will feel virtuous and noble and completely in the right while portraying the enemy as evil incarnate; that moderates will fade and extremists will reign; that, like always, some people will say there's a silver lining of opportunity in the dark clouds of hatred and violence but, as usual, they'll be proven wrong. People will grow bitterer, the conflict more toxic and hope, already on life support, might finally wither and die.
It's easy to defend Israel's decision to place metal detectors at the entrances to Jerusalem's Temple Mount in response to last Friday's terror attack in which three Israeli Arabs killed two Border Policemen. In real time, it sounded reasonable to all concerned. Israel's automatic defenders are already busy comparing the so-called "magnometers" to metal detectors at airports and baseball stadiums and the Palestinian refusal to go through them as proof of their malicious designs.
But there's a reason why the army and Israel's security services urged the cabinet to reconsider, which is summed up in the Israeli cliché that it's better to be smart than right. What difference does it make if the metal detectors theoretically make sense in a sterile environment, if they are bound to wreak more havoc and to cause more death and destruction in their presence than their absence in the hellhole that is the Israeli-Palestinian conflict?
Israelis may view the metal detectors as careful safety measures meant to prevent terrorism, but for Palestinians the narrow silver-colored gates that are manned by hostile Border Policemen are yet another bloody Israeli checkpoint on their way to their holiest site. It is a last-minute reminder of the occupation which they hate before they enter the one place in Palestine in which they rule. Their resentment, justified or not, is high-octane fuel for the inciters and the terrorists and the religious fanatics with which to inflame their followers and to start another fire that won't liberate Palestine but could definitely burn it down.
If reason doesn't prevail now, in the next few hours or days, it will be weeks or months before it returns, but reason is never the sole or even the main actor on the Israeli-Palestinian stage. There is national pride and perceived prestige that dictates that you never back down from previous actions, no matter how mistaken they may have been, because to do so means losing face. So you up the ante, increase the volume, apply more force, assuming that the other side will relent. It may, but only after many more tragedies occur.
And then there's the politics, which, in this primitive neighborhood, automatically translate into disdain for compromisers, admiration for bullies and the universal fear of those in power of being outflanked and outshined by the militants on their right. Benjamin Netanyahu is always desperate to keep the support of Jewish settlers, who agitate for a "proper Zionist response". He lives in constant fear that Habayit Hayehudi's Naftali Bennett will outdo him in chest-thumping and depict him as a weakling. Mahmoud Abbas, for his part, realizes that a fanatic crusade to oust the Zionist infidels from Al-Aqsa and Al Haram esh-Sharif could sweep him out of power so he rides the tiger and deludes himself he'll be able to get off in time.
In other, more normal times, one could at least count on Bill Clinton or Barack Obama or either one of the George Bushes to talk to the sides and to rush a John Kerry or a George Mitchell to the scene to try and put out the flames. But the U.S. president is Donald Trump, so give me a break, and we already know from his blistering harangue in Budapest this week how much Netanyahu trusts the Europeans. Perhaps Israel's new allies in the Middle East from Egypt, Jordan or Saudi Arabia could step in to fill the void, though they are just as fearful as Abbas of being perceived by their increasingly agitated masses of collaboration with the Zionist entity.
It's a pre-ordained series of cascading measures, outrages, reactions and counter-escalations. Israel might have considered removing the metal detectors, but not in the face of violent demonstrations and definitely not after three Israelis in the settlement of Halamish were so brutally hacked to death on Friday night. So it will hang tough and increase pressure to placate the public and its populists. But the efforts to project strength and deter demonstrators will inevitably claim more victims, like the three teenagers who were also killed on Friday, who will be portrayed by the Palestinians as Shahids and role models for other foolhardy teens. And so on and so forth.
In the end, Israelis will grow more isolated and resentful and Palestinians more desperate and oppressed and both sides will feel like victims that the world has ignored or abandoned. And you are left to wonder how people who are so supposed to be so smart can also be so stupid, or at least wonder why their leaders are too obstinate and closed-minded to break out of these infernal cycles of violence and frustration. "We are your chosen people. But, once in a while, can't you choose someone else?" asked Tevye in Fiddler in the Roof. If this is God's Holy Land, you might wonder, why can't He (or She) move somewhere else for a change, or at least go on vacation?
Click the alert icon to follow topics:
SUBSCRIBERS JOIN THE CONVERSATION FASTER
Automatic approval of subscriber comments.

NOW: 40% OFF
ICYMI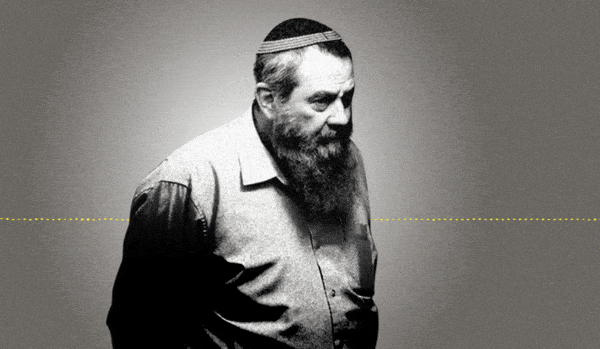 Jewish Law Above All: Recordings Reveal Far-right MK's Plan to Turn Israel Into Theocracy
Why I'm Turning My Back on My Jewish Identity
Down and Out: Why These New Immigrants Ended Up Leaving Israel
The Reality Behind 'The White Lotus' Sex Work Fantasy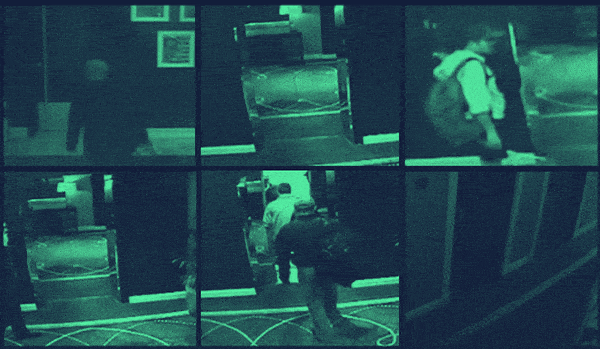 This 'Dystopian' Cyber Firm Could Have Saved Mossad Assassins From Exposure
Comeback Kid: How Netanyahu Took Back Power After 18 Months in Exile