The West Bank's 'Disneyland' Offers a Small Break From the Israeli Occupation
This week, thousands of visitors packed the West Bank's biggest amusement park to celebrate Eid al-Fitr. Two entrepreneur brothers, a $15-million investment – not even Israeli red tape can stop the big wheel
A Palestinian man plays with a parrot at an amusement park in the West Bank city of Tul Karm on July 1, 2017.
Credit: JAAFAR ASHTIYEH/AFP
After decades of traveling through the occupied territories, I was never as frightened as I was this week: The lights went off, my seat started to shake, my legs wobbled and my whole body trembled. The loudspeakers blared, water was splashed on my face. I found myself on a wild roller coaster, virtual but effective, going up and down at an insane speed, passing mountains and abysses, peaks and valleys – and also, occasionally, colliding with terrifying creatures that smashed against the windshield. I shut my eyes for a moment, so as not to look, but my seat kept shaking. The person next to me shrieked. It felt like it went on forever.
Welcome to the 5-D cinema attraction in Mega Land, the large amusement park in the West Bank city of Tul Karm. This week there was a holiday, Eid al-Fitr, which marks the end of the Ramadan month. Thousands flocked to the huge, 10-acre park, and we too wandered around amid the dozens of rides and the Palestinian revelers.
Boys from Nur Shams refugee camp and girls from Hebron, rich folk and poor folk, and people from the Negev and Galilee, too. There are other amusement parks in the territories, but none like this, and there are no other entrepreneurs like the brothers Maher and Saad Ghanem, who built this wonder.
The Ferris wheel in Mega Land, which on a good day can be seen from Route 6, the Trans-Israel Highway, is hidden behind an immense Palestinian flag flapping in the Tul Karm breeze, as though in defiance of the Israelis driving past. Maybe some of them consider a Ferris wheel on Highway 6 a security threat?
Between the parking lots and the tough security guards who surround this Palestinian Disneyland, there is one area that's reserved especially for Israeli cars. There were dozens of vehicles there with yellow Israeli plates in the lot this week. One of them belonged to Yusuf Abu Radosh, for example, who came with his family from Lakiya, south of Be'er Sheva. In fact, about 40 percent of the visitors here are Israelis: To the chagrin of Mega Land's owners, 0 percent of them are Jews, if only because Jewish Israelis are barred by military command from entering Tul Karm.
The Ghanem brothers are certain that peace can start in their Mega Land. Just let them make 5-D peace on one of their spinning rides and you'll see. In the meantime, we did our best to play down our own national identity amid the masses of Palestinian visitors.
It was a hot afternoon, and the peak was still to come: By evening, as the heat subsided, there would be 5,000 to 10,000 people here. Closing time: midnight. Number of employees: around 150 on this busy holiday.
An entry ticket costs 10 shekels ($2.85). A silver bracelet that gets you access to every ride sells for 60 shekels; there's also a purple bracelet for 50 shekels. By contrast, entry to Tel Aviv's amusement park costs 117 shekels, 127 shekels during Passover. A shawarma in Iraqi pita bread costs 15 shekels in Mega Land, a third of the price in Israel. The long trip from Lakiya is worth it.
Purple bracelets on our wrists, a "Mega" stamp in English and Arabic on our palms, and we're in. Raucous Arab music, shouting, holiday attire, fashionable hair styles – this is a true celebration. The Sky Drop, erected at a cost of $300,000, shoots up and down with dizzying speed. The real roller coasters cost the builders $800,000. Just standing beneath the hammer ride is unnerving.
We don't dare try them all. Only the "giant" Ferris wheel, which isn't really so gigantic. It's 60 meters high, and the view from the top is exhilarating: thousands of grasshopper-size holiday-makers, the buildings of Tul Karm, the Israeli coastal city of Netanya and the sea to the west beyond it. The area before us constitutes Israel's narrow waist, as is very apparent from the top of the wheel, where the wind is chilly.
With an investment of $15 million, Mega Land opened in 2005, and each year, it adds another three or four rides. There are now 40 of them, as well as 17 shops and food stands. There are animals here, too, housed in pitiful conditions: ostriches in a small cage, ibexes in a sort of dungeon. There are peacocks, too. You can have your picture taken with a snake or with two parrots.
The rides are "Made in China," and they have dragons painted on them. For some of the visitors, the apex of the big wheel's circuit is the highest place they'll ever get in their life in Palestine. Like a plane, but not. As in every amusement park, there's a craving here for danger that ends well and a desire to go as high as possible, way up there, above the dispiriting reality. Looking down, you can't see the occupation. It's forgotten in the swaying of the Ship of Fools – albeit briefly.
By mid-afternoon, the place is crammed and bustling. The local police have set up a station within the amusement park, just to be on the safe side, and there's a first-aid station, too, with an arrangement for evacuation to the Tul Karm hospital. But apart from one girl who became dehydrated and was taken for treatment, there were no medical emergencies here this week.
Mega Land opened for the first time just after the end of the second intifada, not a promising time for mega-investments in the West Bank. The Ghanem brothers – Maher is 53, Saad 42 – the sons of a local farmer and vegetable merchant, took a risk and created an empire.
Starting from a small money-changing business, they eventually established Mega Land, along with a gas station, a natural-gas distributor, gold stores and other enterprises. Their dream is to build a water park next to the park, but the land in question is in Area C, which is under full Israeli civilian and security control, and Israel won't let them build anything there. (Mega Land itself is in Area A, under Palestinian control.) A smaller dream is to have the largest Ferris wheel in the Middle East, one that will tower to 120 meters, a bit shorter than the London Eye. In the meantime, the Ghanem brothers have launched Mega Stock, a chain of everything-for-a-shekel stores, in Tul Karm. They're also considering the possibility of building a Mega Land in Amman, and have plans to build an 11-story mall in their hometown.
Saad, muscular and dandified in a striped jersey, makes the rounds between the rides with us. When Maher arrives, everyone is respectful, and Saad lets him take over. The older brother, a bit stooped, is dressed modestly and is quite down to earth; his appearance belies his status. He sits on a sofa to the rear of the large ticket booth, a photograph of him with the Palestinian tourism minister hanging behind him. Both brothers speak Hebrew, but Maher is more fluent in the language. They've never been to Disneyland. "It's too big for us – we're from Tul Karm," Saad says.
Maher is one of the chosen few – about 40 West Bank businessmen – who were granted vehicular entry permits to Israel about a month ago. A real sensation. The next big thing? Palestinian license plates on Dizengoff Street. The two brothers also have permanent VIP permits to enter Israel proper by foot. Economic peace or not.
Maher has quite a few complaints about the occupation. For example, Israel insists that he obtain a permit to operate the rides from the Israeli Standards Institute, but for security reasons does not allow personnel from the institute to come to Tul Karm. It's a bind. You can only check the rides after they're built, and they can only be assembled on-site. A catch-22.
Israel is apparently very concerned about the Palestinians' safety when they're on a merry-go-round, and doesn't trust the Palestinian Standards Institute. Maher deposited 850,000 shekels (about $212,000 at the time) as a bank guarantee in Israel until the matter could be straightened out, and it's been there for five or six years. The rides meet strict European standards, he says. He also sent 14 engineers from Tul Karm to China, to learn how to assemble and maintain the rides. Maher himself, a construction engineer by training, says that for them safety is first. Hamuda Aakef, his insurance agent, who has joined the conversation, relates that Mega Land is insured to the tune of 2.5 million shekels a year.
And another important matter: Checkpoint 104, which leads directly from Kfar Yona in Israel to Tul Karm, is closed most evenings. The revelers from Israel have to go well out of their way to get through, via the Einav checkpoint.
"I would like to see all Israelis able to come to Mega Land without the checkpoints and all that nonsense," Maher says. "The majority of the Israelis and Palestinians want to live quietly and peacefully. What do we need here? A little liberation. Sometimes you punish everyone. There's a security problem? Deal with it, but don't punish everyone. People want to live. To make money."
In the meantime, the Octopus ride is swinging around wildly at a great height, the screams grow louder and the lines lengthen. One time up and one time down. The Ghost Train is less scary: plastic skeletons enter and exit.
Until we arrived at the entrance to the Nur Shams camp, a few minutes' drive away, we'd forgotten all about the occupation.
Click the alert icon to follow topics:
SUBSCRIBERS JOIN THE CONVERSATION FASTER
Automatic approval of subscriber comments.

NOW: 40% OFF
ICYMI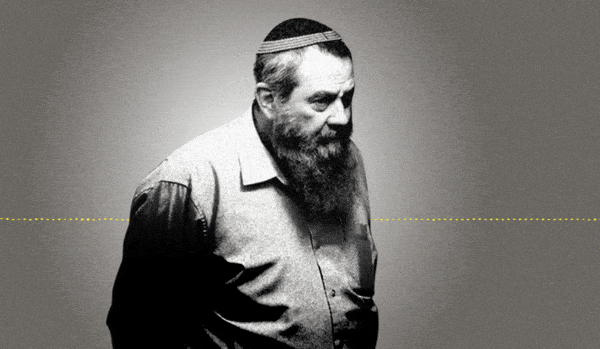 Jewish Law Above All: Recordings Reveal Far-right MK's Plan to Turn Israel Into Theocracy
Why I'm Turning My Back on My Jewish Identity
Down and Out: Why These New Immigrants Ended Up Leaving Israel
The Reality Behind 'The White Lotus' Sex Work Fantasy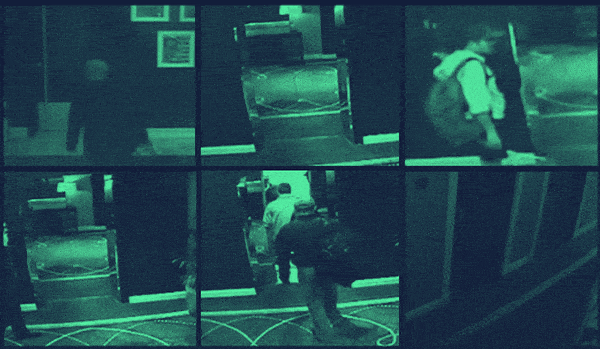 This 'Dystopian' Cyber Firm Could Have Saved Mossad Assassins From Exposure
Comeback Kid: How Netanyahu Took Back Power After 18 Months in Exile