Americans Disproportionately Leading the Charge in Settling the West Bank
Are they being nudged there by the stealth efforts of the Israeli government and its NGO allies?
In this Sept. 5, 2011 file photo, Jewish settlers stand on the rubble of a house demolished by the Israeli authorities in the West Bank settlement of Migron.
Credit: AP Photo/Sebastian Scheiner
Immigration statistics are a matter of great pride for Israeli leaders. What better proof of the success of the Zionist project, they ask, than the fact that tens of thousands of Jews from around the world choose to make Israel their home each year?
But among the charts and tables that accompany the publication of these statistics each year, one bit of information tends to get lost: the number of immigrants moving to West Bank settlements. Not because the figure doesn't exist, but because Israeli officials would rather not draw attention to it. After all, most of the world considers the settlements a major impediment to peace in the Middle East.
So when the Central Bureau of Statistics published immigration figures for 2016 earlier this month, the accompanying press release made no reference to the number or percentage of newcomers who chose to live over the Green Line – Israel's internationally recognized border. Rather, it sufficed with less controversial findings like the breakdown of immigrants by country and the most popular cities for newcomers.
Still, the accompanying material reveals that 766 immigrants moved to West Bank settlements last year – about 3 percent of the total. In 2015, the number was 880, also about 3 percent. Additional figures obtained by Haaretz show that the top destinations in the West Bank for immigrants last year were Ma'aleh Adumim and Ariel. Ma'aleh Adumim, located outside Jerusalem, attracted 110 immigrants, and Ariel, located deep in the West Bank, drew 99.
The statistics bureau's figures show that Americans are disproportionately represented among immigrants moving to the West Bank. In recent years the main sources of immigration to Israel have been France, Russia, Ukraine and the United States. But while far more immigrants arrived in Israel last year from those first three countries, the United States took first place when it came to the number of immigrants moving to the settlements.
While French Jews accounted for 16 percent of all immigrants last year, their share among the settler immigrants was just over 2 percent. While Russians accounted for 27 percent of all immigrants, their share among the settler immigrants was just under 2.5 percent. For Ukrainians, these two numbers were 22 percent and just under 2 percent respectively. But while Americans accounted for just 10 percent of all immigrants, their share among the settler immigrants topped 9 percent. Similar trends were evident in the 2015 figures from the statistics bureau.
(Of the 766 immigrants last year, 167 were from Russia, 105 from Ukraine, 95 from France and 248 from the United States. Of the total 25,977 immigrants to Israel last year, 6,992 were from Russia, 5,809 from Ukraine, 4,239 from France and 2,682 from the United States.)
It should come as no surprise that Americans are heavily represented among the immigrants who choose to live over the Green Line. Most of the Americans who have moved to Israel in recent decades are Orthodox. According to Nefesh B'Nefesh, the organization subcontracted by the government to promote and facilitate immigration among English-speakers, Orthodox Jews account for about 70 percent of the families it brings from America. Most of these families have a natural affinity with the settler movement.
But is the government pushing them there, whether openly or subtly, or is this their decision entirely?
Although Israel's right-wing government may be thrilled that these immigrants have chosen to live in the settlements, they are loath to take credit for or be seen as encouraging such activity. Almost 30 years ago, the U.S. administration provided Israel with hundreds of millions of dollars in loan guarantees to help it cope with a huge influx of immigrants from the Soviet Union and later the former Soviet Union. At the time, Israel was warned that there would be a heavy price to pay if it turned out that America's money was being used to settle immigrants in the West Bank. Washington has never withdrawn that threat.
Discretion is the rule
The Israeli government, therefore, knows better than to openly publish advertisements offering special rewards and financial incentives for those who build, buy or rent homes in the West Bank. That doesn't mean, though, that it lacks more discreet ways of nudging newcomers over the Green Line.
"Sure, immigrants are free to live wherever they want," says Sara Hirschhorn, an Oxford scholar who studies the role of American immigrants in the settlement enterprise. "But the State of Israel, through its affiliated agencies, certainly does not prohibit moving to a settlement and actively works to erase the Green Line in what we call ethnic return migration decisions."
She notes that the government works closely with both the Jewish Agency and the World Zionist Organization, which technically do not qualify as state agencies but are involved, as she says, in "coordinating aspects of development in the occupied territories and in bringing Americans to tour, take pilot trips and eventually immigrate there."
In her recent book "City On a Hilltop," Hirschhorn estimates that around 60,000 American citizens live in the settlements, where they account for a disproportionately large share of the population. In the past decade, she says, about 12 percent of American immigrants on average each year cite Judea and Samaria (the West Bank) as their "first district of residency" in the country.
By featuring various settlements on its website, Nefesh B'Nefesh also plays a role in encouraging settlement over the Green Line, Hirschhorn says. For example, its profile of Efrat, a settlement in Gush Etzion, notes that "it has long been a popular destination for English-speaking olim [immigrants]. The community offers excellent schools, a close proximity to Jerusalem, a supportive community and a wide range of services."
Its profile of Ma'aleh Adumim says the settlement "is clean and pleasant, surrounded by palm trees and a breathtaking desert view, and is only 20 minutes from downtown Jerusalem." As the Ariel profile notes, the English-speaking community there "is a close knit one and is warm and welcoming to new olim."
Asked whether Nefesh B'Nefesh actively encourages immigrants to move over the Green Line, a spokesman said: "We encourage our immigrants to do their own research and find communities that are most suitable for their lifestyle and the quality of life they are looking for." Asked why the organization does not note anywhere on its website that the settlements are disputed territories and not considered part of Israel by most of the world, he said: "The Israeli government considers these communities as part of the State of Israel and therefore that is how we represent them."
Even when Israel does not explicitly provide incentives to move to the settlements, it encourages such activity, argues Hagit Ofran, the director of the Settlement Watch project at Peace Now. "The fact that Nefesh B'Nefesh, for example, misrepresents the settlements as being part of Israel on its website is part of this," she says.
The outsourcing method
Nefesh B'Nefesh is one of a number of private organizations that receive funding annually from the Immigrant Absorption Ministry for promoting and facilitating aliyah. By outsourcing its aliyah operations in this way, the ministry has been able to avoid more intense scrutiny of its settlement-promotion activities.
Another major recipient of this funding is a private NGO called Klitat Kehilot Yisrael (Absorbing Communities of Israel), which focuses on immigration from France. The organization, which specializes in moving families in groups to specific Israeli communities, has made the settlements, particularly those in the northern West Bank, a prime destination. Shalom Vach, the director of Klitat Kehilot Yisrael, lives in the settlement of Eli and has brought many French families there in recent years.
Aryeh Kandel, the executive director of Qualita, a group that assists French immigrants in Israel, confirmed to Haaretz that Klitat Kehilot Yisrael prioritizes the settlements but said this was mainly for socioeconomic reasons. "Not all the French Jews can afford to live in Tel Aviv and Netanya," he said.
Other organizations that have received significant funding in recent years from the ministry for promoting and facilitating aliyah are two religious youth movements, both very popular in the settlements: Bnei Akiva and Ezra Olami.
How much money do all of these organizations receive for their services? In 2016, for example, ministry documents show that it allocated 18.5 million shekels ($5.2 million) to Nefesh B'Nefesh, 1.4 million shekels to Klitat Kehilot Yisrael, 2.3 million shekels to Ezra Olami and 1.5 million shekels to Bnei Akiva.
At the annual conference of the Association for Israel Studies this month, Renen Yezersky, a doctoral student at Ben-Gurion University, presented a paper showing how the outsourcing of immigration services has helped Israel avoid clashes with the U.S. government.
"Privatization helps promote immigration absorption in the Jewish settlements in the West Bank," she wrote. "Israel does not have an official government policy of absorbing Jews in the settlements because since the days of President Bush Sr., the United States has made it clear that American assistance would be cut in response. Outsourcing to non-profits and private organizations enables it to do so without having to go through the trouble of making it official."
Still, at least twice in the past five years the Immigrant Absorption Ministry offered outright financial incentives for immigrants to move to the settlements, documents show. In 2012 and 2014 it initiated special programs aimed at directing immigrants to specific communities around the country. Immigrants who moved to these communities were provided with additional stipends, worth thousands of shekels, during their first year in the country – above and beyond the standard package of incentives. Out of a list of 16 locations chosen in 2012, four were in the West Bank. Out of a list of 27 locations chosen in 2014, seven were in the West Bank.
When asked whether the ministry, as a matter of policy, encourages immigrants to move to the settlements, a spokeswoman replied: "In recent years, our policy is to encourage immigrants to move to the Negev and Galilee, in accordance with a government decision." She refused to address the issue of the settlements.
The fact that land is cheaper and that the government spends more per capita on social services in the settlements, as numerous studies have found, presumably also increases the draw of the settlements for immigrants. In the past few years, tax breaks have provided an added incentive.
Two years ago, the government published a list of 30 West Bank settlements in which residents are eligible for reduced income tax rates – 7 to 10 percent less than what they would pay elsewhere.
Roby Nathanson, director of the Macro Center for Political Economics in Tel Aviv, notes that these tax benefits apply to all residents, not only immigrants. "But it is important to bear in mind that for certain groups, such as young couples and immigrants – people who have not yet settled in and are considering where to live – the existence of such tax benefits can be critical when making that decision," he says.
Click the alert icon to follow topics:
SUBSCRIBERS JOIN THE CONVERSATION FASTER
Automatic approval of subscriber comments.

NOW: 40% OFF
ICYMI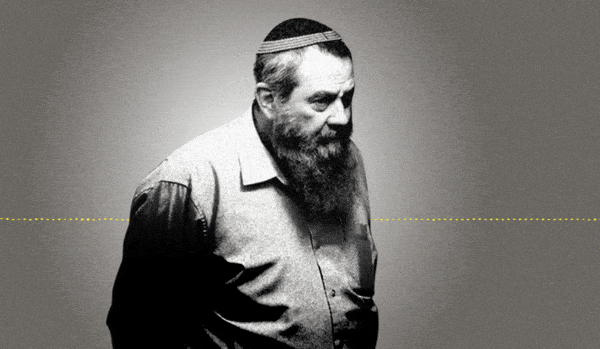 Jewish Law Above All: Recordings Reveal Far-right MK's Plan to Turn Israel Into Theocracy
Why I'm Turning My Back on My Jewish Identity
Down and Out: Why These New Immigrants Ended Up Leaving Israel
The Reality Behind 'The White Lotus' Sex Work Fantasy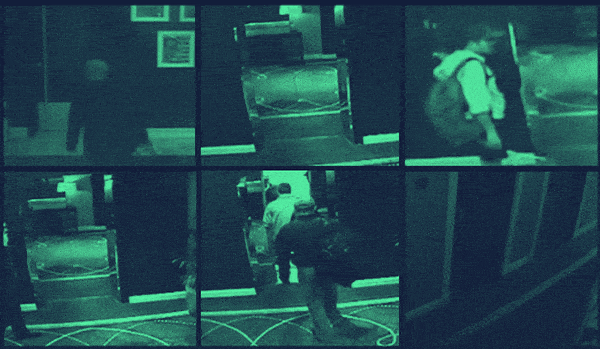 This 'Dystopian' Cyber Firm Could Have Saved Mossad Assassins From Exposure
Comeback Kid: How Netanyahu Took Back Power After 18 Months in Exile