'Who Are You Calling a Settler?' Meet the Young Israelis Living in the West Bank
Find out what four young Israeli settlers really think about their Palestinian neighbors, hopes for peace and why they don't want to be seen as a monolith
Zechariah Zivotofsky, left, Aviya Antebi, Shahar Glick and Nehemia Latman in Jerusalem, June 16, 2017.
Credit: Emil Salman
Burglars' voices woke Zechariah Zivotofsky one night while he was a first-grader. The thieves – Palestinians from the area – gathered the family members into one of the rooms in their Efrat settlement home and threatened them with clubs. "It was criminal, but by some miracle it didn't turn into a terrorist attack," recalls Zivotofsky, now 18. "We sat there and waited; it lasted for two hours. At some point they just said, 'OK, you can go, don't call the police.'"
Despite the trauma, he doesn't remember his family ever discussing the possibility of leaving their West Bank home. "There are burglaries in Jerusalem too," agrees Shahar Glick, 17, from Otniel. And that's not a random remark: these youngsters want the Israeli public to recognize the normality of their lives.
Would they describe themselves as settlers? For Aviya Antebi, 17, a resident of the north Jerusalem neighborhood of Pisgat Ze'ev (which is considered a settlement in East Jerusalem), the answer is clear: The term "settler" sounds like a slur from her friends at Jerusalem's prestigious Pelech school where she studies. In her eyes, there's no real difference between the neighborhood where she lives and other neighborhoods in the city.
Zivotofsky isn't crazy about the term, either. "I don't like 'settler.' It's a very militant word. It reminds you of friction, some kind of conflict. That's why if you ask the vast majority, they'll avoid it. Yes, technically speaking I'm a settler. I live on the other side of the Green Line [the pre-1967 borders], in territories that are supposedly occupied. But I don't see myself as a settler."
Nehemia Latman, 25, of Betar Ilit abhors the term. "I think I'm a settler by the technical definition of residing beyond the Green Line. But you, the media, have painted this word with the hue of occupying territories and setting fire to olive trees." He says that in his large ultra-Orthodox settlement, they are less preoccupied with definitions.
Zivotofsky: 'I don't like 'settler.' It's a very militant word. It reminds you of friction, some kind of conflict'.
Glick is the only one in the group who grabs the bull by the horns. "Yes, I'm a settler. I live on the other side of the Green Line. I live in a settlement, in a very beautiful community. But that's not what defines me." But it's clear he's concerned by the fact that, to outsiders, he's first of all a settler. "I study at the Yeshiva High School in Yeruham [in Israel]. I'm practically the only settler in my grade. That makes it a stigma. Every rumor that people hear about some hilltop youth [extreme settlers] who throw stones, they immediately make comments."
The four youngsters are gathered near the Jerusalem Botanical Gardens to share their views on the settlements. As the sun sets over the capital, a stranger would probably struggle to spot the differences between them. The three males are wearing skullcaps, and Antebi is also from a religious home. Their clothing is similar, too: Three of them are wearing Blundstones, the Australian boots that have become de rigueur in the settlements, and they use similar terms. Nevertheless, to them it's clear each is telling a different story.
In Pisgat Ze'ev, the term "settlement" would be considered a kind of insult, and Antebi subtly conveys this. In the eyes of the settlers from the South Hebron Hills and Samaria, Efrat – where Zivotofsky grew up – is a bourgeois area, barely settlers. Otniel, Glick's settlement, may seem like a tough ideological settlement in the southern West Bank, but some settlers consider it "leftist." And Betar Ilit is a huge Haredi city in the center of the West Bank, but, according to Latman, its residents don't consider its location in relation to the Green Line.
"At least among the guys I know, Efrat in particular and the Gush Etzion bloc in general are considered very bourgeois, Ashkenazi, American," Glick laughingly teases Zivotofsky. The latter, who finished his studies at a yeshiva in Susya last week and is set to start studying in another settlement, Itamar, soon, understands what Glick means. "In my yeshiva, it's a given that everyone is right-wing," he says. "But there's still a lot of discussion. As the only American in the class and the yeshiva, I'm like the symbol of enlightenment and openness. I'm the class pluralist, a pet lefty."
Glick smiles. "In Yeruham I'm [considered] the fanatic settler, the extreme rightist who, as far as they're concerned, burns tires every weekend. But among the youth in Otniel, I'm the bourgeois leftist who is too open."
These four young people believe that consigning them to one ideological group – the "settlers" – is an injustice.
Glick: 'One of the biggest injustices they're doing to the Palestinians is that they're putting words into the mouth of the average Palestinian'.
Terrorism, or at least the thought of a possible attack, is part of their lives. But they haven't changed their routines, as Glick – whose Otniel became famous for the numerous terrorist attacks there – explains. "In the past 12 years there have been hundreds of attempts at infiltration, but only two succeeded: one 12 years ago, in an attack on the hesder yeshiva [which combines Torah study and army service]; and one [in January 2016] when they murdered Dafna Meir."
Zivotofsky says the chances of being pelted by rocks or being attacked on the way to his yeshiva were taken into account before he chose where to continue his studies, but eventually he decided to take the risk.
Distant neighbors
They know Palestinians through casual meetings, work, trips and the shopping malls. Based on this familiarity, they all swear that the media distorts the Palestinians' true aims. "I have to tell you, one of the biggest injustices they're doing to the Palestinians is that they're putting words into the mouth of the average Palestinian," says Glick. "On Shabbat, I often take a walk around the neighborhood of Otniel and meet the average Palestinian. It's very rare he's an idealist, and in most cases he just wants to be left alone: you'll live here and I'll live here. I met one who told me, 'This is my land, that's yours, let me go.'"
Antebi says the Palestinians "are part of daily life. They also live in the neighborhood and in our community, but there's not much interaction. I have no close friends who are Arabs." Zechariah makes a similar point, noting that while there are everyday encounters, "I don't sit over coffee with a Palestinian."
"I work with Arabs in the garden center," says Latman, adding candidly, "Nobody can stand them, to tell the truth. I suspect them all the time. On the other hand, as human beings they're good people. Respect him and suspect him. It's contradictory, but that's life."
Antebi: 'The Palestinians are part of daily life. They also live in the neighborhood and in our community, but there's not much interaction. I have no close friends who are Arabs.'
When asked about the future, it's clear they all accept that the current situation, in which Palestinians have no rights, can't last forever.
"I think the problem will start to be solved when there's a partner – once a serious person arrives who doesn't fund terror and doesn't incite the children," says Zivotofsky, adding, "I don't see a solution on the horizon at the moment."
When he's asked about what his desired solution is, Zivotofsky struggles to articulate one. He finally says that if there is a small Palestinian state, it will have to allow the settlers to stay: "I don't want their 2.5 million votes in the Knesset, but it would be very, very problematic to create a totally autonomous state for them. The problem is they also need to recognize we have a right in this country.
"It's a very complicated question," he says. "If there's any low-key talk of an independent Palestinian state, the number one basis of that state is that Jews are permitted to live anywhere in the 'Land of Israel,'" hastening to add: "But I'm opposed to a Palestinian state because I don't believe such a thing can happen without it becoming a kingdom of terror."
"The present situation isn't ideal," adds Antebi, "but from past history, [a Palestinian state] is not something that's going to happen. I think that ultimately we're sovereign here and the Land of Israel is ours."
Glick adheres to the traditional right-wing view that we need to wait and see. "I don't believe anything important will happen in the next few years, with all the sorrow and pain involved," he says. "I'm not sure I know what the solution is, but I know what the solution isn't – giving them a state. It would cause so much harm. There are lots of suggestions that should be considered: there's the federation movement, there's [Moshe] Feiglin's full annexation and [Naftali] Bennett's partial annexation, and each has advantages and disadvantages."
Latman, a Hasidic Jew, isn't concerned with such petty matters. "We're believing Jews; what will happen is what we pray for. The Temple will be built, the priests, the Levites and the Israelites will all do what they're supposed to. Everyone will be in his rightful place. The Palestinians will be in their place – I have no idea where that is – and we'll be on the Temple Mount three times a year. And everyone will return to his nahala [inherited plot of land], according to his tribe. The Land of Israel will be divided into nahalot, and that's that."
Click the alert icon to follow topics:
SUBSCRIBERS JOIN THE CONVERSATION FASTER
Automatic approval of subscriber comments.

NOW: 40% OFF
ICYMI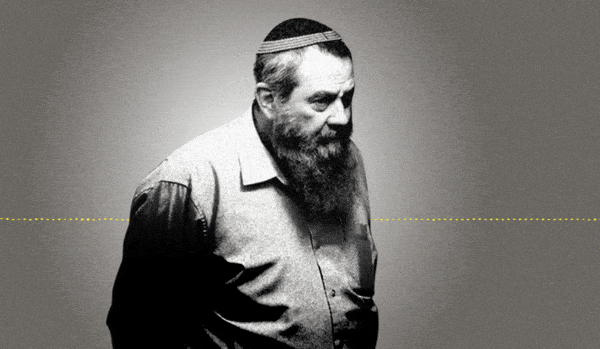 Jewish Law Above All: Recordings Reveal Far-right MK's Plan to Turn Israel Into Theocracy
Why I'm Turning My Back on My Jewish Identity
Down and Out: Why These New Immigrants Ended Up Leaving Israel
The Reality Behind 'The White Lotus' Sex Work Fantasy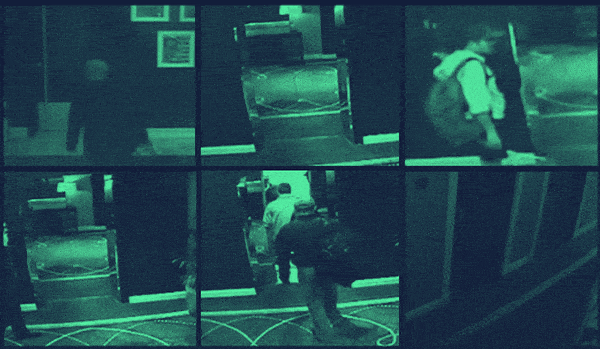 This 'Dystopian' Cyber Firm Could Have Saved Mossad Assassins From Exposure
Comeback Kid: How Netanyahu Took Back Power After 18 Months in Exile