Does the Israeli Playwright Who Celebrates Palestinian Prisoners Support Terrorism?
Einat Weizman is being called a baby killer, but she tells Haaretz she's just trying to highlight the situation in which censorship, occupation, nighttime arrests and home demolitions are considered sane
Playwright and actress Einat Weizman, 2017.
Credit: Kobi Kalmanovitz
The first full week in June was a stormy one. The artistic director of the Acre Fringe Theater Festival, Avi Gibson Bar El, resigned after Einat Weizman's play about Palestinian prisoners was disallowed by the event's steering committee. Eight theater groups dropped out of the event in solidarity. Two days later, Culture Minister Miri Regev said "enough is enough" regarding performances about the occupation, and Weizman followed by saying Regev was targeting her personally.
"It was necessary to target me so as to purify the act of censorship," says Weizman of the steering committee's decision to drop her play "Prisoners of the Occupation." Regev fully backed the move; she said Weizman was glorifying terrorists.
"I've been personally targeted and I'm also feeling it personally," Weizman says in her first interview about the affair. "The moment Regev expressed herself like that, the number of hate posts I've been getting was affected immediately. Regev invented that I'm glorifying murderers. What kind of nonsense is that? I don't glorify any murderers."
While Weizman believes that many of her colleagues in Israeli theater don't agree with her politically, she says this month has been a good one in the struggle for freedom of speech in culture. Four organizations in the performing arts have called on their members to shun the Acre Festival, and the troupes of the Cameri and Be'er Sheva repertory theaters have read out declarations of solidarity with Weizman and her colleagues who have withdrawn. Weizman is surprised by the support and appreciates it, but has difficulty concealing her fears.
Weizman began her battle for "Prisoners of the Occupation" just a few months after an equally tense battle for "Palestine, Year Zero." That play, which was defined as a "docu-comedy," dealt with the demolition of Palestinian homes by the Israeli army. She produced it at the last Acre Festival in October.
A few days before the festival began, Regev ordered an inquiry into whether the play contained messages of incitement and subversion of the state. In an unusual step, the festival management submitted the script to be pre-approved by head of the ministry's culture administration, Galit Wahba-Shasho, who ruled that the play did not violate the law.
Weizman expresses satisfaction with the outcome of that affair. "Miri Regev had to cave. She surrendered and approved the play about the continuing Nakba and the systematic demolition of Palestinian homes," Weizman says, referring to the events of the 1947-49 war when more than 700,000 Arabs fled or were expelled from their homes during the fighting.
I ask her if despite that green light, wasn't the wall protecting freedom of expression breached when the play was sent for advance approval by a government functionary? Weizman doesn't think so.
"If Regev approved a play about the continuing Nakba, then the boundaries of the discussion were expanded," she says. "That's how I saw things last year. Gibson simply wanted to show he had nothing to hide. It was kind of a challenge: 'Okay, go ahead. This is what we're doing.'"
"Palestine, Year Zero" was performed at the festival to full houses, and Georges Ibrahim won the prize for best actor. The play was later performed in Tel Aviv and at the Arabic-language Al-Midan Theater in Haifa. But because of the Culture Ministry's freeze on funding for the theater and the strike its management declared, the play isn't currently being performed there. Still, in October it's slated for a theater festival in Tokyo.
On the way to Lincoln Center
Weizman, 43, has been known for many years as an activist as well as a playwright and actress on television and in films. In 2009 she won the best actress award at Acre for her role in Yiftach Klein's play "Janana." At the beginning of 2013 she declared her support for Balad, a left-wing Arab nationalist party. In recent years she has performed at the Jaffa and Tmuna theaters, among others, and produced the play "Shame: Talkbacks on Theater" with actor Hassan Murad.
In the near future she will fly to the United States to play Leah Rabin in "Yitzhak Rabin: Chronicle of an Assassination Foretold" written by Amos Gitai and Marie-José Sanselme and directed by Gitai; that play will take place at Lincoln Center in New York and the Ford Theater in Los Angeles. Sarah Adler and Weizman share the role of Leah Rabin in the play, which examines the assassination and the incitement that preceded it from Leah's perspective.
Has the fact that she herself has become a target of incitement influenced the way she interprets the role of Leah Rabin?
"It's as if the story has become complete and everything connects somehow," she says. "I assume it has an influence. In the role there's more pain."
The idea for "Prisoners of the Occupation" began at the beginning of this year during a solidarity visit by then-MK Basel Ghattas (Joint List), who was under house arrest. In a plea deal, Ghattas was later found guilty for sneaking cellphones and documents to security prisoners at Ketziot Prison. He'll be in prison for two years.
"For the first time I heard from closer up about political prisoners, and this intrigued me and looked to me like something worth working on, something so silenced, a kind of space there's no access to and where the voices aren't heard at all," Weizman says. "I met with Ghattas again a few months ago. I heard more stories and I contacted released prisoners and people who have a relationship with people inside the prison."
She decided to base the play on letters from inside the prison, and she collected a raft of material.
"The government, or the state, is trying to define what sanity is. A kind of inverted situation has been created here in which the sane voice is censorship, occupation, nighttime arrests, demolition of homes and continuing control over human beings. Freedom of expression, basic human rights – these are defined as insanity," Weizman says.
"There's one way I agree with the sane voice as Regev understands it, and that's that it's necessary to give expression to all strata of the population – both to the Palestinian refugees and to the towns in the country's outskirts. I think this is where there has to be solidarity between the Arab Jews and the Palestinians because both are oppressed by the state. But the sane voice is only trying to make trouble between them."
What reactions have you received since the play was dropped?
"I can't read them. It's very difficult for me. At this very moment new messages are coming in to me. In some of the words I pick up from the messages there's even the claim I support the murder of babies. This has to have an effect. It's really painful for me."
Are you worried about your personal security, and your daughters' and your partner's?
"Yes. Being the focus of an attack isn't easy at all. I can't depict myself as some kind of heroine. I'm afraid."
Does this mean you'll be careful about what you choose to write?
"My theater deals with these things and I don't see myself as caving and departing from the kind of theater I've chosen. I only hope it will have a platform."
Is there any point in performing material like that in the period of fear we're living in?
"We must. There's no way we aren't going to. We have to perform. Now I'm even more obligated to put on 'Prisoners of the Occupation.' There's no chance this play will not go on."
'Firmly against violent resistance'
Are you receiving messages of support?
"Yes, from people for whom freedom of expression is important. Even people I don't know are sending me messages on WhatsApp or Facebook. These messages strengthen me a lot. I have more hate messages than support messages, so if all of a sudden there's some light, it really makes me stand up straight."
Weizman finds it hard to understand the changes in the Acre municipality's attitude toward the festival and toward her over the past year. "I don't know what happened there but they were apparently pressured, in part because of what happened last year," she says.
Do you feel that the Acre municipality has betrayed you?
"They're using me for their political needs, Likud's needs. I hope they don't really think that I glorify terrorists. They're simply using this incident to obtain something else."
Going by the argument that the play was dropped based on its title and the writer's name, the battle flag was unfurled even before the first discussion in the steering committee.
"Yes. I'm now learning that there are areas in our country where you mustn't go. I didn't know the extent to which the subject of the prisoners has to remain in the dark. I didn't know how scared they are to know what's happening, and they don't want to remember that the prisoners in prison are human beings. They say I'm making a show about people with blood on their hands. First of all, I object to this expression, blood on their hands. Do they say of Israel soldiers that they have blood on their hands? I'm absolutely and firmly against violent resistance. It's not moral and not effective, in my opinion.
"The play I wanted to put on, which is based on letters from prison, is a human play. It's about human beings, about human rights, about prisoners' rights, about what prison does to a prisoner, how it affects his family, the conditions in the prison, what happens to his mind there. From what I know, most of the Palestinian prisoners helped organize nonviolent demonstrations against the separation fence because their lands were stolen, or they wrote posts on Facebook or published poetry. I really don't deal with murderers."
But the audience of "Prisoners of the Occupation" will hear anonymous letters and won't know why those people are in prison – that is, you won't be presenting a whole picture.
"What difference does it make what they did? I'm talking about the rights of a prisoner in a prison."
There's a feeling you seek to conceal the prisoners' deeds in order to show only their human sides.
"It's a human play, about human beings, about life in prison, about what they go through, about the endless cruelty toward them."
Why not be fair to your audience and tell them why these people are serving time in prison? In the Al-Midan Theater's "A Parallel Time," for example, the audience and those who objected to the play knew it was inspired by the story of Walid Daka, who was convicted of the abduction and murder of the soldier Moshe Tamam in 1984.
"So are we saying that if a particular prisoner was involved in an act of violence, he doesn't deserve human rights? Here some of the prisoners didn't mind if I said who they were, and some asked me not to do that."
Let's say, for example, you came into possession of a prison letter from Samir Kuntar, who murdered two members of the Haran family and two policemen in Nahariya in 1979, was imprisoned, released and then was assassinated in Lebanon. If you knew what he had done, would your conscience let you present his human story to a Jewish audience?
"Wow, that's a hard question. I haven't thought about it because there weren't stories like that."
That's what you're being accused of by certain people, above all Regev.
"True, but that's unjust. I assume that if there was material from prisoners who were involved in a violent operation against civilians I wouldn't be dealing with them."
So you're saying that as far as you know, all the letters you planned to include in "Prisoners of the Occupation" were written by prisoners who weren't involved in violent resistance to the Israeli occupation?
"Now I have to check every letter I have. I can say for certain that no one was involved in violent activity against civilians. That's for sure. Walid Daka, for example, is not in my play. I'm against every act of violence from both sides, against violent resistance in general, absolutely against it. It's important that people hear what my play is really about and what my positions are, however problematic they may be. I understand that there are things that are difficult to hear."
'A voice for the silenced'
Could it be that Israeli theater in 2017 can't contain a humane attitude toward Palestinian prisoners?
"That's exactly my theater. In my work I try to give a platform to things impossible to talk about in other places. The theater and the play aren't a court. I'm not there to judge the people in prison. This is done by the military courts, and the trials there aren't fair and just. All of my works try to touch on things that are outside the consensus, things that can't be given a platform.
"That's my art. I want to give a voice to the silenced people, and the people in prison are the most silenced of all. You have to remember that the prison is a microcosm of Palestinian society. It's one of the spaces of their imprisonment. There are many spaces of imprisonment, all of them silenced. This is the most silenced space of all, the place that's impossible to touch, and this is the reason I so very much want to deal with it."
Do you think that on the left, too, there will be more of an antagonism toward you? For example, people saying something like "that Weizman again, those silenced people of hers again – she's a troublemaker who's a blot on the whole camp."
"Yes, but that means I'm touching the right place. I'm challenging the left, too, and that's good. That's the place that needs to be touched. It's for this that I'm doing these things."
Regev's office responded: "Minister Miri Regev has expressed her opinion regarding Einat Weizman's post, which speaks for itself and does not allow for any other interpretation beyond the fact that Ms. Weizman is acting to encourage and support prisoners whose hands are soaked in blood. Einat Weizman uploads a post from her meeting in Ramallah with a picture of Yasser Arafat to her left, a picture of [poet] Mahmoud Darwish to her right and a Palestinian flag flying proudly. What are we to conclude? She is an Israeli citizen who is encouraging and supporting the prisoners' strike and who identifies with terrorists. In this conduct of hers she is encouraging provocation and incitement."
The festival management and Acre Mayor Shimon Lankri said in a statement: "Every year the issue of variety comes up again before the festival's artistic committee with a play that is basically a variation of its predecessor, and it immediately gets a free ticket to the festival because if we don't do a play about the suffering of the prisoners, we won't – heaven forbid – preserve freedom of expression. Even an outstanding playwright like Weizman can vary her material from time to time and think about other topics for her work. But why not if she knows that no one will dare say no to her permanent topic?
"The decision was taken solely in light of the lack of variety in the topics. Contrary to the false representation that interested parties have been nurturing, the decision was aimed at expanding freedom of expression by giving a platform to other topics and other playwrights, not to harm it. Last year the mayor defended the playwright's right to make her voice heard, despite his firm opposition to her political views. This year the festival management sought to defend the right of other artists to make their voices heard on the festival stages. The attempt to depict the struggle against the steering committee's decision as a war for freedom of expression is a cheap display."
Click the alert icon to follow topics:
SUBSCRIBERS JOIN THE CONVERSATION FASTER
Automatic approval of subscriber comments.

NOW: 40% OFF
ICYMI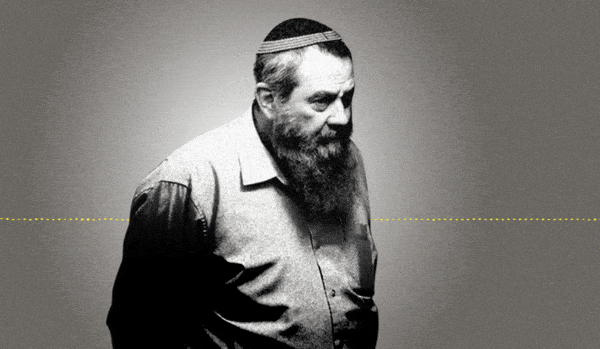 Jewish Law Above All: Recordings Reveal Far-right MK's Plan to Turn Israel Into Theocracy
Why I'm Turning My Back on My Jewish Identity
Down and Out: Why These New Immigrants Ended Up Leaving Israel
The Reality Behind 'The White Lotus' Sex Work Fantasy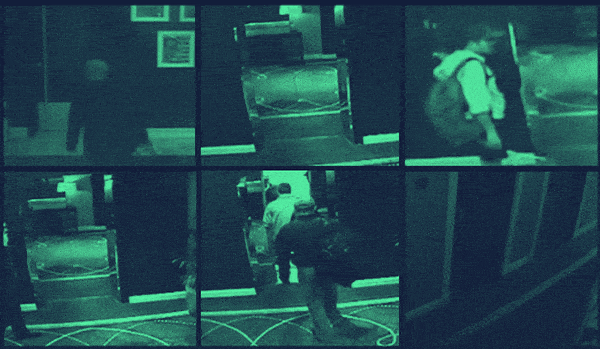 This 'Dystopian' Cyber Firm Could Have Saved Mossad Assassins From Exposure
Comeback Kid: How Netanyahu Took Back Power After 18 Months in Exile