The Ultra-Orthodox Jewish Leftists in Israel Who Aren't Afraid to Admit It
As growing numbers of Haredi Jews join the army, enroll in universities and find employment outside their community, they're coming out on issues like peace and better social services in Arab East Jerusalem
Ultra-Orthodox leftists meeting with Palestinians, 2017.
Credit: Courtesy
Anti-occupation demonstrations are not the sort of events that typically draw ultra-Orthodox yeshiva boys.
So when Eli Bitan appeared this month on stage at a Tel Aviv rally marking the 50th anniversary of the Six-Day War – his image looming on a large screen for many thousands to see – some people rubbed their eyes. Who was this graduate of the elite Ponevezh yeshiva wearing a white shirt and black skullcap who had infiltrated their secular space?
Bitan let them in on a secret. Hundreds, if not thousands, of young ultra-Orthodox men and women like him, he told the crowd in Rabin Square, are starting to understand the "heavy price" they have paid for their long-standing alliance with the political right.
"Our role is to make them feel at home, to create an alliance between struggles, not to let the differences make us forget that we all live on this land, and that yes – ending the occupation is everyone's task, everyone who lives here," he declared.
To the sound of rising applause, he left the crowd with the following message: "As the right celebrates 50 years on the deck of the Titanic, we must shine a light on the occupation and say, without fear: These have been 50 years too many."
The backlash didn't take long. Within days a group of right-wing religious activists had organized a smear campaign targeting Bitan on social media, and this week the new rock star of the Israeli left was fired from his job as an editor and columnist at the country's leading ultra-Orthodox news portal.
To be sure, Bitan is not entirely representative of Israel's ultra-Orthodox, or Haredi, community. Although he attended Ponevezh, the jewel in the crown of Ashkenazi yeshivas, he is of Mizrahi stock and grew up in an uncharacteristically political home very sympathetic to the settler movement. Unlike many of his peers, the 26-year-old divorcée chooses not to live in a strictly Haredi neighborhood but rather in a mixed Jewish-Arab neighborhood in Jaffa. He's also an active supporter of the largely Arab left-wing Hadash party that in the last election merged with three Arab parties to form the Joint List.
Bitan doesn't always dress the part, but he still proudly associates himself with the ultra-Orthodox world. "The people I love most in this world are Haredi, and I still define myself as Haredi, no matter what anyone says," he said in an interview.
Among a small, yet growing, cadre of ultra-Orthodox Israelis who have recently come out as proud leftists, Bitan is revered as both a leader and source of inspiration. After all, it takes guts to embrace an ideology considered anathema in large sections of their community.
Why the instinctive revulsion from leftist politics among ultra-Orthodox Jews?
Not because they reject the notions of peace and territorial compromise. Quite the contrary: The rabbinical leaders of the Haredi community have throughout the ages been known to espouse dovish views.
And not because they prefer free-market capitalism. Quite the contrary: Many members of the Haredi community, one of country's poorest, owe their daily sustenance to generous social welfare programs provided by the state.
Rather, it's because they perceive the Israeli left as anti-religious and a threat, in particular, to the very stringent form of Judaism they hold dear. Moshe Gafni, a veteran lawmaker from the ultra-Orthodox United Torah Judaism party, made that abundantly clear in an off-the-cuff remark at this week's annual Haaretz Israel Conference on Peace. Asked why he insisted on aligning his party with the political right despite his dovish views, Gafni responded: "We will join the left when the left breaks its ties with the Reform movement."
Chance encounter with a Labor politician
This stigma associated with leftist ideology explains why it took Michal Zernowitski, a 36-year-old mother of four, all this time to go public with her views. About five years ago, she recounts, while running for city council in her ultra-Orthodox hometown of Elad, rumors began to spread about her secret affiliation with the largely secular Labor party.
"A very well-known journalist called and asked me if it was true," she says, laughing as she recalls the conversation. "It got me so stressed that I just hung up on him."
Zernowitski, an outspoken feminist and pro-union activist, says she was always drawn to politics and was simply looking for the right home. At first she thought it might be the now defunct Meimad – a dovish religious party established in the 1980s. Joining a secular party, she says, never crossed her mind. It was a chance encounter with Amir Peretz, a former union chief now contending to recapture the Labor Party leadership, that convinced her otherwise. "We completely hit if off," she says.
Zernowitski, a full-time computer specialist at a high-tech startup in Tel Aviv, was a driving force behind the rather fantastical idea of establishing a Haredi division in the overwhelmingly secular Labor Party. And if Peretz gets his way, she could become the first ultra-Orthodox woman to ever run on the party ticket.
The special recruitment drive she headed a few months ago, following the creation of this new division, saw an estimated 300 ultra-Orthodox Israelis join the Labor Party. That might seem paltry considering the size of the party that led Israel for its first three decades of existence, but it represents a big surge from just a few months ago.
It's difficult to put an accurate number on the size of this new leftist Haredi contingency. The hard-core group is probably just a few dozen. But as Zernowitski notes: "There are many outer circles."
For example, a closed Facebook group created about two years ago called Haredim l'Shalom (Haredim for Peace) boasts close to 800 members now. As the group describes its mission, "Just like they [Haredi Jews] don't all look the same, they also have different views, and we will focus on new ideas that arise from our special perspective that can contribute to the political discourse." The newly created Torah Hub is another popular Facebook group, with 1,100 members, that draws many voices on the Haredi left.
"I would say it is a marginal phenomenon," says Gilad Malach, an expert on the ultra-Orthodox community at the Jerusalem-based Israel Democracy Institute. "Even though the Haredi leadership has traditionally embraced dovish views, the Haredi public is very oriented to the right."
Indeed, the institute's latest annual report found that the ultra-Orthodox are among the most right-wing groups in Israeli society. According to the report, 75 percent of Haredi Jews identify clearly on the right, as opposed to 51 percent of non-Haredi Jews.
But with Haredi society changing so dramatically in recent years as growing numbers join the army, enroll in universities and find employment outside their community, the lurch to the left may gain momentum, Malach says. This is especially the case considering that a key explanation for right-wing attitudes in the Haredi community is the tendency to live in closed communities and the lack of exposure to other groups.
"Right now the phenomenon is largely confined to a certain elite in the Haredi world, but given the right conditions, it can certainly take off," Malach says. "One thing we are already seeing that is an indication of such change is that fewer ultra-Orthodox Israelis are voting for the traditional Haredi parties."
'What Judaism teaches us'
Shmuel Drilman, a 32-year-old father of four from the ultra-Orthodox Jerusalem neighborhood of Har Nof, is the founder of Haredim l'Shalom. Over the past year, he says, his Facebook group has broken out into the real world as well – its administrators organize lectures, tours and meetings for ultra-Orthodox journalists and activists curious to learn more about the Israeli-Palestinian conflict.
Like most of the other hard-core Haredi left-wingers, Drilman is a graduate of Haredim l'Medina (depending on which definition of "Haredi" is preferred, it can mean either "Ultra-Orthodox Jews for the State" or "Fearful for the State"), a program that targets people like him interested in effecting political and social change. Now in its fourth year, the program is jointly funded by the Molad Institute, the Berl Katznelson Foundation and the German Friedrich Ebert Foundation (all social democratic in orientation).
Drilman says his leftist activism was welcomed by rabbis in the ultra-Orthodox community whose advice he typically seeks. "For me, this is about taking responsibility," he says. "When I see people living just a few hundred meters away from us in unbearable conditions, with no running water, no electricity and sewage running in the street, my response is that this is unacceptable, and it is our responsibility to provide the Palestinians under our control with basic essentials. This is what Judaism teaches us."
In addition to running a successful digital advertising company that helps clients tap into the Haredi market, Drilman serves on the executive board of Two States One Homeland, a peace initiative that envisions an Israeli-Palestinian confederation in which two sovereign states exists side by side with open borders and no settlements are evacuated.
Pnina Pfeuffer experienced her political awakening many years ago as a young girl walking with her parents on the Jewish holidays through Arab neighborhoods to get to the Western Wall in Jerusalem's Old City. "To me, it simply seemed wrong that people should be living like that in my country," she recalls. "This was a level of poverty I had never seen before, and that's the first memory I have of something going on around me that I really didn't like."
A 38-year-old divorced mother of two, Pfeuffer serves as ultra-Orthodox outreach director of Darkenu, an organization that supports a two-state solution and represents what it calls Israel's "moderate majority." The former grant writer, who still covers her hair with a sheitel (wig) as is common among ultra-Orthodox women, travels often to the West Bank as part of her work to meet with Palestinian dignitaries. Her next big move is city politics, having recently joined the pluralist Yerushalmim party in Jerusalem as a member of its executive board.
Women, and especially divorcees like Pfeuffer, are heavily represented among the new cadre of Haredi leftists. It's not a coincidence. Women are banned from joining the ultra-Orthodox parties and therefore have no choice but to seek out other political homes if they want to make their voices heard. Because divorced women tend to be particularly ostracized in Haredi society, many feel there is little left to lose by going against the grain.
Their mentors
A key behind-the-scenes mentor of many of these Haredi leftists, especially the women, is Adina Bar-Shalom, an educator and social activist who founded the first college in Israel for ultra-Orthodox students. The daughter of the late Ovadia Yosef, a chief rabbi of Israel from 1973 to 1983, Bar-Shalom, has long campaigned against gender discrimination in the Haredi world.
Bitan, who made that speech back on Rabin Square, is a mentor of sorts as well. He says he didn't expect to get fired for coming out so publicly with his views, at least not that soon. But neither was he prepared for the responses on the other end.
"I can't tell you how many ultra-Orthodox people have come out of the woodwork to express their support and to tell me that they agree with every word I said," he says. "It's led me to believe that this is a bigger phenomenon than would seem."
Still, he cautions, Israelis need to understand that ultra-Orthodox leftists are driven by very different incentives than their counterparts in the secular world. "In general, issues like civil rights and human rights – ideas very much associated with the traditional left – don't speak to ultra-Orthodox Jews," says Bitan, who is also employed as an editor and blogger at Local Call, a left-wing magazine published online..
"After all, they don't even study civics in school. For the ultra-Orthodox, embracing leftist views is more of a pragmatic thing – like why sacrifice your life for a piece of land? And because Zionism is not part of their ethos, giving up land is not considered such a huge deal for them as it is for many other Israelis."
Click the alert icon to follow topics:
ICYMI
Ken Burns' Brilliant 'The U.S. and the Holocaust' Has Only One Problem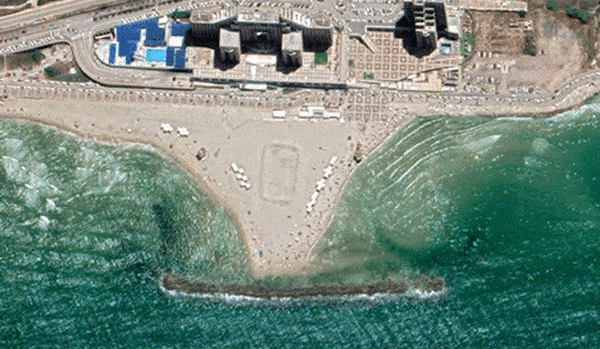 Facing Rapid Rise in Sea Levels, Israel Could Lose Large Parts of Its Coastline by 2050
Lapid to Haaretz: 'I Have Learned to Respect the Left'
The Mossad's Fateful 48 Hours Before the Yom Kippur War
As Israel Reins in Its Cyberarms Industry, an Ex-intel Officer Is Building a New Empire
How the Queen's Death Changes British Jewry's Most Distinctive Prayer