Analysis |
The Plot Against Israel
Right-wing assaults on army, academia and judicial system erode Israel's foundations and undermine its legitimacy
Prime Minister Netanyahu and Education Minister Bennett
Credit: Lior Mizrahi
A race is apparently on between senior government figures to see who can float the most radical right-wing idea, who will emerge as champion basher of leftists and their liberal values, who will move Israel further away from democracy and who will undermine the country's international legitimacy in the most effective manner. The frontrunner on Sunday was Education Minister Naftali Bennett, who wants to impose a stifling "code of ethics" on Israeli academia, but Prime Minister Benjamin Netanyahu was running a close second after suggesting that Israel kill off its human rights NGO's by banning their foreign funding. Rest assured that their cabinet colleagues are plotting their own moves in order to get back in the race.
The bigger brouhaha was sparked by Bennett's plan to impose a so-called "code of ethics" on Israeli universities. The code, drafted by Tel Aviv University Professor Asa Kasher, would forbid university lecturers from, among other things, expressing support for "specific positions in a known public dispute," which, in Israel, could mean just about anything. The proposed code of ethics would set up a supervisory body in each university, which would deal with students' complaints and monitor lecturers to make sure they don't stray from the guidelines. The classrooms of Israeli universities and colleges would be patrolled by thought-police platoons.
The proposal has sparked howls of protests against what is perceived as an open assault on academic freedom. Bennett has responded that it is meant to prevent discrimination against students for their political beliefs, though he has offered no proof that this is a widespread phenomenon. He has also provided examples of a small group of Israeli academics who support a boycott and of what he perceives as a particularly egregious abuse of academic freedom: a private Facebook post by a Hebrew University lecturer in which Bennett's colleague in the Habayit Hayehudi (Jewish Home) party, Justice Minister Ayelet Shaked, was described as "neo-Nazi scum." And we're supposed to be paying for this, Bennett dryly added.
The Council for Higher Education, which supervises the nation's universities, colleges and other institutes of higher learning, has lambasted Bennett's proposal, but its leeway is limited. It is a government-sponsored body through which the state funnels over $2.5 billion to academic institutions, a sum that comprises almost 70 percent of their overall budget. Based on the principle of he who pays the pied piper calls the tune, the scope of institutional resistance against Bennett's new initiative is limited by nature.
Bennett, Kasher and other supporters of the new code of ethics disingenuously cite the 1940 Statement of Principles on Academic Freedom and Tenure, which was drafted by the American Association of University Professors and is still the guiding light of academic freedom in America. They neglect to mention that the AAUP is not a government initiative, that their code was not imposed on universities and that it falls far short of the sweeping ban proposed by Bennett. The AAUP guidelines advise lecturers not to introduce "controversial matter which has no relations to their subject." The gap between this and Kasher's proposals can be measured in light years.
Whatever the final outcome of this particular confrontation between Bennett and Israeli academia, the damage is already done. Right-wing voters will be further convinced that Israeli universities are hotbeds of left-wing, anti-Israel radicals that discriminate against pro-Israel students and lecturers; there will be a chilling effect on lecturers who will be increasingly wary of being "exposed" as leftists, thus imperiling their livelihoods and their tenures; and the good name of Israeli academia, still widely respected around the world, will be tarnished by perceptions that it is being manipulated by a right-wing government, which much of the Western world reviles. Anti-Israel propagandists and proponents of academic boycotts of Israel who regularly describe Israeli universities as "tools of the occupation" can break open their champagne bottles to toast their new champion and ally, Naftali Bennett.
The same is true of Netanyahu's suggestion to choke NGO's who monitor human rights abuses in the territories by cutting off their foreign funding, which may have been spurred by jealousy for the headlines generated by Bennett. Emboldened by the fact that unlike Barack Obama, U.S. President Donald Trump doesn't give two figs about human rights and probably hates liberal NGO's even more than Netanyahu, the prime minister is seeking to score political points and to demonize left-leaning civil society in the process. Netanyahu is probably relying on his Finance Minister Moshe Kahlon to veto the proposal, which will give Netanyahu an opportunity to describe him as soft as well.
Justice Minister Shaked, Bennett's energetic colleague from the Jewish Home party, has been no less effective in destroying the good name of Israel's judicial institutions. Leading the right-wing assault against the High Court of Justice because of its continued adherence to human rights and Western values as well as its authority to invalidate Knesset laws it deems unconstitutional, Shaked has now locked horns with Supreme Court President Miriam Naor over the appointment of the latter's successor. Shaked is refusing to confirm the appointment of Esther Hayut, who is supposed to replace Naor by virtue of her seniority, which is the way presidents of the Supreme Court have been chosen since its inception. Just as Bennett conceals his effort to stifle leftist academics by citing unproven allegations of discrimination against right-wing students, so Shaked is claiming a general need to review the automatic seniority system in order to camouflage her political opposition to Hayut, whose occasional rulings on the side of Palestinian human rights rankle the right wing. Rest assured that if Naor's successor had been a religious right-wing judge who finds no reason to extend universal protections to Palestinian petitioners, for example, Shaked would have depicted the seniority system as the very best in the world.
Along with the right-wing assault on the integrity of the Israel Defense Forces, which reached fever pitch after the IDF's top brass took a hard line against Elor Azaria, the soldier convicted for shooting a wounded terrorist in Hebron, Shaked and Bennett, along with Netanyahu and other cabinet ministers, are engaged in nothing less than a war against the last remaining vestiges of the liberal democracy that Israel once purported to be. They want to eradicate Western values from Israel's education and legal system and to subordinate democracy and constitutional freedoms to nationalistic norms and Jewish religious law. They are striving to cow independent judges and academics into silence and to impose norms that place the state over the individual and collective ideology over personal freedoms. Besides their overall objective of suppressing expressions of Western values in Israel's public spheres, their underlying objective is to remove obstacles to Jewish settlements, which they champion, and to eventual annexation of the West Bank, which they support.
As if the settler movement hasn't done enough harm to Israel's good name – never mind the peace process itself – its political representatives are now busy chipping away at the country's protective layer as a Western nation with democratic values. They are trying to shift the blame away from their own endeavors by employing the well-known ruse, common to totalitarian regimes, of focusing on "enemies within." They take their information, inspiration and motivation from the extra-parliamentary Im Tirzu group, which once caricatured former New Israel Fund President Naomi Chazan by placing a horn on her head. In a 2013 libel case, an Israeli court ruled that Im Tirzu "shares common characteristics" with fascist movements.
Shaked and Bennett, along with colleagues such as Culture Minister Miri Regev, who openly harangues cultural institutions subsidized by the state to conform to her demands for inoffensive art, like to portray themselves as uber-Zionists and to deride political opponents as enemies of the state. But it is they who are steadily dismantling the Zionist enterprise as it developed from the late 19th century until a decade or two ago. Zionism flourished as a secular movement that gradually shed its ideological rigidity and adopted Western values and liberal norms of democracy, tolerance, pluralism and personal freedoms. Shaked, Regev and Bennett are trying to undo this evolution and to create a Zionist mutation in their own ethno-supremacist vein. They are doing so by portraying their rivals as traitors, fanning resentment of old Ashkenazi elites, inflating past discrimination and exploiting random radical anti-Israeli outbursts on the fringes of the left. Even when they suffer temporary setbacks, they are polarizing Israeli society and politics and repelling large segments of Israel's secular population.
You might wonder where Netanyahu in all this. As usual, he is bowing to expedience by staying silent about Shaked and Bennett while pouring his own fuel on the already simmering fire. With Netanyahu, all politics is personal anyway. His grudges against what he perceives as a concerted leftist campaign against him have long ago replaced any consideration of what's good for the country. The media is against him? Let's bring down the government because of a media dispute, as he did in 2014, and upend long awaited reform, as he did just this year. The judges ruled against his wife Sara? Let Shaked have her way with them. Academics don't like him? Let Bennett show them who's boss. Secular Zionism hasn't embraced him as one of its greatest? What is Zionism good for anyway?
Click the alert icon to follow topics:
ICYMI
Ken Burns' Brilliant 'The U.S. and the Holocaust' Has Only One Problem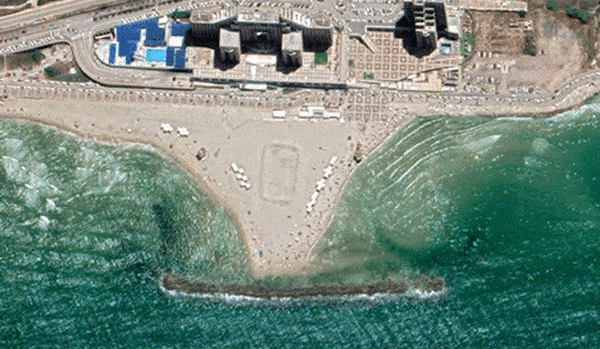 Facing Rapid Rise in Sea Levels, Israel Could Lose Large Parts of Its Coastline by 2050
As Israel Reins in Its Cyberarms Industry, an Ex-intel Officer Is Building a New Empire
How the Queen's Death Changes British Jewry's Most Distinctive Prayer
Chile Community Leaders 'Horrified' by Treatment of Israeli Envoy
Over 120 Countries, but Never Israel: Queen Elizabeth II's Unofficial Boycott