A Surreal Visit to an Arab Israeli Town Straddling a Contested Border for the Last 50 Years
Half a century after the Six-Day War, the Green Line dividing Barta'a is as pronounced as ever
The town of Barta'a, June 2017. The border passes under the hanging black tarp.
BARTA'A – It was the second day of the Six-Day War, but since there was no fighting going on nearby, 14-year-old Riad Kabha ventured out of his home to cross the border from Israel into what was then Jordan, literally the other side of town.
"I wanted to see my two uncles, whom I hadn't seen in a very long time," he recalls 50 years later, "and I also wanted visit the library in the eastern part of the city so that I could read books and newspapers in Arabic. I was a kid who loved reading, and in those years it was very difficult to get your hands on Arabic reading material in Israel."
The 1949 Armistice Line drawn up after Israel's War of Independence – also known as the Green Line – runs right through this town in northern Israel's Wadi Ara region. Between 1949 and 1967, the western side of Barta'a was under Israeli control and the eastern side was ruled by Jordan. Even though most of the residents of this town belong to one large clan, the Kabha family, during those years, it was difficult to maintain contact since Jordanian troops patrolled the border and prevented movement across it.
The humiliating defeat suffered by Egypt, Syria and Jordan during the Six-Day War left many Israeli Arabs feeling devastated. But for those who lived in Barta'a, there was at least some small consolation: They could finally see their siblings, cousins, aunts, uncles, grandparents, grandchildren – and in some cases, even parents and children – from whom they had been cut off for 19 years.
The ensuing period of free movement across the Green Line did not last long, however. With the outbreak of the first Palestinian intifada in the late 1980s, residents of the eastern part of Barta'a were largely banned from traveling into Israel without special permission – and that included travel to the town's western side.
Whose brilliant idea was it to stick a border smack in the middle of a town? Kabha, a former mayor of the regional council that includes Barta'a, says it was completely unintentional. "Barta'a was so small at the time," he says, "that it didn't even appear on the map. There were only a few hundred families here then. Those drawing up the armistice agreement noticed there was a wadi here, and they figured that would be a natural place to put a border. They didn't take into account that there was one big clan that lived on both sides of this riverbed."
In his newly published Hebrew-language memoir, "The Wadi Has Two Banks," Riad Kabha notes that famous cities have been split in two, citing such examples as Berlin, Belfast and even Jerusalem. "But never has there been another case of a town being divided for no religious, ethnic or ideological reason whatsoever," he writes.
Fifty years after the line dividing Barta'a was supposedly erased, it is still very palpable, if not always visible. To this day, the town is governed by two separate municipalities – one Israeli and one Palestinian. Residents of western Barta'a attend Israeli schools and pay taxes to the Israeli authorities. Residents of eastern Barta'a attend Palestinian schools and pay taxes to the Palestinian authorities. Although no physical barrier separates the two sides of town, residents of eastern Barta'a are officially banned from crossing over to the other side unless they have special permits (this ban is largely ignored, though, since people are rarely checked).
This may account for the sense of the surreal that outsiders typically experience when visiting a town that straddles one of the most contested borders in the world.
Take the medical clinic of Dr. Walid Habaib, situated right on the bank of the wadi. Habaib, born and raised in the West Bank town of Tulkarem, had for many years worked for an Israeli health fund located in the Arab town of Kafr Qara, on the other side of the main highway that runs through Wadi Ara. In the 1980s, after his permit to travel into Israel was revoked, Habaib sought a location for a new clinic that would be situated in the West Bank but as close as possible to the Green Line, so that he could continue serving his Israeli patients. The location he chose was Barta'a.
Habaib's clinic has two doors – one on the western side of the building, through which patients from Israel enter, and another on the eastern side, through which patients from the West Bank enter.
On a recent afternoon, Shadi Hamdan was taking inventory at the gown and lingerie shop owned by his family in the eastern part of town. Like many businessmen here, Hamdan is not a local, but rather commutes from the city of Jenin in the West Bank. For many years, the family business had been located in Jenin, where it attracted a large clientele of Israeli Arabs and at one point, even Jews. But after Jenin became known as a breeding ground for suicide bombers during the second Palestinian intifada in the early 2000s, the Israeli military clamped down on the city, effectively sealing it off from the rest of the West Bank. With no access to clients on the Israeli side of the Green Line, many businesses in Jenin relocated to areas closer to the old border, with Barta'a a popular destination.
This move has created a new set of challenges for Hamdan. "If it weren't for the checkpoints, the drive from Jenin shouldn't take more than 25 minutes," he says. "But because I have to pass through two Israeli military checkpoints each way, I need to take into account an extra two hours in each direction." To avoid such long commutes, many residents of Jenin with businesses in Barta'a spend the working week in town, contributing to the population boom of recent years.
In the early 2000s, following a wave of Palestinian suicide bombings, Israel began building a separation barrier to seal off the West Bank. At the time, a proposal to set up a fence along the length of the wadi, dividing Barta'a, was also in the works. Kabha, who served as mayor at the time, was strongly opposed to the idea and managed to convince the authorities to instead build a barrier outside eastern Barta'a in order to keep the town intact. As a result, eastern Barta'a has become an enclave of sorts, separated from Israel on one side by the wadi and from the West Bank by a fence on the other.
Yet ironically, this little enclave, with its population of about 4,000 (similar to that of western Barta'a) has thrived – thanks in no small part to its proximity to Israel. On Saturdays and holidays, the marketplace in this part of town draws throngs of Israelis – Arabs and Jews – hunting for bargains. Since shoppers in eastern Barta'a are not obligated to pay the 17 percent VAT charged in Israel, the marketplace here has become a free trade zone of sorts.
This should have killed business on the other side of the wadi. After all, why would consumers purchase merchandise on the Israeli side when they can buy the same products for much cheaper just a few dozen meters to the east? But that hasn't happened. In fact, as former Mayor Kabha explains, the boom on the Palestinian side has spilled over to the Israeli side. "The eastern part of Barta'a doesn't have the infrastructure to accommodate all the shoppers who come there every weekend," he says. "It's very crowded and noisy, and there's not enough parking, so a lot of the shoppers end up parking on our side of town and making their purchases here. It's still cheaper for them than shopping at other places nearby. So now western Barta'a is benefiting from this boom as well."
Old-timers like Gazi Kabha aren't easily put off by crowds and traffic jams, especially since he lives on the Israeli side of Barta'a and doesn't need a car to get to the local tailor across the wadi. As he waits for the tailor to stitch up and press a pair of old slacks, the 68-year-old regales passersby with tales of life in Barta'a before the Six-Day War. "Whenever there was a funeral in town, they would lay the corpse in the wadi, so that family members from both sides of town would be able to pay their respects," he relays. "And people would stand on the hills and wave to each other. They'd do that at weddings, too."
Amal Kabha, a 32-year-old mother of four, was raised on the Israeli side of Barta'a. Her father comes from the western part of town and her mother, from the eastern part. As she strolls through the marketplace on the Palestinian side, this nurse-in-training who works with developmentally challenged children draws many side glances. Unlike most other women here, she dresses in tight-fitting jeans and leaves her auburn hair, cut into a chic bob, uncovered.
"The problem," concedes this self-described feminist, "is that I don't feel I belong in either place. For people here on the Palestinian side, I'm too Israeli, and for Jewish Israelis on my side of the wadi, I'll always be an Arab."
Despite the short walk, Amal Kabha says she rarely crosses the wadi. "I don't really have friends on the other side, and my shopping I prefer to do in Gan Shmuel," she says, referring to the modern mall on a nearby kibbutz.
Fifty years of relatively free movement across the Green Line may explain the high incidence of mixed Israeli-Palestinian marriages in Barta'a, the source of another unusual phenomenon: About one-third of the students in the school on the Israeli side of town commute every day from the Palestinian side – they are eligible to study in an Israel school because their mothers hold Israeli citizenship.
Israeli Arab women interested in maintaining their health care and social security benefits in the country, though, must maintain an address in Israel. This requirement explains yet another anomaly of life in Barta'a (virtually unheard of in other Arab townships): a booming market for rental housing on the western side of town.
Having retired from his municipal duties, Riad Kabha today serves as director of the Jewish-Arab Center for Peace at Givat Haviva, an educational institute dedicated to promoting shared society in Israel. In the salon where he has hosted thousands of guests over the years, the former mayor and mukhtar recalls his first impressions after seeing the eastern part of Barta'a close up for the first time 50 years ago this week.
"On the western side, we had bigger homes, but that was about it," he recounts. "On the eastern side, everything was much more modern. They had telephones, cars, bus lines, paved roads, you name it. Clearly, the Jordanians had put a lot more money into their part of town than the Israelis had put into our side."
Initially, residents of the Israeli side, like he and his immediate family, were treated with great suspicion by their relatives across the wadi. "Back then, we were looked down on for not leaving our homes during the 1948 war," he says. "Only later did people start considering us heroes for staying put."
Suspicions have since given way to feelings of envy, he says. "We are jealous of them because of the great success of their marketplace, and they are jealous of us because we can work in Israel, we can visit Tel Aviv and we can travel abroad whenever we want."
Riad Kabha is a strong believer in a two-state solution, even if it would ultimately mean redividing Barta'a. "We are prepared to sacrifice ourselves for peace if an agreement is reached to leave the Green Line as the border between Israel and a future Palestinian state," he says. "And those of us who remain in Israel will continue to help those on the Palestinian side, just like American Jews assist their brethren in Israel."
Click the alert icon to follow topics:
SUBSCRIBERS JOIN THE CONVERSATION FASTER
Automatic approval of subscriber comments.

NOW: 40% OFF
ICYMI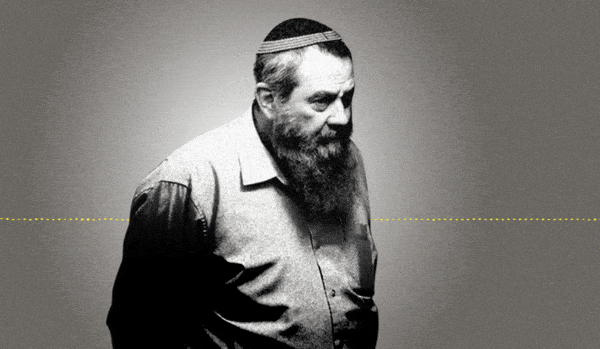 Jewish Law Above All: Recordings Reveal Far-right MK's Plan to Turn Israel Into Theocracy
Why I'm Turning My Back on My Jewish Identity
Down and Out: Why These New Immigrants Ended Up Leaving Israel
The Reality Behind 'The White Lotus' Sex Work Fantasy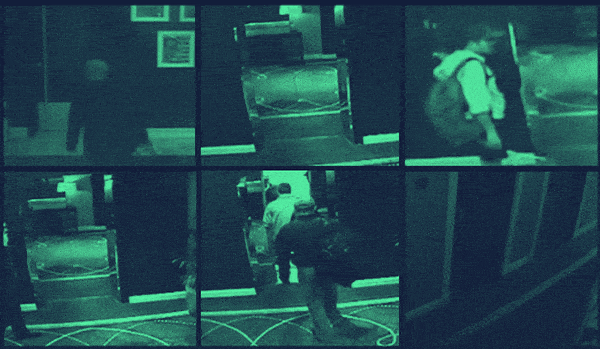 This 'Dystopian' Cyber Firm Could Have Saved Mossad Assassins From Exposure
Comeback Kid: How Netanyahu Took Back Power After 18 Months in Exile