The Chaos Before Trump |
Why It's Convenient for Netanyahu to Play Dumb About Trump's Plans for Israel
A spat between Netanyahu and his education minister ahead of Trump's Israel visit portends political whirlwind of inexplicable madness
Trump's visit to Israel (illustration).
Credit: Amos Biderman
The planned visit to Israel next Monday by Donald Trump and his huge entourage has been preceded by the sort of clash that's become routine around here between the prime minister (or, as the official statements refer to him, "the Likud") and his nemesis, Education Minister Naftali Bennett. As always, the argument is over the hearts of the right-wing "base," which is anxious about the U.S. president's intentions after hearing his senior advisers' chronic stammering when asked if the Western Wall is part of Israel.
On the eve of the visit, Habayit Hayehudi chairman Bennett appointed himself the summer's official "restrainer," who will "block any nonsense," in terms used by people in the education minister's circle. Intimately familiar with his former boss' vulnerable spots, Bennett knows where to aim the arrows so as to inflict maximum pain.
Early this week, after it was reported that the president would recognize the Palestinians' right to "dignity" and self-determination, Bennett chose to remind voters of Netanyahu's 2009 Bar-Ilan speech. "The speech and the consent to the establishment of Palestine brought us boycotts, terror and a serious demographic threat," he said. "This is the time to revoke it."
Once again, the response from "the Likud" did not disappoint: The "high standards" of online commenters working in the service of the Israeli prime minister were preserved. Everything that could serve to besmirch the education minister was thrown into the pot – fake news, ignorance, misery ("He who sends Jewish schoolchildren to prostrate themselves in mosques"), unbridled incitement against public servants ("He who puts an extreme leftist in charge of civics lessons"), and so on. The individual responsible for all that "shouldn't go preaching to Prime Minister Netanyahu, who stands up to international pressures forcefully and firmly."
By the way, Netanyahu's comment about mosques is a reference to a visit by a school group from Caesarea, in which the students and their teacher joined the Muslim prayers. No prostration involved. The "extreme leftist" is Yael Guron, a senior education ministry official who was chosen by the prime minister to serve for target practice in order to pick up points among the radical right.
The following day, at a party meeting, Bennett talked about "unclear sources" who bear responsibility for the shift in the U.S. president's position on moving the U.S. Embassy to Jerusalem. The hint was as thick as a Cuban cigar.
In private, the education minister repeatedly says that Israel's conduct during Trump's first months in the White House has been a strategic and tactical failure. Apparently, if you support the establishment of a Palestinian state, the only logical conclusion is that you shouldn't allow construction in areas designated for that state. If you're going to slice a pizza, don't grab your slice before you share with others. After you divide it, eat whatever's left. This is Bennett's logic and it's hard to contradict.
With all due respect to our lofty politics, the real question is what, if anything, Trump is bringing with him. Will he only be listening, or does he want others to listen to him? In right-wing circles, there is growing trepidation about this fickle, tricky and superficial guy who talks about a solution to the conflict in the region as if it were a real estate deal that must be quickly clinched.
Ostensibly, Netanyahu doesn't know what Trump has in mind – or maybe he does know but it's more convenient to act as if he doesn't. When the package is laid at his doorstep, he can claim he had nothing to do with it. This sort of arrangement could also serve the president: The Palestinians won't see Trump as having settled things secretly ahead of time with the Israelis. Or perhaps there really isn't anything to know at this point.
The spats between Netanyahu and Bennett are likely to worsen as the diplomatic moves gain momentum. Somewhere along the line, the head of Habayit Hayehudi will have to exit the government. In the next election, he'll have to come from the opposition, duly separated from Likud. How unsurprising, then, that in the last couple of weeks, Netanyahu has dispatched emissaries to the leaders of Zionist Union, to feel out what will happen, if and when. The emissaries were asked to come back after the second round of Labor's leadership primary, in mid-July. To what? A political whirlwind of inexplicable madness? It's surely just a matter of time.
The end of history
Last Thursday evening, about a hundred of the country's wealthiest men and women were seated in the backyard of the Ramat Hasharon home of multimillionaire businessman Yitzhak Sagol. They'd come to hear Avigdor Lieberman, who gave them a diplomatic-security overview. Ten days from now, it will be one year since he became defense minister and was reincarnated as a serious politician, conscious of the weight of the responsibility he bears. His remarks at this gathering were in keeping with that spirit. This was a faithful iteration of the new Lieberman.
He stressed his desire to avoid a war, but said that if one were forced upon us, it must end with a decisive victory. He explained his territorial-exchange proposal as a central element in the two-state solution; asserted that for him, the wholeness of the people takes precedence over the wholeness of the land; and stressed that Israel must proceed very carefully and maturely in dealing with the new American administration.
"With all our sense of self-importance, we mustn't lose our sense of proportion. We are not a world power. We need to remember what our place is," the minister said. "We don't have the option of fighting with this administration. This is the first time after many years that there is a sympathetic Republican president and a Republican majority in both the House and the Senate. If we can't get along with them either, they'll say – who are these nuts that live in Israel?"
The Israel Beiteinu chairman had been introduced at the event by former Labor and Kadima MK Dalia Itzik. "I voted for Yvet [Lieberman's nickname] in the last election," she revealed, "and I'll vote for him in the next election. Lieberman should be prime minister. He now represents the historic Mapai."
"Hang on, hang on," the defense minister interjected. "I'm not the sinking Labor Party!"
Labor, the miserable reincarnation of Mapai, is indeed sunk deep in the mud. But Lieberman's party is also far from taking off. Its belated entrance into the coalition does not appear to have yielded any potential electoral dividends. Polls show that it actually would win fewer seats in an election, compared to what was predicted for it when it was in the opposition and its leader was shooting off his mouth indiscriminately at everyone from Ismail Haniyeh to Benjamin Netanyahu.
The post of defense minister – formerly thought of as a major popularity-booster and even a stepping stone to the Prime Minister's Office – has yet to give indications of paying off this way for Lieberman. The media is complimentary of his performance, but the public is indifferent. Since taking over the ministry, he has lost something of his grip on the right, which has always been wary of him. At the same time, the center-left camp is not rushing to embrace him either. There, too, he is looked upon with skepticism.
The same thing that happened to the sectoral Shas party has happened to the sectoral Israel Beiteinu: From a party that had Knesset seats in the double digits for many years, it has declined to single digits. It's hard to see how this will change.
In the police investigation of what is known as Case 242, which alleges a corruption scandal in Israel Beiteinu, the prosecution has begun to hold hearings for people who were close associates of Lieberman: former deputy minister Faina Kirshenbaum, former minister Stas Misezhnikov, former party chief of staff David Godovsky and others.
When indictments are eventually filed, the details revealed won't do the party or its leaders any favors. They'll bring back to headlines things that Lieberman would rather we forget.
This was the backdrop of the gathering organized for Lieberman by Itzik, his groupie in recent years, in Sagol's yard with an audience composed largely of Yesh Atid and Zionist Union voters. A former minister and Knesset Speaker, Itzik has undergone a major ideological shift and wants to help him reach the kind of "elitist" audiences who would typically have an aversion to him and his familiar style. They are the ones who are supposed to compensate for the loss of votes from the right. Over the past year, she has organized a number of similar events for him.
The comparison drawn between him and Mapai – Itzik deliberately did not cite the name of Lieberman's party, nor for that matter David Ben-Gurion, founder and longtime head of Labor predecessor Mapai – is farfetched for many reasons. There are plenty of leaders here who flatter themselves by making dubious comparisons between themselves and the state's founding father. Lieberman has never been one of them. He did well to leave these sort of imaginings to Itzik, who apparently has plans of her own.
Where are the whales?
In February 1994, Haim Ramon resigned from his post as health minister in the Rabin government. He formed a new faction in the Histadrut labor federation – Hayim Hadashim – together with Amir Peretz, and the two of them challenged the serving chairman, Haim Haberfeld, who seemed invincible.
A month before that, Ramon gave his legendary "beached whales" speech at the Labor Party convention, as part of an attempt to push legislation involving a national health law that would separate the Clalit HMO from the Histadrut. The contest between the young rebel and the conservative old dinosaur was gripping and turbulent. And dirty. Ramon pledged/threatened to fundamentally change the corrupt and fossilized union. And when he won, he kept that promise to a large extent. The Histadrut he left behind to his successor, Peretz, after just a year and a half, was completely different than the one he had inherited.
MK Shelly Yacimovich (Labor-Zionist Union) will try to replicate Ramon's achievement on Tuesday. This time, she is the outsider. Current Histadrut head Avi Nissenkorn wants to keep the seat he inherited from Ofer Eini three years ago.
Today's Histadrut is not the same as it was a quarter-century ago. Nissenkorn is not Haberfeld. He has chalked up some achievements, and the change Yacimovich is offering is not as dramatic as that delivered by Ramon. She has not been able to generate the level of public interest that Ramon did with his candidacy; she has not had her own "beached whales" speech. She did, however, to her great misfortune and not due to her own fault, have a speech that was secretly recorded, and made in the presence of her partner and founder of her Histadrut faction, Habayit Hahevrati, MK Eitan Cabel, which was just as disastrous for her as beaching can be for a whale.
President Trump's Israel visit, which will completely dominate the news from the start of the week, also plays into Nissenkorn's hands. The relatively low voter turnout that is expected will likely benefit him. In this race, Nissenkorn is the favorite. His has a mighty apparatus at his disposal, which he is not hesitating to use, and a fat budget to go with it. The country is plastered with huge billboards of him. For her part, Yacimovich is investing the funding she received from the faction in social media, where she enjoys a clear advantage.
If she wins, it will be the victory of the "second- and third-generation" Histadrut members – the low-level contract workers who earn significantly less than their better-connected fellow members who do the same kind of work. Once they were the minority, now they're the majority. They don't heed the instructions of the worker committee leaders.
Yacimovich's candidacy is also significant because of her gender. The Histadrut is the only public-political organization in the country that has maintained a complete male hegemony since its founding 97 years ago. We've had a woman prime minister and women Supreme Court presidents and a woman Knesset Speaker and female leaders of political parties large and small.
And now there is a woman who has stood beside Yacimovich: Not just any woman – the first lady. Nechama Rivlin, wife of President Reuven Rivlin, has stood beside Yacimovich and was filmed for a video supporting her good friend. It went viral overnight and the rival camp was furious. Yacimovich's staff added Arabic subtitles to Rivlin's remarks and disseminated the clip on Arab social media. The president is very popular in the Arab sector. His wife's support of the candidate is the closest thing to his own support for her.
Zionist Union MKs who support Nissenkorn were flooded with messages from his activists, urging them to criticize the president and his wife for crossing this line. No one dared to do so. Their party colleague MK Ayelet Nahmias-Verbin retorted: "You don't touch the president and first lady!"
Yacimovich, who is 57, is dying to make history and become the first woman to head the Histadrut. She needs a time-out of a few years from the Knesset to help her jump-start her career, which has been moribund of late. Labor has nothing good to look forward to after the next election. At most, it will be part of a government led by Netanyahu or Yair Lapid. Some middling ministerial post that would be given to Yacimovich, in a government whose socioeconomic agenda she would hardly agree with, cannot compare to leadership of the country's largest workers' organization.
If Yacimovich loses, she will have to totally recreate herself. She'll always have a respectable political existence in the Knesset, but her leadership ambitions will have to remain frozen for a good long while. Either way, she'll still be "on the map." A loss on Tuesday won't mean the end for her. When she first entered politics, she made it clear that she planned on remaining there until she hit retirement age. As she sees it, failures, losses and upsets are all part of the game.
Click the alert icon to follow topics:
SUBSCRIBERS JOIN THE CONVERSATION FASTER
Automatic approval of subscriber comments.

NOW: 40% OFF
ICYMI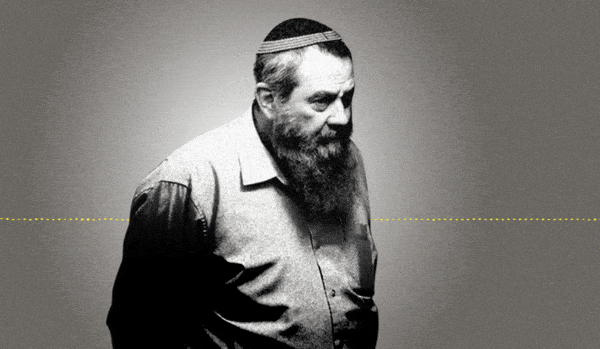 Jewish Law Above All: Recordings Reveal Far-right MK's Plan to Turn Israel Into Theocracy
Why I'm Turning My Back on My Jewish Identity
Down and Out: Why These New Immigrants Ended Up Leaving Israel
The Reality Behind 'The White Lotus' Sex Work Fantasy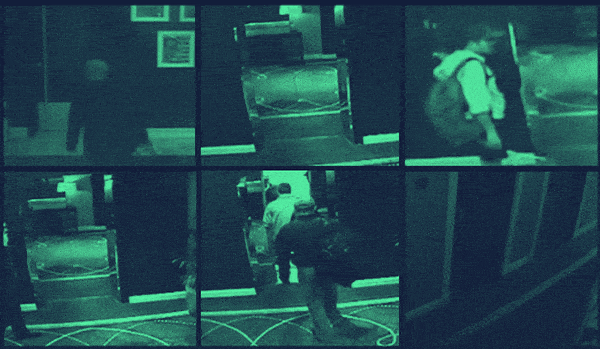 This 'Dystopian' Cyber Firm Could Have Saved Mossad Assassins From Exposure
Comeback Kid: How Netanyahu Took Back Power After 18 Months in Exile