'Mom, Please Don't Be Angry' |
A Palestinian Girl's Suicide by Israeli Cop
Fatima Hajiji, 16, who was shot at least 10 times in East Jerusalem while brandishing a knife, wanted to be a martyr. Witnesses say she wasn't endangering anyone
The notes Fatima Hajiji left in her schoolbag. 'Pray for me to be a shahida,' she wrote.
Credit: Alex Levac
This week they found two pages that had been torn out of her notebook, hidden among the textbooks in her schoolbag. In large, tempestuous and somewhat childish handwriting, with a red marker, she had written on one piece of paper: "Mom, please don't be angry." And on the other: "Pray for me to be a shahida [martyr]." Afterward, she smeared a black stain around the edges of one of the notes, apparently as a sign of mourning.
It's not clear when Fatima Hajiji wrote this note, but it was found with her things on Sunday, exactly a week after she was killed. That's how the short and stressful life of the girl who dreamed of being a shahida and fulfilled her dream, came to an end – the girl whose family tried for months to prevent her from carrying out her death wish.
The policemen fired 10-20 bullets at the girl in the green-and-white striped school uniform, on the steps leading to Damascus Gate in Jerusalem's Old City, after she brandished a knife. Those 10-20 bullets put an end to the life of Fatima, 16, a 10th-grader who participated in a special class for gifted children. Ever since the boy from Jerusalem, Mohammed Abu Khdeir – whom she didn't know – was burned to death, three years ago, she was agitated, and sought revenge.
In her home, in the village of Qarawat Bani Zeid in the central West Bank, sits her father Afif, a short and skinny 42-year-old construction worker, his sunburned and wrinkled face expressing profound sorrow. Afif barely speaks, as though he hasn't digested the news yet. Her uncles, who work in the Palestinian security services, are giving him emotional support. They had invested considerable effort in trying to prevent this tragedy.
Fatima was the eldest of five children. She was also the closest to her disabled sister, Bara, 12, caring more for the girl paralyzed at birth than their other siblings. A few years ago their father sold the family's land in order to pay for medical treatment for his daughter in Switzerland.
Fatima was active on Facebook. After the murder of Abu Khdeir, she wrote an angry post that worried her parents as well as the Palestinian security services, who summoned her for questioning. From then on, her uncles tried hard to keep an eye on her. Once they found her next to the Qalandiyah checkpoint, north of Jerusalem, under circumstances that seemed suspicious. Apparently relatives who work in the security services had been following her and brought her home on a few such occasions.
In October 2016, she tried to attack an Israeli soldier at Qalandiyah, but was saved from the death sentence meted out to most of the attackers at the checkpoints. Her uncles think the soldiers didn't shoot her dead at the time because of the presence of volunteers of Machsom Watch (an anti-occupation women's group) at the checkpoint. Fatima received her life as a gift and was detained; 15 days later was unexpectedly released. Perhaps her uncles intervened on her behalf through their connections in the security services.
"We as a family guarded her, protected her and pressured her to stop those attempts," says her uncle Yasser Hajiji. "It's hard to lose a child, after we tried so hard to educate her." They recruited the help of a psychologist and a social worker to try to influence the teen, and conducted innumerable discussions within the family. They say that their efforts were successful: Fatima recovered from her detention and everything surrounding it, became an excellent student once again and returned to her circle of girlfriends.
She also returned to the class for gifted children that she used to attend every afternoon, at the learning center in her village. She resumed a grade average of 85, after her grades had declined significantly in the preceding months. Here is a picture of her sitting in the special class with a notebook; here she is getting her report card on her father's cell phone. And here she's in a photo with her friends, smiling. Fatima liked to draw and wanted to be a journalist when she grew up. In her last pictures, she is wearing traditional dress.
On the day of her death, May 7, Fatima returned from school as usual, at about 1 P.M. Her father had seen her for the last time at 7 A.M. when, together with her mother, Dareen, she was helping her three younger sisters and brother get ready for school and have breakfast. Her father was about to go to work. He says that nothing in her behavior revealed her intentions for that black day.
After returning from school, Fatima ate a sandwich and went to the class for gifted students, with two of her sisters. She also taught several younger children there. At about 3 P.M. she returned home. Her mother wasn't there; she was visiting her father, Fatima's grandfather. Fatima told her sisters that she was going out to buy cake for their mother's birthday. Later it would turn out that it wasn't even their mother's birthday. They didn't see her again.
Since the outbreak of the Palestinian prisoners' hunger strike, say her uncles, she "returned to her thoughts" – something they discovered on her Facebook page, only after her death. They suspect that it was the Israeli security services that followed her Facebook posts and knew of her intentions. The circumstances of Fatima's arrival at the Damascus Gate are unclear, and aroused questions among her security-obsessed uncles: How did a girl in a Palestinian school uniform, without an entry permit into Israel, pass through the checkpoints on the way to Jerusalem? How did she travel, when she didn't have any money in her pocket? And how did she reach the city so quickly, within an hour and a half, when such a trip via the checkpoints usually takes longer?
"Who's the Superman who can enter Jerusalem illegally and so quickly? Nobody knows how she got there," says Yasser. Of course the uncle's suspicions, that the Shin Bet security services persuaded her to come to the Damascus Gate in order to kill her – can be easily dismissed. But they are indicative of the suspicious atmosphere today in the West Bank. A peddler at Bab al-Amud – Damascus Gate – told the family that he saw her sitting on the steps near the gate and reading the Koran. Afterward she took her final steps.
Fatima brandished the knife and was immediately shot dead. In Haaretz, reporter Nir Hasson published the testimony of eyewitness Hussam Abed, who said that the police fired 20 to 25 bullets at her, even after she was already lying on the ground. An investigation by the B'Tselem human rights organization revealed that she wasn't endangering anyone. According to its investigation, the police fired at least 10 bullets at her, despite the fact that the officers were protected and standing behind a metal barrier, and could have overcome her using other, nonlethal methods.
"On May 7, Fatima Hajiji, 16, approached a metal police barrier near the steps leading to the Damascus Gate in East Jerusalem. Hajiji stood motionless and raised a knife at five policemen and Border Policemen who were standing on the other side of the barrier. The policemen shot her dead. Hajiji, who halted at a distance of several meters from the policemen, was not endangering them," according to the report. The investigation also revealed that the policemen fired at least 10 bullets at her, some of which hit a nearby taxi.
"The policemen ... could have overcome Hajiji and detained her without resorting to shooting, and certainly not lethal shooting. Instead they shot and killed a 16-year-old girl who wasn't endangering them," according to B'Tselem.
The commander of the Jerusalem District Police, Maj. Gen. Yoram Halevy, hastened to praise his policemen and said that firing at Fatima was legal: "Anyone who tries to harm civilians and policemen will encounter a determined and immediate response," he said. The police official statement also says: "A female terrorist who arrived at the area of the Damascus Gate steps, approached a force of police and Border Police posted at the site, pulled out a knife and with cries of 'Allahu Akbar' tried to attack them. The force responded with determination and professionalism and neutralized her."
In the photo of the body that the Shin Bet showed her father, her face was clean and her body was bloodied. This week the family had not yet received her body, as is typical of Israel's wheeling and dealing in such cases. For his part, Afif, was detained and manacled hand and foot just hours after his daughter's death. He was informed of her death at about 7 P.M. He had returned from work and gone to visit a cousin, when a relative phoned to ask him if Fatima was home. Afif hurried home and discovered that the teenager wasn't there. "In that case," said the relative, "she was killed in Jerusalem."
When asked this week at home if his daughter's death would encourage other young people to carry out attacks, or would actually deter them, Afif replies: "The way they killed her will encourage other girls and boys to carry out attacks."
Afterward representatives of the Palestinian security forces asked the bereaved father to come to the liaison and coordination offices at the Qalandiyah checkpoint; from there they sent him to the Shin Bet. An agent calling himself "Tareq" greeted Afif. The father was bound and stripped, and says now that the interrogators also cursed him, and accused him of being the one who urged his daughter to carry out the attempted terror attack. Afif was released after about two-and-a-half hours of interrogation, arriving home very late at night.
Click the alert icon to follow topics:
ICYMI
Ken Burns' Brilliant 'The U.S. and the Holocaust' Has Only One Problem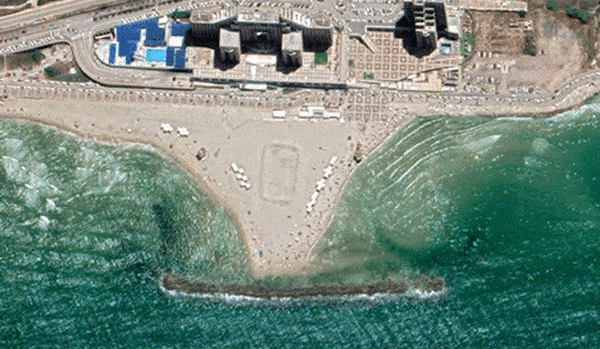 Facing Rapid Rise in Sea Levels, Israel Could Lose Large Parts of Its Coastline by 2050
Lapid to Haaretz: 'I Have Learned to Respect the Left'
The Mossad's Fateful 48 Hours Before the Yom Kippur War
As Israel Reins in Its Cyberarms Industry, an Ex-intel Officer Is Building a New Empire
How the Queen's Death Changes British Jewry's Most Distinctive Prayer