In Home of Israel's First Female Sharia Judge, Husband Does the Cooking
Hana Mansour-Khatib, the first woman in Israel to be appointed a qadi to a Muslim religious court, seeks to help women in her community, but admits change doesn't happen overnight
Hana Mansour-Khatib, the first woman in Israel ever appointed a judge, or qadi, to a Muslim religious court.
Credit: Rami Shllush
Hana Mansour-Khatib made history last week when she became the first woman in Israel ever appointed a judge, or qadi, to a Muslim religious court. Among those not surprised by the news was one man who has been tracking her achievements for many years.
"When my father called to congratulate me," she recounted this week, in her first wide-ranging interview, "he said he had predicted this all along."
If Mansour-Khatib has broken new ground for Muslim women in Israel, then her father, she says, deserves much of the credit. A farmer who worked the land and lacked a high school education, Mohammed Mansour recognized that his daughter was a high achiever early on and was determined that she succeed. It was her father, she says, who pushed her to study law, who encouraged her to travel overseas on her own at a relatively young age, who shuttled her back and forth to piano lessons at the home of a Jewish teacher, and who made sure she learned how to swim.
"When we were growing up, mixed swimming was not allowed in our town, so girls just never learned how to swim," she says. "My dad searched around until he found someone who was willing to close his pool to the public several hours a day so that my sisters and I could learn to swim. Eventually, we became the first female swimming instructors in our town." Had they gotten around to taking the certification tests, she says, they would also have become their town's first female lifeguards.
The fact that this 44-year-old mother of four – two boys and two girls, ranging in age from 16 to 7 – lives in the northern Galilee town of Tamra is not matter-of-fact either. "I grew up in the center of Israel, in Tira," she says. "It was quite unusual for girls there to pick up and marry someone outside of town, certainly not this far away."
Last Thursday a committee headed by Justice Minister Ayelet Shaked appointed four new judges, including Mansour-Khatib, to the Muslim religious courts. The four were chosen from a pool of 11 candidates that included women for the first time. Three women competed for the qadi positions, but Mansour-Khatib was the only one of them to be confirmed.
Arab women's organizations had been fighting for this moment for more than 20 years. A few years ago, victory seemed imminent when a bill mandating the appointment of female judges to sharia courts (as Muslim courts are known) was submitted to the Knesset. It was ultimately defeated, though, because of opposition from members of the ultra-Orthodox parties, who feared setting a precedent for Jewish religious courts.
Shaked promised the sponsors of the bill she would find another way to get female judges appointed to the Muslim courts and made good on her word. Mansour-Khatib's nomination was unanimously approved by the special nine-member judicial appointments committee. Among those who raised their hands in favor were two members of the ultra-Orthodox Shas party.
It could not have happened, Mansour-Khatib is convinced, without a nod from the heads of the sharia court system. "If they hadn't given Shaked the green light, you can be sure I would not be starting my new job next month," she says.
Women are still not allowed to serve as judges, or dayanim, in Jewish religious courts, and it does not seem likely that this will change anytime in the near future. In Israel, all matters of marriage and divorce fall under the mandate of religious courts.
To be considered by the judicial appointments committee, Mansour-Khatib, like all the other candidates, had to pass a very tough written exam, and she spent the better part of the past few years preparing for it. "It took a real toll on me, and at some point, I no longer had time to cook for my family," she says, "so my husband Fouad took over in the kitchen."
The second of six children, Mansour-Khatib emerged as a go-getter from an early age. "In eighth grade, I was elected president of the student council at my middle school, and in that role I was in charge of negotiating changes in the recess schedule with the teachers in the school," she relates. "I understood already then that I had leadership qualities as well as good mediating skills."
After graduating at the top of her high school class, Mansour-Khatib picked up and moved to England, where she studied law at Staffordshire University. "It was my father's dream that I study abroad," she explains. Upon returning to Israel, she began clerking and studying for the Israeli bar exam. After passing the test, she enrolled in a master's degree program in mediation at Bar-Ilan University, while beginning to specialize in family law.
She met Fouad Khatib, an attorney specializing in real estate and bankruptcy law, when she was 25, and they married soon thereafter. Ever since, the husband-and-wife team have been partners in a small practice in Tamra, located on the second floor of a building that houses a pre-school. About seven years ago their professional partnership technically ended when Fouad began working as a salaried lawyer both for his wife and another firm. In the traditional patriarchal society in which he was raised, it is rare to find a man employed by his wife. But Fouad seems perfectly fine with this arrangement.
The first person to suggest that Mansour-Khatib apply for a position as a judge on a religious court was Daoud Zini, president of the sharia appeals court. "He saw me wearing a head covering, which was very unusual at the time for Muslim lawyers," she relays, "so he said to me, 'Hana, you know that women are allowed to serve as judges on the sharia courts. There's no reason you shouldn't consider the idea.'"
That was about 15 years ago, long before she had developed her confidence and skills. But the seed was planted. Since then, Mansour-Khatib has worked on thousands of cases, representing clients mainly in sharia courts, but not only. She has also handled a large number of cases for the Legal Aid department of the Ministry of Justice, which provides counseling and services free of charge to those who qualify.
"All this helped increase my self-confidence, especially appearing before judges in the civil courts, where as a Muslim woman who covers her hair, I really stood out," she says. "Many of my Arab friends would ask me whether the Jewish judges weren't prejudiced against me, and I would tell them actually the opposite. They treated me extremely well and with lots of respect. I never once felt that I was discriminated against because of who I was or how I dressed."
The table in her spacious office is almost completely bare now, as most of her books have been packed up to be sent to her new office, whose location has yet to be determined, and her old cases have been filed away. Her many degrees and certificates hang on one wall, and her black legal robe on another. Dressed in a long black tunic dress and pants, a black-and-white print hijab covering her head, Mansour-Khatib reluctantly poses for a photo shoot.
"I don't like being photographed anymore," she says, "I gained so much weight while studying for the exams, because I was constantly craving sweets, and now I don't look as good as I used to."
Her husband pops in balancing a tray of sweet pastries in one hand, plates and napkins in the other. "Smile," he instructs his wife, a twinkle in his eye. "You don't want people to think you're going to be a tough judge."
Given her experience and expertise, Mansour-Khatib could have presented her candidacy as a judge on one of Israel's civil courts, but she chose not to. "I thought I could have much more impact on my community, and especially on Muslim women, by serving on a sharia court," she explains. Another advantage is that she's far more familiar with the sharia court system. "I'll be doing much the same work that I've always done – the main difference now is that I'll be facing the opposite side of the room."
Mansour-Khatib considers her greatest victory in court to be a ruling handed down in a child custody case in which she represented the mother. The case involved a young boy whose mother suffered from emotional problems and whose father was deemed unfit to care for him. At the recommendation of the local welfare department, the judge in the sharia court had ruled that the child be put in the custody of his paternal grandmother. "I became involved in this case at a rather late stage," recalls Mansour-Khatib. "I arrived at the court and saw this mother and child sitting together, and it was like watching a cat with its baby kitten. I had never before shed a tear in front of a judge, but this time I did."
Mansour-Khatib begged the qadi ruling on the case to freeze the judgment until she finished clarifying something. "I said it just as a stalling tactic because at that point I had no idea what I was going to check out," she confides. The judge agreed, and Mansour-Khatib discovered in the meantime that the boy's paternal grandfather had a record of domestic abuse. Putting the child in the home of him and his wife was, therefore, a dangerous move. Presented with this new information, the qadi agreed to grant Mansour-Khatib's wish and leave the boy in the custody of his mother.
Advocates for religious freedom have long maintained there is no justification for maintaining Jewish and Muslim religious courts – a relic of the British Mandate period – in modern Israeli society. Marriage and divorce disputes, they say, should be handled in the civil courts. Mansour-Khatib disagrees. "I don't know much about Jewish religious law, but I do know that Muslim religious law is definitely supportive of women's rights and that Muslim women receive much better protection under sharia law," she says.
Israel is not the first country to have women appointed as judges in its sharia courts. In the Palestinian Authority alone, three already serve in such positions. Still, as a Muslim woman, Mansour-Khatib says she wouldn't switch living in Israel for elsewhere. "I know that Muslim women in Israel do not have the same opportunities as Muslim men, and I know that Arabs in Israel still don't have the same opportunities as Jews, especially in the workplace, but given the choice, I would stay here because the potential to effect change in this country is much greater."
Asked if she would describe herself as a feminist, Mansour-Khatib pauses for a moment. Definitely not a "radical feminist," she says. But yes, after giving it some thought, she acknowledges that she does consider herself a feminist of sorts. "As I see it, the key to achieving equal rights for women is to act sensibly and to understand that things don't happen overnight," she says. "These are long-term processes. After all, look at how long it took for me to get this appointment."
The past few days have been exhausting, with well-wishers from around the country – Jewish and Muslim – calling and stopping by. As a result, Mansour-Khatib hasn't yet found time to celebrate her landmark appointment. But plans are already in the making, she says, for a huge wedding-style banquet to mark the occasion.
"And then," she continues, reaching over to squeeze her husband's hand, "Fouad and I are going to celebrate on our own."
Click the alert icon to follow topics:
SUBSCRIBERS JOIN THE CONVERSATION FASTER
Automatic approval of subscriber comments.

NOW: 40% OFF
ICYMI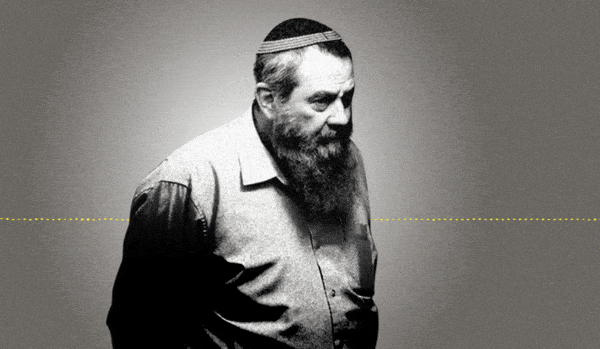 Jewish Law Above All: Recordings Reveal Far-right MK's Plan to Turn Israel Into Theocracy
Why I'm Turning My Back on My Jewish Identity
Down and Out: Why These New Immigrants Ended Up Leaving Israel
The Reality Behind 'The White Lotus' Sex Work Fantasy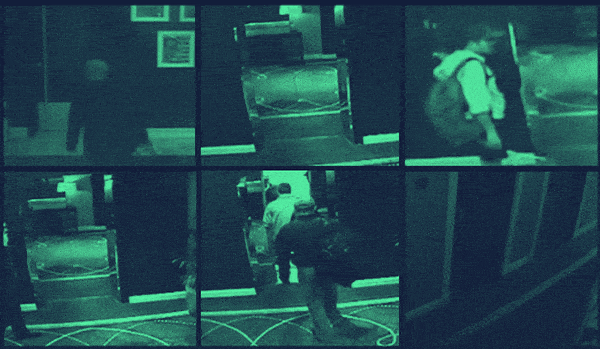 This 'Dystopian' Cyber Firm Could Have Saved Mossad Assassins From Exposure
Comeback Kid: How Netanyahu Took Back Power After 18 Months in Exile