Gideon Levy |
The Longest-serving Palestinian Inmate in Israeli Prison
He was released in a prisoner swap after serving 33 years for the murder of an Israeli officer, then sent back in on a technicality
Aman Nafa, Nael Barghouti's wife, in her home in Kobar.
Credit: Alex Levac
The three photographs on the chest of drawers at the entrance to the living room tell the whole unbelievable story. The first shot, from 1978, shows a long-haired youth. The second, taken 15 years later, is a portrait of a prisoner between his two aged parents, both of whom lean on canes. It was taken the last time they met. The third is of an elderly man, at the time of his release from prison.
Thirty-nine years separate the first and third images, and Nael Barghouti, the man in all of the photos, spent most of that time incarcerated in an Israeli prison for murdering Mordechai Yakoel, a bus driver, in 1978. There is no longer-serving prisoner than Barghouti, and no crueler arbitrary treatment by the authorities than that demonstrated in his case.
Barghouti was released as part of the Gilad Shalit deal in October 2011, after serving 33 years, but was sent back to prison 32 months later on the grounds that he had violated the terms of his release. He had been one of 70 prisoners freed as part of the deal – which involved an exchange of Palestinian inmates for the captured IDF soldier – who were rearrested in the wake of the abduction of three Israeli teens in the West Bank in June 2014. The arrests were made solely to placate the settlers, and shortly after the bodies of the three youths were found, Israel launched a brutal attack, known as Operation Protective Edge, in the Gaza Strip.
In May 2015, the military court in Ofer Prison found that Barghouti had not committed any offense since his release, but in February 2017 it reversed its decision. Barghouti, who had been incarcerated since June 2014, was sent to serve out the rest of his original punishment, which was disproportionate to begin with: life plus 18 years.
The accusations that led to his being locked up again – indefinitely? Giving a talk at a university about his experiences in prison, and reports in the Palestinian media that he was a candidate to become the Palestinian Authority's minister for prisoner affairs. That was apparently a sufficient basis for Israeli authorities to claim that he was in breach of the terms of his release. And enough to utterly devastate a person who already paid a debt twice as long as the average for his deed.
Now he's once more the "dean of prisoners," having chalked up 36 years and four months behind bars. Because of his age and his seniority among prisoners, Barghouti – who will turn 60 this year – is not taking part in the current hunger strike of Palestinian prisoners. He's already gone through more than enough hunger strikes in Israeli detention facilities.
Waiting in a lovely home with its breathtaking view, high up in the village of Kobar, northwest of Ramallah (and also the birthplace of one of Nael's relatives, and the most famous Palestinian prisoner of all, Marwan Barghouti) is Aman Nafa, Nael's wife. She too is a former prisoner, one of the heroines of the Palestinian struggle: She served nine years and was released, together with all the other Palestinian women then in prison, as part of the Oslo Accords.
Graceful and attractive, wearing a black head scarf and a traditional dress, Aman looks younger than her 53 years. She and Nael spent only 31 happy months in this house after their wedding – which took place a month after his release – before he was rearrested again. During those months they renovated the house, planted fruit trees in the garden that are now producing a yield, and dreamed of having a child.
When Nael was originally arrested, his sister, Hanan, was a girl of 12; now she's a grandmother. Hanan lives next door. Her eldest son is in an Israeli prison, sentenced to a five-year term for taking part in the demonstrations held when his uncle was sent back to jail. During one seven-year stretch of Nael's incarceration, no one was allowed to visit him. His mother did not see him for five years, and was only permitted a visit because she was dying. She arrived in an ambulance. Both her sons were then in prison. Limited visitation rights are just one of the reasons Palestinian prisoners launched their current hunger strike.
As in many Palestinian towns and villages, there's a protest tent in the public square of Kobar where a photograph of Marwan Barghouti also hangs. When Nael was arrested in 1978, his only brother, Omar, was also taken into custody, along with their cousin Farhi. The three were sentenced to life imprisonment for the same murder. Omar was released in 1985, as part of Israel's prisoner swap with Ahmed Jibril's organization; like Nael, Farhi was freed as part of the Shalit exchange. Farhi had a year-old son, Shadi, at the time of his arrest, and his wife was pregnant. By the time of Farhi's release, Shadi was himself a prisoner in an Israeli facility, serving a 27-year sentence for his part in terrorist attacks. Shadi is now taking part in the prisoners' hunger strike.
For his part, Omar has been jailed time and again since his release, and held in administrative detention – arrest without trial. All told, he has been in prison for 26 years, 14 of them as an administrative detainee. Now he's free.
Aman is from the village of Na'alin, also near Ramallah. She was arrested in 1987, and was impressed by the determination and spirit of the other female Palestinian prisoners. When she was a law student she had set out to perpetrate a terrorist attack on Jaffa Road in Jerusalem, in the wake of the massacre in the Sabra and Chatila refugee camps in the 1982 Lebanon War. But the attack never happened – she decided she was incapable of killing someone, she says now. She was sentenced to three-and-a-half years in prison for planning the attack, and two more years were added for violence against a warder while she was in jail. She was then sentenced to another 15 years for intending to murder a warder, before being released in 1997 with all the female prisoners.
After Aman's release, Nael, then still in prison, sent members of his family to ask for her hand. He had seen a report of her arrest on Israeli television, and he told his fellow inmates: That woman will be my wife. Aman, who didn't know him and was denied permission to visit him because she was an ex-prisoner, rejected the proposal. At the time, she was studying English at university and was employed in the Palestinian Ministry of Youth and Sports. She subsequently married an American Muslim of Ethiopian origin; the couple had a son, who is now 18. When it turned out that her husband was denied a permit to remain in the West Bank and that she could not get a U.S. visa because of her security record, she ended the marriage.
Nael saw Aman again when she hosted a program about family matters on Palestinian television. It would be seven more years before he was released; she saw him at the reception held for freed prisoners at the Muqata, Palestinian Authority headquarters in Ramallah. The next day they spoke by phone and decided they wanted to spend the rest of their lives together. They were married a month later and had a double celebration: one in Ramallah, attended by top PA figures, and the other in Nael's village of Kobar.
Nael was the first Shalit-deal prisoner to get married. So began 31 months of freedom. Aman drove him around while he took driving lessons for the first time in his life. Under the terms of his release, he had to report once every two months to the military government's Civil Administration in Beit El. A year later, when his brother, Omar, got out of prison, it was the first time in 34 years that the two brothers had been free together. His wife remembers the first time he jumped into a swimming pool – he couldn't swim. At weddings he proved himself a skilled debka dancer. Nael enrolled to study history at Jerusalem-based Al Quds Open University. Life smiled at the couple.
Until the night of June 17, 2014. Nael was watching television in the living room, unable to sleep. Aman woke from a dream in which she saw herself surrounded by a group of 14-year-old children. He told her that it was sign of the children they would yet have; he fell asleep but she was awake. At 2 A.M., Israeli soldiers arrived. She was afraid to wake him up. After he was roused by the noise, she recalls, Nael was more frightened than she'd ever seen him. The soldiers made him kneel on the floor and then bound him, hands on his head. A terrible sight, a devastating image that she will never forget – her husband's humiliation. Nael was silent. She started to shout and protest, and was moved to another room where a young soldier guarded her.
Nael's interrogators wanted to know if he was with Hamas, or if he received money from the movement. The house was turned upside down in the course of a 90-minute search. "Aman, they want to take me," he shouted suddenly from the other room. The soldiers did not let them say goodbye. She ran after him with a shirt, so he wouldn't catch cold. The soldiers tried to drive her off. At that stage, she says, she wouldn't have cared if they'd shot her.
"We never thought it would happen to him," she says now. "We were sure that we were done with that chapter in our lives." The following morning she went to the International Red Cross and to the Palestinian Prisoners Club in Ramallah seeking information about Nael.
Her world collapsed around her, but she keeps smiling. That "is the secret of the Palestinian people," she says. Nothing, it seems, can break this strong woman.
Initially Nael was sentenced to 30 months in prison for violating the conditions of his release. But when that term ended, he was not set free. Then, two months ago came the astounding news that he would have to complete his life-plus-18-years sentence, originally meted out in 1978. From a gray Israel Prison Service duffle bag, Aman takes out paintings by prisoners that were done on the basis of ideas suggested by Nael: an eagle in the sky, symbolizing freedom; a camel, which stands for patience; and date trees emblematic of the family. The paintings were done in Nafha Prison, in Mitzpeh Ramon, in 1996.
Click the alert icon to follow topics:
ICYMI
The Artist Who Survived Auschwitz Thought Israel Was 'Worse Than the Concentration Camp'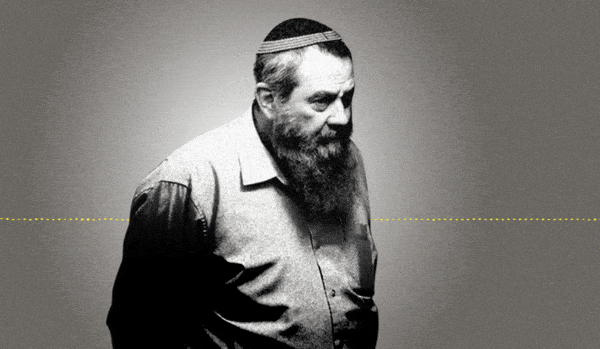 Jewish Law Above All: Recordings Reveal Far-right MK's Plan to Turn Israel Into Theocracy
Why I'm Turning My Back on My Jewish Identity
Down and Out: Why These New Immigrants Ended Up Leaving Israel
The Reality Behind 'The White Lotus' Sex Work Fantasy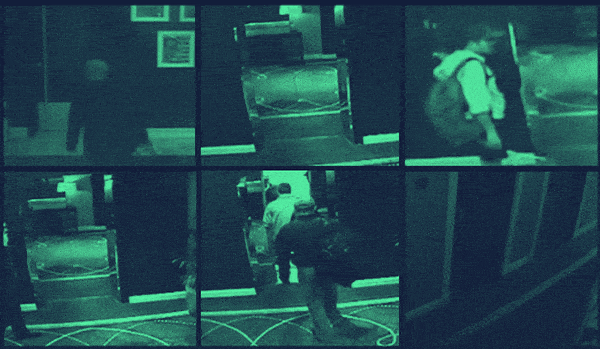 This 'Dystopian' Cyber Firm Could Have Saved Mossad Assassins From Exposure