Analysis |
Netanyahu's Senior Minister Has a Score to Settle With Him. And It Might Seal His Fate
Finance minister Moshe Kahlon isn't likely to forget how the Prime Minister slyly made him appear to be the bad guy in the public broadcasting corporation affair
Illustration.
Credit: Amos Biderman
On Thursday, Finance Minister Moshe Kahlon was on his way to Beit She'an, where an agreement will be signed in about a month for the construction of hundreds of new housing units. A busy day awaited him, with a tight schedule of meetings and visits in preparation for the deal. When the ceremony is held, he knows he will find Prime Minister Benjamin Netanyahu – the eternal hitchhiker who never misses an opportunity to ride the coattails of his ministers' achievements – alongside him on the festive stage.
There were two similar ceremonies last week, in Or Yehuda and Beit Shemesh. On both occasions, the uninvited Netanyahu was there on the stage, next to Kahlon. Judging by their expressions – particularly that of the finance minister, who did all he could to avoid the premier's gaze – this could have been a Remembrance Day event.
It's hard to prophesy about the future, Shimon Peres once said. With due caution, one could say the confrontation between Kahlon and Netanyahu has sealed the latter's fate. Kahlon always says he never leaves a score unsettled. In the end, all debts will be paid. He won't forgive or forget how Netanyahu maneuvered him, with slyness and sophistication, into a corner in which he appeared to be the bad guy in the public broadcasting corporation affair.
Even with a week's perspective, it's hard to understand why Netanyahu chose to humiliate and make a revenge-seeking enemy out of someone without whom he has no government at this stage, and probably will not after the next election, either. This is based on the assumption that Netanyahu runs at the head of Likud and is not removed before then, due to one or more indictments in the matters currently under investigation by the police. This also assumes he wins and wishes to form a governing coalition similar to the current one.
The saga over the new broadcasting corporation (Kan) is getting more convoluted daily. It is sinking in a sea of problems: technical ones, procedural ones, political ones. A new bill has yet to be prepared or reached the Knesset, where an obstacle course awaits it. The petitions to the High Court of Justice on this matter have not been heard, either.
In the meantime, two different deputies to Attorney General Avichai Mendelblit have voiced their objection to the convoluted agreement that was concocted, with multiple reservations also being raised by treasury officials. Not one person in the relevant ministries can sketch, just before the holidays, a clear picture of the proposed news corporation Netanyahu and Kahlon agreed on a week ago.
The Netanyahu government is giving a bad name to the concept of improvisation. The ministers are trying, but an ill wind hangs over their heads. Other than complaining and sighing, they are incapable of doing anything about it. More than 25 years ago, in Britain, there was a prime minister who started behaving erratically, as if she'd lost her bearings in a matter connected to the imposition of an unjustified tax [the community charge] on her citizens. Her ministers were not afraid. They went to see her one by one, telling her she had lost their confidence and that they didn't trust her anymore. She went home, the tax was canceled and the Conservative party was saved. Netanyahu can rest easy – this won't happy in his Likud party.
The history minister
Even when Netanyahu is right, he has to express himself in an awful manner that is more suitable to social media, evoking great discomfort and despair regarding the entourage surrounding him and his own judgment.
Earlier this week, he had his umpteenth run-in with his nemesis, Habayit Hayehudi Chairman Naftali Bennett. The pretext this time was the understandings regarding construction in the territories, reached between the Prime Minister's Office and the new Trump administration.
Bennett and party colleague Ayelet Shaked voted at the cabinet meeting last Thursday for restricting settlement construction (!), as well as for the other understandings presented by Netanyahu. Later in the week, Bennett was stewing over the ramifications of his vote – perhaps he heard something from someone at synagogue. On Sunday, he fired off a barrage of nervous tweets, attacking what he had just voted for. A "historic missed opportunity"; "A strategic error"; "The problem isn't Trump but Israel's government"; "It's all due to a lack of Israeli initiative," and so forth, went the tweets.
No wonder Netanyahu blew a gasket. How much can one take of this double standard? There's no limit to the gall, voting yay in the cabinet and then tweeting nay. There has to be a minimum degree of collective responsibility. Bennett knows the difficult constraints under which Netanyahu has to operate with regard to a new U.S. president and administration, a particularly unpredictable and capricious one. He doesn't always have to don his ideological feathers. One can hold back occasionally.
Obviously, the leader of Habayit Hayehudi has to distinguish his party from Likud ahead of a general election. He is obviously regretting the fact that in previous elections he allowed Netanyahu to sneak into his backyard and steal five to six Knesset seats from him. He's obviously sworn not to let that happen again. Nevertheless, all of this doesn't justify such unruly behavior. It's not even clear his voters are impressed by these tweets or view them as adequate contrition over his party's votes in the cabinet.
If Bennett really believes the government – in which he is an important and key member – is making historical and strategic errors (everything for him is historical or strategic), he should quit the coalition and lead his party proudly into the next election. After the Trump administration set out on its way, he tweeted "A sea change!" He told Israelis the Palestinian flag was coming down, to be replaced by the flag of the settlements and annexation. Now, it turns out nothing has changed. Everything has stayed the same. Trump repeats his fervent wish to achieve a peace deal between the Israelis and Palestinians.
In his distress, Bennett chose to absolve the U.S. president of any responsibility and lay all the blame on Netanyahu, who obviously had to respond. Well, he didn't really have to, but the press release he approved was a succession of curses and jumbled alternative facts that would not have embarrassed your average lowbrow, belligerent blogger.
Bennett was accused of succumbing to pressure from the New Israel Fund; of legitimizing the poems of Palestinian national poet Mahmoud Darwish in the schools curriculum; of allowing a woman from the "far left" to control the content of civics studies, while ignoring "Palestinian incitement" in schools within the Arab community and East Jerusalem.
It is unnecessary to say how these words are absurd and baseless, inciting and unbridled. The statement was formulated by one of son Yair Netanyahu's friends, who was recruited to work in the Prime Minister's Office. These are the people, and this is their style. A bunch of hoodlums has taken over the Prime Minister's media pronouncements, and no one except the Israeli voter can put a stop to it.
Regarding silence
In the spring of 2014, two promising and honest politicians were at the birth of the much-needed reform of public broadcasting: Communications Minister Gilad Erdan and then-Finance Minister Yair Lapid.
The former, a Likud lawmaker, was the main reformer, the instigator and thinker, the one pushing it forward. The latter, the head of the centrist Yesh Atid party, bore all the scars of working in the Israel Broadcasting Authority from his time as a talk show host, knowing full well its maladies, defects and flaws. He joined in, allocating the necessary funds.
One would have expected the two of them now to stand like a rock beside the new corporation in its hour of need, in light of the ugly attack the coalition is committing against it. This is basic leadership, suitable for beginners, something that MK Yehudah Glick (Likud) brought with him from home.
For Lapid, this is a well thought-out, two-headed strategy. It stands on two legs. The first is meant to make voters forget – at any cost, and by whatever means – his not-so-distant past as a failed finance minister between 2013 and 2014. Any statement, hint, reference, direct or indirect mention of anything that could bring his term as finance minister in the previous government to public awareness are totally forbidden. Wise counsel he received early this term suggested he pretend to be the foreign minister and roam the world, meet congressmen, only hold a few interviews – and when doing so, say nothing about anything.
The second leg Lapid leans on is to distance himself from anything carrying a whiff – even an elusive trace – of "left." That propaganda wizard Netanyahu managed to brand the new corporation as a leftist organization, one that is sympathetic to terrorists, a wastrel, an antigovernment and anti-Zionist organization, a branch of Breaking the Silence.
When you see journalists from Kan coming one by one to the virtual pillory, in order to explain that they're not accursed leftists but in fact decent, honest and completely normal professionals, you understand the depth of the trouble we're in.
Lapid knows Netanyahu is lying from A to Z. That his words are baseless, pitiful lies, a heap of garbage and a contemptible concoction. If he had a shred of integrity, he would not hold his silence. However, the Yesh Atid head is wary of being labeled a defender of "lefties," so as not to fall victim to the incomparable smear machine of Likud propaganda.
The politician who was a journalist for his entire adult life, whose father was a journalist and whose wife works for a newspaper – one who took pride in the broadcasting reform and insisted that a parliamentary committee headed by a lawmaker from his party, Karin Elharrar – would prepare the bill, now prefers to skulk to the other side of the road. Just so that nothing "leftist" taints him, heaven forbid.
It was there in the backyard that he met his accomplice, Erdan. Let's assume Lapid's silence serves him well. Maybe. One can't say the same of Erdan. His flight from any association with the corporation has not served him well at all. He looked like a coward. The media reminded him daily of something he didn't want to be reminded of. He became a sad joke on his much-loved Twitter. His party colleagues, ministers Ofir Akunis and Miri Regev, take great pleasure in beating him up at every opportunity, reminding everyone who initiated, navigated and decided to establish the broadcasting corporation.
Erdan kept quiet for many weeks. Only at the end of last week did he finally give an interview to business daily Globes, in which he justified his actions, saying what he needed to say in this destructive and insane campaign Netanyahu is waging against Kan. Belatedly, and possibly fatally late for him, he realized he had nothing to lose and that his silence, hiding and cowering only hurt him and damaged him more than helped him among Likud voters. Whether he sides with the corporation or does not, Netanyahu bears him ill will and will never appoint him to a senior post in the cabinet. In any government.
His supporters in the party will continue to support him, though, and his rivals will stay his opponents. Independence Day is approaching and the spirit of that day may have finally descended on the reform's instigator, who is watching his creation sinking in the sea, while Bibi and Sara, Miri and David, are singing (to paraphrase the Haggadah).
Another year
The return of the self-exiled minister Gideon Sa'ar to political activity in his Likud party after a two-and-a-half year hiatus is not a trivial matter. Likud, despite being a powerful and established ruling party, has in recent years become a way station going in one direction – outward.
Moshe Kahlon, Dan Meridor, Reuven Rivlin, Limor Livnat, Michael Eitan, Moshe Ya'alon, Silvan Shalom – not exactly the worst public officials. Each had his own reasons and motives, leaving willingly or forced to leave, quietly or angrily. Some left the party, which took on worse features, while others ended their active public activities from within its ranks.
There were many good people among the departees, with only a few returning. Sa'ar left the Knesset and government in November 2014, but remained a Likud member. Every time he was asked, he said that every break has an end. Now the end of the Netanyahu era seems closer than ever, it's obviously the right time to return.
A Channel 10 survey showed that, despite the lengthy recess, Sa'ar is seen as a leading candidate in Likud and the right-wing camp for replacing Netanyahu. If he were heading Likud now, polls show the party would get two more Knesset seats than with Netanyahu at the helm (29 vs. 27).
Seemingly one can get off Ariel Sharon's mythological wheel, move sideways and catch one's breath, looking in from the sidelines, yet still return home safely. Possibly even stronger. Not every departure is terminal. Not every drop will lead to evaporation. Maybe the original much-quoted Sharon imagery needs refreshing.
Kahlon once said that when one leaves, one always buys a reentry ticket. Kahlon is a great example of the shattering of the wheel myth. He left Likud a bitter man, angry and fed up with Netanyahu, after holding junior portfolios such as communications and welfare. He returned two years later at the head of a party of 10 MKs, going straight to the Finance Ministry, carrying a social-economic toolbox bursting at the seams that no predecessor was blessed with.
The ministerial power is still there, but the bitterness, anger and frustration with Netanyahu have also returned.
Click the alert icon to follow topics:
ICYMI
Ken Burns' Brilliant 'The U.S. and the Holocaust' Has Only One Problem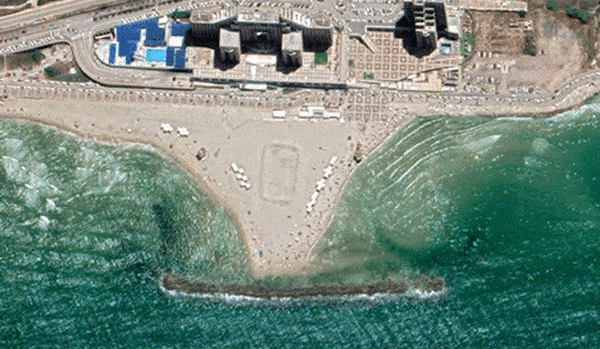 Facing Rapid Rise in Sea Levels, Israel Could Lose Large Parts of Its Coastline by 2050
Lapid to Haaretz: 'I Have Learned to Respect the Left'
The Mossad's Fateful 48 Hours Before the Yom Kippur War
As Israel Reins in Its Cyberarms Industry, an Ex-intel Officer Is Building a New Empire
How the Queen's Death Changes British Jewry's Most Distinctive Prayer