Analysis |
Forget Trump, Settlements, Hamas and Terror Threats: Only One Issue Had Netanyahu Seeing Red
An inside look at how Benjamin Netanyahu used the threat of early elections to silence yet another political death knell.
Benjamin Netanyahu and Moshe Kahlon.
Credit: Olivier Fitoussi
The witch's brew that has brought the political system to the point of nausea in recent weeks ended Thursday with a twisted and no less nauseating agreement between Prime Minister Benjamin Netanyahu and Finance Minister Moshe Kahlon. The threat of early elections, if it ever existed, has disappeared, until the next attack of madness, or alternatively, until Netanyahu is indicted – whichever comes first.
Netanyahu won this ego war, at least in the short term. Israel's free press, his bte noire, suffered a harsh blow. He wanted to close the new public broadcasting corporation, fire its executives, revive the ailing Israel Broadcasting Authority and preserve the job of a family friend, Channel 1 television economic analyst Oded Shahar, who will always be grateful to him and his wife, Sara, for what they did. And he succeeded. Bibi ("in the end, I get what I want") proved that he hasn't lost his touch.
With help from Attorney General Avichai Mendelblit, he achieved his goal in a more elegant fashion, so to speak – not by shutting down the corporation or chopping off heads, but by creating a "news company" separate from the main corporation. The news company will essentially be the same uninteresting channel known today as Channel 1 television.
What about the hundreds of corporation employees who left their old jobs after the Knesset passed a law establishing the new broadcaster and will now be unemployed? Netanyahu will live with that. He's already spent his limited amount of fake compassion on IBA employees.
For him, this is just one small piece of the puzzle. His big plan – breaking up Channel 2 television, importing oligarchs from overseas to set up submissive channels like Channel 20, or like his mouthpiece, the daily Israel Hayom, and thereby achieving control over all the electronic media, both public and commercial – isn't happening. There are legal problems. But he doubtless told himself Thursday, "We've conquered another hill; we'll regroup and press onward."
When news of the agreement first broke Thursday morning, it was mistakenly called a compromise. Once the details became known, it became clear that this was like a compromise between the wolf and the lamb.
Kahlon had made it clear from the start that he was willing to concede the essence to preserve the shell: The corporation must begin broadcasting on schedule and its budget mustn't be increased. A two- or three-week delay doesn't count. He was publicly furious when the corporation's executives announced Geula Even-Sa'ar's appointment as the principal news anchor at the height of the crisis. He was willing to deliver up their heads without batting an eye.
Netanyahu seized the opportunity. Within the legal constraints set by Mendelblit, he maximized his profit. The androgynous creature that emerged from his office's negotiations with the treasury is utterly malformed. It has a long and troubled road ahead, politically, legally and technically.
And that's exactly what Netanyahu wanted – chaos, uncertainty, additional delays. Thus both the young new corporation and the creaking old one will continue stumbling along, weak, frightened and easily influenced. That's how Bibi likes his media.
Kahlon came off badly. Now, everyone hates him – both IBA employees and corporation employees.
But to say that Netanyahu emerged from this mud wrestling the victor is shortsighted. Polls show that a large majority of the public think he's lying and acting out of ulterior motives, that Geula Even Sa'ar deserved her job, and so forth. And that's without even mentioning the politicians, many of whom are saying, "Enough already!"
The China Syndrome
Ever since he returned, sick, from China, Netanyahu has devoted most of his time to the broadcasting corporation. It's important for the public to know what the world's busiest prime minister, in the world's most threatened country, wastes his time on for the sake of satisfying his caprices.
He held marathon meetings with Kahlon, with bureaucrats from the Prime Minister's Office, the treasury and the Communications Ministry, with the attorney general and his deputies, and about what? About a broadcasting corporation that has become his and his wife's obsession du jour.
People who attended these meetings described a frantic, capricious, angry, suspicious man with a persecution complex who blamed the whole world for his troubles. "It's not clear how his wires are attached," one said. "You'd need an MRI to understand what's going on in his brain."
Aren't all those wasted hours a shame? Wouldn't it have been better to spend all that energy on issues important to the general public? And that's not even to mention the chutzpah of his dealing with the media at all when he's a walking conflict of interests, a tangle of personal interests and ties to interested parties, a man suspected of a serious crime related to the media. It's spitting in the legal system's face.
Mendelblit's entry into the picture reduced Netanyahu's room to maneuver. Time after time, Mendelblit and his staff poured cold water on Bibi's rampages. Given that two senior members of Netanyahu's party, David Bitan and Miri Regev, "said explicitly that the government has to control the corporation's broadcasts, how will we persuade the High Court of Justice that everything is businesslike, professional, disconnected from politics?" one demanded.
Netanyahu was furious. "So they said it, so what? Everyone's allowed to say anything he pleases." Wonderful, suddenly he's in favor of freedom of expression, one participant muttered in a colleague's ear.
All this recalls the saga of the illegal settlement outpost Amona. Netanyahu spent dozens of hours poring over maps with legal advisers and settlement representatives in an effort to find an alternative location for the settlers who knowingly built their houses on stolen land. When they summoned him to his office in the middle of the night, he jumped out of bed and ran to appease them.
Amona and the broadcasting corporation – that's ultimately what will be remembered about this government, this prime minister. It's been weeks since that illegal, isolated outpost with a few dozen residents was evacuated from its hilltop in the middle of nowhere, but the issue of finding an alternative location is still with us, at the heart of diplomatic talks with the White House.
It's been almost three years since the cabinet and Knesset passed the broadcasting reform that created the corporation. It will be years, if ever, before the infant corporation can provide real competition to the two commercial television channels. But the prime minister hasn't been able to leave it alone. Some of his ministers say he's acting as like he's completely lost it.
The ministers shrugged despairingly; even the most experienced threw up their hands. "What, for God's sake, is he doing?" one asked this week. "Pesach is approaching, there's a real danger of terror attacks, the south is a tinderbox that could explode at any moment, Trump is working on a new diplomatic initiative, and Bibi is totally immersed in the broadcast corporation."
Over the past week, he's been out of touch with ministers and party leaders, even those he usually talks with frequently. "That's it, we've ceased to understand him," said the leader of one party in the governing coalition.
"Moshe Kahlon found himself in a corner he never sought, as the standard-bearer of public broadcasting," this cabinet minister added. "What interest does he have in that? If the economic situation is good and housing prices fall, who'll remind Kahlon that the corporation wasn't established? And if the situation is bad and housing prices keep climbing, will anyone vote for him because the corporation began broadcasting?"
I asked this minister whether he and his colleagues had tried to persuade Kahlon to compromise, to capitulate. "No," he responded. "We have no complaints against him. It's Netanyahu who's behaving inappropriately."
Before the weekly cabinet meeting on Sunday, the heads of the other four coalition parties met by themselves, without Netanyahu and Kahlon. They decided that Habayit Hayehudi, United Torah Judaism, Shas and Yisrael Beiteinu should issue a joint statement – a very rare move – voicing vehement opposition to early elections.
They then gave Netanyahu's bureau a heads-up. "He should know we won't forgive him if he drags us into elections over this madness," they warned.
One of Netanyahu's aides promptly ran over to them, panicked. "Wait with this," he begged them. "It's liable to weaken us in the negotiations with Kahlon."
The party leaders agreed, but their message was transmitted, and apparently understood. Elections are out. And so is the free press.
Click the alert icon to follow topics:
ICYMI
Ken Burns' Brilliant 'The U.S. and the Holocaust' Has Only One Problem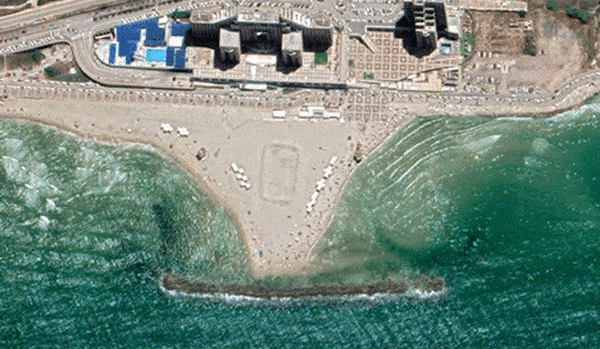 Facing Rapid Rise in Sea Levels, Israel Could Lose Large Parts of Its Coastline by 2050
As Israel Reins in Its Cyberarms Industry, an Ex-intel Officer Is Building a New Empire
How the Queen's Death Changes British Jewry's Most Distinctive Prayer
Chile Community Leaders 'Horrified' by Treatment of Israeli Envoy
Over 120 Countries, but Never Israel: Queen Elizabeth II's Unofficial Boycott