Analysis |
Bibi the Invincible: Netanyahu Is Acting Irrationally but Political Arithmetic Is in His Favor
Why is the prime minister taking on the Knesset and the media establishment in a pointless crusade against the public broadcasting corporation? Because he can.
Prime Minister Netanyahu at a cabinet meeting, March 16, 2017. Breathing the intoxicating air of political invincibility.
Credit: Amir Cohen/AP
Benjamin Netanyahu looks like he's playing with fire. His ongoing crusade to strangle at birth the new public broadcasting corporation, scheduled to begin operations on April 30, has put him on a collision course with both the entire political and media establishments.
With the exception of a small handful of toadying ministers and members of Knesset, and a few hundred employees in the soon-to-be disbanded Israel Broadcasting Authority, just about no one in Israel understands what he's fighting for, or at least claims to be fighting for. Not even the majority among the prime minister's supporters in Likud, many of whom have openly questioned the wisdom of threatening to hold early elections if Finance Minister Moshe Kahlon doesn't agree to defund the new corporation, also called Kan (Here), and to keep IBA alive.
A host of possible reasons have been given for Netanyahu's seemingly irrational behavior with respect to the corporation. Is he trying to force Kahlon out of the coalition and put the country on track for elections in the hope that they could shield him from a possible corruption indictment? Netanyahu has been in this position before and he knows that elections won't hold back the investigators. In fact, they could even make an indictment by Attorney General Avichai Mendelblit more likely, since the political implications of such a move will be less consequential with elections on the way anyway.
Another reason often cited for his behavior is Netanyahu's well-known paranoia of the media, which he believes is always out to get to him (and, to be fair, a large part of the local media is indeed out to get Bibi). But even in a paranoid state Netanyahu is still a rational political operator and he knows full well there is no way that in the six weeks left until April 30 – with the Knesset on its long Pesach break – there's no way the new broadcasting law (which the premier himself voted for in the last Knesset) can possibly be repealed or changed.
Then there's the "weekend effect" theory: that Netanyahu routinely changes his mind after family Shabbat meals, when his wife Sara and elder son Yair egg him on to confront his enemies, real and imagined. The timing of the latest twist in the saga gives some credence to this theory. Last Thursday evening Netanyahu and Kahlon agreed that Kan would begin broadcasting on schedule and that the coalition during the next Knesset session would pass a new media regulation law, giving the government control over all public broadcasting. Then along came Shabbat eve and the next day Netanyahu had ditched the agreement and was threatening early elections if Kahlon didn't back down.
But the "weekend effect" and Sara and son's mephistophelian influence have their limits. Even they can't beat political arithmetic. When the numbers were against them, even the Netanyahu family had to swallow the appointments of their worst enemies – like Reuven Rivlin for president or Naftali Bennett and Ayelet Shaked as senior ministers. Also in this case, the numbers dictate that the corporation will come to life. So why is Netanyahu taking on all comers? Because he can. At least he believes he can.
In the inner bubble of the Prime Minister's Office "aquarium" and at 30,000 feet, flying every other week between continents, Netanyahu is breathing the intoxicating air of political invincibility. On the ground it may look as if he is bogged down in corruption investigations and coalition complications, but Netanyahu is experiencing events at a different level.
He is the man who outlasted two terms of a hostile American president, and not only has he emerged unscathed from this long period of frost in Washington, D.C., but Barack Obama even signed off on a $38 billion military aid package to Israel before leaving office. Now Netanyahu has a new president with an administration filled with friendly figures, who even conveniently call him up in the middle of questioning by the Israel Police.
And as far as those pesky probes go, he is convinced that nothing untoward will emerge from them. He won't be brought down for accepting a few boxes of Cuban cigars. Not when it's so clear that there is no statesman of his stature, not just in Israel, but in the world, who can shuttle between Donald Trump and Vladimir Putin with his dexterity.
Netanyahu truly believes he is omnipotent. Just look how he beat down all opposition to his grand designs for exploiting the natural gas finds off Israel's coastline. It's all coming together exactly as planned and the protesters can go to hell. Everything is working for him. He decides to designate "smart transportation" as the government's priority and in a matter of weeks Intel writes a $15.3 billion check for Mobileye. His critics accuse Netanyahu of isolating Israel due to his intransigence over the diplomatic process with the Palestinians, but barely a day goes by when he doesn't host in Jerusalem another president, prime minister or foreign minister from every corner of the globe.
Now that the Knesset has approved his two-year budget, ensuring that he stays in power until 2019, the premier can threaten and bully his coalition partners and ministers with the prospect of early elections. They are the ones who stand to lose their ambitious ministerial plans. Netanyahu doesn't see any rival on the horizon who can both win the top spot in an election and form their own coalition without him, as long as he has the right-wing and the ultra-Orthodox, or Haredi, parties in the bag – and he does. Let them call his bluff. He will win an early election: The public doesn't like him but can't see an alternative to his leadership either.
This is just how he likes his coalition. With Kahlon fighting the Likud ministers. With Bennett and Avigdor Lieberman squaring off over firing big-mouthed rabbis. With the Likudniks squabbling among themselves and Netanyahu's old Haredi allies quietly controlling the purse strings through the Knesset Finance Committee.
Meanwhile, the opposition is in even greater disarray, split between the autocratic Yesh Atid and disorganized Labor. An entire political generation has come and gone, Netanyahu is one of only three remaining politicians who entered the Knesset in the 1980s and everyone else is a lightweight in his eyes. Let them quarrel over childish matters while he builds a global alliance against Iran.
It could all come crashing down. Mendelblit could indict him. The unpredictable Trump administration could prove a lot less friendly and force Netanyahu into making unwelcome concessions to the Palestinians. Putin may decide to draw a line in Syria, limiting Israel's freedom to operate against Hezbollah. The Startup Nation could lose steam and all the many politicians the premier has pissed off over the years could finally work out their rivalries and get together to finally oust him.
Political calculations will probably dictate a compromise on public broadcasting in a few days. For now, however, Netanyahu is confident that he will continue to prevail, so why rush?
Click the alert icon to follow topics:
ICYMI
Ken Burns' Brilliant 'The U.S. and the Holocaust' Has Only One Problem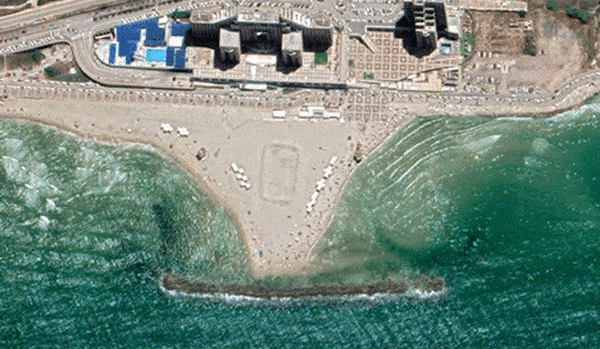 Facing Rapid Rise in Sea Levels, Israel Could Lose Large Parts of Its Coastline by 2050
Lapid to Haaretz: 'I Have Learned to Respect the Left'
The Mossad's Fateful 48 Hours Before the Yom Kippur War
As Israel Reins in Its Cyberarms Industry, an Ex-intel Officer Is Building a New Empire
How the Queen's Death Changes British Jewry's Most Distinctive Prayer