Analysis |
With Obama Gone, Israeli Liberals Have Lost Their Defensive Shield
Trump may not herald settlement expansion or end of two-state solution, but could allow Israeli right to dismantle Israel's democracy.
U.S. President Donald Trump, right, and Benjamin Netanyahu, Israel's prime minister, walk into the White House in Washington, D.C., U.S., on Wednesday, Feb. 15, 2017.
Credit: Andrew Harrer/Bloomberg
The Entry to Israel Law (Amendment 27) 5777-2017 that was approved by the Knesset this week received more media coverage abroad than in Israel.
The law, which bans the entry to Israel of any person who "knowingly publishes a public call" to boycott Israel – or participates in such a boycott – also garnered more public protest, however feeble, outside the country. The American Jewish Committee, which usually shies away from criticizing Israel, said the new law was "troubling." Even the State Department spokesperson mumbled something in favor of free speech, adding, however, that Israel was free to make its own decisions.
>> Get all updates on Israel and Trump: Download our free App, and Subscribe >>
One shouldn't exaggerate, of course. Most of the world is otherwise engaged with other worries these days, first and foremost with the unfathomable Donald Trump. In the general scheme of dangerous hotspots around the world, from Syria to China, from NATO to North Korea, Israel's decision to block entry of boycott supporters is more ignorable than ever before. The White House no longer condemns anti-democratic measures taken by Israel, and other countries may be following suit. Trump himself is like a black hole, swallowing up the world's attention and allowing other countries, including Israel, to advance malevolent agendas under cover of darkness.
More surprising, but only to the naive among us, was the relative calm with which the new legislation was received in Israel. Left-wing and Arab members of Knesset dutifully protested during Monday's Knesset debate, but most parliamentarians, including representatives of Yair Lapid's ostensibly centrist Yesh Atid party, voted in favor, as did the religious-nationalist bloc that controls the government, of course. The media reported the passage but refrained from analysis or commentary, moving right on to the investigations of Prime Minister Netanyahu, the scandal surrounding the rant of national religious Rabbi Levinstein against female soldiers, and the proposed law against Muslim muezzins, which sparked eminently more photographable scenes in the Knesset.
In Israel 2017, a law that closes Israel's doors to supporters of a boycott of Israel, as well to those who advocate or participate in a boycott of settlements alone, merits hardly a yawn. The law purports to apply only to foreigners, but by inference it brands all those who are sympathetic to them or their cause as tainted goods. Hundreds of thousands of Jews and non-Jews, in Israel and abroad, who had hitherto considered themselves lovers of Israel, have now been classified as supporters of "anti-Semites," as all boycott supporters were labeled by the law's chief proponent, MK Bezalel Smotrich of Habayit Hayehudi. What else is new, his listless victims will ask, before moving their dial to a cooking reality show or the Barcelona soccer game.
Unlike the United States, there won't be thousands of people taking to the streets in protest, and if there will be a protest, only a handful of habitual demonstrators will attend. We won't see scores of lawyers volunteering to defend those barred from entering the country just as the act of standing up for Palestinian rights, trampled on a daily basis, has been left mostly to NGO do-gooders, who are also fighting now for their lives. The erosion of democracy, the dismantling of Zionism, the trampling of Israel's good name in the world – what's left of it, at least – doesn't excite anyone anymore. The catatonic majority, or perhaps minority, assures itself that protest is a job for politicians anyway.
The differences between the civil reactions in Israel and in the United States to government efforts to infringe on democracy are huge, but hardly inexplicable. Trump's electoral victory shocked most Americans, especially those who voted against him. Much of the energy that we see in demonstrations and resistance to Trump's proposals is a by-product of the rage and frustration that his unforeseeable election has generated.
In Israel, on the other hand, it's been a slow and steady process that has gone on for decades, even though it has admittedly accelerated in recent years. Much of the public doesn't care, and the part that is supposed to be outraged by the ongoing attacks on democracy is tired and despondent. It suffers from the well-known syndrome of the frog that stays put in the water that is being gradually brought to a boiling point, even though that's just a myth. Unlike the Israeli public, in reality the frog usually jumps up and saves itself in the nick of time.
>> The Chemisphere newsletter: A rundown of this week's main stories and what to expect ahead - Sign up now
The security situation plays a major role too, of course. A few weeks after the 9/11 terrorist attacks most of the American public gave overwhelming support to George W. Bush's Patriot Act, which swept away constitutional safeguards and gave police and intelligence bodies unprecedented powers. But as the traumatic memories faded into the background, opposition to the bill grew more vocal, until it was finally replaced in 2015, spurred on by Edward Snowden's revelations about the extent to which the intelligence agencies had exploited their new authority. The limitations that Trump is now trying to impose on Muslim immigration, which encountered stiff resistance when first introduced and weaker opposition in his second attempt, would have been easily approved if they'd been offered after 9/11 or following, God forbid, a new major terror attack. As it is, about half the American public supports them.
Israel's story is different, not only because the security threat is a constant presence. Israel does not have America's historical commitment to a constitution or civil liberties. It has never produced a truly massive popular movement meant to safeguard civil rights, either Arab or Jewish. And religion, anti-liberal by nature, controls most of its government.
To all of these one must add the success of the right wing and its fellow travelers in persuading much of the public that organizations fighting for human rights are synonymous with enemies of the state. Insignificant support given by the New Israel Fund to a handful of groups with members who support BDS was leveraged to demonize the fundraising organization, which devotes most of its resources and efforts to civil society and equality between Jews and Arabs.
NGOs such as Breaking the Silence are deemed treasonous not because of the "lies" its members supposedly tell but because it "informs" on errant IDF behavior in the West Bank, even if its accounts are true. Many Israelis are convinced that the only criminal in the notorious case of Elor Azaria was B'Tselem, which filmed him killing a wounded, unarmed terrorist in Hebron, and not Azaria himself, who has been convicted of manslaughter.
American civil society and its liberal champions have natural clients, which their Israeli counterparts lack. Minorities in the United States flock to the Democratic Party to protect them from the white majority that increasingly identifies with Republicans. The Israeli left, if the word is appropriate, doesn't defend Palestinians, for fear it will be branded as collaborators; won't stand up for Israeli Arabs, because that will repel Jewish voters; has never been able to settle historical grievances held by North African Jews; is incapable of conducting a dialogue with religious nationalists; hasn't found the avenue to win the hearts of Russians and hasn't embraced Ethiopians, if it ever tried. The left has to make do with the LGBT community, women's rights, foreign workers and cannabis smokers, all worthy causes but definitely insufficient to make a difference. To protect the rights of well-off elites, there's really no need to take to the streets.
"Give me the power, I'll take care of them," the late Rabbi Meir Kahane used to say, when his words still sparked widespread revulsion. His heirs in the Israeli government today have the power, and their views aren't all that different from his either. Many right-wingers, religious and otherwise, believe that "in a conflict between democracy and a Jewish state, democracy can go to hell," as Kahane put it. They also believe, like he did, that "the struggle is not for Judea, Samaria or Gaza; the struggle is for the existence of a Jewish state". They too are convinced that "the Arabs are like a cancer within us," although Miri Regev only used that term for Sudanese asylum seekers, for now at least. They too believe that "there's no problem with the Arabs and there never has been; the only problem is with Jews," and they're working to fix it. They don't propose a transfer of Arabs, not in public at least, but they try to ensure that the Arab minority knows its proper place. The law restricting the volume on muezzins' calls to prayer in mosques, which passed a preliminary vote this week, would have made Kahane proud.
But the slow, steady demolition of Israel's liberal and secular democratic values is picking up speed now. It's like the domino theory, with each achievement generating greater motivation to go on to the next. The blanket battle against any and all boycotts is linked to the campaign against human rights NGOs, which is linked to the so-called Nationality Bill, which is linked to the efforts to change the face of Israel's Supreme Court, which is linked to Netanyahu's new effort to appoint himself all-powerful czar of Israel's public broadcasting, and so on.
The ability to trample Israeli democracy is dependent on continued public apathy, of course, but its great push forward is being facilitated by the election of Donald Trump. The right wing may be waking up to the fact that Trump's election won't give it a free hand in expanding settlements and might not mean the removal of the two-state solution from the international agenda, but Trump brings great blessings nonetheless for their cause. He is no fan of minority rights, he hates the media just as much as Netanyahu, if not more, he has no sympathy for Muslims in whatever shape or form, he construes the U.S. Constitution as he sees fit and he doesn't think it's America's business to lecture anyone. For the Israeli right, it's a golden opportunity for Israel's Jewish identity to finally knock out its liberal values and to effectively destroy Israeli democracy.
Barack Obama may have failed to achieve any progress in the peace process, but he was nonetheless the great defender of Israeli democracy, the Defensive Shield of some of its basic liberal values. He intervened time after time to restrain our excesses. His efforts caused Netanyahu to suspend the Jewish nation-state bill and soften anti-NGO measures. Obama also rebuffed efforts to enlist his administration in the war against boycotters of settlements.
With Obama in the White House, Netanyahu had no choice but to heed protests made by the American Jewish establishment, whose protection he often sought. He had enough problems with the Iran deal and settlements; he shied away from opening another unnecessary front. That has been one more reason for the Israeli left's passivity: for the past eight years it knew it could rely on Obama's protection. It assumed that White House intervention was more influential than any popular protest. But now Obama is gone and Trump is here and Israel's civil society is abandoned, dispirited and all alone. There are no signs of an imminent revival, and if and when there is one, it will probably be too late.
Click the alert icon to follow topics:
SUBSCRIBERS JOIN THE CONVERSATION FASTER
Automatic approval of subscriber comments.

NOW: 40% OFF
ICYMI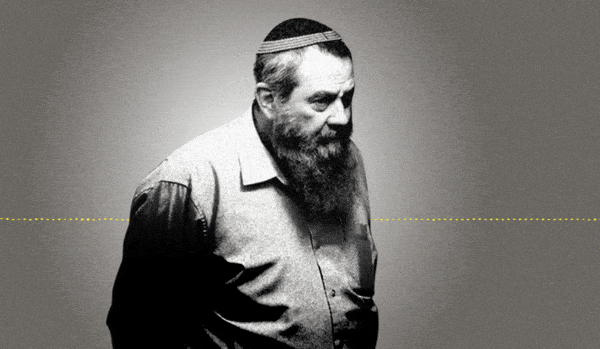 Jewish Law Above All: Recordings Reveal Far-right MK's Plan to Turn Israel Into Theocracy
Why I'm Turning My Back on My Jewish Identity
Down and Out: Why These New Immigrants Ended Up Leaving Israel
The Reality Behind 'The White Lotus' Sex Work Fantasy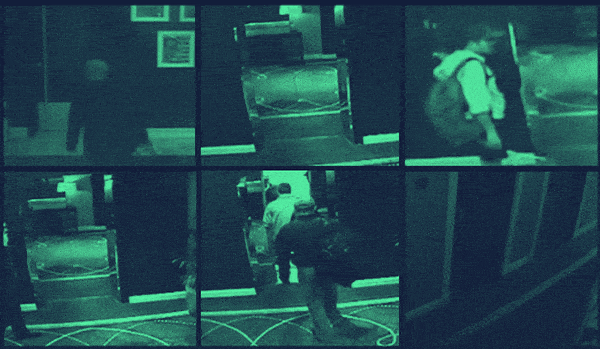 This 'Dystopian' Cyber Firm Could Have Saved Mossad Assassins From Exposure
Comeback Kid: How Netanyahu Took Back Power After 18 Months in Exile