Gideon Levy |
Palestinian Dies After Being Shot by Israeli Troops on His Way to His Last Chemo Session
No one bothered to keep the young Palestinian's family informed.
Mohammed-Aamar Jalad's father, Thabath.
Credit: Alex Levac
On his way to what was supposed to his final chemotherapy session, last November, he boarded the wrong shared taxi. Discovering his mistake, he got off and ran across the highway to catch a taxi going in the opposite direction. Israel Defense Forces soldiers who may have thought he was going to attack them, shot him, seriously wounding him. For the next three months, he was bedridden in Beilinson Hospital, in Petah Tikva, most of the time in the intensive care unit. Throughout that entire period, no one in the IDF thought of updating his parents and family about the condition of their loved one. His mother was supposed to be allowed to visit him, but even though she came a few times, on all but one occasion, she was not permitted to enter his room.
Just as his condition seemed to be improving, he died, apparently last week. No one thought to inform the family about his death, or the circumstances surrounding it. Israel has not yet returned the body.
In his native town of Tul Karm, in the northwestern part of the West Bank, no one believes that Mohammed-Aamar Jalad tried to attack soldiers on the way to his last chemo session. His father is the city's legendary driving instructor – 45 years behind the wheel – and his grandfather was the first local resident to serve in the Israel Police. A photo of the grandfather in uniform hangs on a wall of Mohammed's family's house.
This, then, was the life and death of the 25-year-old student, who dreamed of living in the United States, and who in 2010 won a U.S. green card through the lottery – but had fulfillment of his dream delayed by cancer, and terminated by Israeli soldiers.
When we visited last weekend, women paying their condolences were going up and down the stairs leading to the elegant home in Tul Karm, which is shrouded in mourning. Mohammed's sister, Samar, the dean of the nursing school at Ramallah's Community College, and her father, Thabath, the driving teacher, greet us.
It's a very restrained, dignified home. The family is apolitical, we're told by Abdulkarim Sadi, a field researcher for B'Tselem, the Israeli human rights organization.
Mohammed was the youngest son; his two brothers live in the Persian Gulf region. A year ago, he was diagnosed with Hodgkin lymphoma. At that time, he'd completed two years of accountancy studies at Al-Quds Open University and had signed up for additional studies at the Ramallah college. His illness forced him to put his academic aspirations on hold. He was treated at An-Najah National University Hospital in Nablus, in biweekly intravenous chemotherapy sessions. The disease was in recession and he felt good.
Wednesday, November 9, 2016, was set as the date for the final treatment. Samar called him that morning to ask if he was going to the hospital, and he replied that he was. At 7:30 A.M., his father took him to the Tul Karm central bus station, leaving him at the stand of shared-taxis heading to Nablus. The taxis for Ramallah were parked across the way, and Mohammed accidentally boarded one of them. He only realized his mistake next to the turnoff to the settlement of Yitzhar. The driver suggested that he get off at Hawara Junction, next to the checkpoint of that name, where he would be able to pick up the taxi to Nablus.
Mohammed took his advice; after getting out of the vehicle, he had to cross the highway. He did so on the run. On the other side was an IDF jeep and a few soldiers, who were guarding the busy junction. The soldiers apparently thought that he was out to attack them.
Mohammed was shot as he reached the middle of the road – one bullet to the stomach. He collapsed, bleeding. Just then, a Palestinian ambulance happened by, taking a patient from Jenin to the Allenby Bridge. The driver, Osama Nazal, wanted to assist him, but the soldiers and police who had arrived in the meantime kept him from evacuating the injured man. More forces arrived, along with an Israeli ambulance, which took Mohammed to Beilinson Hospital. Nazal later told Mohammed's parents that their son was still fully conscious at that time.
Some time later, the father got a call from Palestinian Preventive Security, asking him to come to the organization's offices. Thabath waited until he'd finished the driving lesson he was giving before going. He says he thought he'd been summoned because his son had been involved in a quarrel with another passenger. He never imagined the news that awaited him. As he was sitting there, hearing only that his son had been hurt – he got a call asking him to come to the office of the Shin Bet security service at the Sha'ar Ephraim checkpoint, near Tul Karm.
Thabath was met there by Agent "Karim," whom he describes as being very polite when questioning him about his son. However, Karim, too, declined to tell him anything about Mohammed's condition, or even whether he was alive or dead. In the meantime, one of Thabath's friends told him that his son had been taken to Beilinson. Thabath drove home to get his wife, and the two set out for Sha'ar Ephraim in the hope that they would be allowed to pass through the checkpoint – as they should have been, because they are both over 55 – and get quickly to Beilinson. But they were stopped and peremptorily sent back without an explanation.
From that moment, the family was plunged into three months of torment and mental abuse, during which the darkness of uncertainty about their son's condition hung over their lives, and they swung back and forth between despair and hope. Never were they successful in receiving authoritative information. They knew Mohammed was in ICU in serious condition, in an induced coma and hooked up to a ventilator; at some point, the family, which they received informaton from their lawyer and from sympathetic medical staff, heard that his condition had improved. They sent information about his bout with lymphoma to the hospital and hoped for the best.
Over those three months, Mohammed's father was continually denied entry to Israel to visit his son. His wife, Maisir, was issued a permit on four occasions, but on three of them, after making the trip, she was blocked from entering Mohammed's room by the soldier-warders guarding it. Once, they let her see him from the door for an instant; once they let her in for about two minutes, to caress him. His condition improved from one visit to the next. The doctors and nurses told Maisir he had regained consciousness and had been taken off the ventilator.
A few days before his death, he was moved from ICU to the surgical ward. Throughout the period, he continued to be remanded in custody by an Israeli military court.
For her part, Maisir went to visit for the last time on January 23. Again she was denied entry to his room, and only allowed to talk to the medical personnel. Dr. Kamal Natour, from the Palestinian Prisoners Club, a voluntary organization made up of former Israeli detainees, visited Mohammed at the time and reported to the family. They understood that he was getting better and had begun to eat. Then a few days went by without any news. Maisir had a sense of foreboding. She says now that throughout the three months, she barely slept for worry about her son, but last week she became even more worried.
Last Friday, Maisir decided to call one of the physicians from the ICU, Dr. Jihad Bishara, whom she had met. Her daughter helped her find his number online, after she recognized a photo of him. He told her Mohammed had been transferred out of his unit; he'd been off that day, but he promised to look into the situation and get back to her. Maisir insisted on calling him again. She was very unsettled about her son's condition, despite the recent optimistic reports.
"Do you believe in God?" Dr. Bishara asked her when she called him again. "Your son is dead."
The doctor then called the family back shortly afterward, this time to inform them officially in the name of the hospital that Mohammed had died. But to this day, they don't know when their son died and above all, the cause of death.
This week, we asked the IDF Spokesperson's Unit five questions:
1. Why was Mohammed Jalad shot by the soldiers?
2. Why was his family not allowed to visit him in the hospital?
3. Why did his parents not receive an authoritative report about his condition?
4. Why didn't the IDF bother to inform them of his death and the reasons for his death?
5. Why hasn't his body been returned?
The IDF Spokespersons Unit responded with the following statement: "On November 9, 2016, Mohammed-Amar Jalad carried out a knifing attack on soldiers at the Hawara checkpoint, using a knife sharpener. The force responded with fire, wounding the terrorist, who was evacuated to Beilinson Hospital for treatment."
Together with the mourning and grief, the family living in this sedate home in Tul Karm is reeling under a cloud of helplessness and lack of information. What did their loved one die of? Why was he arrested? What must they do to get possession of the body? Time and again they asked, and time and again their questions hung suspended in the air, unanswered.
Click the alert icon to follow topics:
ICYMI
Ken Burns' Brilliant 'The U.S. and the Holocaust' Has Only One Problem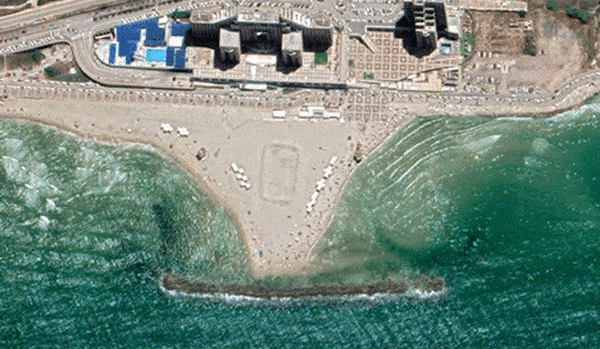 Facing Rapid Rise in Sea Levels, Israel Could Lose Large Parts of Its Coastline by 2050
As Israel Reins in Its Cyberarms Industry, an Ex-intel Officer Is Building a New Empire
How the Queen's Death Changes British Jewry's Most Distinctive Prayer
Chile Community Leaders 'Horrified' by Treatment of Israeli Envoy
Over 120 Countries, but Never Israel: Queen Elizabeth II's Unofficial Boycott