A Final Note From Kafka, a Trove of Manuscripts, and a Trial That Left an Israeli Heiress 'Destitute'
Eva Hoffe opens up about the ruling that forced her to transfer author Max Brod's estate – including Franz Kafka's papers – to Israel's National Library, about her parents' special relationship with Brod, and about her life in poverty.
Eve Hoffe at Max Brod's grave.
Credit: Tomer Appelbaum
On the day, this past December, when the Supreme Court of Israel ruled, finally, that the manuscripts in Eva Hoffe's safe must be transferred without delay to the National Library in Jerusalem, Hoffe went to her hairdresser and asked him to shave her head.
"Because for me, it is mourning and I wanted to feel it in myself, to give it a sign," she explained to me at the start of an interview in Tel Aviv several weeks ago. The hairdresser was reluctant. "He said he wasn't capable of doing it, that he wouldn't be able to sleep at night afterward," she related. She waited there from the morning until the afternoon. After all, what are a few hours in a beauty parlor compared to the nine years of the trial that, she says, "stole my life"?
In contrast to the almost-fanatic stubborness she displayed toward the doors of the halls of justice that repeatedly slammed in her face – with an appeal, yet another appeal and request for a second hearing, all of them rejected – in this case her patience was rewarded. The closely cut rust-colored hair is now a striking feature, though not the only one, of the unusual appearance of the 82-year-old Hoffe.
She entered the café where we'd arranged to meet, swathed in layers of faded clothes ("I have no choice, I don't have heating at home") and holding a plastic bag from a coffee-bar chain, out of which protruded a bag of Bamba snacks ("I live on bread and cans of conserves"). There are also the missing teeth, which for her are definitive, defiant proof of her abject poverty: "I know that people look at me, but I don't have the wherewithal to fix them, so I walk around like this, without feeling ashamed."
Such remarks coming from Hoffe – daughter of Esther Hoffe, the personal secretary of writer Max Brod and heir to his estate, which was augmented by rare manuscripts of Brod's close friend Franz Kafka – can't help but spark immediate outrage. After all, during the years in which Esther Hoffe held this literary treasure, the mother sold items from it for large sums. For example, in 1988, Esther sold the 316-page original manuscript of Kafka's novel "The Trial" for no less than £1 million (worth $2 million at the time). Nevertheless, her daughter claims to be starving.
Eva Hoffe explains that all the money went to defending herself in the court cases waged against her by the State of Israel, beginning in 2009, which demanded that Brod's estate be taken from her and placed in the National Library in Jerusalem. That was what Brod had intended in his will, the court ruled. Along with an expensive legal defense – Hoffe hired top-flight lawyers, including Avigdor Feldman and Eli Zohar – she also was ordered in the end to pay the fee of the court-appointed managers of the literary estate, to the tune of a million shekels (about $250,000).
"The trial destroyed me, nothing remains. I'm living, but only 'as if,'" she says.
'I was made out to be a liar, a millionaire, greedy, abnormal, useless. I lived a quiet life, and then I was attacked by horrible pincers.'

Eva Hoffe
Throughout the legal proceedings – which took place at three levels of the courts and were reported in these pages by Ofer Aderet in a series of detailed articles and journalistic investigations – Hoffe chose not to speak with this newspaper, convinced that it would not give her a fair hearing. Only now, as the process of physically transferring the manuscripts has begun, has she agreed to tell her account, in a kind of final act of despair. Amid this, she is out to refute the public image that developed of her.
"I was made out to be a liar, a millionaire, greedy, abnormal, useless," she declares. "I lived a quiet life, and then I was attacked by horrible pincers. It's been nine years, and I still can't believe it's happening."
Rocking the literary world
This whole story, which Hoffe perceives to be her own personal disaster, has long since transcended the formalistic sphere of inheritance laws. The case unleashed an ethical debate over issues of the preservation of Jewish cultural and spiritual assets, and along the way rocked the literary world and exposed tensions in the substrata of relations between Israel and Germany.
Its beginnings go back almost 93 years ago, when Kafka, the Jewish, Czech-born writer who is today an iconic literary figure, died in an Austrian sanatorium at the age of 40 from tuberculosis. A note was found on his desk addressed to his close friend Dr. Max Brod, whom he knew from their joint student days at the German University in Prague. The note instructed Brod to destroy Kafka's entire estate – manuscripts, diaries, letters, sketches and paintings – without leaving a scrap. "Dearest Max," he wrote. "My last wish: Everything that I leave behind [is] to be burned unread."
During his lifetime, Kafka published a few works, all in German, which generated little interest. If Brod had obeyed his friend's wish, the world would never have known about Kafka's great novels – "The Trial," "The Castle" and "Amerika" – and most of his short stories. However, instead of destroying the works, Brod, believing deeply in Kafka's talent, devoted his life to editing and publishing them.
In 1924, when Kafka died, Brod, an author, playwright and composer, was better known and more highly regarded as an artist than his friend. But as the Kafka project gained momentum, the situation was reversed: Kafka became a revered figure in the world of literature, whereas Brod is today remembered mainly as the person thanks to whom Kafka's work is known.
In 1939, just before the Nazis' final annexation of Czechoslovakia, Brod and his wife, Elsa Taussig, fled to Palestine, taking all of Kafka's papers that were in his possession writings with them. They settled in Tel Aviv; he published music reviews in a local German-language paper and was appointed dramaturge of the city's Habima Theater. He continued to work on Kafka's manuscripts and also wrote numerous articles and a biography about the writer.
Following his wife's death, in 1942, Brod met Esther (Ilse) Hoffe in a Hebrew course. Hoffe, 22 years younger than Brod, was also from Prague and had fled in the face of the war. She was married and the mother of two daughters. She immediately became Brod's personal secretary, but their relations went far beyond those of employer-employee: With her husband's agreement, Hoffe made Brod, the recent widower, part of her family.
After Brod's death, in 1968, it turned out that he had written three "gift letters" to Hoffe in which he bequeathed to her, while he was still living, the Kafka manuscripts that had been in his possession. It stands to reason that Brod – who acknowledged Hoffe, both in his autobiography and in his book about Kafka, for her assistance in the demanding work of editing the writings both for his autobiography and for his book about Kafka – was aware of their financial potential. Probably, then, he considered passing them on to Hoffe an appropriate quid pro quo for her devoted work of 30 years, for which she apparently received only modest and irregular recompense.
In 1970, Hoffe passed on the manuscripts as a gift to her daughters, Ruth Wiesler and Eva Hoffe, in equal parts, with the proviso that as long as she was alive she reserved the right to decide whether to publish them or sell them.
In his official will, Brod left Esther Hoffe most of his property and stipulated that she alone had the right to deal with the publication of Kafka's writings. At the same time, Brod instructed her to "make efforts" for them to be accessible to the public. He wrote, "They [the writings] should be transferred for guardianship to the library of the Hebrew University of Jerusalem or to the Tel Aviv Municipal Library or to another public archive in Israel or abroad, in the event that they are not already in the guardianship of one or several of the said institutions, or in the event that Mrs. Esther Hoffe did not make a different arrangement during her lifetime."
This brief paragraph would become the heart of the judicial dispute about the fate of the literary estate and would be subjected to a host of meticulous interpretations.
The first challenge regarding the rights accruing to Esther Hoffe in the estate of Max Brod came in 1973, when Israel's custodian general asked the Tel Aviv District Court to prevent Hoffe from selling Kafka's manuscripts. The papers, he argued, were part of Brod's estate and, as such, must be transferred in their entirety to a public archive after Hoffe's death. The judge rejected the state's case and ruled that the relevant clause in Brod's last will "allows Mrs. Hoffe to do with his estate as she pleases during her lifetime The instructions to that end are clear, it does not seem to me that they can admit of a different interpretation." The state did not appeal, and this seemed to be the end of the affair.
In the years that followed, Esther Hoffe offered items from Kafka's manuscripts for sale at hefty prices. The state made no effort to stop these transactions, even though it was aware they were taking place.
When Esther Hoffe died, in 2007, at the age of 101, her two daughters sought to probate her will. Just as the will was about to be approved, the National Library petitioned the Tel Aviv Family Court to prevent the estate from passing into the daughters' hands. The background to this was a series of articles in Haaretz to the effect that the manuscripts were being held in unsuitable conditions and were scattered between apartments in Tel Aviv and bank safes abroad, instead of being made available, as a single entity, for the public's perusal.
Diary debacle
In 2012, Ruth Wiesler, the older of the sisters, died at the age of 80. Her daughter, Anat Wiesler, is convinced today that the legal wrangling was instrumental in her mother's demise. "A woman who was healthy all her life suddenly gets cancer and dies – she was absolutely annihilated from it," Wiesler, who lives in Israel, told me in a telephone interview.
Six months later, in October 2012, at the end of five years of stressful legal proceedings, the Tel Aviv District Court ruled that both the Brod and Kafka manuscripts must be deposited in the National Library. Brod's sole intention, Judge Talia Pardo Kopelman inferred, was for the material to be safeguarded in a properly equipped library or archive; the main reason for choosing the National Library was that it was mentioned first in the will. (At the time, the institution's name was the Jewish National and University Library; it is located on the Givat Ram campus of the Hebrew University of Jerusalem.) Another reason was that Esther Hoffe had actually conducted negotiations, which ultimately came to nothing, to move the Brod archive to the National Library.
The court also rejected the heiress' claim that they had received the Kafka manuscripts as a gift. The plaintiffs had not met "the strict requirements of proof required," Kopelman wrote, explaining that "the gift was never carried out It can be determined that the Kafka manuscripts, like the Brod estate, were not given to the plaintiffs as gifts."
If Brod had obeyed Kafka's final wish, the world would never have known about the latter's great novels.
For Eva Hoffe, the fact that the court drew a connection between Kafka's writings and the Brod archive is no less than a veritable original sin. "After all, Max gave Kafka's writings to my mother as a gift during her lifetime, and therefore not a word about Kafka appears in his will," Hoffe says. This is also why she is so troubled by the allegation that her mother turned the Brod archive into a "goose that laid the golden eggs," with the aim of getting rich: "Kafka is a gift, it is not something that was so essential to us," she says, adding in the same breath that there was never any intention on the part of the family to sell items from the Brod archive.
This is not accurate. As Ofer Aderet reported, in 1988, Esther Hoffe signed a deal to sell Brod's diaries to the Swiss publishing house Artemis & Winkler. She received a generous advance, but when the time came to part with the diaries, she changed her mind and refused to fulfill her part of the agreement. Aderet quoted Eva Koralnik, a co-owner of the Zurich-based Liepman Literary Agency, who mediated between Hoffe and the publishers. Koralnik described Hoffe's evasive tactics. "For many years we tried to persuade her to honor the contract, but she always refused," Koralnik said. But Eva Hoffe now says that the reluctance to go through with the contract was not based on malicious motives, but derived from her mother's reluctance to reveal to the public intimate details from the diaries about Brod's relations with her family.
Hoffe: "We received a letter stating that we were being sued for breach of contract, and we didn't know what to do. So I went personally to Switzerland and met with the director of the publishing house. I explained to him that our only request was that the sections relating to the Hoffe family not to be published. He agreed and allowed us to go through the diaries and send them back piecemeal. The suit against us was withdrawn and we planned to transfer the material as agreed. In the meantime, though, my mother's sight deteriorated, she could hardly read, and everything was delayed."
Subsequently, Artemis & Winkler closed, after selling off its assets, and the new owners were not interested in the Brod papers. This development was a boon to the Hoffe family, as Eva explains: "When we heard that the publishing house had gone bankrupt, we consulted with attorney Mibi Moser about what to do and to whom we should return the advance. He said that if there was no publishing house, there was no one to return it to."
Moser, whose firm also provides legal services to Haaretz, confirmed a few weeks ago that he had advised the Hoffe family on the matter, but added, "The remarks attributed to me about the bankruptcy don't ring a bell."
Be that as it may, Brod's diaries comprise only one part of his personal writings, which also include an intensive exchange of correspondence with Esther Hoffe, and which her daughter is now being told to turn over to the National Library. "I am not being told – it's being taken from me," she corrects me, "and it feels like a gross invasion of my family's privacy."
According to the National Library, "Hoffe's claim regarding an invasion of privacy was dismissed by four legal tribunals, in addition to which, the library has no interest – not literary, academic or any other – in the Hoffe family. The court has ruled that, "It is the responsibility of the executor of the state to go through the items and to remove whatever does not belong to the literary estate of Brod."
In addition to the invasion of privacy, Hoffe says she's also furious about the invasion of her bank account. From the moment legal proceedings began, nearly a decade ago, she and her sister were also denied access to part of their inheritance that is not related to the literary papers – specifically, to the monthly reparations payments that her mother received from Germany that had accumulated to about 4 million shekels ($1 million). Furthermore, the court appointed executors for both the Brod and the Hoffe estates, separately, whose fees were paid for from the bank account. Other expenses relating to the trial, such as flying a delegation to Switzerland to open and record the contents of safety-deposit boxes there, were also charged to the estate.
In 2011, the heirs requested Tel Aviv District Court to allow them access to the money in the account, on the grounds that it was their private property. The court accepted the request and ordered each of the women to be given an initial sum of 1 million shekels. "My million has long since gone to cover debts to lawyers," Eva Hoffe says.
Her struggle is currently centered on freeing up the rest of the funds from her mother's estate. According to her lawyer, Yeshayahu Etgar, "From the moment it was decided that the literary estate was to be transferred to the National Library, the remainder of the estate should have been given to the heirs. The court said so explicitly in its 2012 ruling. It is unacceptable that four years later – and eight years after a request for probate was made – these women still do not have access to their inheritance from their mother, without the literary elements."
Three-way ties
Eva (Chava in Hebrew) Hoffe is the second daughter of Otto Hoffe, a factory manager in Prague, and Esther (Ilse) Reich, who met him when she worked in the factory as a secretary. Following the German annexation of Czechoslovakia, in 1938, the family fled to Palestine. Her grandparents, who remained in Prague ("They thought that nothing would happen to them because they were old, and they didn't want to be a burden on us"), perished in the camps.
Eva was six when the family settled in central Tel Aviv, in a key-money apartment on Spinoza Street. Immediately afterward, she and her sister Ruth were sent to Kibbutz Gan Shmuel, in the north of the country. Later, as adolescents, they lived in the Ben Shemen Youth Village. Eva declined the auspices of an adoptive family ("I announced that I had no need for that, because I already had parents") and made the farm animals her chief allies. "There was one goat that I was very attached to," she recalls, and shows me a black-and-white photo in which the goat looks as though it's bending down to kiss her.
On visits to her parents in Tel Aviv, she preferred the company of Brod, her mother's employer and friend, to that of her peers, spending hours in his apartment, which was close to the beach. "He would read me stories in German or take me to rehearsals at Habima," she relates now. "I never looked at him as a writer or a playwright – for me he was a second father." When she was 15, the seaside city became her home and she attended high school there, often joining her parents when they met up with Brod ("The three of them were happiest when they were together, and I followed them everywhere like a fourth wheel"). Hoffe is at pains to emphasize that harmonious relations prevailed between Brod and her parents, and also to refute the rumors that her mother and Brod had a lengthy love affair.
"There was love between my mother and Max, between my mother and my father, and between my father and Max," she says. "They went out together, traveled abroad together and really supported each other. They were a threesome. There are such things."
'There was love between my mother and Max, between my mother and my father, and between my father and Max. They went out together, traveled abroad together and really supported each other. They were a threesome.'

Eva Hoffe
Even though the occupation with the three-way relations borders on gossip, the subject came up at the hearings about Brod's literary estate. The reason: the stipulation in his will that any personal correspondence between him and Esther Hoffe would not be opened until 25 years after the second one of them died – further evidence of the secrecy surrounding the relationship.
"I'm sick of people who look at the world between the navel and the knees," Hoffe snarls. "We are talking about adults. My father and Max were 60 when they arrived in this country. And even if there was something – so what? I am not occupied with romantic threesomes. They all lived peacefully with one another."
After serving in the Israel Defense Forces Nahal brigade, Hoffe studied musicology in Tel Aviv and went on to continue her studies in Zurich ("I wanted to be a music critic like Max, and for that you need a doctorate"). But she returned to Israel to be with the family when the 1967 war erupted ("The tension destroyed them – especially Max, who was fearful of every war"). Brod died in 1968, and was followed five months later by Otto Hoffe ("He couldn't bear Max's death"). Eva abandoned music ("I was no longer capable of playing an instrument or singing") and took a job as a flight attendant with El Al. She retired in 1999, at the age of 65.
Hoffe emphasizes that before her mother sold the manuscript of "The Trial" at auction via Sotheby's in London, she allowed a leading Kafka scholar from England, the late Prof. Malcolm Pasley, direct access to the manuscript for his critical edition of the text.
"Mother was so responsible about it," she sighs. "For two months we sat by his side in a Zurich bank, at our expense, and it was only after he completed the work that mother sold the manuscript."
By what right did your mother decide that one particular scholar would have access? Why shouldn't the manuscript be accessible to others as well?
Hoffe: "He was the one who raised the gauntlet. It's work at an international level that in any case wouldn't be done twice. And anyway, in the end the manuscript went to the [German Literature] Archive in Marbach."
The Hoffe family lived quite well during the 1980s and '90s. Eva and her mother shared one apartment, and another was bought for Ruth, nearby.
"We lived simply," Hoffe recalls. "My mother walked to concerts, or at most took a bus, and never hailed a cab. Most of the money was invested in managing Brod's archive." She herself had an extensive social life, and says she never felt she missed out by not raising a family of her own: "I am not someone to whom things happen by chance – it's not that I woke up one day and discovered that I'd missed the boat. I knew from the age of 15 that I would never marry. I liked my individualism."
'Buried as a writer'
Every December 20, the anniversary of Brod's death, Hoffe visits his grave in the iconic Trumpeldor Cemetery in Tel Aviv. In 2016, the date fell five days after the final court verdict about his estate, so Hoffe added an extra gesture to the annual ritual: She covered the frame of his tombstone with black ribbons. "Because from my point of view, this is the day on which he was buried again – buried as a writer," she explained afterward.
What do you mourn for? The memories in the safety deposit boxes or the financial loss entailed in handing over the writings?
"Neither of those things. Only one thing interested me. Max always asked, 'Make sure I am not forgotten as a writer by the world.' That's what I fought for all these years."
Why does the fact that you lost your case mean he is fated to be forgotten?
"Max wrote in German. In Israel he was scorned, not acknowledged. He was forgotten and neglected. And now, when he's entering the National Library, what will they do with them there? My intention was to transfer the archive to a place where the German language is spoken, so that students and researchers would be able to peruse his writings in the original."
Then why, following his death, did you not take steps to ensure that Max was remembered as a writer?
"You're wrong. This is the only thing that occupied my mother – managing the Max Brod archive. Her main work was with publishers abroad. The fact is that Max Brod is very much accepted internationally today. He's translated in Japan, China, Turkey and Korea, and a series of 12 of his books is set to come out in Germany. In Hebrew, a few old books were published in one edition, and that was it. In Israel he was forgotten even during his lifetime. He was so disappointed in this country; it's impossible to describe the scale of the rupture. He had tremendous expectations when he arrived here, and what a slap in the face he got. He became a cipher."
Why do you insist that your struggle derives only from a heroic desire for literary redemption, and aren't ready to admit that you also saw the estate as having the potential to ensure your economic future?
"Because that is unequivocally untrue. There is no economic motive here. You tell me: How is it possible to say about an 82-year-old single woman with no children or grandchildren that all she wants is to get rich? What for? To buy a luxury garden apartment and live there for two days? That's how the mind of you people works, not mine."
Hoffe, who lives in an apartment on Spinoza Street, in central Tel Aviv, rejected outright all my requests to visit her there. "My home is a ruin, no one enters it, it's a kennel," she blurted out. Indeed, to judge by the harmony of meowing and barking that I heard on the other end of the line in our phone calls, the apartment does seem to serve as an unofficial branch of the SPCA. Hoffe doesn't deny that she has made a home for the local cats and dogs, but she refuses to provide even a hint about the number of four-footed denizens who board with her.
But this is no longer Hoffe's private business, given the media reports – which started to appear in her mother's final days – about "cats wandering among Kafka's manuscripts." The presence of the pets also gave the National Library ammunition to bolster its argument that the papers were being kept in inappropriate conditions. Margot Cohen, a former employee of the library's archives, testified in the trial that when she visited the Hoffe house in 1982, she found "stacks of papers and files of documents. On almost every stack a cat was sitting, one of the many that wandered around in the apartment." Hoffe sees this as a wicked distortion, and insists that "the material was kept in safes and was in no danger."
In mid-December, the first of 10 safety-deposit boxes arrived at the National Library, after the Supreme Court revoked various injunctions that had delayed the transfer process. The boxes contain the writings of Brod and the remnants of Kafka's literary estate.
The archive contains no real treasure – such as a previously unknown work by Kafka – as his admirers and Kafka scholars had fantasized.
For years, these documents had fired the imagination of researchers across the globe. In 2011, their curiosity was satisfied to a degree when the executors of the estate submitted to the court an inventory of the items in the Hoffes' possession. The original Kafka manuscripts included "Wedding Preparations in the Country" (an incomplete story), four pages from "The Trial" and "The Castle," proofs for the short story "A Hunger Artist" and three Paris diaries. There are also paintings done by Kafka, a 1916 notebook with pages in his handwriting in Hebrew, and folders of letters that he sent to Brod over a period of some two decades.
The material is priceless: In the light of Kafka's canonical status in Western culture, even fragments of previously unpublished material make for tumultuous news. At the same time, it can be said with a high degree of certainty that, from the purely literary point of view, the archive contains no real treasure – such as a previously unknown work by Kafka – as his admirers and Kafka scholars had fantasized.
The Brod papers take up a sizable portion of the archive. In addition to the novels and plays he wrote, there are exchanges of correspondence between Brod and some of the intellectual giants of the first half of the 20th century, such as Thomas Mann, Walter Benjamin, Albert Einstein and Martin Buber. With Buber he conducted intensive correspondence dealing, among other subjects, with Kafka's work.
There are also less exciting items in the archive, says Itta Shedletzky, an expert on German language and culture, who was appointed by the court to supervise the opening of the safety-deposit boxes and the preparation of the report. For example, she notes, there is Esther Hoffe's correspondence with various experts about the preparation and publication of critical editions of Kafka's writings and his letters. In an affidavit submitted to the court, Shedletzky, a professor emeritus in the department of German language and literature at the Hebrew University, stated that this correspondence "proves beyond any doubt and contrary to erroneous presentations made to the courts in Israel, that the writings and collections in Hoffe's safes were not just lying around uselessly, and were open to researchers for [these] purposes over the years."
Shedletzky did not get the opportunity to testify, despite her status as an independent expert. "It's a pretty weird story," she said in a recent interview. "I'm surprised that no one has yet taken an interest in the fruits of my labors, because the findings I came up with could shed light on the true state of affairs in this matter."
Haaretz's coverage of the case played up the question of what right Esther Hoffe had to sell Kafka's manuscripts, as he never knew the woman who would become Brod's private secretary. This question was addressed directly in the judgment of the district court. "From Kafka's perspective," Judge Hagai Brenner wrote, "is the auctioning of his personal writings – which he ordered to be destroyed – to the highest bidder by his friend's secretary and her daughters, consistent with justice?"
Hoffe is outraged at the fact that this argument was taken as self-evident. "Is someone who receives a Picasso as an inheritance and wants to sell it, prohibited because he didn't know Picasso? What does that have to do with anything?"
'Soul, not pocket'
In the 1970s, the director of the Israel State Archives, Prof. Paul Alsberg, visited the Hoffe home in order to obtain full information about the items in Esther's possession. He left with a feeling of frustration and wrote in his report, "It seems to me that there is a clear attempt here at fraud or to deceive us. More so than in regard to Mrs. Esther Hoffe, I was impressed negatively by her daughter, Eva Hoffe, whose interest is certainly completely financial."
The opposite impression was gleaned by a friend of the family, attorney Yoela Har Shefi. "Esther Hoffe did not want to let go of the archive, because for her it symbolized the connection to Brod," says Har Shefi, who was not involved in the case professionally. "A true connection involving the soul, not one of property. In Eva it was given heightened expression. Brod was her mentor, he was the person who interpreted the world for her. Her identification with him is total. Her actions over the years stem from her perception as the one who inherited her mother's authority. She is completely pure of heart in this matter. It's all about her soul, not her pocket."
Hoffe herself adds, "For two years, from the age of 100 until her death, my mother was unconscious, and my sister and I were her guardians. If we'd been interested in money, we could have sold Kafka's writings in that period and no one could have intervened. Who even thought about money?"
As Hoffe sees it, relying on a narrative of financial gain to explain her struggle is fundamentally mistaken. "This isn't a story about thieves or robbers, but about an alliance both wretched and delightful between three people who didn't find their place in this country," she says of her parents and Brod. "It's a story about love and creativity, constructed from the most delicate personal and cultural bond."
One can and should entertain doubts about Hoffe's motives, and one can also criticize her sometimes blunt manner. When I asked her why, if she has nothing to hide, she was vehemently opposed to having her apartment searched to ensure that it contains no items from the estate, she replied without hesitation, "Why should I allow that? The Germans did a search in our house."
But at the same time, a more "refined" tone can be detected in her remarks, in the form of relevant literary references that attest to a deep acquaintance with the body of the works of both Kafka and Brod, and on some occasions also in her poetic and original descriptions. For example, her depiction of Brod's gait ("He didn't walk, but would thrust his weight forward and contain his fall, body forward, leg extended"), or when she said, explaining why she hadn't touched the tea she'd ordered ("I wanted the mint to speak first"). Indeed, in all our meetings, she refused to order anything but tea.
It is true, perhaps, that the similarity between Hoffe and her mother should not be looked at solely in material terms – it's more deeply rooted than that. Esther Hoffe, who accompanied Brod to cultural events, was apparently aware of the scornful, belittling remarks made behind her back, and went out of her way to prove to the world that she was more than just a secretary. Possibly her powerful grip on the Brod archive was her way to show that she belonged to that milieu. In this sense, the militancy displayed by her daughter – who in her mother's last years was at her bedside and maintained a close and symbiotic relationship to her – can be seen as yet another attempt to obtain literary recognition for her.
So it's not surprising that in our last meeting Hoffe gave me a small, red-bound book of poems in German written by her mother. She is determined to get the book published in a Hebrew translation, although she's already received several negative replies. "It's not easy to find a publisher who will agree to do it," she asserted, "but in the end I will succeed."
Click the alert icon to follow topics:
ICYMI
The Artist Who Survived Auschwitz Thought Israel Was 'Worse Than the Concentration Camp'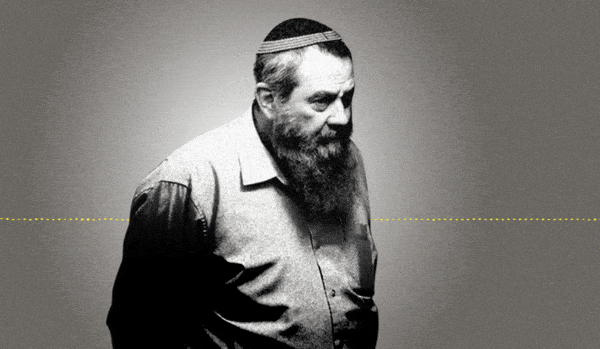 Jewish Law Above All: Recordings Reveal Far-right MK's Plan to Turn Israel Into Theocracy
Why I'm Turning My Back on My Jewish Identity
Down and Out: Why These New Immigrants Ended Up Leaving Israel
The Reality Behind 'The White Lotus' Sex Work Fantasy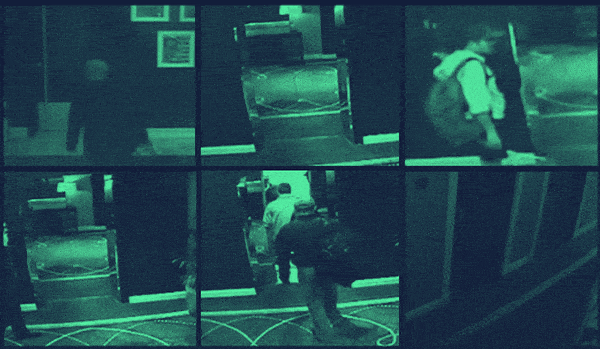 This 'Dystopian' Cyber Firm Could Have Saved Mossad Assassins From Exposure