How Hollywood Mogul Arnon Milchan Uses His Benjamins to Influence Israeli Politics
The Israeli-born billionaire has been close to politicians in Israel for years, but he doesn't throw presents around – except of course the cigars and champagne demanded by the prime minister.
Arnon Milchan with Leonardo DiCaprio and Steven Spielberg at the 88th Annual Academy Awards Governors Ball at Hollywood & Highland Center on February 28, 2016.
Credit: AFP
At 72, billionaire Israeli-American producer Arnon Milchan is at the top of his game. In the past three years, two films he produced – "12 Years a Slave" and "Birdman" – won Academy Awards for best picture, while "The Revenant" starring Leonardo DiCaprio was nominated for best picture and won for best director, best cinematography and best actor.
"Milchan is unbelievably respected today in Hollywood. He's kind of a legend there thanks to his last three films that won Oscars," says Israeli filmmaker Avi Nesher, whose "Dizengoff 99" Milchan produced in the 1970s. "They talk about him as something exceptional."
And the producer isn't resting on his laurels with wealth estimated at more than $5 billion, as he enjoys his luxury homes in the United States and Israel with his third wife, the South African former tennis player Amanda Coetzer. (She's 27 years younger; Milchan has had children with three wives.)
In Malibu, California, Milchan throws glitzy parties designed to make a huge impression. In 2004 it was then-Foreign Minister of Israel Silvan Shalom and his wife Judy Shalom Nir-Mozes who were honored with an invitation. According to one person present, Warren Beatty, Annette Bening, Denzel Washington, Danny DeVito, Brad Pitt, Scarlett Johansson and Sharon Stone all showed up. In 2014 the family of Israeli Prime Minister Benjamin Netanyahu was honored with a bash attended by Leonardo DiCaprio, Keanu Reeves, James Caan, Kate Hudson and Barbra Streisand.
Loves to be in the mix
Milchan made headlines lately in Israel for the cigars and champagne worth hundreds of thousands of shekels he allegedly gave Netanyahu and his wife, based on their requests. (Milchan has given testimony to the police but has not been questioned as a suspect).
But Netanyahu is far from the only Israeli politician with whom Milchan has been close. Since the '60s his name has been linked to the country's top politicians. In addition to the Shaloms, Shimon Peres (after whom Milchan named his youngest son), Ehud Olmert, Yair Lapid, Avigdor Lieberman, Tzipi Livni and Isaac Herzog have gotten a peek at Milchan's living room. For many years now he has striven to mediate between political parties and create broad coalitions.
Milchan's political leanings tend to be center-left. In 1999 he acknowledged he had voted for Ehud Barak for prime minister. But in the words of a strategic adviser to top politicians: "By definition, Milchan is a friend of anyone who's in power in Israel."
"He's a very charismatic person with a lot of charm. It's terribly important to him to connect to power. He has to be able to say 'I met Bibi today and Yair and so on,'" says a political source who has had dealings with Milchan, using Netanyahu's nickname and referring to Lapid, the head of the centrist Yesh Atid party.
"And a lot of the time nobody really understood what he was talking about. He could say to you: 'Now I've come back from Bibi and he told me this, that and the other thing, and he wants you on the inside and he says you'll be the minister of whatever.' But in the same way he speaks openly with you, he also speaks openly with the politician on the other side of the fence, and in the same way he brings you information, he brings the other side information about you," the source adds.
"When I'd ask him, 'Why are you investing so much in this?' he would say: 'I'm for the good of the country,' but I don't think there's anything ideological here. He simply enjoys having people come to him, enjoys the game of being more important. Part of this is his desire to be loved. It's important to him that people tell him he's doing excellent work."
One of Milchan's key relationships has been with Lapid. Milchan knew his father Yosef (Tommy) Lapid when the latter headed the Cable TV Union at the start of the '90s and Milchan was launching his media businesses.
In 1997, after then-anchorman Lapid interviewed Milchan on Channel 1, Milchan offered Lapid a job at New Regency. Lapid accepted, flew to Los Angeles and started working as director of the outfit's television division. Six months later Lapid returned to Israel – but their relationship continued.
In 2004 Milchan reportedly was about to buy Arnon Mozes' 29-percent stake in Channel 2 franchisee Reshet, before the bidding for Channel 2 about a year later. It was Lapid who facilitated the contacts between the two Arnons, and he was supposed to receive a management position in Reshet as well as shares if the deal went through – which it didn't.
Over the years Lapid and Milchan would hang out together at Tel Aviv's Genki Club when the producer visited Israel, and in the 2013 "Uvda" interview, Milchan said Lapid had consulted him before entering politics.
"Twenty years ago I worked for Milchan and now I need to explain that?" Lapid told Reshet Bet radio this month. Lapid's spokeswoman declined to comment on his relationship with Milchan and referred to her boss' comments in the interview.
Netanyahu's son the actor
Milchan's relationship with Netanyahu has been a long one. A former associate of the prime minister told Haaretz that for a decade now he has known that Milchan complains about the gifts he regularly sends Netanyahu.
A source who once worked with Netanyahu adds: "Netanyahu kept Milchan to himself. I knew about their meetings, but unlike meetings with Sheldon Adelson and others – to whom he always introduced me – I knew that he always goes alone to Milchan."
The nature of the Milchan-Netanyahu relationship is the biggest riddle in Israel today. In Netanyahu's version, he and Milchan met 20 years ago, immediately after Netanyahu was first elected prime minister in 1996.
In a version in FBI documents revealed in 2012, the two first met at the end of the '70s, when Milchan was doing clandestine work for Israel. Perhaps back then it was indeed a brief acquaintanceship, but the two appear to have gotten closer about 20 years ago, which is congruent with Milchan's proclivity for cultivating friendships with Israel's power centers.
The relationship continued when Netanyahu was a private citizen, then finance minister, then opposition leader. For example, at one stage they talked about producing a film about Netanyahu's brother Yoni, who was killed in the 1976 Raid on Entebbe hostage rescue.
"They had a few meetings about this film," one source says. "There was correspondence in which they exchanged ideas for screenplays. At Netanyahu's office it was clear Milchan had VIP status. Bibi also tried to ensure that his aides weren't too involved with him."
In the "Bibi-Tours" investigation into Netanyahu's travel arrangements, it was noted that the family once stayed in New York at the home of one of Netanyahu's friends; Netanyahu was opposition leader at the time. Elder son Yair reportedly used the opportunity to take acting lessons with a famous coach, Harold Guskin, and to learn public speaking at a special workshop. Milchan's New Regency allegedly paid the $8,000 for the lessons.
According to an investigative report, Milchan later sent a receipt to Netanyahu and got the money back. Yair Netanyahu's thespian aspirations were also recognized at Jerusalem's High School for the Arts, where, according to a school acquaintance, Yair would talk about how after the army he planned to study acting in Los Angeles. When asked where he would stay, Yair said one of his father's friends would take care of him.
"I remember that Yair would talk about how Milchan was the one who discovered Brad Pitt," says Meni Naftali, a former chief caretaker at the prime minister's official residence. "He would talk about how Milchan would help him down the road. They talked about that a lot at the residence."
Sources also told Haaretz that the Milchan-Netanyahu friendship got even cozier after 2009, when Netanyahu was elected prime minister for the second time. This also emerges in tweets in recent weeks by real estate developer Roni Mana, a former friend of the Netanyahus. According to Mana, at one stage a quarrel broke out between Milchan and Netanyahu, and Mana brokered the reconciliation.
"Their relationship became really tight in 2010, and since then Milchan has been on the list of suppliers" – Mana has tweeted in Hebrew.
Sources say that since Netanyahu became prime minister for the second time, Milchan has paid several visits to the prime minister's residence in Jerusalem and the Netanyahus' home in Caesarea. Meanwhile, the couple has visited Milchan's estate in Beit Yanai. It was in these years that the gifts Netanyahu is being investigated for were given. As Gidi Weitz has revealed in Haaretz, the cigars and champagne were ordered via code names: leaves and pinks.
"While I was working at the prime minister's residence, Milchan visited three times," adds Naftali. "In addition to that, I remember one time when there was a birthday party for Sara Netanyahu in Milchan's suite at the King David Hotel in Jerusalem. They were there for hours in the room and there was a gourmet meal with waiters and chefs who prepared food. That happened in about October 2009."
Naftali says he also remembers Milchan's champagne deliveries. "We received crates of champagne from Milchan's driver and we brought it up to the top floor, where the kitchen was," he says. "During my time there I remember 10 such deliveries, 16 bottles each time. The champagne would arrive in a crate with ice, and Sara personally would arrange them."
According to reports, Milchan also provided goodies for Sara Netanyahu when her husband was finance minister. According to Channel 2's Amnon Abramovitz, in 2004 Milchan bought Mrs. Netanyahu jewelry worth $8,600.
Recent reports also touch on the relationship between Milchan and Mossad chief Yossi Cohen, who was previously the head of Israel's National Security Council. The Civil Service Commission is currently looking into whether Cohen received perks such as tickets to a Mariah Carey concert from Australian billionaire James Packer.
Sources say that in recent years Packer and Milchan – who are good friends – have become stars in Netanyahu's firmament. The two appear to have been friends for more than a decade, ever since Cohen wanted to discuss with Milchan the possibility of making a film or series about the Mossad when Meir Dagan headed the agency from 2002 to 2011.
Sources have also said Milchan and Packer tried to recruit Cohen – while he headed the National Security Council – as a partner in a cybersecurity company Milchan launched in 2008 and in which Packer invested $15 million.
Apparently the only relationship that has entangled Milchan in the investigations is the one with Netanyahu. No other politician is suspected of receiving gifts like those Netanyahu received.
Interestingly, some politicians Haaretz spoke to said Milchan isn't the type to give gifts to everyone around him, even though he has been close to other Israeli leaders over the years. "I didn't get the impression he has a generous heart and a generous pocket," says a source who once filled a top role in Israeli politics.
In any case, the relationship with Netanyahu has provided a clear concrete benefit. As Channel 10's Raviv Drucker revealed, the prime minister took the trouble to speak with Kerry to solve Milchan's visa problem.
Milchan's admirers prefer to explain the gifts issue as naiveté. But if the champagne and cigars allegations prove accurate, it will be hard to comprehend how the sophisticated producer didn't understand that something didn't smell right.
On the way up
Milchan was born in Rehovot and grew up in Tel Aviv; his father owned a chemical company and died when Arnon was 21. Milchan and his brother made the company a successful chemical and fertilizer outfit, Milchan Brothers. From an early age Arnon was introduced to Israeli political and military leaders. From the mid-'60s to the mid-'80s he worked for Israel's security services and served as a middleman in arms deals between Israel and the United States.
As far back as the '80s the media reported on his security activities, but Milchan has never discussed them and it's not clear how extensive they were. Still, the smokescreen was partially lifted in 2011 with an English-language biography on him by Joseph Gelman and Meir Doron. Milchan wasn't interviewed for the book but met with the authors about specific questions and to correct errors. Two years later Milchan spoke about some of these issues on "Uvda" ("Fact"), an investigative show on Israel's Channel 2.
According to the interview and the book, in the mid-'60s when he was only 20, Milchan was recruited by Shimon Peres, who was deputy defense minister at the time. The task: to buy technology and equipment for the nuclear reactor in Dimona; a decade later he was also asked to obtain uranium for it.
Milchan did this by establishing a network of shell companies abroad, subsidiaries of Milchan Brothers. He continued to work for the Bureau of Scientific Relations – an intelligence organization of the Defense Ministry – and on various missions after he moved to the United States in the '70s.
Meanwhile, Milchan also served as a middleman in arms deals worth hundreds of millions of dollars. One person interviewed on "Uvda" who had worked with Milchan said Milchan's company received commissions of 5 percent or 10 percent of the value of a deal.
But Milchan says he mediated deals for Israel and didn't make money on them. This revelation might have caused problems for Milchan; the U.S. administration required him to renew his visa annually – which led to Netanyahu's intervention with then-Secretary of State John Kerry.
At the start of the '70s, Milchan moved to the United States and managed the family business from there. He maintained links with Israel, which he visited often, and even came over to vote in elections.
At the end of the decade, Milchan tried to break into the U.S. movie industry, but the first significant film he produced was actually Israeli – "Dizengoff 99" in 1979. In the '80s he scored a number of Hollywood successes, beginning with "Once Upon a Time in America." The movie that made him a multimillionaire was "Pretty Woman" in 1990.
After that effort he founded the New Regency production company. At the end of the '90s Milchan invested in the sporting goods company Puma, which was in the midst of a crisis, and made millions when he sold his stake in 2003.
In Israel, Milchan owns two homes north of Tel Aviv – in Herzliya Pituah and in Beit Yanai, where he joined three adjacent houses and made them the estate that's his home base in Israel. In January it was reported that Milchan had bought a Beit Yanai lot for 13 million shekels ($3.5 million) to build an access road to his house.
According to a source who lives in the area, Milchan's estate spreads over half the cliff at Beit Yanai and overlooks the beach. Milchan and his wife often entertain there – not only highly placed Israelis but also world leaders like former British Prime Minister Tony Blair.
Milchan's Law: Tax exemption for returning Israelis
All the sources with whom Haaretz spoke dismissed the possibility that Milchan gave Netanyahu gifts in order to protect the Channel 10 franchise – Milchan's highest-profile investment in Israel, one that has largely caused him heartburn. Milchan was a partner in the channel with Ron Lauder – an American billionaire with whom Netanyahu has quarreled in the Bibi-Tours affair, Channel 10 has reported.
But with Milchan, who was also a shareholder in the channel in that period, Netanyahu maintained friendly relations. The $50 million that Milchan poured into Channel 10 apparently went down the drain. According to a former executive at the station, "Milchan first of all works for himself. I don't think this desire of his for connections has anything to do with Channel 10."
In 2009 there were reports that Milchan had come back to live in Israel. That was after the legislation of the "Milchan Law," as it was called in the media, under which returning Israelis receive a tax exemption for 10 years. The law was passed in 2008, when Ehud Olmert was prime minister. The moving spirit behind the legislation was Pini Rubin, a lawyer who represents Milchan and other moguls.
But it isn't clear that Milchan really lives in Israel 183 days a year – the minimum amount of time to qualify for the tax exemption. Spokespeople for Rubin and Milchan have declined to comment on this issue. According to a source who lives in Beit Yanai, Milchan, his wife and their small children come to Israel mainly in the summer and on other vacations – with nannies on board. But the children go to school in the United States.
Haaretz has received the following reply on Milchan's behalf: "The questions that have been sent are full of errors and inaccuracies, but we will not be able to address all the issues in light of the current probe, for obvious reasons. For decades Milchan has been involved in extensive activities to bolster Israel's security, and a large part of these activities is confidential.
"Moreover, Milchan acts in every way he can to strengthen Israel's international standing via his connections with influential world leaders. In recent decades Milchan has helped numerous social organizations in Israel and abroad to a considerable extent, and, in an unprecedented way, has put his resources at the disposal of Israeli soldiers and the various intelligence branches."
The following response was sent to Haaretz on behalf of the Netanyahu family: "We are precluded from responding to the jumble of gossip detailed in your request – even though it is a long series of distortions, falsifications and inaccuracies."
Click the alert icon to follow topics:
ICYMI
The Artist Who Survived Auschwitz Thought Israel Was 'Worse Than the Concentration Camp'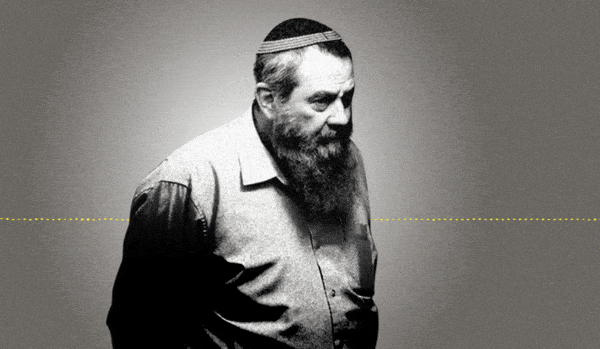 Jewish Law Above All: Recordings Reveal Far-right MK's Plan to Turn Israel Into Theocracy
Why I'm Turning My Back on My Jewish Identity
Down and Out: Why These New Immigrants Ended Up Leaving Israel
The Reality Behind 'The White Lotus' Sex Work Fantasy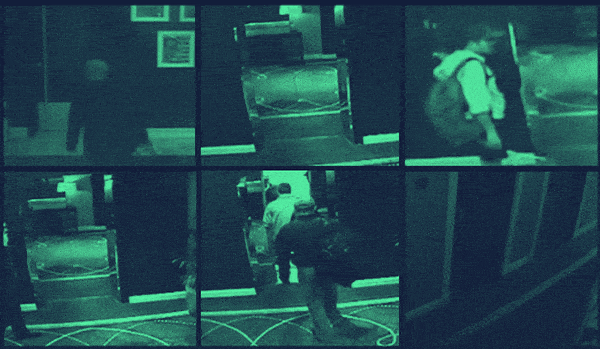 This 'Dystopian' Cyber Firm Could Have Saved Mossad Assassins From Exposure