Influential Rabbi Charges IDF With 'Losing Its Humanity' by Adopting Liberal Values
Rabbi Zvi Tau, an authority figure for many Israeli soldiers, decries the 'extreme secularists' he sees in control of Israel's Supreme Court, the Education Ministry and the media.
Rabbi Zvi Tau
Credit: Michael Yaacovson
Rabbi Zvi Tau, an authority figure for many Israeli soldiers, alleges that the Israel Defense Forces has "lost its humanity" by adopting liberal values.
Tau believes religious Zionist men should enlist in the army, but lashes out at people he calls "extreme secularists" he sees as in control of Israel's Supreme Court, the Education Ministry and the media.
The founder of the Har Hamor Yeshiva, heads what is known as the Hardal (Ultra-Orthodox-nationalist) community, and is revered as an authority in Jewish law at pre-military academies.
His remarks were conveyed from a recent discussion with rabbis held at a one of these institutes, a transcript of which was published on the Kipa website.
Tau denounced a culture war many inside his community have been caught up in, supporting some of the controversial comments made last year by Rabbi Yigal Levinstein, head of the Bnei David academy in the settlement of Eli, who criticized soldiers for being trained to protect the lives of innocent civilians and labeled homosexuals as "deviants."
Tau said that Levinstein had "exposed the plan for uprooting religion from large parts of the Jewish people, which the army has started to deal with and make a priority."
He added that what Levinstein said "is not a half or even a tenth of what must be publicized. We have facts and statistics and a flow of information, terrible things that cause the weakening of the IDF and do injustice to the girls that serve."
Tau criticized the service of thousands of religious women who serve in the IDF, in defiance of his own religious rulings and those of hundreds of other rabbis of both the conservative and centrist factions of religious Zionism.
He insinuated the military service affects a woman's ability to bear children. He decried "what happens to them [women] from a medical perspective, physiologically, they can't have children, and some have sued the IDF for losing their fertility, but [the army] doesn't care because the post-modern approach is also to reduce the birth rate. And certainly those religious women who have so many children that soon they'll be the majority here, they have 10 children, so we have to do everything to stop this.
"They spread propaganda so that all religious girls will want to enlist, and this is all with a clear objective – to secularize, to uproot religion, to make our entire public totally barren. That was also the goal of the evacuation of Gush Katif (the former Israeli settlements in Gaza); nothing there was security related, the issue was to finish off an ideology they didn't agree with," Tau said.
Tau accused the army's top brass of "losing its sanity, the basic norms of man in God's image, of taking the differences between men and women into account. A woman simply can't lift that kind of weight, she just can't. In the Olympics there is a distinction between men and women. There's always a distinction. Does anyone call that an affront to women?"
Tau had some criticism for the way men soldiers are treated, too.
"The army has a goal – to make you secular, so you'll be swallowed up by the culture. The army doesn't want you to grow beards. Soon they'll tell you, 'you can't come in with a knitted kipa. Be religious, but what do you need that rag on your head for?'"
When asked why he continues to advocate enlisting in the army, Tau replied, "If for one minute we wouldn't have an army, God forbid, we wouldn't have a state and we wouldn't have anything. Because those people fell on their heads we shouldn't do the right thing? What does that have to do with the army?"
Tau has in the past criticized religious-Zionist leaders and institutions, as well, including Habayit Hayehudi head Naftali Bennett, who is education minister, rabbis of the Zohar organization and the state-religious school system.
"National-religious Judaism is in a terrible slump – politically and educationally speaking, and also in terms of faith, in terms of its courage and strength to withstand being swept up by the current," Tau said.
This is another reason why he'd never consider forbidding religious young men from enlisting.
"No one would listen. The national-religious public dances to the tune of the secular public. If the chief of general staff tells you to go to the army, you go to the army. If state law says you have to go to the army. He's a good boy, he does what he's told. If he were going to the army because the Torah says to go to the army, then he wouldn't be violating Torah prohibitions in the army. But it's all just because it's the local custom, it's the atmosphere, we're 'in,' we're part of the secular culture and we're not, Heaven forbid, Haredim, that would be terrible as far as everyone is concerned," Tau said.
Tau went on to criticize members of non-religiously observant Israeli society at large as "extreme secular entities; they're a clique that with great talent seized central positions in all those entities that shape public opinion and forge the spirit of the time and the generation."
"It took them decades and they achieved great things in terms of positioning themselves. They sit on the General Staff; no one becomes a general until he's been through a few stages of brainwashing. We've known this for years but we didn't really address it. It's the same on what is called the Supreme Court, there too, only people with certain views can enter; it belongs to the extreme left, which has a clear, operative plan. It also affects the Education Ministry and everyone who sits on the Council of Higher Education, on the royal throne. It's also in the media, we all experience it," Tau said.
Tau has also been quoted as saying in remarks not posted on the web site that:
"The malicious intent is clear – to overturn all the social, moral and religious norms in Israel. The national-religious community is a threat, so we must make especially sure that all their girls go to the IDF. Look at how much propaganda there is about this. The money for this comes from Europe, from all kinds of foundations; it's clear where it comes from. All our enemies who didn't succeed with Hitler now want to destroy us in a different way."
Click the alert icon to follow topics:
ICYMI
Ken Burns' Brilliant 'The U.S. and the Holocaust' Has Only One Problem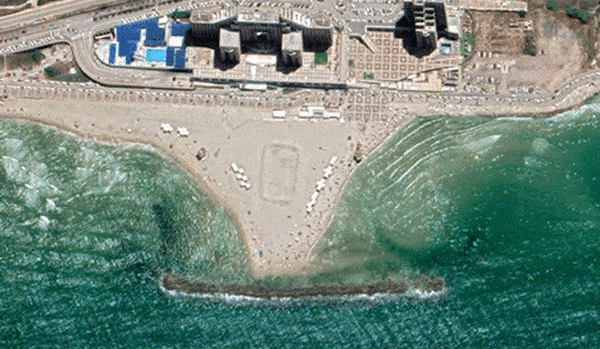 Facing Rapid Rise in Sea Levels, Israel Could Lose Large Parts of Its Coastline by 2050
Lapid to Haaretz: 'I Have Learned to Respect the Left'
The Mossad's Fateful 48 Hours Before the Yom Kippur War
As Israel Reins in Its Cyberarms Industry, an Ex-intel Officer Is Building a New Empire
How the Queen's Death Changes British Jewry's Most Distinctive Prayer