Inside the Religious West Bank Settlement That Forged President Trump's Israel Policy
What is it about Beit El that has so captured the attention and donations of key figures in the incoming U.S. administration, all the way up to Trump himself?
Beit El. The President-elect himself made out a $10,000 check for its residents and the settlement has a plaque in honor of U.S. ambassador-designate to Israel, David Friedman.
Credit: Nasser Nasser/AP
David Friedman, the U.S. ambassador-designate to Israel, heads an American fundraising organization that pumps a few million dollars a year into the settlement of Beit El. The parents of Jared Kushner, Donald Trump's son-in-law, have donated many thousands to its institutions. The president-elect himself has made out a $10,000 check for Beit El's residents.
What is it about this one religious West Bank settlement that has so captured the hearts and imagination of key figures in the incoming U.S. administration?
Among the 230 Israeli settlements and outposts scattered across the West Bank, there are others – Efrat and Ma'aleh Adumim, for example – with a more distinctive American flavor and where English is far more widely spoken. Beit El, in fact, has a larger population of Bnei Menashe – a community of converts from the rural corners of Northeast India who claim descent from lost Israelite tribes – than it does Americans.
It is also way out there – 14 kilometers east of Israel's internationally recognized border, to be precise. So unlike other settlements situated closer to the Green Line, Beit El, it is widely assumed, would be evacuated under any future peace deal based on the two-state principle. It would hardly qualify, then, as a sound long-term investment.
Nor does Beit El, a settlement with 6,500 residents, have much of a viable economy. In fact, the only revenue-generating plant in its jurisdiction is a small factory that makes tefillin (phylacteries).
Biblical connection
But Yael Ben Yashar, a longtime resident tour guide, doesn't see anything mysterious behind the unusual fascination with this one settlement – at least within a certain demographic heavily represented among Trump's Jewish supporters. "Beit El is mentioned 44 times in the Bible," she notes, "and this is the place where God promised our forefather Jacob that the Land of Israel would be his. Historically, it is the most important of all the settlements."
The main visitor attraction at Beit El is an ancient rock on the outskirts of the settlement, where legend has it, Jacob had his famous dream, described in the Book of Genesis, of angels ascending and descending a ladder.
But before she guides her visitors to this pilgrimage site, Ben Yashar usually starts them off with a stop at a nearby observatory tower where on a clear day it is possible to see as far as Jerusalem and Tel Aviv. A mosaic map of the Land of Israel cemented into the floor is there to remind visitors that these parts too were "promised to Jacob," as Ben Yashar points out.
West Bank settlements have long been considered an impediment to peace, if not downright illegal, by most of the international community. As settlements go, Beit El is among the more hardcore.
Right-wing bastion
Shai Alon: What we have here is coexistence at its very best.
In the 2015 election, right-wing parties captured 97 percent of the vote here. Almost 60 percent of the ballots went to Habayit Hayehudi, the religious Zionist party, which favors annexation of the West Bank, while more than a quarter went to a newly-formed anti-Arab party that ultimately didn't win enough votes to gain any seats in the Knesset. One of the settlement's best-known residents is Hagai Ben-Artzi, the brother of Prime Minister Benjamin Netanyahu's wife Sara. Ben-Artzi has come down hard on his brother-in-law, often publicly, for not embracing the settlers warmly enough and for bowing too frequently to American pressure.
The Beit El yeshiva, a key beneficiary of Friedman's fundraising organization, was founded and is still run by Rabbi Zalman Melamed, a driving force behind the far-right political party Tkuma (today part of Habayit Hayehudi). In 1995, following the Oslo agreements, which were meant to pave the way to an independent Palestinian state and end the occupation, Melamed was among a group of rabbis who declared the evacuation of army bases in the occupied territories a violation of Jewish law. In 2005, he urged Israeli soldiers to resist orders to evacuate the Gush Katif settlements in the Gaza Strip.
Founded in 1977, Beit El was a flagship of Gush Emunim ("the bloc of the faithful"), the original settler movement. In the New York Orthodox Jewish circles in which Friedman runs, that still means something. The Gush Emunim connection could explain, for example, how the gala fundraising dinners hosted each year by the American Friends of Beit El Institutions attract upwards of 1,000 participants.
Aside from the yeshiva, the American fundraising organization also supports various high school and post-high-school educational programs in Beit El as well as the online news site Arutz Sheva, which is widely read among the settler population and was founded there. Friedman himself has penned numerous columns for Israel National News, the English edition of Arutz Sheva.
Name plaque honoring Friedman
Although they live many thousands of miles away, the presence of Friedman and his fellow donors is deeply felt here. The many plaques bearing their names that adorn buildings and institutions around the settlement are its most obvious manifestation. The Friedman Faculty House, for example, dedicated by David Friedman and his wife Tammy in honor of their parents, serves the Ra'aya Girls' High School. The Gluck dining hall on the yeshiva campus was dedicated, among others, by Jean and Eugen Gluck, the co-chairs of the American fundraising organization, and by Rosie and Mark Friedman. Mark Friedman is the ambassador designate's brother, and Rosie is the daughter of Jean and Eugen Gluck. A plaque honoring the parents of the Friedman brothers is hung on the wall of the local kollel, or study center.
Friedman, a bankruptcy lawyer who has worked for Trump for the past 15 years and who advised him on Israel during the campaign, has several close friends in the settlement. Prominent among them is Yaakov ("Ketzale") Katz, one of Beit El's founders and a former Knesset member. In a recent radio interview, Katz said he and Friedman go back more than 40 years and were "like brothers."
Another close friend of the new ambassador is Baruch Gordon, an American immigrant from Memphis, who served as manager and director of the Arutz Sheva English news site before his latest appointment as director of development for Beit El Institutions. In his book "Jewish Terrorism in Israel," Ami Pedahzur, a professor at the University of Texas and expert on political radicalism, mentions Gordon describing him as a "Kach activist" (a reference to the extreme right-wing movement founded by Rabbi Meir Kahane that was outlawed in Israel.) Gordon refused to speak with Haaretz, saying he intended to keep silent until after the Trump inauguration.
Friedman, who grew up on Long Island, also has a childhood friend who lives on the settlement. Hillel Fendel, co-founder of the Arutz Sheva English news site, was a classmate of Friedman's at the Hebrew Academy of Nassau County (HANC). Fendel's father was the longtime principal there. "I had no idea of his connection to Beit El until I saw him here some years ago," Fendel, who has lived at the settlement for almost 23 years, told Haaretz. "I was happy to see that he had remained Orthodox."
Asked what stuck out in his mind most about the young Friedman, Fendel responded: "He had a good sense of humor, and I would be really happy if you wrote that."
Save for a handful of Palestinians performing odd jobs here and there, few adults could be seen out on the streets of Beit El on a recent afternoon spent there. Men and women of working age in Beit El, as in almost all the settlements, tend to commute to jobs on the other side of the Green Line because there are few employment opportunities at home.
Which can make life a bit lonely for someone like Shai Alon, head of the local council here. Alon, who did not grow up in Beit El, moved to the settlement with his wife and children 15 years ago. "We were looking for a place where we could instill our kids with meaningful values and a strong connection to the Jewish people," he explains.
'Great relations with Palestinians'
When asked to describe relations between residents of Beit El and those of the surrounding Palestinian towns and villages, Alon responds without any reservations: "They are excellent."
He adds: "What we have here is coexistence at its very best."
So does he visit Ramallah often?
"Are you out of your mind?" he responds. "If I went to Ramallah, I wouldn't come back in one piece. But if people from Ramallah want to come here, I can guarantee you they will feel very safe."
Like other Beit El residents, Alon expresses nostalgia for a time when things were normal. By normal, he means the era before the Oslo Accords when Jews could build as they wished in the settlements.
Beit El is an eclectic mix of neighborhoods, in part because of the on-and-off-again ban on construction in the settlements. Spacious single- and double-family homes can be found alongside temporary trailer-type dwellings.
In 2012, the Israeli Supreme Court ordered the evacuation of Ulpana, a neighborhood that had been built illegally in Beit El on privately owned Palestinian land. In return, the government promised the residents that another 300 housing units would be built in the settlement. Presumably because of pressure from the outgoing U.S. administration, that promise has yet to be fulfilled.
But residents of Beit El are optimistic that things will change now under the new administration and with one of their biggest fans serving as America's envoy to Israel.
"We're hoping now that those 300 homes will finally be built," says Ben Yashar.
Friedman's old classmate Fendel has more modest expectations. "We just want to live normal lives again," he says, "and that means not having to worry every time we add a porch to our homes that some drone overhead will come take a picture, and it'll be torn down."
Click the alert icon to follow topics:
ICYMI
Ken Burns' Brilliant 'The U.S. and the Holocaust' Has Only One Problem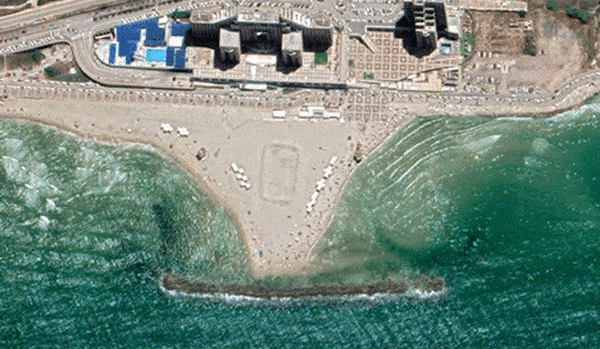 Facing Rapid Rise in Sea Levels, Israel Could Lose Large Parts of Its Coastline by 2050
As Israel Reins in Its Cyberarms Industry, an Ex-intel Officer Is Building a New Empire
How the Queen's Death Changes British Jewry's Most Distinctive Prayer
Chile Community Leaders 'Horrified' by Treatment of Israeli Envoy
Over 120 Countries, but Never Israel: Queen Elizabeth II's Unofficial Boycott