'I Wouldn't Leave Tel Aviv for Anything'
Arrivals / Departures: Two sets of girlfriends, two decades apart, talk about what occupies them.
Inbar Refaeli, left, and Raz Sharir.
Credit: Tomer Appelbaum
Inbar Refaeli, 18, left, and Raz Sharir, 18, from Tel Aviv; arriving from Amsterdam
Hello, can I ask how your flight was?
Inbar: The flights were absolutely appalling.
Raz: Really awful. But we survived.
Inbar: Next time we go El Al.
Raz: El Al is appalling, too, but at least there's leg room. On the flight out there was a woman on drugs who was in a state of paranoia, completely wacko. I think she was on Ecsta. She kept bugging her son, then calmed down, then bugged him again, and made our seats shake.
Inbar: And the flight attendants weren't nice.
Was Amsterdam nice, at least?
Raz: It is a fabulous city. We spent five days there.
Inbar: It was Christmas and everything was totally decorated.
Raz: We complained about why there aren't any decorations here on holidays, why no trees with lights.
So they don't catch fire from the Hanukkah menorahs, I guess. What did you do there?
Raz: We did all the most touristy things there are.
Inbar: Except for taking a picture with the "I amsterdam" monument.
How long have you known each other?
Raz: Just two years, even though we're both from Ramat Aviv.
What was the excuse for your trip?
Raz: It's because Inbar is entering the army. She wanted a grand finale beforehand, and I leaped at the idea.
Where will you be serving?
Inbar: I will be an education noncom. That wasn't the original plan, but I'm okay with it. There's a three-month course.
Raz: I don't know yet. My draft date is only in July, so I'm still in the classification phases, but my expectation is for combat service.
Combat, wow.
Raz: For us it's clear; it's an instinctive reaction.
Being in a combat unit doesn't scare you?
Raz: It does a little because it's something I don't know, but it'll be terrific.
And just being drafted by itself doesn't scare you?
Inbar: I'm not doing frontline service, so there's nothing for me to be scared of.
Have you thought about what you'll do after the army? Do you have plans for life?
Raz (to Inbar): You must know.
Inbar: She wants to study medicine.
Raz (smiling): Yes, that's true. I would have been really disappointed if she hadn't known.
Inbar, what about you?
Inbar: I don't run too far, because I don't like developing expectations and then being disappointed. First you finish one thing and then you go on. That's the smartest way.
Raz: I'm the exact opposite of her. I love to dream and I have absolutely no patience, and for me everything has to happen here and now, even if it tramples other things. Now, now!
Are either of you already thinking about a family, children?
Raz: No, we're not occupied with that stuff yet. We talk about makeup, about army, about clothes, about boys – everything having to do with women.
Inbar: The first thing is to finish the army, do the psychometric test [for university admission], and then we'll see where to flow from there. It's important for me to go by the book.
Raz: Oy, I just read a great book on the flight.
What book?
Raz: "Wild," by Cheryl Strayed. An amazing book. I haven't finished it yet, but I almost cried on the plane.
Didn't it make you feel like wanting to drop everything and go backpacking?
Raz: I will never leave Tel Aviv, not for anything. I don't see myself living anywhere else.
Inbar: The whole time we talked about how great it would be getting back to Tel Aviv.
Raz: I won't live in any other city in Israel, either.
Inbar: At most, I'm willing to move to Herzliya. We call it "the quiet Tel Aviv."
Raz: It has a pretense of being Tel Aviv, but it's not the same really.
Inbar: Yallah, we have to go now. Mom's here.
Oshri Hertz, 41, left, from Kfar Haim, and Hila Ginzburg, 39, from Haifa; flying to London
Hello, can I ask where you're going?
Hila: The headline of our trip is, "Christmas lights."
Oshri: We're going so we can see a real Christmas. We earned this trip honestly, because we bust our butts: career, home, family, children, laundry, cooking, driving the kids to after-school groups.
Hila: Okay, maybe I'd leave out the cooking. Otherwise, my husband will read this and say it's not credible. Anyway, it all started last Saturday. We went to Oshri and Nir's place to pick satsumas.
Oshri: A type of tangerine.
Hila: They have a small orchard. When we finished picking, Oshri cooked, and suddenly we realized that our next trip to Rome was scheduled for March.
Oshri: A long time!
Hila: Right away we said, "How did we do this to ourselves?" The next thing you know, we bought tickets and began to panic ahead of the flight.
Oshri: We'll take a sip from the Rescue bottle [Rescue Remedy homeopathic stress reliever] right away and calm down.
What will you do in London?
Oshri: We have missions.
Hila: I will taste whiskey for the first time. The truth is, I don't know what to say. We're regular folks, I don't play pool, we didn't even do drugs.
Oshri: Well, I have a Rescue bottle in my bag, for worries.
Hila: Oof, we come off as boring.
Give me a little of the Rescue. Not to worry. Where do you know each other from?
Hila: We met in our first job, in the last millennium. We worked for Netvision [an internet provider] in Haifa, which is a kibbutz disguised as a city.
Oshri: I was a service representative.
Hila: I was a shift manager.
Oshri: We were single then. What haven't we gone through together? Marriage, births.
Hila: You don't have to mention everything! We were born on successive days, but I won't say when, because I don't want my astrological sign to appear in Haaretz.
Why not?
Hila: Haaretz doesn't believe in astrology.
What do you do in life?
Hila: I'm a psychotherapist.
Oshri: I manage human resources at Cellcom [a cellular phone company].
Do you find time to keep up your friendship?
Hila: Because of the pace of life, we rarely meet.
What do you do when you meet?
Hila: We dig into each other's lives. Oshri also gives me great recommendations for books. I read before, too, but she took me to the right places.
What do you read, for example?
Hila: Trash, romantic novels.
Why?
Hila: What drives the world is love. People need to feel loved, and when they read books like these, with stories where love is fulfilled so absolutely, it gives them hope.
Oshri: Totally.
You've known each other 20 years. Have things changed?
Hila: We're no longer afraid to fulfill our dreams; we have a list of dreams in an app.
Oshri: It's the list that's called, "What do you do when Erella from the National Lottery calls" [to inform you that you've won]?
And what will you do?
Oshri: I would take more time for myself and for my art. I sew, paint, sculpt.
Hila: Women of 40, my mother once told me, are more sure of themselves. They know who they are and what they are, and what their shortcomings are, and they're more connected to their
Their what? I didn't understand.
Oshri: To their sexuality. She just said it in a very small voice.
Hila: That word makes the world move, and I didn't say that, Freud did. And it's also important to say that we learned how to swim the crawl this year, and also that having dishes in the sink isn't such a terrible thing, either – right, sweetie?
Oshri: In your sink, it's not terrible.
Click the alert icon to follow topics:
SUBSCRIBERS JOIN THE CONVERSATION FASTER
Automatic approval of subscriber comments.

NOW: 40% OFF
ICYMI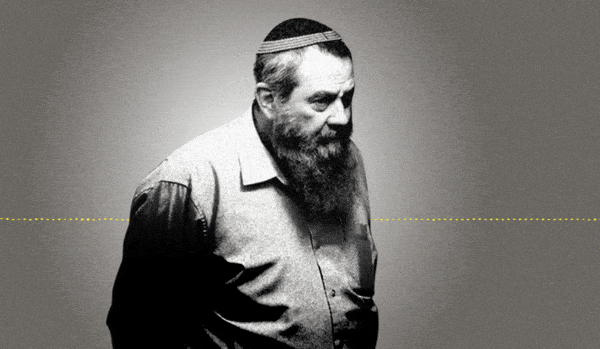 Jewish Law Above All: Recordings Reveal Far-right MK's Plan to Turn Israel Into Theocracy
Why I'm Turning My Back on My Jewish Identity
Down and Out: Why These New Immigrants Ended Up Leaving Israel
The Reality Behind 'The White Lotus' Sex Work Fantasy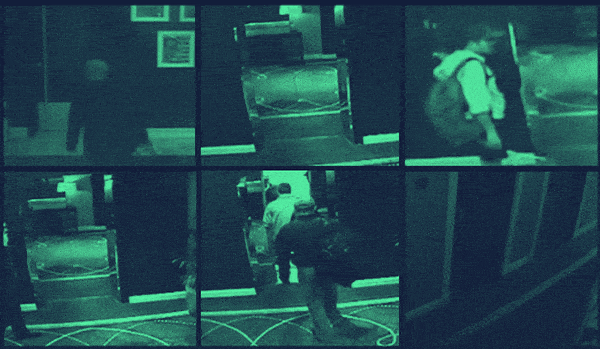 This 'Dystopian' Cyber Firm Could Have Saved Mossad Assassins From Exposure
Comeback Kid: How Netanyahu Took Back Power After 18 Months in Exile