Netanyahu's Investigator: A Sophisticated Organization Man
Chief Superintendent Shlomo Meshulam is expected to head the investigation into the prime minister. He is considered an experienced and creative investigator in the area of organized crime – but some of his colleagues aren't sure this is enough.
Chief Superintendent Shlomo Meshulam, pictured in 2008.
Credit: Moti Kimche
The police officer set to lead the high-profile investigation into Prime Minister Benjamin Netanyahu is a veteran detective who has enjoyed many victories fighting organized crime, but is seen as a comparative rookie when it comes to probing elected officials.
Chief Superintendent Shlomo (Momi) Meshulam is expected to start the investigation in the next few days. He will head the team investigating Netanyahu on suspicions that the prime minister accepted significant gifts from businessmen in Israel and abroad.
Meshulam is from the National Fraud Investigations Unit and will work alongside senior people from that division.
Although Meshulam is considered a brilliant investigator, some colleagues feel the Netanyahu case might be too big for him.
"If he is responsible for investigating Bibi [Netanyahu] – Bibi is liable to have a problem," a source who knows Meshulam's work said this week. The source described Meshulam as a sophisticated and creative investigator who knows how to prevent external elements from interfering with his work.
"He is, above all, a policeman and is very loyal, an organization man. When he takes on a mission – it's formidable," the source said.
The fact that he is an organization man is considered an advantage. However, in this case, sources within the police force believe it may also be a liability for Meshulam.
"The case is less suited to an investigator with a personality like that," one colleague said. Another acquaintance, meanwhile, thought it too early to put him in charge of the Netanyahu case.
"Running an investigation when the prime minister is facing him, the way he does it – it could be that it's too big for him at the moment. Very few officers have touched a case like that and not been sacked, and I'm not sure Meshulam is the investigator who can kill himself with a case," the acquaintance said.
"This should be going to an investigator who knows it could be his last case, and Meshulam still has a good, long road ahead of him in the police," the source added.
'Thinks outside the box'
Meshulam's police career began in the interrogations section of Tel Aviv District's Central Unit. He built his career on fighting organized crime, and chalked up many successes. However, he also led cases that embarrassed the police – most notably the double murder at the Barnoar center for LGBT youth in 2009, a costly endeavor that led nowhere.
Police officers who have worked with him called Meshulam an officer who guards his privacy with regard to his superiors and those under his command.
Journalists who covered the Tel Aviv's Central Unit vividly recall his standard comment to them at crime scenes: "You know that you are wasting your time." And on occasion, he has refused to hold background briefings with reporters, even with the approval of the police spokesman's office.
Meshulam dealt mainly with organized crime during his years in the police force. One of his formative investigations was during the 1990s, when the Central Unit investigated the rival Pardes Katz and Ramat Amidar gangs.
It was Brig. Gen. Ephraim Bracha – who eventually headed the National Fraud Investigation Unit and took his own life in July 2015 – who took it upon himself to stop that gang warfare and bring the leaders to justice.
At the time, Meshulam was a young investigator who soon impressed Bracha. He became his protégé and was brought in on the unit's most sensitive investigations.
"He was considered a brilliant investigator when he came to the Central Unit," recalled Menachem Frank, a former unit commander. "Bracha was his teacher and mentor. He had the best teacher a police investigator could ever want. If Bracha was the leader, he was his number two on the team."
Meshulam's creative thinking in that case led his commanders to bring him onto another gang warfare investigation in the district – between the Turk and Hamad families in Jaffa. The Bracha-Meshulam team succeeded and in 2002 scored indictments against brothers Sami and Kamal Turk, who were later convicted of murder and other serious crimes.
Following the successful Jaffa investigation, Bracha was under threat for years. Meshulam, though, remained in the shadows and behind the scenes.
Pini Aviram, who worked alongside Meshulam, called him "a thorough investigator. He works and thinks outside the box, not by the book."
According to Aviram, Meshulam knew how to take advantage of the pre-questioning period to gather information: "He is a real investigator, and a real investigator smells blood – no one can stop him."
In the early years, the rising stars of the police all stood out at the Tel Aviv Central Unit – investigators who were marked for future careers as commanders: Maj. Gen. Roni Ritman, now commander of Lahav 433 (the fraud unit overseeing the Netanyahu case); Brig. Gen. Yigal Ben Shalom, commander of the International Crime Investigations Unit; Brig. Gen. Avi Newman, former commander of the National Economic Crimes Unit; and Maj. Gen. Gadi Eshed, outgoing head of the Tel Aviv Central Unit. Meshulam was the one who succeeded in positioning himself as the most respected investigator.
A career-defining event occurred in July 2004, after Judge Adi Azar was murdered on the driveway of his Ramat Hasharon home.
Meshulam headed the subsequent investigation, together with Brig. Gen. Yossi Ben-Naim, and set up a sting operation against a witness to the murder, Avinoam Hajbi.
While investigating Hajbi over a traffic accident, Ben-Naim left a fake facial composite of Rafi Nahmani on the table, positioning him as a suspect in the murder of the judge.
Hajbi hastened to call Nahmani to tell him – but later realized he had been recorded. He entered negotiations about becoming a prosecution witness in the case but at a certain point changed his mind and angrily stormed out of the room.
Meshulam quickly got hold of a recording device and chatted with Hajbi in the yard of the unit's headquarters – a conversation that became an important achievement in his career.
He succeeded in getting Hajbi to talk, recorded him admitting to having been an accessory to the murder and got him to turn state's witness and providing testimony that led to Nahmani and Yitzhak Zuziashvilli being convicted of the murder.
Meshulam chalked up another significant success when he solved cases attributed to the so-called New York gang let by Eitan Haya. Meshulam headed the team that led to the arrests of two former Border Policemen on suspicion of having attempted to assassinate a good friend of Haya's. They were caught with pistols and ski masks in their possession. From a police perspective, this was an achievement against a crime organization that also probably helped prevent a murder.
But there were also controversial incidents. In October 2008, Meshulam was in charge of an investigation into the hit-and-run death of Tel Aviv resident Meital Aharonson. Indictments were filed against Shalom Yemini, the alleged driver, and Shai Simon, who, according to the indictment, was sitting beside him. In the end, Simon was found guilty of manslaughter as the driver of the car, while Yemini was identified as the passenger and received a lesser sentence.
Yemini's defense lawyer, Motti Katz, said the investigators, headed by Meshulam, devised a story whereby the drivers had exchanged places, because Yemini was a police intelligence target.
Quotes from Simon's investigation indicated that the team headed by Meshulam had said to him: "I have a feeling you didn't do it. I have a feeling, I don't know why, even though you took the keys of the jeep and took the wheel, I have a feeling that you exchanged places afterward.
"If you didn't do it, why? Isn't a shame, isn't it a shame that people will consider you a murderer? Did you change places on the way? You're not the one who said you'd changed places, right? You were driving and you changed places and you got out from behind the wheel, right? Nu, so why? Why should you take this upon yourself if you weren't driving? Why?"
Another notorious probe led by Meshulam was the 2009 Barnoar shootings that killed Nir Katz and Liz Troubishi. The police saw the murders as a major incident that could affect the image of both the Tel Aviv district and the entire force.
"I immediately demanded that Momi Meshulam be the one to head the investigation," recalled then-Tel Aviv District Commander Shahar Ayalon. "He is a very creative investigator who sees things in an unexpected way. At least some of the investigative work he did there managed to surprise me."
Meshulam was given resources the Israel Police had never previously employed. To this day, police sources say this was the most expensive investigation the force has ever undertaken.
But in contrast to Ayalon, some officers in the force believe the initial investigation was not efficient and failed to produce any significant leads. For example, hundreds of people were called in for questioning and to testify because someone had used a credit card at one of the businesses near the crime scene. Some professional sources said such investigative activities bore witness mainly to impotence. Indeed, they brought no fresh leads and to this day the case has not been solved.
Meshulam was responsible for the investigation into former cabinet minister Gonen Segev, who was indicted for drug smuggling in 2004. However, his first major involvement in a case concerning an elected official began several years ago after a phone call from Bracha, who ordered him to take down the testimony of a woman accusing then-Minister Silvan Shalom of sex crimes. Meshulam recorded her testimony, but the woman subsequently refused to testify against the Likud lawmaker in court.
Later, Meshulam was appointed head of a department in the National Fraud Investigations Unit and took charge of the 2014 investigation involving the head of Mateh Yehuda Regional Council, Moshe Dadon. This month, police recommended indicting Dadon on rape and corruption charges.
Meshulam also played a considerable role in the graft probe into the Yisrael Beiteinu party. He helped recruit state's witnesses for the case, which is still ongoing.
Click the alert icon to follow topics:
SUBSCRIBERS JOIN THE CONVERSATION FASTER
Automatic approval of subscriber comments.

NOW: 40% OFF
ICYMI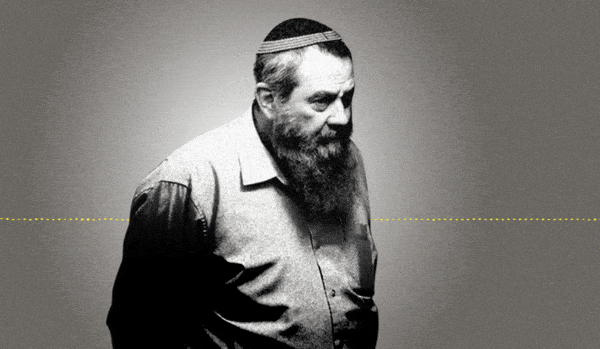 Jewish Law Above All: Recordings Reveal Far-right MK's Plan to Turn Israel Into Theocracy
Why I'm Turning My Back on My Jewish Identity
Down and Out: Why These New Immigrants Ended Up Leaving Israel
The Reality Behind 'The White Lotus' Sex Work Fantasy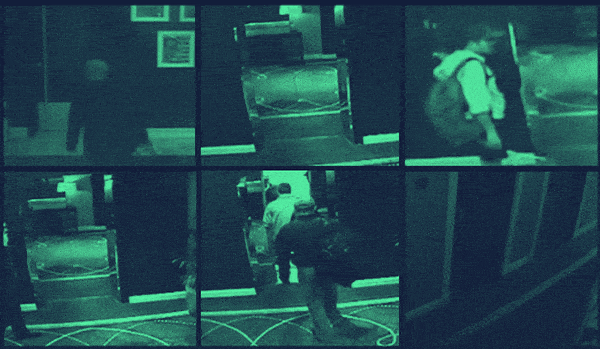 This 'Dystopian' Cyber Firm Could Have Saved Mossad Assassins From Exposure
Comeback Kid: How Netanyahu Took Back Power After 18 Months in Exile