Analysis |
2017 Will Be a Year of Disillusionment That May Lead to Netanyahu's Collapse
Netanyahu will soon have the most sympathetic U.S. president imaginable at his back, but that won't suffice to protect him from political and legal challenges
Illustration.
Credit: Amos Biderman
It will be tough for Prime Minister Benjamin Netanyahu to part with 2016. It was a year of hubris, arrogance, stand-offishness, pride and high-handedness, as far as he is concerned. Next year is shaping up to be a year of disillusionment – and possibly, a crash.
The portents loom. The latest police "inquiry" into suspicions of misconduct on his part is about to turn into a full-fledged criminal investigation. He will be questioned under caution, as a suspect. His mantra – "There will be nothing, because there is nothing" – will soon be measured against evidence, testimony and leaks that will find their way from the interrogation room into the media.
Political figures who met him this week describe a worn-out, unfocused person, whose thoughts seem to wander. January 20 is indeed approaching fast, as U.S. president-elect Donald Trump tweeted, but even a president who is emerging as the most sympathetic ever will not extricate Netanyahu from the criminal mire. For that he'll need good lawyers and more than a little luck. Not Twitter.
The diplomatic tsunami that Israel has been coping with, from the United Nations Security Council resolution last week to Wednesday's harangue by U.S. Secretary of State John Kerry, will not go away in 2017. It's not just "the UN," as Trump tweeted. It's the whole world, from France and Britain to Russia and China, that is fed up with the Israeli government's settlements policy. On January 21, Trump can send bulldozers to demolish the glass tower on Turtle Bay in Manhattan, but it won't matter. The international community will continue to view settlement construction exactly as Kerry depicted it: a deliberate, creeping, determined and lethal effort to torpedo even the slight possibility that a Palestinian state will one day be established alongside Israel.
Netanyahu's reaction to Kerry's speech totally ignored the principles – basic and vital – that the secretary set forth for a possible agreement. The prime minister's response to Security Council Resolution 2334 was a model of aggressive isolationism, evoking North Korea. He likened it to the 1975 resolution that equated Zionism with racism. In his eyes, then, the settlements are the Zionism of today.
He shows no signs of soul-searching, of contrition, or of possibly reexamining the policies he's pursued in recent years. He doesn't see himself as being responsible for Israel's situation in the international arena. Slowly but surely, though, he is turning Israel into a pariah state. There's no doubt that the scandal of the illegal Amona settler outpost, and the legislation aimed at expropriating land and legalizing other such outposts in the territories – against whose grave implications the premier himself warned (although he then voted in favor of it twice, for fear of being perceived as less right-wing than Education Minister Naftali Bennett) – contributed to Washington's decision to abstain on Resolution 2334. But Netanyahu will not admit to his leadership failure by stopping the madness.
When he meets in Washington with the new American president, probably in February, he will encounter a person with a problematic personality and an ego even more bloated than his. Trump looks like the personification of Netanyahu's dreams as president, but the president-elect is also unstable, injudicious, fitful and frenetic. Unlike Barack Obama, Trump will have no patience for games. And it's not certain that he'll wait eight years before he blows his fuse; it may even happen within eight weeks.
In the Israeli security cabinet meeting held Sunday to lick the diplomatic wounds, a few participants, including Finance Minister Moshe Kahlon (Kulanu) and Interior Minister Arye Dery (Shas), tried to persuade Netanyahu not to go too far with what he termed the "operative measures" to be taken against the countries that voted for the UN resolution. You can definitely protest, explain, reason, but there's no need to let things spiral out of control, they were saying. The international community's position on the settlements has been clear from the beginning. The fact that the United States chose not to veto the resolution, as part of the administration's campaign of revenge against the Netanyahu government, doesn't really change anything. But Netanyahu, boiling mad, didn't let up.
For his part, President Reuven Rivlin, too, objects to and is pained by Netanyahu's stridency toward the outgoing U.S. administration. Rivlin lashed out at the UN resolution, but he is well aware of the unprecedented high-quality defense and intelligence aid that Obama granted Israel, and he hasn't forgotten the dozens of times when Washington came to Israel's aid during the Obama presidency.
In such situations, humor is a tried-and-true escape hatch. Rivlin told guests at the President's Residence this week a story about Prime Minister Levi Eshkol's handling of a cabinet meeting at the height of the severe economic crisis Israel was facing at the time. The story goes that one of the ministers suggested that Israel declare war on the United States, and said, "They will defeat us, and after we lose they will pour in money here just as they did into Germany after World War II." To which Eshkol replied, "And what, heaven forbid, if we win?"
View from the top
Benjamin Netanyahu, as the cliché goes, is a gift that never stops giving. This week he came up with another remark that made people wonder how closely attuned he is to the reality in which most Israelis exist. At a ceremony launching a national effort to develop Israel's north, he boasted that as early as "a few years" ago, he had predicted the future course of events and had urged residents of the south of the country: "Buy homes, buy homes, not only in Be'er Sheva, buy in Dimona and Yeruham, too. Buy homes."
There were those "who heard me and did just that," Netanyahu went on, giving his listeners the moral of the story, "and there were others who heard and did nothing." In other words, those who heeded his advice profited; those who didn't lost. This week, he offered that same golden advice to residents of the north: "Buy homes," he said, "buy homes."
An individual is the pattern of the landscape of his homeland, the poet Shaul Tchernikhovsky wrote. In Netanyahu we can see the reflection of the social landscape that's his milieu. His pals don't sit on their nest eggs like lazy hens. They buy: penthouses, mansions, estates, private planes. People who don't follow that simple logic are simply beyond his comprehension.
Sitting in the front row of the hall in Ma'alot-Tarshiha, the town that hosted the event launching the new project, were Kahlon and Dery (who's also minister in charge of Israel's so-called periphery). During the past year, they have spearheaded the effort, which intends to invest 10 billion shekels in the region over the next five years, and they have been subjected to no small amount of criticism and complaints over delays in its implementation. Now they both wanted to reap the fruits. But then, four days before the ceremony, Netanyahu announced that he would be there, too.
Dery and Kahlon gritted their teeth. The prime minister always gets the bulk of media attention, the others are left with the crumbs. For the life of them, the two couldn't remember what part he had played in drawing up the five-year plan. But Netanyahu is a master at taking credit where none is due. And everyone else has to live with that.
The obvious message behind Netanyahu's remarks, which made the veins of Kahlon's forehead bulge, was that housing costs would continue to rise, so residents of the north should rush to purchase homes. For the past 18 months and more, the finance minister has been trying to persuade us that the cost of housing is about to level off, before dropping. Then the prime minister comes along and pricks the balloon, even boasting that he prophesied the future.
The interesting thing is that the prime minister has abandoned even the pretense of dealing with the problem of the cost of housing. He's making do with acting vis-a-vis the public like an investment adviser, whose advice happens to be the opposite of his finance minister's policy. Kahlon has fought tooth and nail to contend with the problem of rising housing prices, but a comment like that by Netanyahu undermines everything he's toiled for.
To say that Kahlon seethed with anger at Netanyahu's ploy would be an understatement. The next day, in a conference organized by the Histadrut labor federation, he struck back. "I too would like people to buy homes – but at reasonable prices. Today the prices are too high," he asserted.
Kahlon's confidants were less subtle: "What Netanyahu did was a deliberate act of sabotage. He plans everything in advance. It wasn't a slip of the tongue. He's afraid that the cost of housing will go down next year, and that when that happens Kahlon will leave [the coalition]. Netanyahu prefers to have housing costs continue to rise and for the failure to be chalked up to the finance minister."
And, they added, "We came to the treasury to set right what Bibi wrought over the past seven years. He thinks he has a solution to the problem, but he doesn't. He is the problem, and we are there to try to solve it."
Child abuse
Rarely do we witness as impressive a display of efficiency, diligence and alacrity as the government showed in its handling of the cases of the disappearance of Yemenite children in Israel's early years. Less than five months went by from the moment the issue was placed on the prime minister's desk until Netanyahu clicked on the internet link that broke the oppressive, decades-long conspiracy of silence. The mothers and fathers whose infants were taken from them in perplexing circumstances are no longer with us; the brothers and sisters will perhaps be able to close the circle, if only in part.
In authorizing the publication of the 400,000 or so declassified documents, Netanyahu did the right and humane thing – and, it must be said, also the right thing for him politically. It's amazing he waited so long. What happened more than 60 years ago under the despised Mapai government is no political skin off his back. In certain circumstances, he will be able to use the findings to electoral ends, against Mapai's heirs in the Labor Party, along the lines of, "They covered it up and whitewashed it, but I uncovered and illuminated the truth."
For Netanyahu, the solemn ceremony of opening the government website on Wednesday morning in the Prime Minister's Office was a welcome bit of escapism. A momentary flight from the ordeals of the present and the difficulties of the future, into a remote, responsibility-free past. Given the vast problems on his agenda – the Security Council, Kerry's speech, the cost of housing, the poverty reports, the state comptroller's report on the bungled handling of the Gaza Strip tunnels and the looming criminal investigation – what could be more comforting than a trip in a time machine back to the 1950s and a dark episode that awakens ghosts of ethnicity, stereotypes and party factionalism?
"This is an important, historic day," Netanyahu declared. But the history and the importance and the empathy for the families did not allow him and his aides to forget the categorical imperative: public humiliation of Justice Minister Ayelet Shaked, who is loathed by the lady of the house on Balfour Street in Jerusalem.
Some background: A few months ago, Likud MK Nurit Koren, the daughter of Yemen-born parents, asked Shaked to try to get the decades-old documents of the state commission of inquiry into the affair declassified. Shaked was also approached by representatives of an NGO that deals with the fate of the Yemenite children.
In Israel, the Commissions of Inquiry Law falls under the purview of the justice minister. Shaked consulted the relevant officials and decided to allow the transcripts to be made public. She sent Netanyahu a letter updating him and suggested that he appoint Minister Without Portfolio Tzachi Hanegbi to handle the matter. Both Netanyahu and Hanegbi agreed, and Shaked lent the latter a team of experts from her ministry to assist in the task.
The speakers at the ceremony this week, in addition to Shaked, were Netanyahu, Hanegbi and MK Koren. Guess which one of those three forgot to thank the justice minister. Hanegbi thanked her, Koren spoke movingly about her role; Netanyahu, for his part, congratulated Hanegbi, Koren and "the other ministers," as though, if he were to utter the one name explicitly he would be struck by lightning.
His aides also saw to it, undoubtedly at the command of anonymous sources, to place a physical barrier between him and Shaked. Sitting to Netanyahu's left was Hanegbi; cabinet secretary Tzachi Braverman hurried to take the seat to the prime minister's right; and Shaked sat to Braverman's right. That's a gross breach of the rules of protocol and of basic codes of politeness and gentlemanly decency. Shaked, by dint of her seniority, should have sat at Netanyahu's right. But the prime minister follows the rules of a parallel protocol.
"Today we are correcting a historic injustice of disregard or disappearance or concealing – we don't know which," Netanyahu said in his remarks. Just so: disregard, disappearing and concealment. And just plain cowardice and vulgarity.
Who's a Jew?
Religious Services Minister David Azoulay (Shas) is known for his extreme, obscurantist opinions about non-Orthodox Jews. The very fact that he holds this portfolio is a stain on the Israeli government. He has often said, even from the Knesset rostrum, that as far as he's concerned, members of Reform Judaism are not Jews at all.
Azoulay was appointed to his post by the leader of his party, Arye Dery. At the cabinet meeting on Sunday, Education Minister Naftali Bennett (Habayit Hayehudi) spoke of his own, second sphere of responsibility, Diaspora Jewry, and was asked about Israel's relations with Reform Jews. During the discussion that followed, Dery said, "The Reform Jews are Jews in every respect, and they are my brothers."
Azoulay said nothing. He talks big only when Dery's not around.
Later, I asked Dery whether he'd in fact made that remark. "Absolutely," he replied. "There is no doubt that they are Jews and are my brothers – the Reform Jews and the Conservative Jews. It's a mitzvah to draw them closer. Everyone born to a Jewish mother is a Jew. I disagree with them about the stream they chose, but their Jewishness is not in question."
If so, I persisted, why had he chosen Azoulay, of all people – a person who speaks of non-Orthodox Jews from a position of hatred and alienation – as religious services minister? Dery, usually quick and articulate, mumbled something unclear. I asked him whether he regrets the appointment. No, he said.
New road ahead
Avi Gabbay is just what the doctor ordered for the Labor Party. A self-made man of Mizrahi origin, social issues-minded, telegenic, a safe bet. Since the former environmental minister – who resigned from the government and from the Kulanu party this year – is probably not a necrophile, his decision to join that party means that he still sees it as alive and kicking, as offering a viable and successful platform to run on. For said party to get off the ropes it needs more of his kind. Not only people like him who come from the business sector with a good record, but also from the army.
By opting for an existing and established political body and contemplating the grueling road ahead to the party's leadership primaries, he is saying clearly that ad-hoc parties like Yair Lapid's Yesh Atid or the one his friend, former Defense Minister Moshe Ya'alon, intends to form, are not the place for an opinionated person with an impressive resume like his. Gabbay's take is the following: "I'm not going to join a party that is run by one person who makes the rules that everyone else obeys. I did that once, and were I to join such a party again, I could find myself in Netanyahu's government again."
Wait a minute, I said to him: Labor and Zionist Union hung around on Netanyahu's doorstep for 18 months and hoped to be asked to join the coalition. "True," said Gabbay, "but in the end that didn't happen." What he was saying is that his friend Shelly Yacimovich is the one who stopped Isaac Herzog on his way to joining the government.
I asked Gabbay if that was his reason for not teaming up with "Bogey" Ya'alon, whose forced resignation from the government in May to make room for Avigdor Lieberman sparked Gabbay to give up his ministerial portfolio.
Gabbay: "Bogey is talking about a 'one-man party' too. That could have been nice and easy for me, but it would have forced me to compromise on issues that are dear to me. I want to consolidate a power base of my own that will allow me to take a stand, and that can by done only by running and getting elected on my own."
On policy they also differ: Ya'alon is against a Palestinian state and in favor of the settlements; Gabbay is vice-versa.
Anyway Gabbay sees it, Labor is the place for him be. "I don't believe Lapid can form a government," he says. "The numbers do not add up. The Orthodox parties will not join him. Labor has better odds, provided they get back on track. Many support its platform, but it does not know how to woo the public and does not yet have a [new] elected chairman."
Asked if he would run for that post next summer, Gabbay did not rule out the possibility.
Click the alert icon to follow topics:
ICYMI
The Artist Who Survived Auschwitz Thought Israel Was 'Worse Than the Concentration Camp'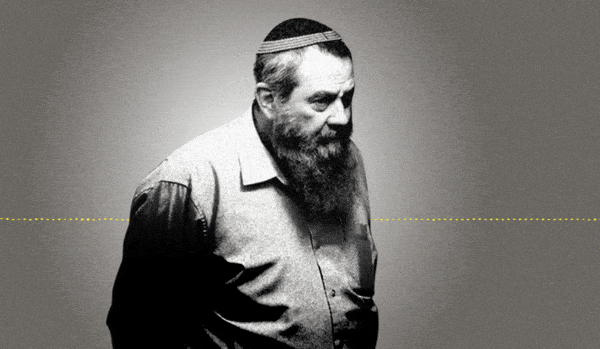 Jewish Law Above All: Recordings Reveal Far-right MK's Plan to Turn Israel Into Theocracy
Why I'm Turning My Back on My Jewish Identity
Down and Out: Why These New Immigrants Ended Up Leaving Israel
The Reality Behind 'The White Lotus' Sex Work Fantasy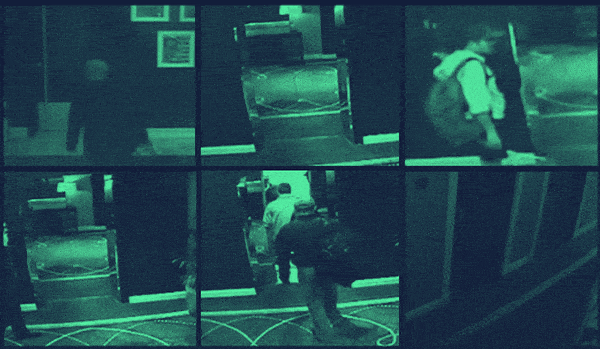 This 'Dystopian' Cyber Firm Could Have Saved Mossad Assassins From Exposure