Battle for Beit Shemesh Is Over - and the Haredim Won
Mayor Moshe Abutbul insists there is a future for secular residents in his city, but some locals beg to differ.
An ultra-Orthodox man walks through the city of Beit Shemesh, December 29, 2016.
Credit: Gil Cohen-Magen
It's been almost three years since the stormy election campaign in Beit Shemesh made national headlines. Now, the city's ultra-Orthodox mayor, Moshe Abutbul, wants to persuade people that there is a place and future there for people who are not Haredim. But he seems to be alone in his belief.
In October 2013, Abutbul – representing the ultra-Orthodox Shas party – won the mayoral race against a secular candidate, Eli Cohen. But amid charges of voter fraud, the court struck the results. After a heated struggle fraught with mutual recriminations, Abutbul won again in March 2014.
The city's secular residents were furious. "These will be the last democratic elections in Beit Shemesh. The next mayor will be decided by the rabbis," Cohen warned at the time.
Yarden (not her real name) is a 30-year-old mother of two who lives in the city, some 30 kilometers (18 miles) west of Jerusalem. "The city is decimated, that's all there is to it. You can see it in the culture, in the investment in the ultra-Orthodox sector, in the playgrounds," she says. Discrimination against people who aren't ultra-Orthodox is rampant, she adds.
But it's real estate that will seemingly decide matters. Beit Shemesh has been growing at a dizzying rate over the past two decades. The Haredi neighborhoods of Ramat Beit Shemesh have doubled in size, bringing the city's total population to 110,000.
Ramat Beit Shemesh Aleph is considered the only one of that area's neighborhoods which is not completely Haredi – there are still families there who are member of the religious Zionist camp. Ramat Beit Shemesh Beit is the nexus of the city's extremist Haredi groups, with violent demonstrations held regularly against the draft into the Israeli army. Another section, Ramat Beit Shemesh Gimel, has 4,000 apartments, all of which have been or will be sold to Haredim, and the same is true for Ramat Beit Shemesh Dalet.
Abutbul is hoping that a fifth section, Ramat Beit Shemesh Heh, now in the planning stages, will ensure that his city will not be seen as entirely ultra-Orthodox. But will there be any secular buyers? Abutbul thinks so. "I have an agreement with the heads of the ultra-Orthodox community. We're telling Haredim that they shouldn't buy there because there won't be ultra-Orthodox elementary schools, there won't be many mikvehs [ritual baths], and not even balconies for Sukkot." Abutbul says the city will soon be launching a PR campaign to attract religious Zionist and secular families to the new Ramat Beit Shemesh Heh.
"In a decade, Beit Shemesh will have 250,000 residents and be the fifth-largest city in Israel. I want you to write that so people will keep the newspaper clipping. I won't lie, the city will be mixed. There will be Americans, there will be immigrants, but in terms of Haredi-secular, it will 50-50. OK 60-40," says Abutbul.
Shir Haspari, who is preparing a PR film for the city to attract new secular residents, insists they aren't minimizing the ultra-Orthodox side of the city. "It's a Haredi city, but we're calling on another population to come. It won't be in a year or two, but it will happen. People are looking for the next real estate, for a new community life."
Yarden doesn't believe that for a second. "He's misleading people and bringing them to a place they won't be able to live," she alleges. Not only will these people not come to the city, but its non-Haredi residents are in the process of leaving. "My husband and I, who were born in Beit Shemesh, have given up on it," she says.
Yarden and her family rent an apartment in the old part of the city and have been looking to buy an apartment for 18 months. "The Haredim have taken over the housing market. You call and in the first phone call they say you can't bring pets and you have to dress modestly. I'm talking about old Beit Shemesh, not Ramat Beit Shemesh," she notes. Meanwhile, they've joined a purchasing group in a project in Karmei Gat, near Kiryat Gat. "All the young people from Beit Shemesh are moving there," she adds.
A veteran real-estate agent confirms that there are no non-Haredi buyers from outside Beit Shemesh, and cites the low prices that are attractive to Haredi buyers. "That Beit Shemesh will eventually be Haredi is guaranteed. The question is when," he says.
"You can't compete with the Haredim. Wherever it's cheap, they'll buy," says another real-estate agent, Ilana Halevy.
The city municipality is set to sign agreements with the Construction and Housing Ministry in a few weeks, in which the state will agree to invest heavily in the city in exchange for promotion of the new neighborhoods.
But Abutbul still isn't happy with the government's commitment to his city. "They say Abutbul will build and build and build, even if he doesn't get what he should. Look at Modi'in," he says, referring to the new city north of Beit Shemesh. "They had a four-lane highway there before the first cat moved in. Why don't I count? Because I'm Sephardi as well as Haredi?"
Abutbul points out that during his term, a soon-to-open skating park was built in the city. There are also plans for a baseball field for the city's community of American immigrants. "Our job as public leaders is to fight stigmas," he says.
According to Abutbul, the ultra-Orthodox demand for apartments in the city will fall because "in terms of prices, it's not certain Beit Shemesh will suit them in the future."
Abutbul accuses his political rivals of becoming more extreme and intimidating the city's non-Haredi population. "They're using these fears in their politics, because what will they say, 'Let's just replace the mayor'? I found a housing solution for the Haredi sector and now other sectors – instead of giving me a prize they want to bad-mouth me," he complains.
But Eli Cohen, now head of the municipality's opposition, says the city has turned more Haredi under his rival. "Everything I expected would happen did happen," he says.
Cohen presents figures showing that Haredi pupils now constitute 79 percent of students in the kindergarten and elementary school system, and 51 percent of secondary schools – without counting the thousands of ultra-Orthodox students he says live in the city but study in yeshivas elsewhere.
"The city behaves like a Haredi city in every sense of the word, and the Construction and Housing Ministry is helping in making it more so."
Services to the non-Haredi population are declining, Cohen says. The older parts of town are becoming more ultra-Orthodox and there is no demand for housing by non-Haredi residents, he notes. "I don't understand why they're going round and round. They should just announce that Beit Shemesh is Haredi and the non-Haredi population has to find solutions elsewhere," he adds.
Cohen says the same situation exists in other cities, citing Arad in the south and Safed in the north as examples.
"The problem has to be addressed as a national problem: To provide solutions to the Haredi population, but to ensure the rights of secular and religious-Zionist residents, too," he concludes.
Click the alert icon to follow topics:
ICYMI
Ken Burns' Brilliant 'The U.S. and the Holocaust' Has Only One Problem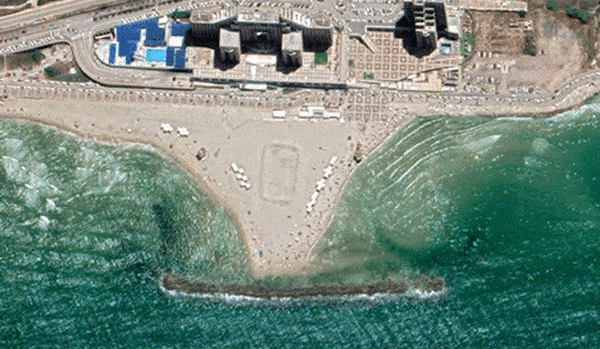 Facing Rapid Rise in Sea Levels, Israel Could Lose Large Parts of Its Coastline by 2050
As Israel Reins in Its Cyberarms Industry, an Ex-intel Officer Is Building a New Empire
How the Queen's Death Changes British Jewry's Most Distinctive Prayer
Chile Community Leaders 'Horrified' by Treatment of Israeli Envoy
Over 120 Countries, but Never Israel: Queen Elizabeth II's Unofficial Boycott