Top Israeli Journalist Reads Out Netanyahu Manifesto Against Her on Live TV
Ilana Dayan, one of Israel's most respected journalists, rivets viewers with her own personal readout of the Prime Ministers Office's rebuke of her televised expose about their inner sanctum.
Israeli journalist Ilana Dayan reads out the response to her show outside the Prime Minister's Office.
Credit: Channel 2 screenshot
Ilana Dayan, one of Israel's most respected journalists, stole her own TV show on Monday by reading out Prime Minister Benjamin Netanyahu's scathing denunciation of her expose on his inner sanctum.
The show called Uvda quoted former aides and senior officials suggesting Netanyahu had passed over a Mossad deputy for agency chief when the official refused a pledge of fealty to the prime minister.
Netanyahu was also said to have dismissed his communications director for acting on a complaint of sexual harassment against one of the Netanyahu family's closest courtiers. The prime minister's spouse, Sara Netanyahu, was accused of routinely intervening in senior appointments, including the naming of security officials.
The report provided some fresh details about stories already leaked in the past. But the package created by Dayan and her team was both compelling and disturbing.
What riveted viewers most was Dayan's own dramatic ending. Filmed against the backdrop of the Prime Minister's Office, Dayan read out Netanyahu's own rejection of her story, in a six-minute long segment.
The following is a translation of the text of Netanyahu's response:
"It would be interesting to see whether Ilana Dayan, who portrays herself as a knight of freedom of expression, will publish our response in full, uncensored.
"The time has come to unmask Ilana Dayan, who has proven once again that she has not even a drop of professional integrity. Ilana Dayan is one of the leaders of a concerted frenzy against Prime Minister Benjamin Netanyahu, aimed at toppling the right-wing government and lead to the establishment of a left-wing government.
"Dayan does not hide her intentions. Just two weeks ago, she declared war on the prime minister at a gathering for the public broadcasting corporation, where she said 'we must conduct this struggle like we've never done before.' She spoke and now she acts. Her show this evening was nothing but a political broadcast against the prime minister and his wife, all of it a recycling of warped gossip and vicious lies.
"Dayan's hatred of the prime minister is known, as is her opinion of his voters. When she interviewed the president of the United States, Barack Obama, she said: 'Most of the public in Israel voted for Netanyahu – that is part of the problem!' In other words, Ilana Dayan has a problem not only with Prime Minister Netanyahu, but with the people as well
"In the guise of a 'journalist' Dayan is mainly a cover for political propaganda. In an interview with Ari Shavit for Haaretz in 2010, Dayan said of Ehud Olmert, while he was suspected of serious corruption: 'Maybe we lost a great prime minister that's a reasonable option for forgiving corruption the question of shielding him is, in my eyes, a complex question..
"It isn't so complex: With Dayan, a prime minister from the right receives continuous vilification – as we see again with this present propaganda broadcast, and a prime minister of the left receives a full shield. In 2012, Dayan once again came to Olmert's defense. While corruption cases against him were going on, Dayan granted him a glowing interview. Ometz, the citizens' movement for clean governance, was astounded, and described the interview as a 'broadcast in Ehud Olmert's service.'
"Ilana Dayan is member of the extreme left. She treats Jewish settlement in Judea and Samaria as 'land theft.' In the extreme Haaretz newspaper she finds a 'great source of solace' and 'sanity.'
"Also here, Dayan says and then does. She participated in fundraising events of 'The New (Israel) Fund' and in 2008 even received a special 'commendation' from the anti-Zionist fund. She donated the prize to the extreme-left NGO Itach – Female lawyers for social justice, an NGO which has libeled IDF soldiers in front of the Goldstone Commission.
"Ilana Dayan is no stranger to persecuting soldiers. In 2004 she libeled a combat officer, Captain R., reporting that he executed a Palestinian girl. Captain R. was fully exonerated by a military court. The District Court ruled that Dayan's report was a 'perversion of the truth' and the Supreme Court confirmed that there was slander in the report.
"Recently Dayan had a flattering interview with Abu Mazen [PA President Mahmoud Abbas]. Instead of challenging him over his inciting and shocking statement that 'I bless every drop of blood that is shed in Jerusalem,' she chose to prostrate herself in front of him on the issue of Elor Azaria, while the soldier's case is still ongoing, and he has the presumption of innocence. Dayan said to Abu Mazen 'I felt ashamed when I saw that video, I was shocked and disturbed I was even more ashamed when I read the polls and saw that so many Israeli support this soldier." Again we see that Ilana Dayan has a problem with the nation.
"After Dayan broadcast a single (!) time a show on the damage caused by extreme-left NGOs, based on an investigation of the Ad Kan organization, she was quick to apologize and defend the extreme left: 'these people do holy work we should have given more emphasis to what the human rights organizations do, especially for the Palestinians of the southern Hebron region, which is what Ezra Nawi devoted his life to.'
"Ezra Nawi, whom Dayan is extolling, is the one who boasted of turning in Palestinians to the Palestinian Authority – for imprisonment and in some cases even death – when their sole 'sin' was selling land to Jews. By the way, Dayan did not broadcast the second part of the Ad Kan investigation on extreme-left NGOs.
"The general public has long ago lost trust in the main media organizations which know no limits in their propaganda against the prime minister and the Likud government. Dayan's show this evening proved that the public is right. No wonder that many good people refused to be interviewed by her. They know the game is rigged, and that in the best case, they will serve as fig leaves for a show whose sole intention is smearing and character assassination.
"This evening Dayan chose once again to vilify Sara Netanyahu, who in an unprecedented manner has chosen to continue, as the prime minister's wife, with her normal job as a child psychologist in public service, and in addition works tirelessly on behalf of Holocaust survivors, soldiers without family, abused women, children with cancer and bereaved families and victims of terror attacks. Of course, none of this will ever be the subject of a special show by Dayan, who sinks to the depths in order to try to harm the prime minister by attacking his family members.
"Dayan's show this evening demonstrates perfectly why the media industry needs to undergo reform. The prime minister is determined to open the market up to competition which will add a variety of more opinions, as well as an efficient national broadcaster. He will do this – even if Ilana Dayan continues her propaganda broadcasts against him twice a week."
Click the alert icon to follow topics:
ICYMI
Ken Burns' Brilliant 'The U.S. and the Holocaust' Has Only One Problem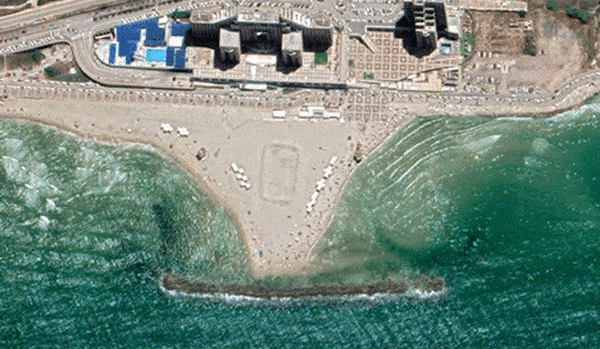 Facing Rapid Rise in Sea Levels, Israel Could Lose Large Parts of Its Coastline by 2050
Lapid to Haaretz: 'I Have Learned to Respect the Left'
The Mossad's Fateful 48 Hours Before the Yom Kippur War
As Israel Reins in Its Cyberarms Industry, an Ex-intel Officer Is Building a New Empire
How the Queen's Death Changes British Jewry's Most Distinctive Prayer