A Synagogue in Every Precinct and Rabbi-approved Pens: Israel Cops Get Religion
With more and more cops refusing to fight crime on Shabbat and the appointment of a new police rabbi who opposes female and male officers serving together, some voice concern of changing norms in Israel's police force.
Israeli cops during a Torah scroll installment ceremony in Dimona, September 2016.
Credit: Israel Police
On the eve of Rosh Hashanah, Border Police officers in Jerusalem were invited to a religious revival rally. "Border Police are preparing for the High Holy Days on all fronts, including the spiritual one," a police statement said. "Today a seminar and a revival rally were held for the approaching Days of Awe."
Several rabbis involved in bringing Jews to religious observance were at the rally, which was led by Rabbi Reuven Elbaz, considered a leader in the field. Elbaz, a member of the Shas party's Council of Torah Sages, was convicted in the past of bribery and criminal conspiracy.
"To invite him to an evening with policemen is simply incomprehensible," said a recently retired senior officer. "Why should such a figure be chosen to speak to policemen and officers; why doesn't anyone check and think what kind of message this conveys about the organization?"
It seems that nowadays there's nothing more natural than an outreach rabbi appearing at official police events. At a time when synagogues are being opened at police stations one after the other, Torah scroll installations are marketed as police operations to be proud of and a beit midrash (study hall) has even been opened for policemen, it's no surprise to find that religion has penetrated deeply into the police, influencing those who serve it and the considerations guiding it.
"In the past there was a synagogue at district headquarters and sometimes in subdistrict headquarters," said the retired officer, who spoke on condition of anonymity. "Today every police station holds prayers and even the smallest stations have synagogues where officers pray. As long as it didn't affect work" it wasn't a problem, he said.
But some figures think the rise in the number of religiously observant officers is obstructing, or at least challenging, the force's operations. This year Lag Ba'omer, when tens of thousands of people gather at Mount Meron, outside Safed, requiring a massive police presence, fell on Saturday night. When large numbers of observant officers refused to violate Shabbat for the operation, preparations had to be reconsidered. After discussions at the highest levels of the force, religious officers were instructed to spend the entire Shabbat, from Friday afternoon, at the site. Others were reassigned to rear positions, so they could spend Sabbath at home and get to their posts shortly after the end of Shabbat.
More flexibility was also required in preparing for last year's rally marking the 20th anniversary of Yitzhak Rabin's assassination in Tel Aviv, also on a Saturday night.
And in the past two years the force has purchased dozens of specially designed keyboards, telephones and pens that are rabbi-approved for Shabbat use.
The beit midrash for policemen was recently opened in Moshav Nehalim. Officers come from all over the country to consult rabbis on relevant questions of Jewish religious law, or halakha. "Is it permitted to come on Shabbat to guard a non-Jew whose life is in danger?" one policeman asked recently. Another wanted to know whether to approve a request for increased staffing at the station in the Bedouin town of Rahat, which included work on Shabbat. "Am I permitted by halakha to violate Shabbat to save someone who is not required to observe Shabbat?" he asked.
The rabbis who answer these questions are participants in Believers in the Police, a program aimed at hiring young men from the religious Zionist community while allowing them to study Judaism. "Opening a beit midrash that grapples with the issues in Jewish law and the needs of the policemen in their various duties contributes to the entire organization," Superintendent Asher Melamed, the rabbi of the Central District police, told trainees at the beit midrash recently. "It helps religious policemen work on Shabbat and to integrate halakha with police work. It's a great sanctification of God's name by the Israel Police."
Believers in the Police is run by Rami Brachyahu, the rabbi of the settlement of Talmon, who was named the new chief rabbi of the Israel Police on Monday, an appointment for which Police Commissioner Roni Alsheich lobbied hard. Running the project with him is Nahi Eyal, head of the Legal Forum for Israel and a member of the right-wing Tekuma party, and David Shaulov, who recruits the policemen and shepherds them through their training. Shaulov recently called on his friends and followers on Facebook to become members of Habayit Hayehudi.
So who is Brachyahu, now a policeman with the rank of commander, who was described in Monday's police announcement as someone who will "Be a spiritual mentor and moral compass for policemen everywhere?" In the past, when asked if he would permit a same-sex couple to live in Talmon, he said that he believes in a "warm and humane attitude" toward gays on a personal level, but added, "We could not allow in our community a couple relationship that does not comply with the laws of nature and the values of Torah and the halakha." Brachyahu also signed a petition in support of Rabbi Yigal Levinstein, who called homosexuals "perverts," and a letter calling for MK Elazar Stern to be prosecuted for criticizing the book "The King's Torah," which discusses situations in which it is permitted and even desirable to kill non-Jews in war.
With regard to men and women serving together in the police, he told the Kipa website in 2015, "There's no doubt that if the police had asked us for guidelines in advance on how to act, we would have built the system differently. We are reinforcing the policemen in terms of moral and ethical values and instruct them how not to conduct personal conversations and how to avoid finding themselves alone with a policewoman in a patrol car in the dark. None of our policemen are in a patrol car alone [with a woman] and there are many solutions for this. It's true that it's complex and unhealthy, but it doesn't mean that it's not possible."
The police rabbinate comprises 14 district, branch and Border Police rabbis and nine kashrut supervisors. Its job is to supervise kashrut in police facilities and provide religious services to policemen. It has a half-million shekel budget for Jewish heritage programs that include visiting the graves of sages, selihot prayers and similar events. Every district can also budget for its own Jewish heritage activities.
Efforts by the religious parties to score political points through the naming of police rabbis led former Police Commissioner Yohanan Danino to simply do without a chief rabbi. For the past five years the post has been filled by acting chief rabbi Chief. Supt. Moshe Gafni. Immediately upon becoming police commissioner, Alsheich told Gafni that he would not get the permanent appointment. Police sources told Haaretz that Alsheich didn't even meet with any of the currently serving police rabbis to determine if they might be suitable for the post. From the start, it seems, the post was earmarked for Brachyahu.
Whether Brachyahu's appointment will lead to a more intense connection between the police and religion remains to be seen, but there seems to be a demand for this from the field. Two years ago the police distributed questionnaires to Police Academy students, asking them what kind of enrichment programs they'd like to have during their training period. Most of those questioned replied that they were interested in course with religious content. Since then classes have been added on the ultra-Orthodox community, Jewish ethics, holidays, the weekly Torah portion and perspectives on current events.
"These classes aren't mandatory," explained one young policeman. "These are classes that are sometimes given by outside lecturers who discuss the topic. The thing is that even if they say they aren't required, no young policeman will walk out because it's still a disciplined framework and no one wants to make trouble."
The police said in response, "The National Police Academy gives many varied courses to policemen during the entire course of the police training, starting with a basic police course upon their enlistment in the police through advanced staff and command courses given to the senior officers. In this framework of courses the content is adapted to the positions and ranks of the trainees, as well as the operational needs and required professional improvement."
Click the alert icon to follow topics:
ICYMI
The Artist Who Survived Auschwitz Thought Israel Was 'Worse Than the Concentration Camp'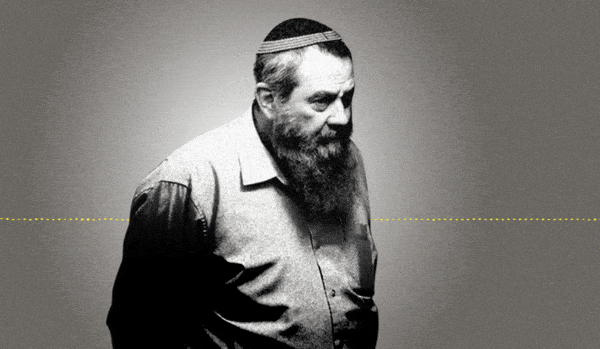 Jewish Law Above All: Recordings Reveal Far-right MK's Plan to Turn Israel Into Theocracy
Why I'm Turning My Back on My Jewish Identity
Down and Out: Why These New Immigrants Ended Up Leaving Israel
The Reality Behind 'The White Lotus' Sex Work Fantasy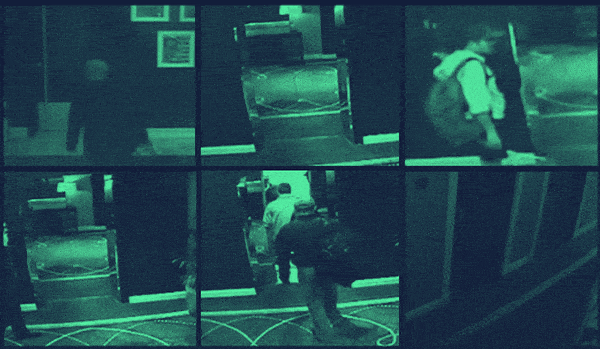 This 'Dystopian' Cyber Firm Could Have Saved Mossad Assassins From Exposure