Miri Regev: A Paradox Wrapped in an Israeli Flag
Our mission was to find out if the lightning-rod culture minister is playing a role, or if the role is really her. By the end, it was possible to declare 'mission accomplished.'
Culture Minister Miri Regev at the Ophir Awards ceremony in Ashdod, September 22, 2016.
Credit: Ilan Assayag
Anton Chekhov, considered a master of the short story, had no small amount of criticism for his contemporary writers. Fyodor Dostoevsky, he once wrote, was "prolix and pretentious." Chekhov believed "brevity is the mother of all virtues."
Roughly 130 years later, Culture Minister Miri Regev decided to follow his suggestion. At the end of the last summer, while preparing for her front-page interview with Israel Hayom, Regev found the right wording for the headline she was aiming for: "I, Miri Regev Siboni from Kiryat Gat, the daughter of Felix and Marcelle Siboni, have never read Dostoevsky."
That was almost exactly the headline the story ran with, with one difference: Instead of Dostoevsky, Regev was billed alongside a shorter, catchier name: Chekhov. If until that point tensions between Regev and Israel's cultural community were mostly political, not personal, now she had officially declared a culture war.
On her side was the "populi," whose cultural heroes are not Chekhov or Chaim Nachman Bialik, but rather musicians like Eyal Golan and the late Joe Amar. On the other side of this battle there are the so-called "old elites": Western cultural institutes, Israel's army radio stations, and cultural figures and artists who dare voice criticism or say something negative about Mizrahim.
This conflict grew into the central axis of her political rhetoric, a choice that in retrospect was an especially profitable one. In the past year she has become a cultural icon: She features on the front pages of cultural magazines and supplements, trots down the red carpet in Cannes, and even coins popular idioms. Last March she arrived at Haaretz's Culture Conference and launched the unforgettable catchphrase: "As the Chinese philosopher Sun Tzu said: 'Cut the bullshit!'" Haaretz, needless to say, was marked as a hostile element.
Last June I called Mayan Adam, Regev's spokeswoman, and offered to write a piece about the minister. She sounded suspicious: "You know, Haaretz usually doesn't give us positive coverage." But a few days later she called me back and said, "Let's go for it."
Israeli media's treatment of Regev has shifted over the years. At first, she inspired shock, but was not always taken seriously. After the barrier broke and Regev's popularity skyrocketed, coverage also shifted its perspective. Suddenly, everyone remembered that she began her career in media, and for years served in the Israel Defense Forces spokesperson's unit until reaching its topmost position.
"She understood better than most that the connection between politicians and their voters was undergoing a fundamental shift," says Amit Segal, a correspondent on Channel 2. "If in the past we viewed our politicians from below, thinking of them as our super-ego and searching for those who were better and above the people, Regev tells her voters something else: 'I represent your authentic voice.' In the eyes of her supporters, her scandals are anything but. When someone decides to walk through a minefield, he knows his audience likes and expects explosions."
Last week another one of her strolls through Israel's cultural minefield supplied just such an explosion — when an encounter with Israel's film industry grew ugly. When rappers Tamer Nafar and Yossi Tzabari took the stage at the Ophir awards ceremony (Israel's Oscars) to perform a song from the movie "Junction 48," and interjected a quote from Palestinian poet Mahmoud Darwish's poem "ID Card," Regev stormed out of the hall. She claimed the awards ceremony's producers hid their intention to include the performance in the show, and that her choice to walk out was spontaneous.
However, a short while later her spokeswoman released a video of the walkout: Shot from a very good vantage point, the recording begins with Regev still seated and shows her getting up — before the song even began and a single word was uttered.
This is Regev's paradox: If the loud-mouthed, "authentic" politician has reached such dominance over the public discourse, she can no longer really be authentic, right? There must be something else, something hidden from us. Somewhere in the background there looms this feeling that the Miri Regev we see on the screen is just a character being played by a very skillful actor, who knows just what her audience loves.
In Hanoch Levin's bathtub
I first met Regev at an event for Likud activists in Beit Jabotinsky, the party's Tel Aviv headquarters. She entered the small hall as if from some alternative planet — in a designer black dress and high heels. She has always been described as a "colorful" person: Warm, informal, touching people when she talks to them, but now she has a new aura about her. People gaze at her and get that eerie feeling you get when you see a famous actor you've only seen on the screen. In other words, she's a minister-celeb.
Everyone wants to take a picture with her. At a political conference in Tel Aviv's Cinematheque, three mayors argued over who would stand next to her in their group photo. Exiting the conference, a young man shook her hand and said: "As a Mizrahi man, I want to tell you that what you did is amazing. Can we take a selfie?" After being booed by the audience after an event in Herzliya, an old woman shouted in her direction: "I'm ashamed of all those who just booed you. Disgusting! You mustn't give up. I have to hug you." Regev stopped, gave her a big warm embrace, and of course — a photo. Only during the Jerusalem Film Festival was she turned away for a photo op — by director Quentin Tarantino, and she seemed thrown off for a moment, as if she didn't understand, but it was only a small glitch in an endless series of selfies.
Still, Regev is not a celeb who makes her way through the crowd, stopping for photos only to move on. Everywhere she goes, it almost seems as if she has friends, not fans. She has a talent for remembering small details about people's personal lives, and she always remembers to ask how the wife and kids are doing. She knows her audience well.
When writing speeches for tough, critical audiences, Regev has gotten into the habit of marking where she thinks the boos will begin. At the Jerusalem Film Festival, for example, when the jeers started, she smiled at the audience and said: "You're so predictable." This was not some knee-jerk reaction; it was born in the rehearsals and simulations that Regev does ahead of important press conferences and speeches.
At her side at most events, one can almost always find Galit Vahaba-Shashu, head of the Culture Administration and the person in charge of grants in the Culture Ministry. She's always there to lend a hand during Regev's speeches, ready to add the missing quote from poet Natan Alterman. During a meeting in Baqa al-Gharbiya, Vahaba-Shashu translated for me from Arabic and told me how much she loves 16th century English literature. She looked into my eyes and said: "You must read Edward Said and Noam Chomsky, it's the basics."
In her previous position, Vahaba-Shashu was the principle of Tel Aviv's prestigious art school, Ironi Alef for Arts, a high-school considered a bastion of the left. She refuses to pigeonhole herself, and it seems nearly impossible to tie her to any one social category or identity. She's from Bat Yam and keeps Shabbat. She traces her lineage back to Egypt, but also to Kiev. The only label she is willing to commit to: radical feminist.
"I didn't know Miri [Regev]. I thought she was a provocateur," Vahaba-Shashu said a few weeks later at a meeting in the Culture Ministry. "You know, the poet Emily Dickinson wrote: 'Hope is the thing with feathers that perches in the soul, and sings the tune without the words.' This is true for the minister too — people hear her tune but not her words. You need to see her authenticity. For her, there is no difference between what she thinks and what she says. As a radical feminist, I see her as a daring woman. In terms of social issues, in many senses she's actually on the left. She's a nationalist, not an ultra-nationalist, in my opinion. From five o'clock in the morning until one o'clock at night, I feel part of a social revolution."
"You quote Dickinson," I said, "throw around Beckett references — "
"And don't forget my love for [playwright] Hanoch Levin. I wake up and go to sleep with his words."
"Exactly," I said. "You are deep in the very cultural world that she has come out against."
"What, do you really think she has never read Chekhov's 'Rothschild's Violin'? That's exactly the point, she's not saying that we shouldn't be teaching Chekhov, she's not saying don't read Beckett, she's saying we must also read Sami Shalom Chetrit [a prominent Mizrahim poet] and Roy Hassan [a prominent poet of the Mizrahi "revival"]. Read the cultural works that represent those parts of society which have up till now been excluded. It's inaccurate to say that her rhetoric is divisive, it's unifying. And now I'm quoting [legendary Mizrahi singer] Zohar Argov: 'I came to the world without being asked, what should I ask and what does my heart want, I came to the world and everything existed, and just like everybody else I'm just a human being, tired and disappointed, dreaming of being a human.' See how much of Heidegger the text has, how much [educator] Nimrod Aloni."
And what would Hanoch Levin say about the minister?
"He would have enjoyed the confrontation. His beautiful callousness always sparked deep debate. There could have been a very fruitful discussion about his [famed anti-war] play 'Queen of the Bathtub.'"
The director general of the Culture Ministry, Yossi Sharabi, No. 2 in the ministry and the person in charge of implementing Regev's policies, talks about his work with much less pathos. He is a tall, serious man, a scion of Jerusalem's "Mizrahi aristocracy" as he describes it. "I identify with the minister's policies," he said. "She is a woman of vision, sharp and quick witted. I very much agree with her social outlook. She wants to reach everyone and serve everyone, including Arabs and the ultra-Orthodox. I have a social and civic position, I don't ask political questions."
Sharabi, like Vahaba-Shashu and many others in the ministry, describes Regev as an idealistic, revolutionary leader, someone who fights for justice and equality, someone who is almost non-political. She is a much more rounded character than people think, they claim, as if acknowledging the Regev paradox, the necessary gap between the real Miri Regev and her public persona. They blame the media for this discrepancy, saying it is there that her character is distorted and flattened.
A few days later, Mayan Adam, Regev's spokeswoman, was sitting in apartment when she received a notification from the news site NRG: "Army Radio station dedicated show to Palestinian 'Nakba poet.'"
Bullseye, she said to herself. She picked up the phone and called Regev, got the green light, and a short while later a statement was sent out to reporters via WhatsApp: "Army Radio has lost it," it read, "It is unacceptable that the public will fund a radio station that insults its sentiments and gives a stage to the Palestinian narrative that fundamentally objects to the very existence of Israel as a Jewish and democratic state."
Miri Regev was front page news again.
Huge Elton John fan
One Saturday evening in July, our first formal interview took place. We met at her house in Rosh Ha'ayin. She lives in the neighborhood for military personnel, in a private house. Michal, her youngest daughter, was at summer camp with the Scouts. Her second daughter, Yael, was preparing to go out and meet friends in a bar in Tel Aviv. Her husband Dror and eldest Roy were at the Carlos Santana show. The couple is fond of oldies, and at home they listen to Elton John, and even once flew to a concert of his in London with friends. Maybe here, in her house, I thought, away from the cameras, we'll be able to have a real conversation. And at times, she really did sound different.
"They're missing out on a real partner," she said about Israel's artists.
"They can take advantage of my abilities for their benefit. I have no issue with any specific artist, one way or the other. Anyone who attacked me on a professional basis and then asked to meet with me got a meeting. I'm only human. Come and meet me. Use me. I'm your partner. I didn't come to pick a fight with you, I came to help," she says.
'Artists can take advantage of my abilities for their benefit. I have no issue with any specific artist, one way or the other.'
"While I'm helping you, I also came to advance some of the things that are currently not part of your mainstream, but they are part of my mainstream, without negating you, without taking you down. And I don't care if we're talking about Jews or Arabs, left or right. I want to take this occasion to tell the cultural scene: Calm down. The world of culture is no less important to me then it is to you. Even more for me in a sense because I'm in charge of bringing the money. You have the responsibility to perform and be talented. There's no need to be frightened just because we're 'putting things on the table.' We need to have a discussion, see what the issues are, and how we can resolve them. Everyone will benefit from the battle I'm leading."
This was too sharp a change in tone. During the past year, Regev's dialogue with the cultural world took place mostly through exchanges of barbs.
"We are in the age where media is geared towards sound bites, not in-depth debate," she explains. "I'm not criticizing, that's just the fact. Competition is tough, and in this situation, to earn their keep they need ratings, and people in media need to supply the sharpest, most radical [statements], not something that necessarily represents the whole story. So I step over them. Also through my Facebook page, which is a big hit, but also by unmediated meetings with the people. The public needs to understand that the media is not the truth."
So you are aware of the how media works and you give it the most radical thing you can to gain attention.
"Of course. I made a decision. As someone who's dealt with media for some time, I understood that I'm competing with a lot of other lawmakers and ministers who also want to push their agenda through. I understood that if I want to have any influence, I must create conflict and shake things up, otherwise no one will hear me. I want my agenda to be realized and effect real change, I have to touch those raw nerves that will stir up the public and media to have a debate."
But when you use terms like "Trojan horses" or "the enemy from within," you do understand that this has a very specific connotation.
"I don't speak in connotations. My words are not up for interpretation — they are very clear. Anyone who boos a girl who was murdered [Hallel Yaffa Ariel, killed by a Palestinian terrorist in Kiryat Arba] is not someone who loves this land and is not loyal to the state. Sadly, yes, we do have Trojan horses among us, like in the Knesset, so too in the cultural world. What, you think it's some secret?"
This is the terminology of a regime that persecutes those who dissent against it.
"Do you see me persecuting anyone? I don't see anyone in fear. Quite the opposite. People are expressing themselves very articulately. They have no problem speaking up. They have no problem calling me names usually reserved for animals."
The issue of course is not with those speaking out against Regev, but rather those reluctant to do so. Many of Israel's cultural figures refused to be interviewed for this story. The head of an institution funded by the Culture Minister agreed to speak with me only on condition of anonymity. He explained: "There's a feeling that if you say the wrong thing, you might get it from Miri. They can delay funds, not transfer them on time. At this stage, I just prefer not to give her something to work with."
Regev refused to hear any such claim. "That's bullshit, you think I can cut funding because of things like that? Budgets come from committees with clearly predefined criteria for funding that are vetted by legal officials. I don't reward artists, I reward institutions. This is an institutionalized and regulated thing. What, the head of the Beit Lessin theater Tzipi Pines didn't speak out against me? Doesn't her son, Guy Pines [host of a popular entertainment and gossip program] lob insults at me every other day of the week on his show? All day he criticizes me. He wasn't like that in the past, it's just now that he is because of his mother.
"Because of that I'll dock funds for Beit Lessin? No.
"It's an industry of lies. An industry of words, words and more words, devoid of any substance. What's that got to do with me? They're afraid to speak out because they're afraid of the public backlash, not from me."
I'm trying to describe the prevalent atmosphere. People are walking around with a heavy heart.
"So they have a feeling," she says, "I can't deal with feelings. And they feel what they feel because the situation is not easy."
And indeed, from day one it was clear that the culture minister wasn't planning on making anyone's life easy. In the government's first session she told journalists, "If there's a need to censor — I'll censor." A few weeks later she threatened to cut funding for the Elmina Theater because its artistic director, [Israeli Arab actor] Norman Issa, refused to perform in the Jordan Valley. Then she moved to freeze the budget for the Al-Midan Theater in Haifa because it put on a play inspired by the story of Walid Daka, who was convicted of kidnapping and murdering Moshe Tamam in 1984. And on the same day she also threatened to defund the Jerusalem Film Festival if it agreed to screen a film about Yigal Amir.
In interviews, you tend to be very vocal in your criticism of racism against people of Mizrahi descent, yet you also offend Israel's Arabs on an almost daily basis, and about this you never say a word.
"I don't know about that," she answers. "When I know about it, then I'll be able to comment."
Adam, her spokeswoman, said: "I guess the media isn't interested in Arabs."
"Exactly," Regev says, "see if the media has any interest in Arabs. Maybe they just don't interest them. I don't follow the media on a daily basis – I get headlines and the gist of it. I embrace [Israel's] Arab society in every manner. My position is that we need to make culture and sport accessible to everyone. At a national level, I want to extend my hand to Israeli Arabs. I think it's important that they live in peace with us, that they live in our land with equal rights and equal responsibilities."
And so it went. Every time I raised about an inconvenient issue, Regev immediately pushed back, repeating a pre-worded mantra. It was like talking to a press release. For three hours questions were asked, answers we given, but there was no conversation.
"This interview is important for me. It's really important for me," she says. "Those reading Gallery [Haaretz's culture section] are the same people who don't know me, who are missing information about me. I believe that if they were to meet me directly, like you met me, they would become my best of friends. Or, at least, we'd be on good terms."
In the same breath, Regev could act like the Baqa al-Gharbiya residents' best friend, while also calling the Knesset members who represent them 'traitors.'
That night I recalled that one day, after a long day at work, Regev and her team showed up at large villa in the Arab town of Baqa al-Gharbiya. A friend, the Likud activist Iyad Abu Hussein, invited them for iftar dinner that breaks the day's Ramadan fast. Regev's team joined the feast and Regev sat down at the head of the table. With a big smile she told them about the jabs and small slights she and the Israeli Arab lawmaker Ahmed Tibi exchange in the Knesset, and even joined in song in Arabic. When she saw that her hosts were surprised, she said: "What, my parents didn't grow up with Muslims?"
"I disagree with your statements about Israel's Arab population," one of the guests said, "but I know you say it to appease your voters."
"Everything I say is the truth," she responded, "I talk the same way to everyone. The Arab public needs to show some loyalty, only then will there be equality."
She turned to those present and said: "I want you to know, my door is always open. We are the only democracy in the Middle East and this is the best place for you to be. We are the villa in the jungle," she said, invoking Ehud Barak's infamous saying.
Afterwards she stuck around to sing, dance, and of course take pictures. Once in awhile she would put her hand on a guest's shoulder and take them aside for a chat on the balcony. In the same breath, she could act like the Baqa al-Gharbiya residents' best friend, while also calling the Knesset members who represent them "traitors." She's willing to be best friends with anyone and everyone – but on her terms.
If "Miri Regev" is a character, then I could not spot the difference between the character and person playing it. Regev's paradox – that she cannot be fully authentic because of what she's achieved, and thus must be someone else – has yet to be resolved. I did not find that someone else. I'm not sure that someone even exists. Miri Regev remains Miri Regev.
At the beginning of September we spoke once more. I told her that throughout the time we spent together, never once did we have a real dialogue. "You had a prepared response to everything I said," I told her.
And she responded: "That's what I believe, what can you do? Who prepared those responses? I did. It's so much me that I can't invent something else. Maybe it sounds corny, but this is really me."
The last time we met, she was almost inside her car when she turned around to give me a hug. "Everytime I see you I'll hug you and give you a kiss," she said. "No matter what you write."
Behind the scenes with Regev's 'scientist of psychology'
In late July I contacted Meir Suissa, the most veteran member of Regev's staff, who started out as a media adviser and later was upgraded to strategic adviser. I said to him: I feel that you're not giving me enough access. You aren't allowing me any real exposure.
"Of course not," he said.
He explained how Regev realized before anyone else that the established media and the advertising world are losing their power, and the discussion had switched to the social networks.
"She realized that she has to be the one who creates the buzz," he said. "She realized that she has to think like David, not like Goliath. She has to control the public discourse from the ground.
"That's reflected in two ways," he said. "First, knowing how to shake the tree, to cut it down properly, to create the chips, and to control the height of the flames. Second, you have to know how to create the shock. To pull Nasrallah out of bed at 4 A.M., to put a doll with a keffiyeh in his place and wait for everyone to discover it the next day, is far more effective than sending an announcement and reporting it in advance. It creates an effect of fear, shock and awe. That's very hard to do."
Suissa compares Regev to the Sayeret Matkal elite commando unit: "She loves that way of thinking, that you have to be smart and creative. She can't accept templates. What she has done in politics is 90 percent planning and 10 percent luck. In my opinion, even 5 percent. We decide what the next story will be, and how to create the headline that will be etched in people's awareness."
He says that the message they wanted to convey in this article is that "Miri Regev is a more complex figure. Far more calculated than people try to claim. 'Eretz Nehederet' (TV satire 'A Wonderful Country'), the comments on the social networks, the media outlets – they're trying to call her discourse superficial, but she controls not only the organization and her bureau, but her slips of the tongue as well."
He was right: That was exactly wanted I wanted to hear. We arranged to meet in the commercial center in French Hill in Jerusalem, the city where she grew up. He doesn't like the title "media adviser," and prefers to describe himself as a philosopher or poet who ended up by chance in this field. At other times he has described himself as "a scientist of human psychology."
On his reading list he named Daniel Kahneman's book "Thinking, Fast and Slow," Nassem Taleb's "Black Swan" and Haim Shapira's "Conversations on Game Theory." He says these books taught him how to discern psychological and social deviations, and to base himself on rational considerations and empirical facts.
"When I enter the laboratory, I try to neutralize my emotions," he said, "and that's not easy. Not easy at all."
Suissa recalls the demonstration in Rabin Square at which artist Yair Garbuz derided "amulet kissers" and "people who prostate themselves at the graves of saints."
"Do you know who were the first to call it 'the mezuzah-kisser speech'? It was us," he said. "Go onto Facebook. Check me out." When checking back it's hard to determine who really was the first who changed "amulets" into "mezuzahs."
On Regev's speech at the Haaretz Culture Conference, for example, he said they worked for a month and a half. (Regev recalls two weeks, Adam remembers three particularly intensive days in the office.) In one of the first drafts the opening sentence was supposed to be: "You see that bespectacled Ashkenazi man?" – and here Regev would have pointed to the logo of the Haaretz conference – "well, I've come to tear him apart." But she was looking for something stronger, something that from the start would shock the participants and show she hadn't come to flatter people and her invitation was no favor. "Cut the bullshit" was in the opening sentence in the final draft.
For the article you are reading, Suissa said, "We're addressing an audience that's presumably not our natural audience, and I think that they will be attentive," he said. "Haaretz is an important newspaper, it represents an interesting and different view of reality here in Israel. I think that its audience, which will read this article, will succeed in eliminating the background noises surrounding Miri Regev."
I felt he was constantly moving back and forth between two extremes: his desire to reveal the way she manipulates the elite, and his desire to wink at her. Several days later, while Regev was making her way to Haifa to watch the Israeli soccer team lose to the Italians, I called and asked her to confirm what Suissa had told me. Except for a few minor adjustments, she did, but there was a feeling that she was less enthusiastic about revealing what goes on behind the scenes, and that in her opinion it's just "no big deal."
Regarding the Garbuz incident she said, "If you don't correct some kind of perception, then you haven't done anything. The moment that some Garbuz speaks, it's totally clear that he'll become the person who reflects the left's distorted viewpoint. He played into my hands in every respect: left-right, West-East, traditional-secular, it was clear to me that this subject is precisely the agenda I'm talking about."
But he said "kissers of amulets," not of "mezuzahs."
"What are kissers of amulets? A mezuzah is also a type of amulet," she said. "It's the same thing. He conveyed his disdain for observers of tradition."
Click the alert icon to follow topics:
SUBSCRIBERS JOIN THE CONVERSATION FASTER
Automatic approval of subscriber comments.

NOW: 40% OFF
ICYMI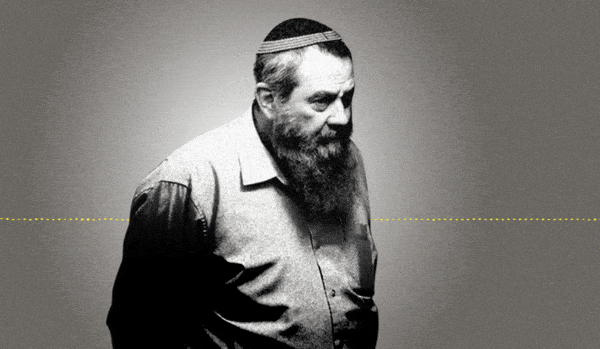 Jewish Law Above All: Recordings Reveal Far-right MK's Plan to Turn Israel Into Theocracy
Why I'm Turning My Back on My Jewish Identity
Down and Out: Why These New Immigrants Ended Up Leaving Israel
The Reality Behind 'The White Lotus' Sex Work Fantasy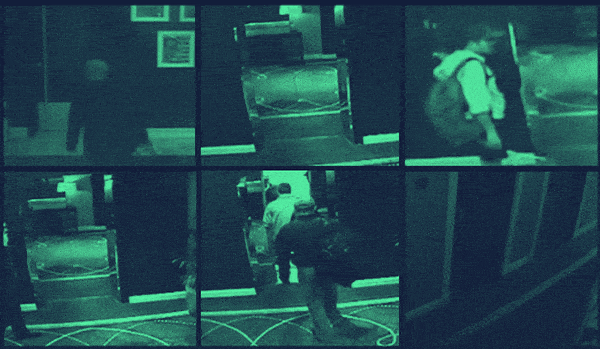 This 'Dystopian' Cyber Firm Could Have Saved Mossad Assassins From Exposure
Comeback Kid: How Netanyahu Took Back Power After 18 Months in Exile