Abbas Among World Leaders to Mourn Shimon Peres, Reportedly Sent Condolence Letter
Bill Clinton tweets that 'I will miss Shimon Peres, my brilliant and eloquent friend,' while Tony Blair calls the former Israeli president 'an inspiration, a mentor and a friend.'
Peres and Abbas greet each other at the World Economic Forum meeting in Jordan on Friday.
Credit: Reuters
Palestinian President Mahmoud Abbas was among the many world leaders to express his grief over the death of former Israeli President Shimon Peres on Wednesday.
Abbas tweeted in Arabic that "Shimon Peres' death is a heavy loss for all humanity and for peace in the region." The official Palestinian news agency WAFA reported that Abbas had sent a condolence letter to Peres' family, in which he said that Peres had been partner to the "peace of the brave" signed by former Prime Minister Yitzhak Rabin and former Palestinian leader Yasser Arafat in 1993 and that he had striven for peace until the day he died.
U.S. President Barack Obama said, inter alia, that "I will always be grateful that I was able to call Shimon my friend."
Read more on Shimon Peres: 1923-2016 | From nuclear pioneer to champion of peace | Shimon Peres, the eternal immigrant | Peres' quixotic battle for Israeli-Palestinian peace
"There are few people who we share this world with who change the course of human history, not just through their role in human events, but because they expand our moral imagination and force us to expect more of ourselves. My friend Shimon was one of those people," he added.
"Shimon was the essence of Israel itself – the courage of Israel's fight for independence, the optimism he shared with his wife Sonya as they helped make the desert bloom, and the perseverance that led him to serve his nation in virtually every position in government across the entire life of the State of Israel," the American president added.
"A light has gone out, but the hope he gave us will burn forever. Shimon Peres was a soldier for Israel, for the Jewish people, for justice, for peace, and for the belief that we can be true to our best selves — to the very end of our time on Earth, and in the legacy that we leave to others. For the gift of his friendship and the example of his leadership, todah rabah, Shimon."
U.S. Vice President Joe Biden released an extensive statement regarding Peres' passing, calling the former president "a force of nature ... His loss will be felt not only in Israel but all over the world - in every heart he touched, including mine."
Biden summed up Peres' symbolic position in Israel, saying that "he was part of that exceptional generation of founders - the men and women who recognized the necessity for a Jewish State of Israel and then willed it into existence, despite overwhelming odds. For many years, Shimon Peres was the soul of Israel. The world is a little darker without him in it."
Russian President Vladimir Putin praised Peres' personal contribution towards peace in the Middle East, "which was duly appreciated by the international community as evidenced from the Nobel Peace Prize awarded to him."
"I was extremely lucky to have met this extraordinary man many times. And every time I admired his courage, patriotism, wisdom, vision and ability to get down to the essence of the most difficult issues. Shimon Peres will be remembered in Russia as a consistent advocate of friendly relations between Russia and Israel and a man who greatly contributed to the strengthening of bilateral cooperation," Putin wrote.
Former U.S. President Bill Clinton tweeted that "I will miss Shimon Peres, my brilliant and eloquent friend. His life was a blessing to all who strive for peace."
"President Peres believed that the best way to serve the State of Israel and to deliver security to the Israeli people was through peace with the Palestinians. We can only honor his memory with a daily commitment to reconciliation, preserving and advancing his vision for a two-State solution," said EU foreign policy chief Federica Mogherini.
British Prime Minister Theresa May said: "I am deeply saddened to hear that Shimon Peres has died. He was a visionary and courageous statesman, who worked relentlessly for peace and never lost hope that this would one day be achievable."
She said Peres was "a beloved father and compatriot – a great man who epitomized optimism."
Former British Prime Minister Tony Blair also eulogized Peres.
"I am more sad than words can express. This is a man who was a political giant, a statesman who will rank as one of the foremost of this era or any era, and someone I loved deeply. He was an inspiration, a mentor and a friend. His intellect, his way with words that was eloquent beyond description, his command of the world and how it was changing were extraordinary," Blair said.
"Though he grew older, his spirit never did. Above all, his commitment to peace and his belief that it was in the interests of the country he adored marked him out as a visionary whose vision was never dimmed or displaced. He saw every setback as a spur to further action and every moment of hope as a sign of what could be done," he added. "The whole world will mourn his passing, but his memory will live on to inspire future generations to walk in his path."
Britain's reigning monarch Queen Elizabeth II said she "was greatly saddened to learn of the death of Shimon Peres" in an official statement released on Wednesday.
"Her Majesty warmly recalls her meeting with Me Peres in 2008, and sends her heartfelt condolences to his family and the people of Israel at this sad time," the statement said, adding that the queen will be represented at Peres' funeral by Prince Charles.
U.K. Labour leader Jeremy Corbyn tweeted that "Shimon Peres's role in Israel-Palestine negotiations won a Nobel Peace Prize & should be the spur for a renewed drive for peace and justice."
"Barbara and I join Shimon Peres' countless admirers around the world in saluting his singular life of service — to the universal cause of freedom, to the timeless cause of Israel, to the noblest cause of peace," former U.S. President George H.W. Bush said.
"By his unyielding determination and principle, Shimon Peres time and again helped guide his beloved country through the crucible of mortal challenge. But it was by his innate humanity, his decency, that Shimon inspired the world over and helped pave a path to peace broad enough that future generations will walk it one day, side-by side," Bush added.
"Laura and I join the people of Israel and those around the world in mourning the death of Shimon Peres. As a young man, he worked for his country's independence. For the rest of his life, he led it with a deep and abiding concern for his people and a commitment to freedom and peace. The Bush family will miss Shimon Peres and his grace, dignity, and optimism," said former U.S. President George W. Bush.
U.S. House Speaker Paul Ryan said that "the world has lost a true legend and statesman. Shimon Peres was a gift to the country he helped establish and lead, and a persistent voice for the cause of peace. President Peres' countless contributions to the world earned him the Nobel Peace Prize, Congressional Gold Medal, and the Presidential Medal of Freedom. While we join the State of Israel and people around the globe in mourning his death, we also give thanks for his incredible life."
House Democratic Leader Nancy Pelosi echoed Ryan, saying that "Shimon Peres' story was the story of modern Israel — a saga of daring, dynamism and wisdom. With all of his heart, this farmer, fighter, author, Nobel Peace Prize winner, prime minister and president worked to guide his nation into a secure and confident future. I valued his friendship. He was an intellectual resource who personified the unbreakable bond between the United States and Israel."
Former New York City Mayor Michael Bloomberg said Peres, throughout his career, "sought to bridge political differences and find common ground, an example that our world needs today more than ever."
"New York and Israel have always shared a special bond, and his door was always open to me and to all of our city's representatives."
Canadian Prime Minister Justin Trudeau tweeted that "Shimon Peres was, above all, a man of peace. My deepest condolences to his loved ones and to the people of Israel on his passing."
"My wife Lucy had the honor of visiting Shimon Peres a few months ago, at the Peres Centre for Peace," Australian Prime Minister Malcolm Turnbull said. "He told her the secret of perpetual youth was to ensure that your list of dreams always remained longer than your list of achievements. On that test, Shimon Peres remained the youngest of leaders."
German Foreign Minister Frank-Waler Steinmeir wrote that "Peres will be missed by all of us. We mourn for a brave and wise voice. The world has lost a great statesman."
Shimon Peres was a political giant, a statesman who will rank as one of the foremost of this era or any era, and someone I loved deeply.
— Tony Blair Office (@tonyblairoffice) September 28, 2016
Condolences to the people of Israel on the passing of Shimon Peres, a true visionary whose efforts for peace will never be forgotten.
— Tim Cook (@tim_cook) September 28, 2016
Condolences to the people of Israel on the passing of Shimon Peres, a true visionary whose efforts for peace will never be forgotten.
— Tim Cook (@tim_cook) September 28, 2016
Sympathy and solidarity with #Israel, the family and many friends of Shimon Peres; a great statesman has passed on!
— Louise Mushikiwabo (@LMushikiwabo) September 28, 2016
Sympathy and solidarity with #Israel, the family and many friends of Shimon Peres; a great statesman has passed on!
— Louise Mushikiwabo (@LMushikiwabo) September 28, 2016
Godspeed my friend. @PresidentPeres pic.twitter.com/fWwQqCNyUK
— Sharon Stone (@sharonstone) September 28, 2016
I'm deeply grieved that Shimon Peres has passed away. Going to Israel was life-changing for me &I treasure the memory of my visit w/ him...
— Paula Abdul (@PaulaAbdul) September 28, 2016
Of all political leaders I have ever met, few commanded a room with as much grace, charm, and depth as Shimon Peres: https://t.co/aYlY8YXF0G
— Dan Rather (@DanRather) September 28, 2016
Fmr. Israeli Pres. Shimon Peres was a remarkable man. I was honored to interview him several times. My thoughts are with his family & Israel
— Larry King (@kingsthings) September 28, 2016
I will always be grateful for the opportunity to have met Shimon Peres, one of the great leaders of our time. RIP.
— David Axelrod (@davidaxelrod) September 28, 2016
Laureen & I are saddened to learn of the passing of dear friend Shimon Peres. Our sincere condolences to his family & the people of Israel.
— Stephen Harper (@stephenharper) September 28, 2016
Click the alert icon to follow topics:
ICYMI
Ken Burns' Brilliant 'The U.S. and the Holocaust' Has Only One Problem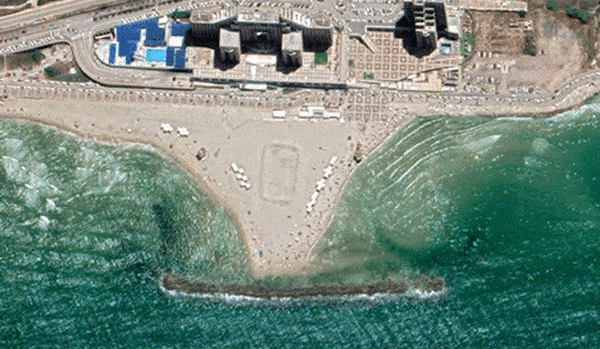 Facing Rapid Rise in Sea Levels, Israel Could Lose Large Parts of Its Coastline by 2050
As Israel Reins in Its Cyberarms Industry, an Ex-intel Officer Is Building a New Empire
How the Queen's Death Changes British Jewry's Most Distinctive Prayer
Chile Community Leaders 'Horrified' by Treatment of Israeli Envoy
Over 120 Countries, but Never Israel: Queen Elizabeth II's Unofficial Boycott