Times of Israel Cofounder Gave $1.5 Million to Right-wing Media Watchdog That Routinely Goes After News Outlets
Seth Klarman's foundation gave $200,000 to Camera in 2012 - the same year Times of Israel was launched. That donation was one of at least nine annual contributions to Camera, financial reports reveal.
Seth Klarman, chairman of the board and capital partner at The Times of Israel, at the Allen & Co. Media and Technology Conference in Idaho, U.S., July 10, 2014.
Credit: Scott Eells, Bloomberg
The American billionaire who cofounded The Times of Israel website has given more than $1.5 million through his foundation to Camera, a right-wing media watchdog that routinely attacks news outlets over their coverage of Israel, Haaretz has learned. Camera publishes – and widely disseminates – criticism of Israeli and foreign news outlets, but does not disclose that it receives donations from owners of media outlets.
Seth Klarman – chairman of the board and capital partner at The Times of Israel, which he cofounded and finances – regularly contributes through his foundation to Camera (Committee for Accuracy in Middle East Reporting in America), according to financial reports.
The Klarman Family Foundation gave $200,000 to the Boston-based NGO in 2012 – the same year The Times of Israel joined the Israeli media landscape. That donation was one of at least nine annual contributions that Klarman's foundation has made to Camera – before and after Times of Israel was established – totaling more than $1.5 million.
Financial reports reveal that the Klarman Family Foundation, of which Seth Klarman is trustee and donor, has donated between $50,000 and $200,000 to Camera every year from 2006 to 2014 (2014 being the most recent year for which financial reports are available).
A spokesperson for Klarman acknowledged that the Klarman Family Foundation has provided funding to Camera. But according to Diana DeSocio, the director of corporate communications for the Baupost Group, the hedge fund that Klarman owns, "Mr. Klarman does not personally support the organization and has no involvement in CAMERA's work." Klarman is the sole donor to the Klarman Family Foundation.
In a statement to Haaretz, Camera president and executive director Andrea Levin denied that Klarman's funding of The Times of Israel and his foundation's donations to Camera constitute a conflict of interest. Asked about their failure to disclose donations from Klarman, Levin responded, "We, like most other non-profits, do not disclose our donors, which number in the many thousands."
Levin refused to disclose Camera's donor list to Haaretz and said that "donor lists are not matters of public record."
Camera declares itself to be a nonpartisan organization that "takes no position with regard to American or Israeli political issues or with regard to ultimate solutions to the Arab-Israeli conflict," yet it is accused of routinely targeting Israeli and foreign outlets and individual journalists for their coverage of Israel.
The group's tactics have included taking out full-page advertisements urging supporters to pull financial backing from news outlets such as National Public Radio; billboards critical of outlets perceived to hold an anti-Israel bias ("Hamas attacks Israel: Not surprising. The New York Times attacks Israel: Also not surprising," read one billboard in Manhattan during the 2014 war between Israel and Hamas in Gaza); and sending out media alerts to its supporters urging them to write letters to the editor in protest of articles that they deem anti-Israel.
Camera President Levin denies allegations of bias, insisting, "CAMERA is non-partisan and does not take any positions politically as the material on our website underscores."
Though Camera does not publish its list of donors, Haaretz has managed to trace some of them through public records and found that casino mogul and Republican Party backer Sheldon Adelson donated $250,000 through his foundation to Camera in 2007 and $71,000 to Camera in 2008.
Adelson, a staunch supporter of Prime Minister Benjamin Netanyahu, owns the right-wing daily Israel Hayom, which is the widest circulation newspaper in Israel and is often criticized as being a mouthpiece for Netanyahu. His foundation's donations to Camera were made the same year that Israel Hayom was founded, as well as the following year.
Levin told Haaretz that the Adelson Family Foundation's donations to Camera were not for Camera operations but rather "for support of a documentary ('The Case for Israel') and book ('The Case for Moral Clarity') both with Alan Dershowitz."
The Adelson Family Foundation did not respond to requests for comment.
According to Camera's 2014 financial report, the organization received $3.8 million in total donations during the course of that year and its expenses were $4.5 million. Its assets were listed at $7.8 million.
'Promoting a right-wing agenda'
Established in Boston in 1982 to "respond to the Washington Post's coverage of Israel's Lebanon incursion, and to the paper's general anti-Israel bias," according to its website, Camera describes itself as a "media-monitoring, research and membership organization devoted to promoting accurate and balanced coverage of Israel and the Middle East."
In addition to its Boston headquarters, Camera also has chapters in New York City, Chicago, Washington D.C., Los Angeles and Miami, and a number of subsidiaries around the world. One of them is Presspectiva, a Hebrew-language website that monitors Israel-based outlets.
In recent weeks, for example, Camera lambasted the Los Angeles Times for not reporting on Israeli accusations that the Gaza director of a Christian aid group was funneling funds to Hamas; called out The Boston Globe for recycling "anti-Netanyahu propaganda" about his part in the political incitement leading up to then-Prime Minister Yitzhak Rabin's assassination in 1995; and accused The Associated Press of "adopting the controversial group [Breaking the Silence's] narrative in what is meant to be an objective news story."
Haaretz has been referenced by Camera dozens of times since 2011, and all 14 of the organization's references to Haaretz in 2016 have been critical. For the past four years, Camera has also targeted Haaretz in a blog called "Lost in Translation," which claims that the English edition of the newspaper routinely downplays Palestinian and Arab wrongdoing to make Israel look bad.
Haaretz, while correcting any factual errors, has always dismissed accusations that texts are deliberately distorted during the translation process, claiming that Camera's focus on its English edition is politically motivated and aimed at delegitimizing one of the few critical voices of right-wing policy inside Israel.
Levin denies this, dismissing the claim as "absurd."
The Times of Israel has not been immune from Camera's scrutiny. Camera's archive mentions seven times when the publication made corrections, for example, though none of the references to The Times of Israel in Camera's archives has been an editorial-style piece attacking the outlet.
Haaretz was not able to locate any mentions in Camera's archives of the Adelson-owned Israel Hayom – which publishes a daily English-language newsletter in addition to its Hebrew edition – aside from a correction to an AP story that Israel Hayom, Haaretz and the Ynet website all ran.
Levin maintains that "we have posted numerous critiques and corrections of these outlets on our sites," but added, "If there are more such critiques of Haaretz and some other Israeli outlets, that is in part because more bias and error in coverage has prompted more commentary. We are data driven."
Levin added that The Times of Israel and Israel Hayom are both relatively new.
But Israeli and foreign journalists who have been called out by Camera told Haaretz that it unfairly targets news outlets which have been critical of Israel, and they accuse the organization of promoting a right-wing, pro-Netanyahu agenda.
"They say they are committed to accuracy in coverage of Israel-Palestinian issues, but really they are about promoting a right-wing agenda that is not just pro-Israel but pro a religious-nationalist Israel in the Netanyahu mold," said a veteran foreign journalist who has had regular dealings with the organization and who spoke on condition of anonymity.
"Rather than seeking accuracy or balance, they are waging a campaign to intimidate and browbeat foreign reporters, harassing them over small errors, or in some cases not errors but a phrase they don't like. And in other cases, when they can't find any inaccuracy at all, attacking the journalist as a person for perceived bias or a tone they don't like," added the journalist.
According to its website, Camera operates a "nationwide team of activists who regularly call and write the media to ensure that reports about the Israeli-Palestinian conflict are fair and factual."
According to the foreign journalist, the criticism has ranged from going after an international news organization for describing Jews living in East Jerusalem as settlers, to taking a newspaper to task for not mentioning high enough in an article that the Temple Mount is the holiest place in Judaism.
Another foreign journalist who spoke with Haaretz said Camera will slam journalists on their website if they don't change something to the organization's liking, and that Camera appears to encourage followers to bombard journalists with emails.
Or, as former Boston Globe reporter Mark Jurkowitz put it in a 2003 profile of Camera for that newspaper: "To many in the media, Camera is an advocacy group trying to impose its pro-Israel views on mainstream journalism."
One publication that is regularly called out by Camera is The New York Times, which, Camera reported this January, "tilts against Israel whenever it can." Camera attacked the newspaper in an organized campaign aiming to "expose The Times' chronic anti-Israel coverage and commentary." One ad from December 2013 asked: "Why is The New York Times Silent When Hamas TV tells Palestinians it is an 'act of worship' to 'harvest the skulls of the Jews.'"
Levin responded that critics of Camera are seeking "to divert attention from their own biases and factual shortcomings, prefer[ring] to avoid discussion of the facts and to smear the 'messenger' as 'right wing,'" adding that Camera's board, staff and members "span the spectrum of political views."
She also rejects the claim that Camera browbeats or harasses journalists, stating that most of the time its interactions with journalists are professional. "When a factual error is identified the first action is to contact the reporter or editor responsible to ask for a correction. If the correction is issued or a credible, factual reply is given, that's the end of the matter," she said. "If there's no correction or credible response, Camera in some cases urges its letter-writers to write to the editor on the issue. In other instances, CAMERA analysts write articles and letters publicizing the erroneous claims and refuting them."
In addition to its media activities, Camera also finances the Eyes on Israel website, which, it says, has the goal of "help[ing] teachers and students tackle tough subjects, understand the facts and appreciate the vital role of responsible journalism in a democracy."
Camera is also affiliated with other media watch websites, such as BBC Watch and ReVista de Medio Oriente.
Klarman's causes
When Klarman – whose Baupost Group hedge fund was valued at $27 billion in 2015 – co-launched The Times of Israel in 2012, he declared in an article published on the website that its editors and writers would have full editorial control over its content.
In a statement to Haaretz, DeSocio, the director of corporate communications for the Baupost Group, reiterated: "Mr. Klarman has no editorial oversight of The Times of Israel." In a statement to Haaretz, Times of Israel Founding Editor David Horovitz confirmed that Klarman "has no role in The Times of Israel editorial. I run the editorial hierarchy, period.
"That was the basis under which we set up ToI. Seth actually made this plain in writing, publicly at the time."
When The Times of Israel was launched, Klarman had an article published on its website stating that freedom of the press is one of the most important freedoms in a democracy.
"I am a firm believer that the more people learn about Israel, the more they will understand how she responds with imperfect but exemplary morality and decency to life in the most difficult of neighborhoods," Klarman wrote, as the English-language news site that describes itself as having "no partisan political affiliation" joined the Israeli media scene.
In recent years, some of Camera's senior and junior employees have routinely contributed to The Times of Israel's blog platform. Not all their articles were related to media, but many were.
For example, Sean Durns, a research analyst for the Washington, D.C. office of Camera, published three blog posts this year, including one in April titled "Media Fails to Connect the Dots on Hezbollah's 'Next War'." Ricki Hollander, a senior analyst at Camera, has published six blog posts since 2013, including "Exposing the New York Times' double standards" in February 2013. And Seth Greenwald, who was an intern at Camera, Combined Jewish Philanthropies and The David Project, has published over 30 blog posts on The Times of Israel's website since 2014, including "VICE Swayed by Propaganda Artists" in June 2014.
The Times of Israel posts a disclaimer at the top of each blog post, stating that the post has been contributed by a third party and "the opinions, facts and any media content here are presented solely by the author, and The Times of Israel assumes no responsibility for them."
The Times of Israel's Horovitz responded: "Obviously, The Times of Israel does not employ staffers from Camera! We do have literally thousands of bloggers, from all walks of life, doubtless including staffers of innumerable organizations, who choose to post, unpaid, on a vast variety of subjects, from across the political and most every other spectrum."
In addition to The Times of Israel, Klarman – who was raised in Baltimore and lives in Massachusetts – supports other conservative, media-related organizations and groups that seek to counter anti-Israel bias or have a right-wing agenda. His foundation has donated hundreds of thousands of dollars to the Middle East Media Research Institute, a Washington-based organization that provides translations and analyses of media in the Middle East.
Klarman's foundation has also supported NGO Monitor, a group that distributes "critical analysis and reports on the activities of the international and local [Israeli] NGO networks."
Klarman is an avid supporter of Israel and, like Adelson, is a major donor through his foundation to Birthright-Taglit, which received $1.5 million from the Klarman Family Foundation in 2014 alone. His foundation also supports pro-Israel advocacy organizations such as The Israel Project ($400,000 in 2014), The David Project ($300,000 in 2014) and others.
In a 2012 interview with the Forward, Klarman said he opposes the Israeli settlements. "We think it was a bad policy from the beginning and continues to be a bad policy," he said. Nevertheless, his family foundation has supported the Jerusalem-based settlement group Elad via its American nonprofit wing, American Friends of Ir David. In the Forward interview, Klarman stated the money was to be used for Elad's archaeological work only.
A registered independent, Klarman has personally supported both Republican and Democratic presidential candidates, and recently announced that he would work to get Hillary Clinton elected, adding that he found many of Donald Trump's statements "shockingly unacceptable."
In the current election campaign, he has privately donated thousands of dollars to Clinton, Paul Ryan, Chris Christie, Lindsey Graham and Marco Rubio. During the previous presidential race, Klarman supported both Mitt Romney and Barack Obama. In 2014, Klarman donated $100,000 to Arkansas Horizon, the super PAC supporting Tom Cotton, one of the chief critics of the Iran nuclear deal.
The Klarman Family Foundation has donated to non-Jewish organizations and causes as well, including the Boston Ballet and Youth Symphony, various universities and research institutes, the Museum of African American History and the Foundation for Defense of Democracies.
Camera's supporters
Though Camera doesn't publish its list of donors and the majority of donations it receives remain under wraps, Haaretz managed to trace some other donations to the organization.
Among them were the Jewish Community Foundation of LA, Jewish Community Federation of LA, The Jewish Community Federation of SF, Jewish Community Foundation of San Diego, Combined Jewish Philanthropies of Greater Boston, and Middle East Forum. Federations often serve as conduits for individual donations to specific causes in Israel.
Click the alert icon to follow topics:
ICYMI
The Artist Who Survived Auschwitz Thought Israel Was 'Worse Than the Concentration Camp'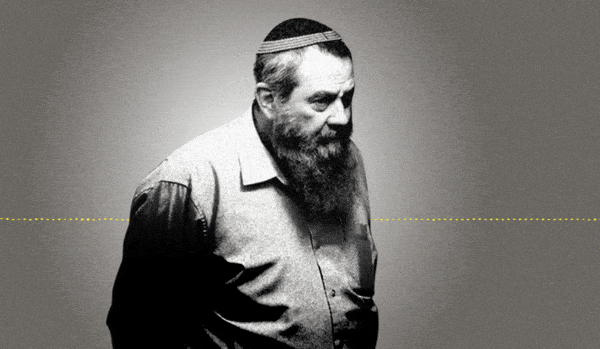 Jewish Law Above All: Recordings Reveal Far-right MK's Plan to Turn Israel Into Theocracy
Why I'm Turning My Back on My Jewish Identity
Down and Out: Why These New Immigrants Ended Up Leaving Israel
The Reality Behind 'The White Lotus' Sex Work Fantasy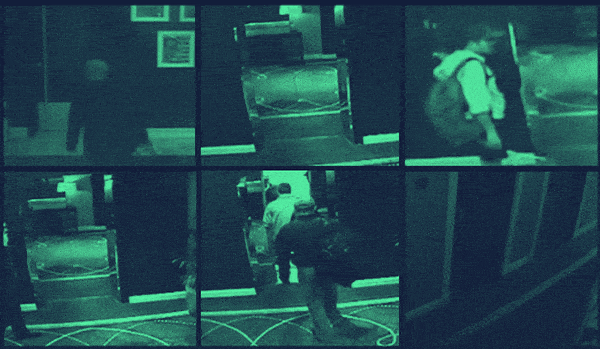 This 'Dystopian' Cyber Firm Could Have Saved Mossad Assassins From Exposure